Herolinda Zenuni - Emphasized the importance of a good education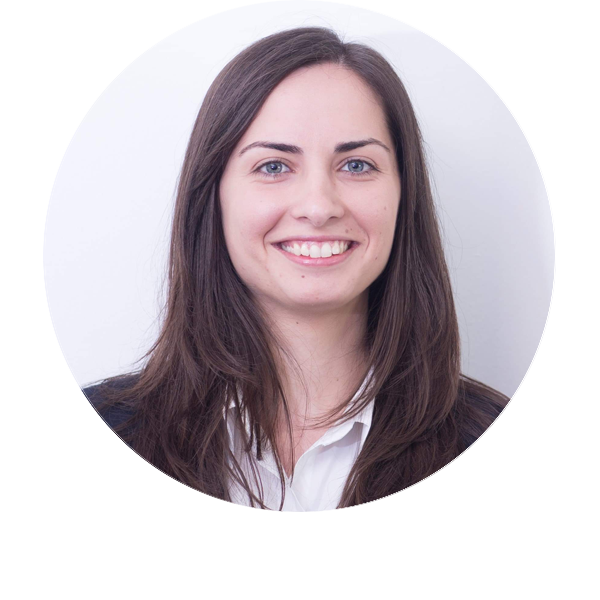 "I wish the people who contributed to RIT Kosovo (A.U.K) scholarship funds would be able to see that joy, and I wish I will be able to provide the same to someone else one day"
Coming from a family which always emphasized the importance of a good education, it was not difficult to decide which University I wished to pursue for my undergraduate studies. Having researched about RIT Kosovo (A.U.K) and the opportunities it offered, I had no doubt that it was the University that I wanted to attend. The decision was not as easy though after taking into account other factors such as finance. I was aware that despite my parents' strong will to provide for everything needed for me to attend RIT Kosovo (A.U.K), it would be a struggle without external support. Nevertheless, I applied and was delighted to understand that based on my entrance exam results I had earned a scholarship. The entrance exam scholarship not only eased the financial burden on my family but also strengthened my determination to put forth my best during my studies. 
10 years have passed since my journey at RIT Kosovo (A.U.K) began and I only have one regret: that time went too fast and I cannot go back! RIT Kosovo (A.U.K) equipped me with a set of skills with which I was able adapt to a variety of jobs, in different places around the world and also pursue further studies abroad. 
As a senior at RIT Kosovo (A.U.K), I started working for a local consulting and accounting company and continued to work after my graduation in 2014. A year later I decided to move to Australia to pursue my Master's degree and at the same time I was offered a job by my employer's client in New York. As I started my graduate studies in a Master of Accounting degree in South Australia, I continued to work as an Accountant for a property management company in New York, U.S.A. I completed my Master's degree while continuing to work during the whole time. I started to work before I graduated from RIT Kosovo (A.U.K) as a bookkeeper, and continued to work since then, only being promoted throughout the years to become an accountant and then controller.
I returned to Kosovo two months ago, to serve as a Political Adviser and Chief of Cabinet at the Ministry of Finance and Transfers in Kosovo. I strongly believe that my success both at work and in my graduate studies was a result of a strong foundation of skills built at RIT Kosovo (A.U.K). 
I openly accept that out of all the years of my education, the time spent at RIT Kosovo (A.U.K) has been my best. The lectures at RIT Kosovo (A.U.K) were intensive, the projects and assignments were a challenge, but the knowledge and skills that were obtained were the foundation of all my future success. 
Now that I am financially independent I look back and feel only more grateful to everyone who made it possible for me to receive an education from RIT Kosovo (A.U.K): firstly my family, for going above and beyond their means, but also to those, the names of whom I may never know, who contributed to scholarship funds, enabling students like me to follow their dreams. 
I will always remember, the day I received the email that I had been awarded the RIT Kosovo (A.U.K) Outstanding Scholarship, I was jumping up and down from the joy. I wish the people who contributed to RIT Kosovo (A.U.K) scholarship funds would be able to see that joy, and I wish I will be able to provide the same to someone else one day.
Topics