Admissions
Overview
Your future is fast approaching, bringing with it a host of rewarding opportunities and adventures. The investment you make in your next four years will determine your success in the next forty years. RIT Kosovo is a great opportunity for you to start building a solid foundation for the rest of your life.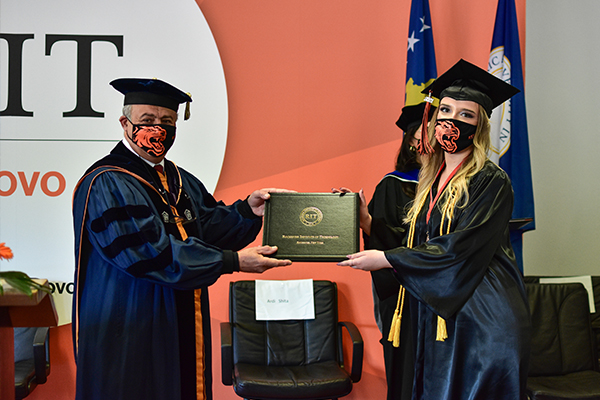 American Degree at Home

For Kosovar students, studying at RIT Kosovo gives them the comfort of being next to your home and still receiving an internationally-recognized American degree, while for international and regional students Kosovo is known as one of the friendliest and welcoming countries in the world. Students graduating from RIT Kosovo receive their diploma awarded by the Rochester Institute of Technology (www.rit.edu), a US-based university with over 180 years of experience offering undergraduate and graduate programs all over the world. This degree is the same one awarded to students at the main RIT campus in Rochester, New York.
Learn more about www.rit.edu

Active Campus Life


Active learning is not confined to just lectures and labs. Being part of an American university means being part of a diverse community with different ethnic and cultural backgrounds (18 nationalities). This diversity is reflected to the variety of the activities on campus. While Student Clubs group students that share similar interests in sports, music, literature, dance, debate, charity and so on, the Public Forums help our students to incorporate the real world practices to the learning process. In addition, the field trips and other activities organized by the Student Government contribute to an enthusiastic student life on campus. 

Study Aboard Opportunities


RIT Kosovo students can take advantage of the exchange programs offered and can transfer their credits to any other university all over the world. This way, they can experience one or two terms in a different environment and enjoy a range of exciting study abroad opportunities that help them expand their horizon in every sense. They can enjoy the benefits of the RIT Global Scholar Program that offers mobility between other RIT campuses in New York, Croatia, Dubai and China. Furthermore, they can join our exchange programs like Erasmus with HAMK University (Finland), Sciences Po (France), or any other institution offering programs suitable to students' study plan.
Start your application process today.
We crush the barriers to getting a degree. We design flexible learning experiences that will have an immediate impact on your career. Hurry and do not miss our deadlines.

Application Check List
Online Application (click here)
Admissions Essay
Entrance Exams
Two Recommendation Letters
High School Diploma & Certificates
Copy of your ID or Passport
Enrollment Information
In order to be considered for admission at RIT Kosovo (A.U.K) students need to demonstrate their proficiency in English and Math, as well as proof of successful completion of high school at a high standard.

Students are classified in two different enrollment categories based on the entrance exam results:
Entrance Exams
| IBT TOEFL  | SAT | Math Institutional Exam | ITP TOEFL |
| --- | --- | --- | --- |
| IBT exam dates can be found here: | SAT exam dates can be found here:  | October 17, 2023 | October 19, 2023 |
| www.ets.org | https://satsuite.collegeboard.org/sat | October 31, 2023 | November 17, 2023 |
|   |   | November 9, 2023 | December 15, 2023 |
|   |   | November 22, 2023 |   |
|   |   | December 8, 2023 |   |
|   |   | December 21, 2023 |   |
|   |   |   |   |
Revised 10/09/2023
Tuition Fees
While tuition at RIT main campus in New York is approximately $56,000 per year, students enrolled at RIT Kosovo (A.U.K) enjoy a discounted rate. The amounts below cover access to the library; all lecture fees, exam fees, and other academic material fees; as well as a personal laptop.
RIT Kosovo (A.U.K) is a non-for profit institutions with programs delivered solely from its own financing sources and students scholarships. Regardless of this nonprofit status, we are leaders in quality education. Moreover, we constantly invest on recruiting the best professors, improving our facilities, updating the technology on campus, providing scholarships for students in need, funding different student activities, as well as, engaging in many other endeavors that enable an effective teaching/learning process. All of these investments determine our tuition costs.
As part of the admissions procedures, freshmen or transfer students need to pay a Reservation Fee of 500 euros (non-refundable) upon receiving an Acceptance Letter. The Reservation Fee is used to confirm their admission and order laptops. This fee is then deducted from the first installment of their Tuition Fee Payment.
Tuition Payments and Financing can be done:
Full Annual Tuition amount
Per semester amount
On Installment Plan (up to four installments per semester; eight installments per year)
Short Term Student Loans (0% interest yearly loans with TEB or ProCredit Bank)
Long Term Student Loans (7 year loan with 2 years of grace period and 2% interest rate with NLB Prishtina)
220KEURO
Freshmen Scholarship Fund for 2023
56%
of Freshmen Students Received a Scholarship

2,600Euro
Average Scholarship Amount per Student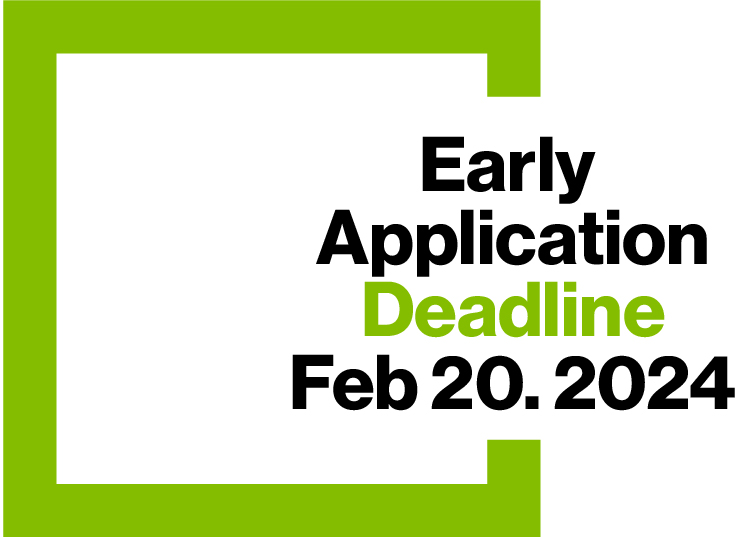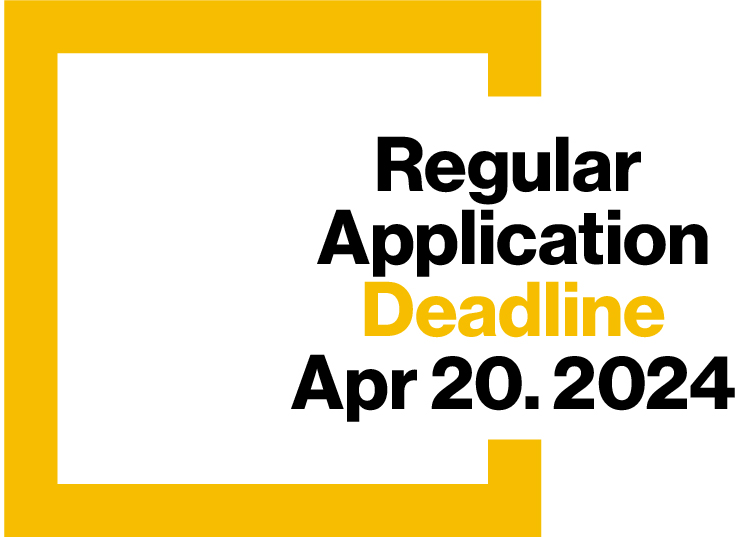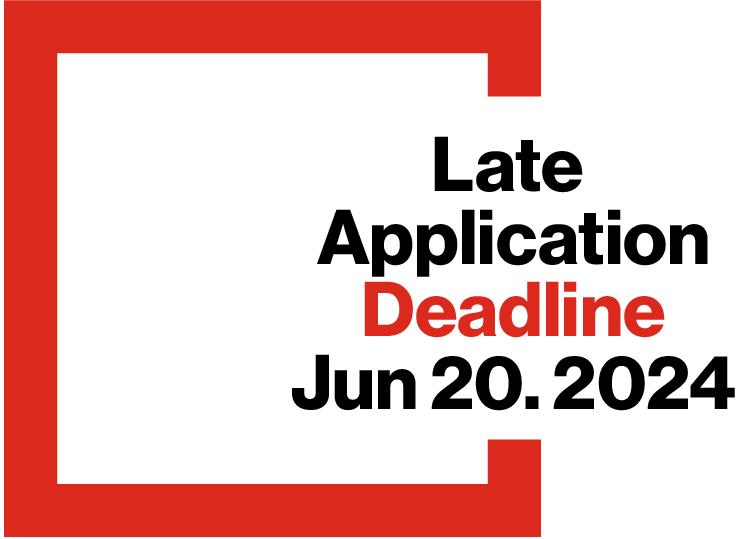 *Please note that all scholarship materials should be submitted online or in person before these dates.