TEDxRITKosovo 2022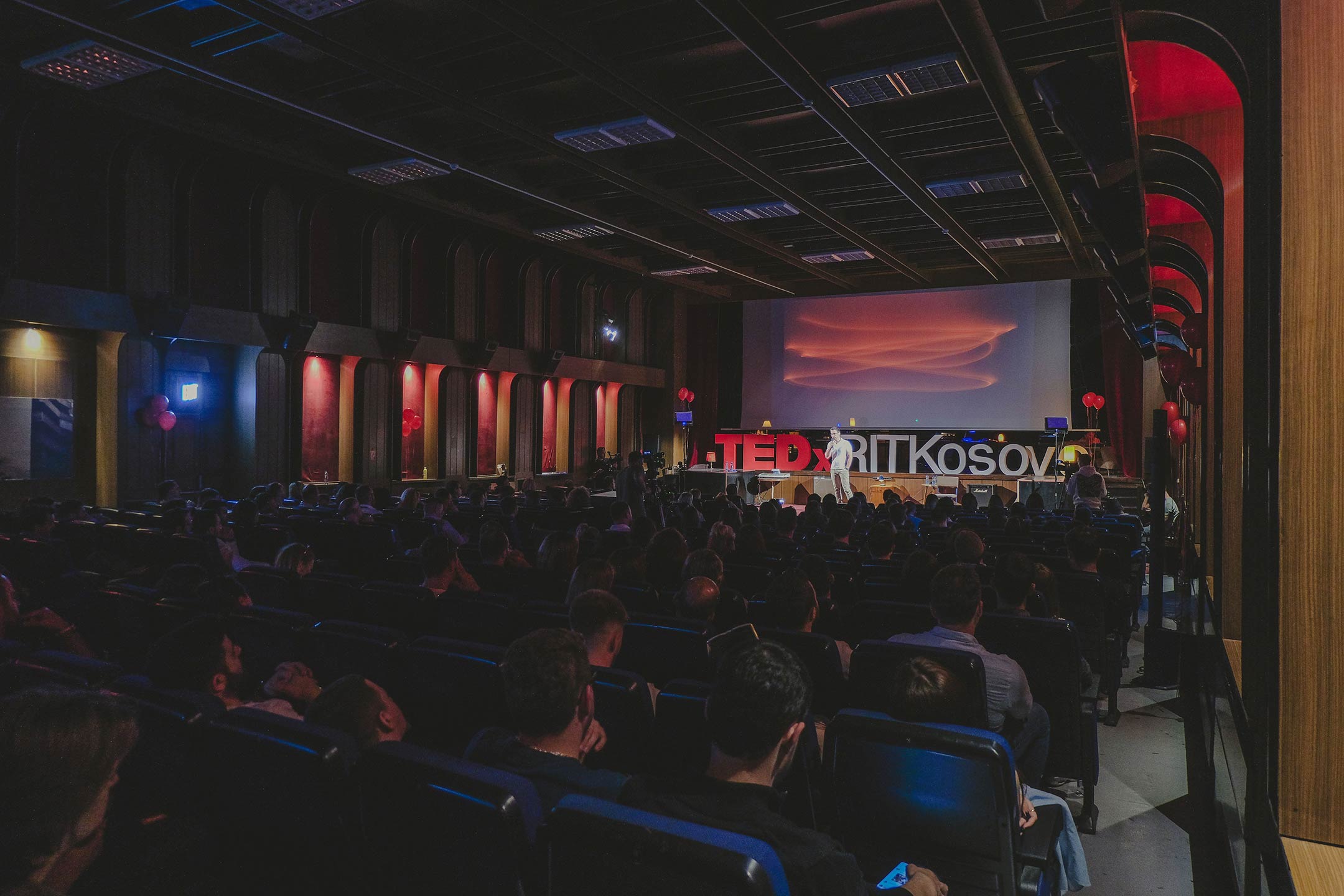 On May 20th, after months of hard work, RITK students hosted the TEDxRITKosovo event, and we are pleased to say that it was crowned with great success!
For this, we would like to express our gratitude to the outstanding speakers that partook in this event: Petrit Selimi, Hana Qerimi, Bind Skeja, Mergim Cahani, and Blerim Zeqiri, who gave their best and enlightened us with their empowering ideas, and the courage to break all the barriers that they have faced.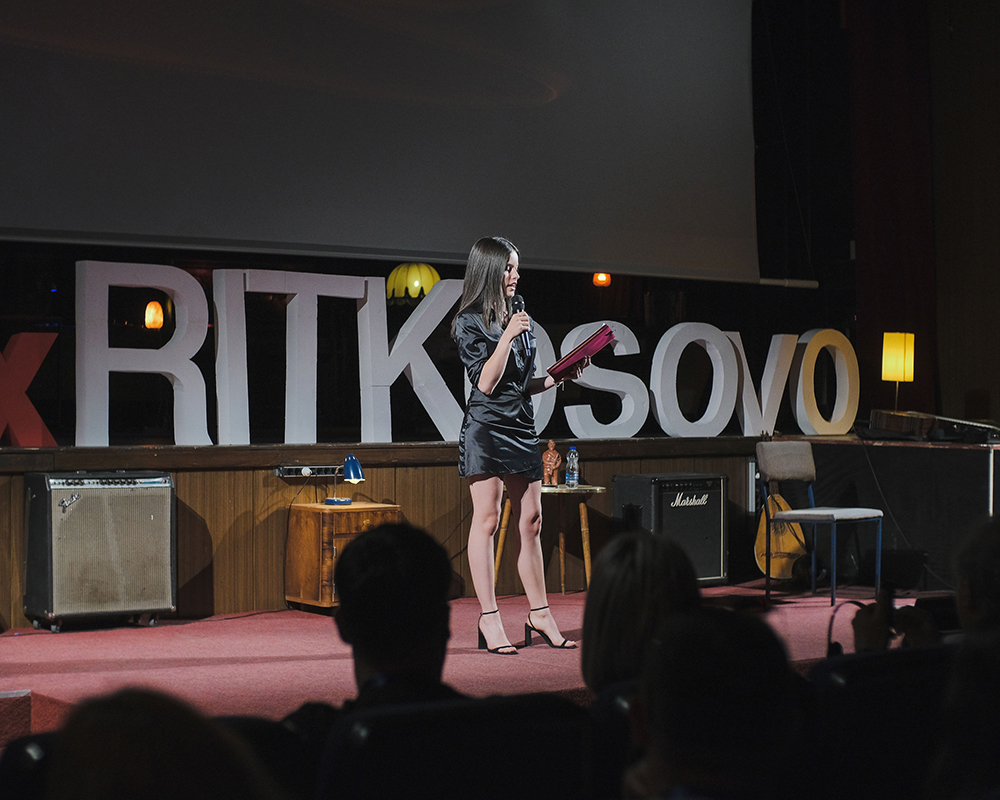 Moderator: Erza Syla
TEDx is a local initiative inspired by TED's overall mission of discovering "ideas worth spreading". TEDx brings the TED spirit to local communities, allowing people from all walks of life to share and promote encouraging stories. Each TEDx event's content and design are unique and developed independently, but they all share common features.
TEDxRITKosovo has featured a variety of stories from many local voices under the theme "Dare to X". Our goal was to inspire the diverse community by sharing stories that showcase what it takes to dare to be different and leave the event-driven to creatively improve our collective future.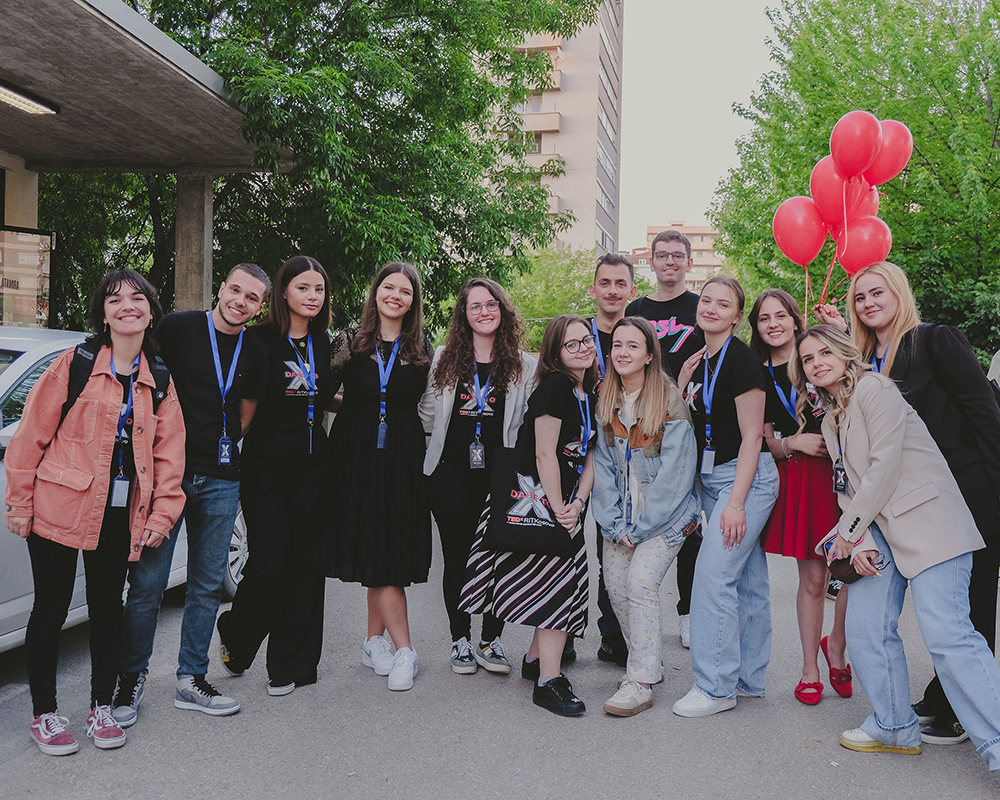 The RIT Kosovo hardworking students who with great dedication and diligence brought to life such an inspiring event like TEDxRITKosovo, include:
Erinda Elezaj - Licensee & Organizer
Era Kelmendi -  Co-organizer
Gesta Halili - Co-organizer
Irisa Shala - Marketing Director
Erza Syla - Executive Producer
Hana Kaja & Erzë Ahmeti - Sponsorship & Budgeting Team
Anita Selitaj & Dea Kabashi - Curators Team

Thank you to everyone who contributed to the success of this event!
Topics