Future of News in ROC

Future of News
in ROC
September 8th, 2020
A conversation with Rochester editors, reporters and activists envisioning the future of media in our region.
Upheaval, disruption and precarious health continue to pummel the United States, its institutions and residents. In the wake of a pandemic, people are turning to news for information at unprecedented rates. Yet the effects of COVID-19 have "ravaged American newsrooms," according to the Nieman Lab of Harvard University. This has particularly pernicious impacts on local news and its reliance on local ad dollars. To better understand the future of news in Rochester, especially on the eve of a dramatic presidential election, we turn to the experts—the reporters and editors at our media institutions who are facing, adapting to, and innovating within this media landscape as they fulfill their duties within the singular profession that is written into the Constitution: a free press.
Panelists include journalists affiliated with CITY, Democrat & Chronicle, Rochester Association of Black Journalists, the Rochester Beacon and WXXI, and an activist with Free the People ROC. This Zoom event on September 8 from 9:30-10:30 a.m. is organized by the journalism program at RIT. It's free and open to the public, but advance registration is required.
Questions? Contact Dr. Hinda Mandell, associate professor in the School of Communication.
Panel Moderator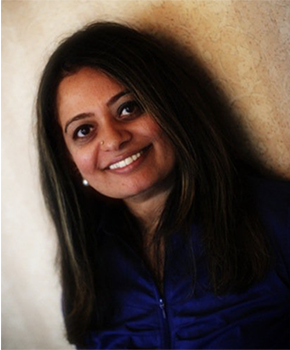 Smriti Jacob is co-founder and managing editor of the Rochester Beacon, a digital nonprofit publication and community forum that provides an in-depth look at the region's complex challenges. An award-winning reporter and editor, Smriti worked at the Rochester Business Journal for nearly 16 years.
She owns Bold Letter Marketing, a content marketing business, working with national clients like Hewlett-Packard, Sitecore and Carestream Health, and is an adjunct in the English Department at St. John Fisher College.
 @rochesterbeacon
 Rochester Beacon
 Rochester Beacon