RIT Esports wins 2022 'Hearthstone' Collegiate Masters Tournament
Students win $9,000 in scholarships and second championship for RIT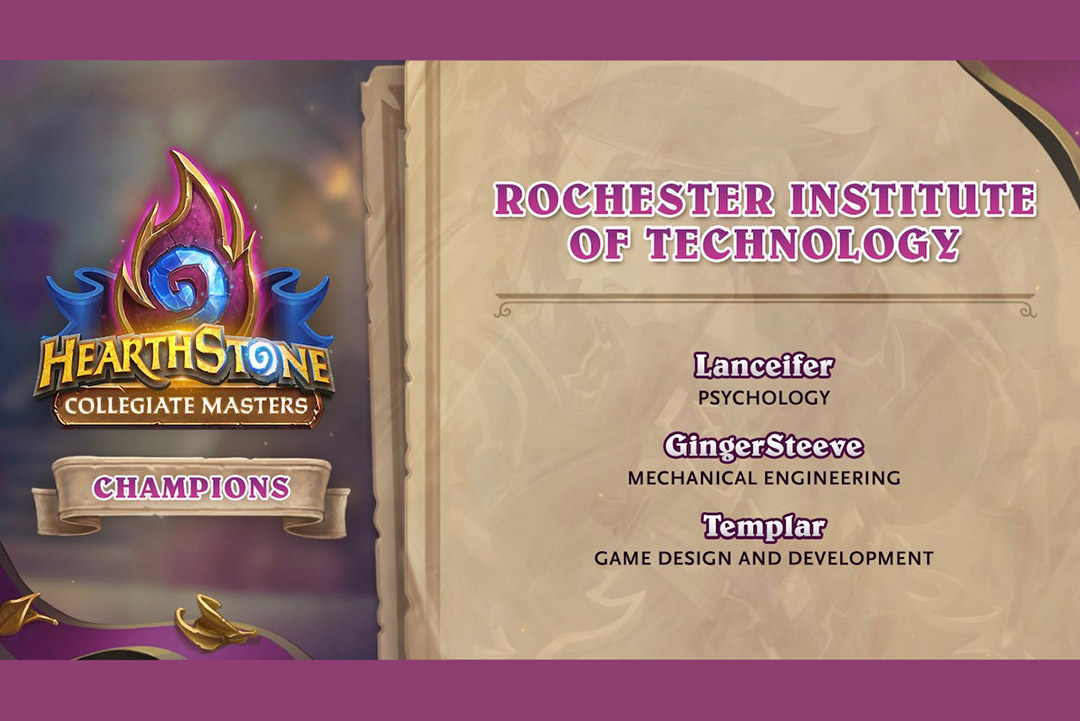 RIT Esports is a national champion again, after a team of students came out victorious in the 2022 Hearthstone Collegiate Masters Tournament.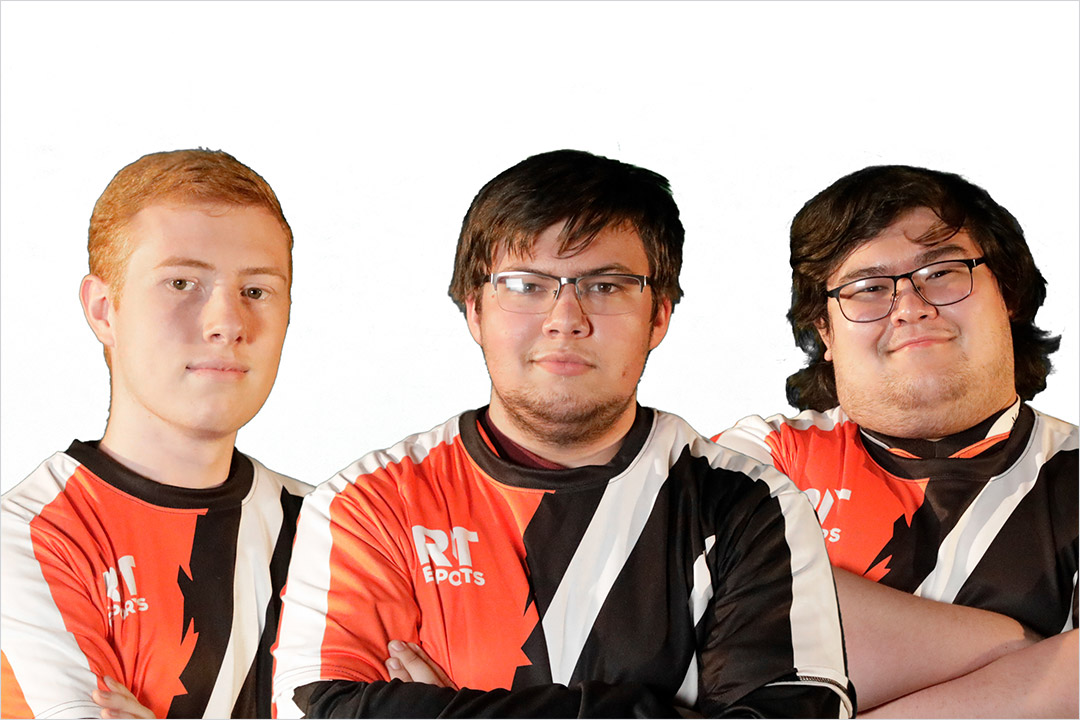 The Tigers bested more than 200 teams to win the tournament, which is the main event for collegiate Hearthstone and is run by the game's maker, Blizzard Entertainment. RIT won its first Hearthstone championship in 2019.
The RIT students won $9,000 in scholarships for playing the digital card game. They are also getting an invitation to the Masters Tour later this year.
After a season of play and qualifiers, the RIT team made it to the top 16 bracket for the 2022 tournament. RIT then beat University of California, Los Angeles (UCLA); University of Pennsylvania; and University of California, Santa Cruz to advance to the finals.
RIT Esports ultimately took down University of Minnesota 3-2 to win the championship on March 24. A video of the semifinals and finals is available to watch on Twitch.
The RIT Hearthstone team included:
"The final was absolutely incredible—both sides were playing ridiculously well and all five games were down to the wire," said Squire. "Every series we played in the top 16 bracket went to game five, making it some of the most intense matches we've ever played. We played against some phenomenal teams."
Hearthstone is a digital collectible-card game set in the Warcraft universe that is available on PC, Mac, Android, and iOS. In the turn-based card game between two opponents, players can use constructed decks of 30 cards along with a selected hero with a unique power. Players use their limited mana crystals to play abilities or summon minions to attack the opponent, with the goal of destroying the opponent's hero.
For the event, each team brought four decks, were allowed to ban one of their opponent's decks, and then played a best of five match. Once a deck was used to win a game, teams were unable to use it again.
"I believe our success was derived from our spreadsheet process which allowed us to accurately determine what our opponents would bring, so that we could effectively counter them, as well as our ability to remain calm under immense pressure," said Squire.
Hundreds of millions of people around the globe are engaging in competitive electronic sports, called esports. Many universities, including RIT, are creating club or varsity teams to support students who want to represent their schools at the highest collegiate levels.
RIT Esports currently has more than 250 students playing in 18 different competitive esports. The university has won six national championships in the games Hearthstone, Dota 2, Dropzone, and PlayerUnknown's Battlegrounds. RIT even has an esports lounge on campus for competitions and practice.
On the academic side, RIT is a leader in the field of video game design and development, offering a master's degree and a bachelor's degree. The university is ranked one of the top schools in the world to study video game design, according to international rankings from The Princeton Review.
As collegiate Hearthstone champions, this year's RIT team has earned an invitation to compete against the best players in the word in the Hearthstone Masters Tour. The Masters Tour consists of approximately 400 competitors vying for a share of the $250,000 prize pool.
"Playing in collegiate esports is a fantastic experience, as every member of the team loves to test their skills against other great players," said Squire. "It's also just a lot of fun to play as a team."