Yammout helps shape RIT Dubai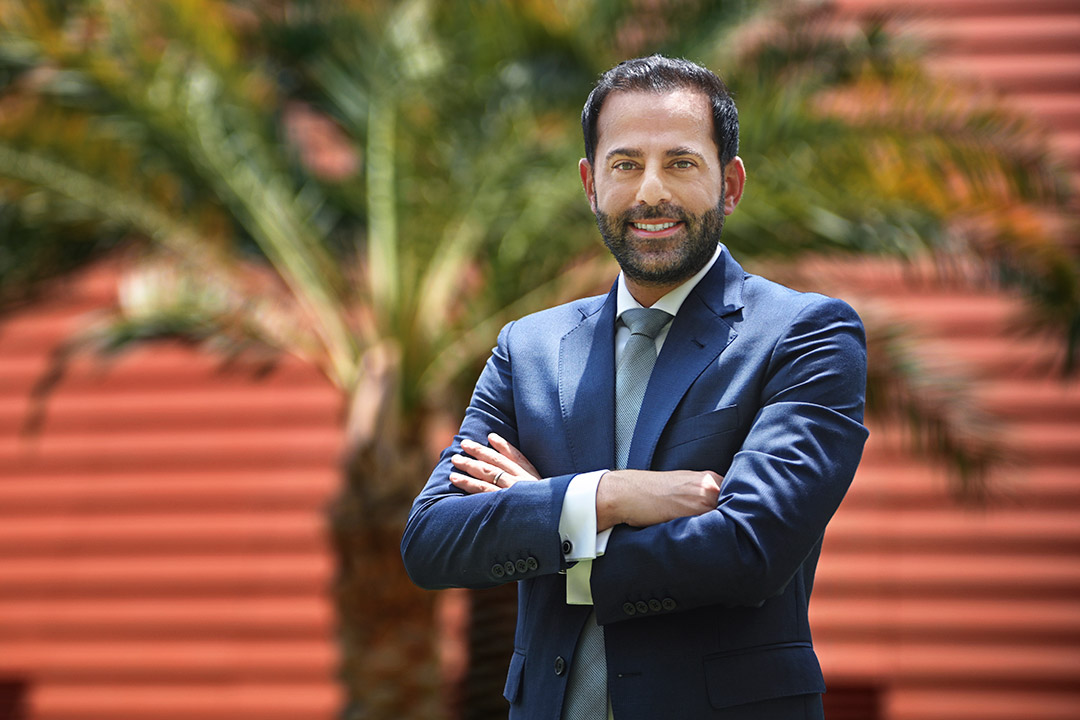 Saleh Yammout '10 (economics) has been an integral part of molding RIT Dubai as it exists today. As vice president of Finance and Administration for RIT Dubai, Yammout oversees most of the global campus's non-academic operations, including facilities, information technology, human resources, and admissions.
RIT Dubai is in the midst of a tremendous growth spurt. Yammout notes that from 2017 to 2021, the campus's student population grew from 504 to more than 1,000; the faculty and staff population increased from 53 to 90; the campus footprint went from about 4,000 square meters to approximately 129,000 square meters; and it went from having six labs to 19 labs and an innovation center.
"When I began here we were still very much a small startup university, but we have been rapidly expanding," said Yammout. "We are now a very distinctly positioned university in the United Arab Emirates. There are only two or three nonprofit universities in the region, we are accredited by the UAE Ministry of Higher Education, and most importantly, our degree comes all the way from the U.S. No other university in Dubai offers that."
Yammout never envisioned helping to lead a university in Dubai, but his unique path in life prepared him well for the role. His family relocated to New York state amidst the 2006 Lebanon War, he enrolled at RIT's main campus in 2008, and he earned his economics degree in 2010.
In 2011, he left the U.S. to move to the UAE capital Abu Dhabi, where he worked in the finance industry for several years. He said when he was a student he was unaware RIT had a campus in Dubai, but in 2015, he joined RIT Dubai as assistant vice president of Finance and Administration.
Yammout's proudest accomplishment to date is helping to launch the new RIT Dubai campus.
He credits many people with making the campus a reality, especially the leadership provided by RIT Dubai President Yousef Al Assaf and RIT Senior Vice President of Finance and Administration James Watters, as well as close collaborators from the Rochester campus including Gregory Van Laeken, James Yarrington, John Moore, and Gary Moxley. Yammout fondly remembers the look on the faces of students when they saw the new campus for the first time in 2021.
"They were shocked," said Yammout. "The opening was delayed due to the coronavirus pandemic, but the gratification this place brought was worth the wait. I am proud we have such a beautiful campus for our students to learn and grow at."
Yammout's eyes are on the future as RIT Dubai begins a new strategic plan guiding the university from 2022 to 2027. As enrollment continues to rise, he expects construction on phase two of the new campus—which will allow RIT Dubai to accommodate up to 4,000 students—will begin in the next several years.