Applications for Dr. Munson's Performing Arts Challenge being accepted
RIT students can compete for top prize of $1,000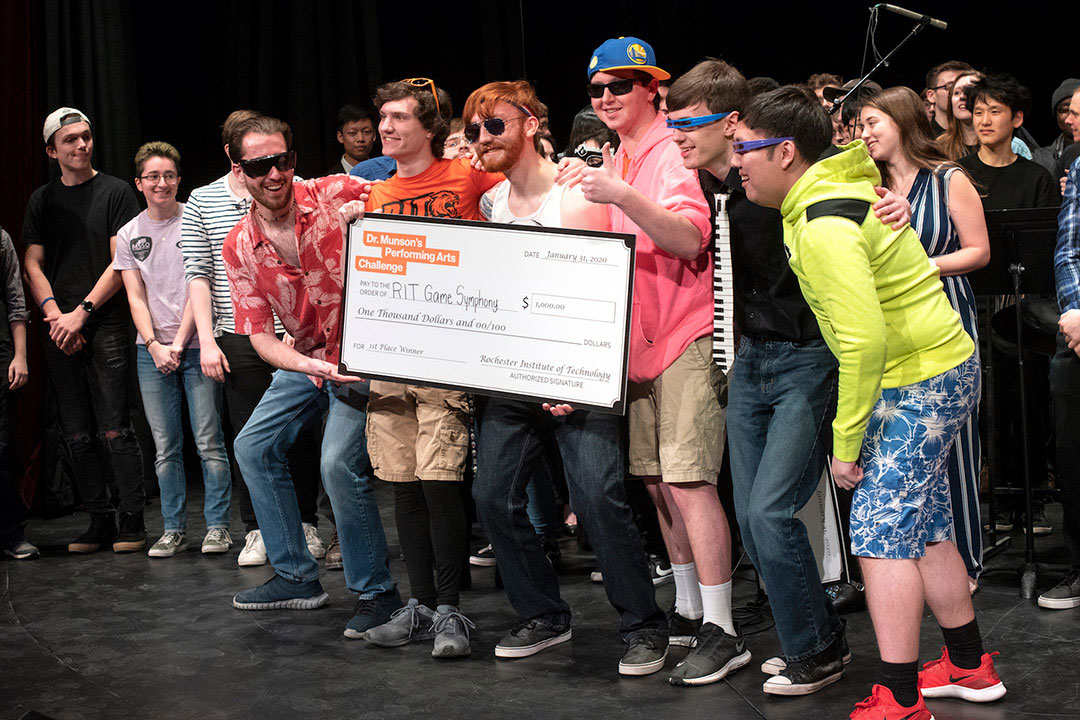 A. Sue Weisler
Video applications are being accepted for the fourth annual Dr. Munson's Performing Arts Challenge, to be held virtually during Feb. 5 at FreezeFest.
RIT President David Munson created the challenge to spotlight and encourage RIT students involved in performing arts to show their diverse talents.
Groups or individuals involved in dance, instrumental and/or vocal music, theater, improvisation, comedy, or a variety act such as juggling, acrobatics, or a novelty act are urged to apply. All current RIT students and groups not led by a faculty member may enter.
All performances are expected to adhere to New York state guidelines and RIT policy regarding social distancing due to COVID-19. For example, dancers must keep 10 feet apart and not exceed six performers; singers and musicians with instruments using forced respiration must keep 12 feet apart and not exceed five performers; all other entrants are required to keep 6 feet apart and not exceed 12 performers.
An audio/video file of a performance (YouTube link preferred) must be included with submissions to be considered for the final show. 
Deadline to enter is Nov. 1. Approximately 10 finalists will be selected on Nov. 6.
Chosen finalists may register to have their final performance prerecorded in Ingle Auditorium on Nov. 14 or 15, or they may also submit a self-recorded final performance by Dec. 1. Students who are remote may also submit an application; self-recorded final performances will be accepted.
Cash prizes will be awarded to the top three finalists.
Contest rules and registration are available on the Performing Arts Challenge webpage. Questions may be sent to Ann Miller at imagine@rit.edu.