NTID Performing Arts and RIT School of Performing Arts present 'Thy Name is Woman' Nov. 9-12
Performance is an immersive and site-specific adaptation of 'Hamlet'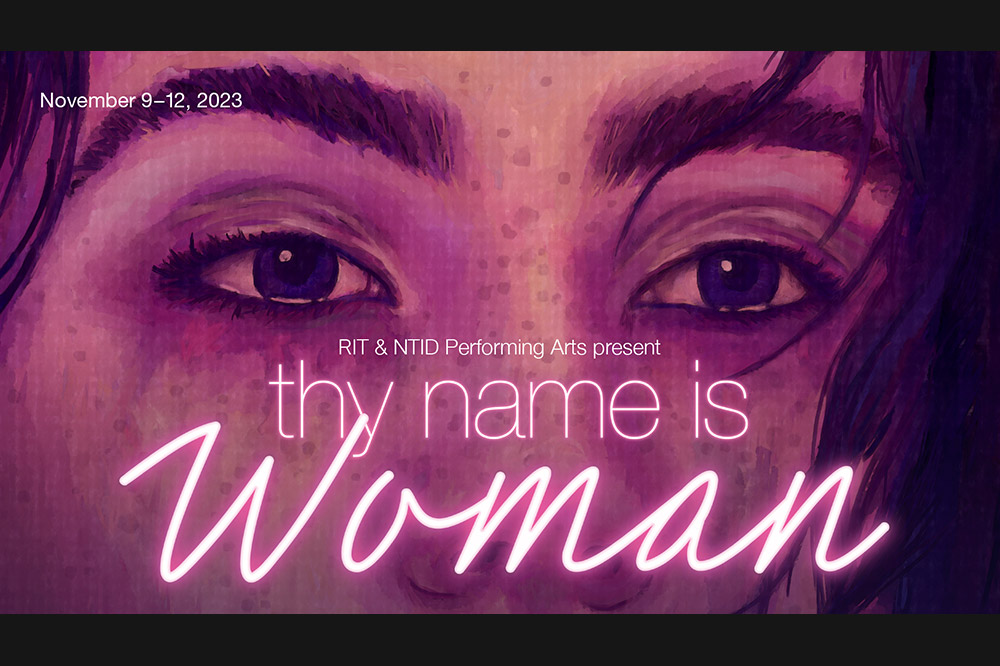 Thy Name is Woman, an immersive and site-specific adaptation of William Shakespeare's Hamlet, will be presented by Rochester Institute of Technology's National Technical Institute for the Deaf Department of Performing Arts and School of Performing Arts. Shows are 7 p.m. Nov. 9-11 and 2 p.m. Nov. 11-12 on the first and second floors of Lyndon Baines Johnson Hall on RIT's campus.  
Set in a modern context, the production explores the character of Ophelia, one of Shakespeare's most underdeveloped female characters and, yet, one of the most well-known and debated. Thy Name Is Woman uses multi-sensory experiences and non-linear performance to investigate Ophelia's past, psychology, motivations, and desires, all while inviting audiences to create their own understandings of her life and her decisions. The production will offer separate performance tracks in American Sign Language, spoken English, and Protactile, the language of the DeafBlind.
Thy Name is Woman is co-created by NTID and RIT performing arts faculty members Jill Bradbury, Andy Head, and Alexa Scott-Flaherty, and supported, in part, by a Vitality Fund grant from the Rochester Area Community Foundation. 
Tickets are $5 for RIT students, youth, and senior citizens (60+); $10 for RIT faculty/staff/alumni; and $12 for the general public. Purchase tickets in person at the RIT University Arenas box office, by calling 585-475-4121 (voice), online at the University Arenas website, or by email at arenas@rit.edu.