Thy Name Is Woman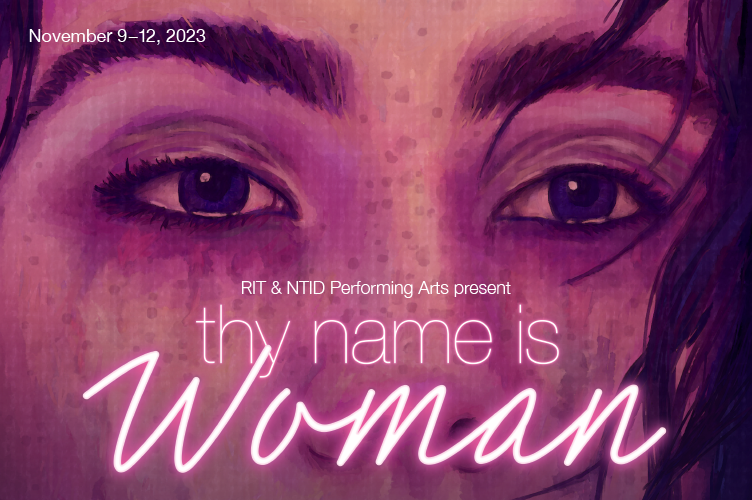 Thy Name Is Woman
Co-created by Jill Bradbury, Alexa Scott-Flaherty, and Andy Head
November 9-12, 2023
Lyndon Baines Johnson Hall (LBJ)
Produced collaboratively by RIT & NTID Performing Arts, Thy Name is Woman is an immersive adaptation of Hamlet. Set in a modern context, this production explores the character of Ophelia, one of Shakespeare's most under-developed female characters, and yet one of the most well-known and debated of Shakespeare's female roles. Thy Name Is Woman uses multi-sensory experiences and non-linear performance to investigate Ophelia's past, psychology, motivations, and desires, all the while inviting audiences to create their own understandings of her life and her decisions. Thy Name is Woman will offer performances in American Sign Language, and spoken English.

Content warning: This play contains content relating to domestic abuse and relational abuse, so some scenes may be triggering.
Please be advised: this production contains flashing lights and the use of scents.
All performances will be open captioned.  
Click here to view the Thy Name Is Woman digital program booklet