Brick City Weekend returns Oct. 15-17
More in-person events added to lineup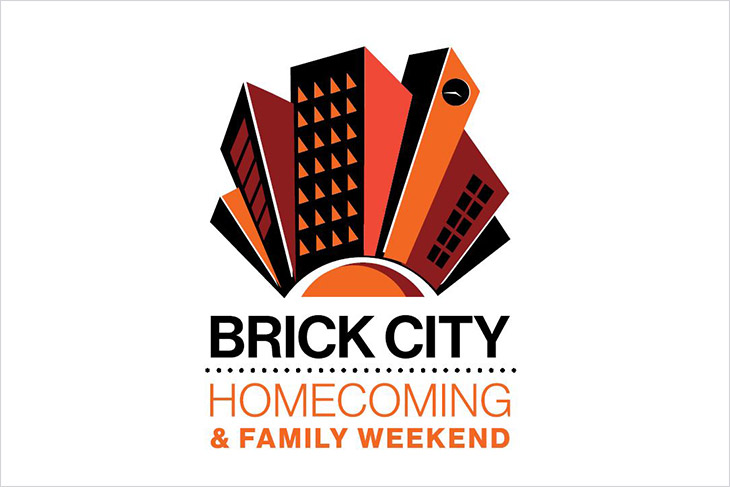 UPDATE: as of 4 p.m. Oct. 15: The women's hockey game on Oct. 16 has been moved to Blue Cross Arena.
Brick City Homecoming and Family Weekend is in full swing beginning today and running through Sunday, Oct. 17. Events include a full entertainment line-up with comedians, musical performances, and student film screenings, men's and women's hockey games, guest speakers, and open houses and tours.
Building on the success of last year's Tiger Alumni Week, a variety of virtual programs specifically for alumni will be held the week leading up to Brick City Weekend beginning on Oct. 11. Visit the Alumni Association website for details.
"We are excited for our students and families to experience a more normal, in-person homecoming, while at the same time, provide virtual tours and livestreamed events for those who cannot come to campus this year," said Vanessa J. Herman, RIT's vice president for Government and Community Relations. "This hybrid approach allows us to engage as many students, alumni, parents, faculty, and staff as possible with fun and creative opportunities to allow us to come together as the resilient, proud, and supportive RIT family that we are."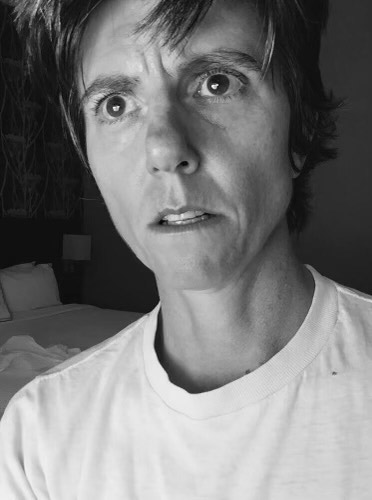 Provided
On Friday, comedian Tig Notaro will be on campus to perform a live stand-up show. Notaro, an Emmy- and Grammy-nominated stand-up comedian, writer, radio contributor, and actor, has appeared on Ellen, The Late Show with Stephen Colbert, and Conan.
Many of RIT's colleges are also holding reunions and special events. Most are free, but tickets are required due to limited capacity for some events, and some are already sold out. Visit the Brick City Weekend website for specific details.
Among the highlights:
Friday, Oct. 15
1-3:30 p.m.: Rochester City Tour. (Sold out). Take a bus tour of downtown Rochester and learn the historical, cultural, educational, and recreational aspects of the city as it evolved from "Flour City" to "Flower City." The tour will stop at the High Falls/Brown's Race Historic District, which features a panoramic view of the 96-foot waterfall that powered the Rochester flour milling industry for more than 100 years.
1-4 p.m.: Global Cybersecurity Institute tours. The new GCI is a world-class facility dedicated to cybersecurity education.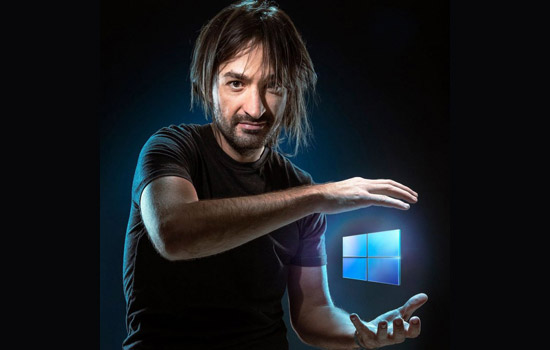 2:30-3:30 p.m.: Speaker Alex Kipman '01, Ingle Auditorium. Golisano College celebrates its 20th anniversary with alumnus Alex Kipman, a technical fellow who works at Microsoft and helps bring holograms and immersive experiences to Windows. He is named as the primary inventor on more than 150 patents since joining Microsoft in 2001.
4-8 p.m.: Kite making, escape rooms, extreme laser tag (SAU 1829 Room), giant games, food trucks at the Sentinel.
7 p.m. and 10:30 p.m.: New York Dueling Pianos, Ingle Auditorium. (Sold out). A high-energy, interaction show featuring two pianists trying to outdo each other.
9-10 p.m.: Comedian Tig Notaro, Gordon Field House. Tickets are $11 for RIT students; $24 for RIT employees, retirees, and trustees; $39 for guests.
Saturday, Oct. 16
9:30-11:30 a.m.: Tunnel Tours, Grace Watson Hall Lobby. (Sold out). See the amazing artwork of students new and old who have made the tunnels a unique gallery.
10 a.m. -2 p.m.: Kite making (SAU), bubble soccer and giant cornhole (SLC Clark grass area), axe throwing (Red Barn), zip line (Red Barn), kite fly (SLC Clark grass area).
11 a.m., noon, and 1 p.m.: Glass blowing demonstrations, Booth Hall, Room 3730. (Sold out). See students and faculty from the School for American Crafts and School of Art as they work with glass in its molten state.
Noon-1 p.m.: Sip & Savor, at Henry's Restaurant in Eastman Hall. (Sold out). Enjoy a wine and food paring with sommelier Lorraine Hems and RIT alumnus Kate Schlenker. Hosted by the Saunders College of Business' hospitality and tourism management program.
Noon-5 p.m.: School of Film and Animation Honors Show, MAGIC Spells Studios, Wegmans Theater. (Sold out). Watch the best undergraduate and graduate student films from the School of Film and Animation's annual Honors Show.
UPDATED: 1:30 p.m.: Women's Hockey vs. Cornell exhibition, Blue Cross Arena. (More information is available on the RIT Athletics website.)
2-3 p.m.: Golisano College Distinguished Alumni Panel, GOL Auditorium Room 1400. Panelists to be announced.
7:05 p.m.: Men's Hockey vs. St. Lawrence, Blue Cross Arena, downtown Rochester. Shuttle buses will be available. Safety protocols and ticketing information are available on the RIT Athletics website.
Sunday, Oct. 17
10-11 a.m.: Brick City 5K Fun Run & Walk, Grace Watson Hall Lobby. Take a lap around the RIT campus. All participants will receive a T-shirt at the finish line. Free for current RIT students; $20 for all others who register by noon on Oct. 16; $25 for same day registration starting at 9 a.m.
10 a.m.-noon: Bubble Soccer, Nathaniel Rochester Hall field. Players on teams of five get fitted into protective inflatable bubble ball suits. Players will work together to pass the ball and try to score.
2-3:30 p.m. Performing Arts Scholars, "A Broadway Cabaret," Throw's Field Outdoor Stage. Featuring vocal talents of a group of RIT Performing Arts Scholars who will be performing renditions of their favorite musical theater hits.
Topics