Tiffany Brodner assumes new role as executive director of the SHED
Michael Buffalin IV appointed director of the makerspace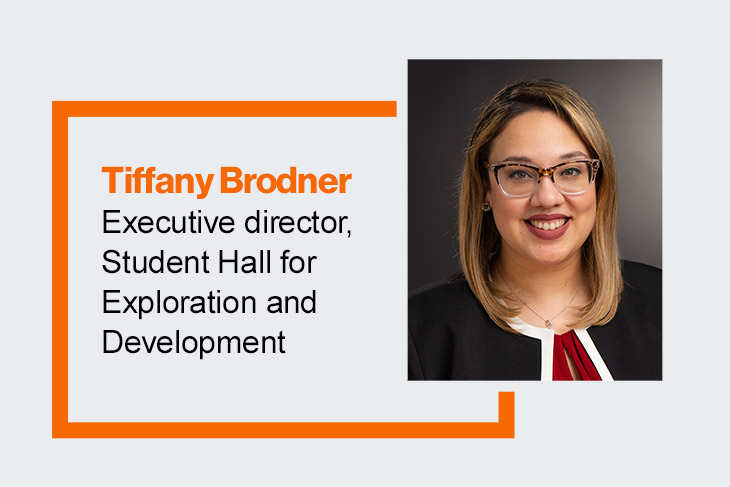 Tiffany Brodner was named RIT's inaugural executive director of the Student Hall for Exploration and Development (SHED), following a national search. She assumed her new position in April.
"Tiffany brings a unique and strong set of skills and experiences that will enable her to oversee the day-to-day operations of this new facility and create strategic and tactical programming that aligns with the overall vision of the SHED," said Christine Licata, RIT vice provost of Academic Affairs.
The SHED will open in August in time for the fall semester, and a grand opening will coincide with Brick City Homecoming and Family Weekend in October.
"It is such an exciting undertaking to serve as the inaugural executive director and open this groundbreaking facility," Brodner said. "Christine Licata has involved partners that represent the full campus and who have helped inform the journey. I am continuing to meet with folks from these teams."
Brodner joined RIT in 2021 as associate director of Building Operations in RIT's Division of Student Affairs and oversaw the management of the Campus Center and Student Alumni Union. Prior to that, she spent 10 years at State University of New York at Geneseo, where she served as the associate director of Student Life, the College Union, and Student Activities.
Brodner holds a master's degree in recreation and leisure services management and a certificate in non-profit management from SUNY Brockport, where she also earned her bachelor's degree in communications studies.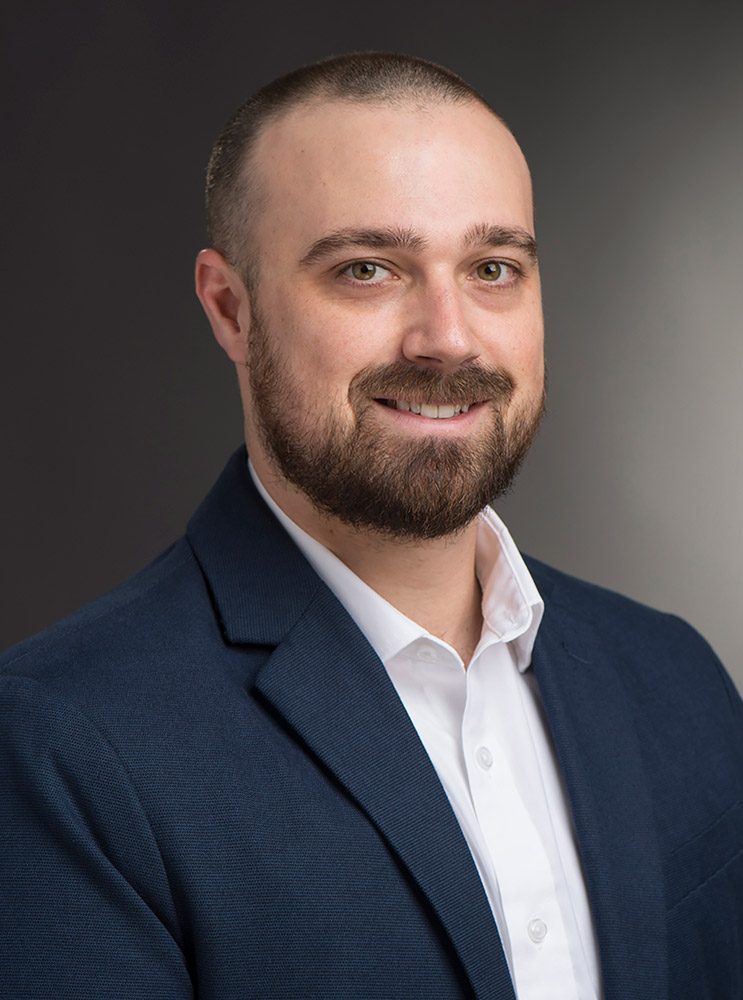 She will work closely with Michael Buffalin IV '14 (mechanical engineering technology), '20 (MBA), who was appointed director of RIT's makerspace within the SHED.
Buffalin joined RIT in 2015 as a member of the leadership team in the Simone Center for Innovation and Entrepreneurship and helped establish the Construct, the first student makerspace on campus. His contributions to the campus resulted in a 2019 RIT Presidential Award for Outstanding Service.
"Mike brings extensive experience managing these types of makerspace facilities," Licata said. "He has worked with RIT's colleges to help enrich their curricular offerings by incorporating 'making' into specific coursework."
About the SHED
The Student Hall for Exploration and Development (SHED) will showcase RIT's maker community and bring together many of the performance teams, various other maker clubs and organizations, and a growing number of performing arts groups. RIT Trustee and 2009 alumnus Austin McChord's 2017 record gift of $50 million included $17.5 million to launch the collaborative learning complex.
RIT President David Munson envisions the SHED as a creative hub for RIT's blend of technology, the arts, and design that captures the spirit of the Imagine RIT: Creativity and Innovation Festival every day.
As the new center of campus, the SHED/Wallace complex will hold 27 new classrooms and learning spaces, and dedicated rehearsal and performance spaces. Specialized areas in the SHED include the Brooks H. Bower Maker Showcase, the Sklarsky Glass Box Theater, and the Wehrheim Gallery. These gifts contributed to the university's fundraising effort, Transforming RIT: The Campaign for Greatness, which has surpassed its $1 billion goal.
Topics