October 6, 2022
by Rich Kiley
World Remanufacturing Conference returns to Rochester next week
Co-sponsored by RIT, industry event explores path to sustainable future through 'reman'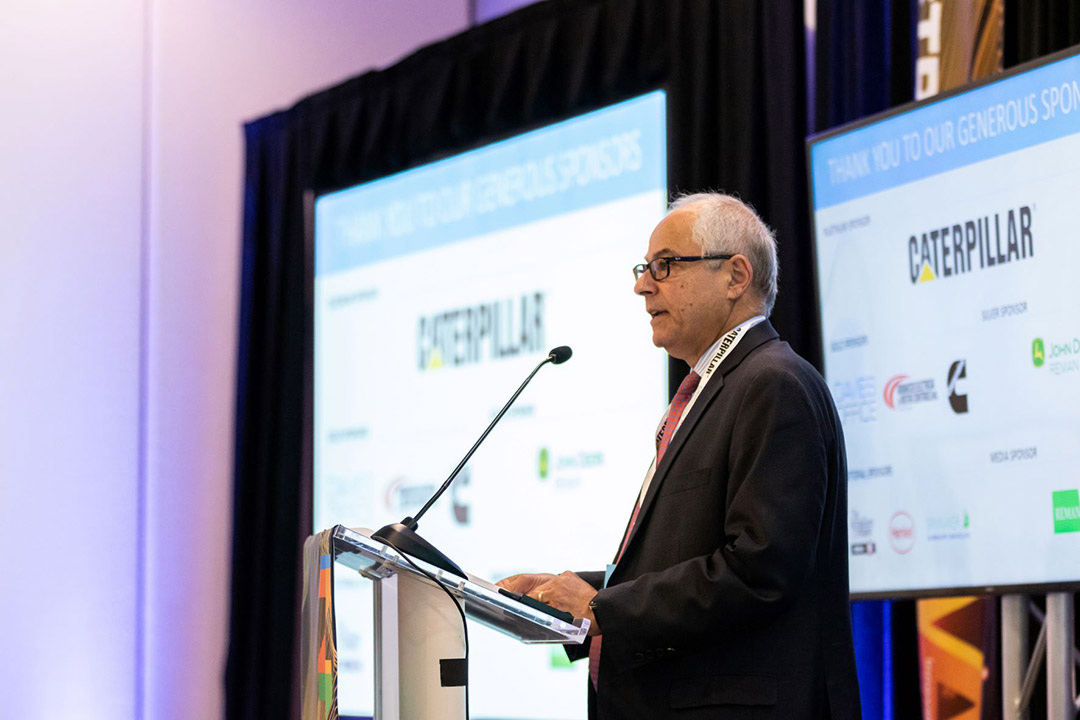 How can remanufacturing support corporate sustainability efforts? What impact is today's changing geopolitical climate having on remanufacturing globally? Can remanufacturing make the electric vehicle industry more efficient and sustainable?
These are some of the questions to be explored next week with the return of the RIC-RIT World Remanufacturing Conference to Rochester. Now in its fifth year, the Oct. 12-13 conference titled, "Remanufacturing a Sustainable Future," will feature a world-class line-up of keynote speakers and panel sessions with industry practitioners, tech innovators, policy experts, and scientific researchers.
RIT is co-sponsoring the event in partnership with the Remanufacturing Industries Council (RIC), an alliance of businesses and academic institutions that works across a wide variety of industry sectors to support the entire remanufacturing industry through a combination of collaboration, education, advocacy, and research.
Remanufacturing—a century-old industrial system for restoring used or worn products to a like-new or better condition—is attracting fresh attention from manufacturers and policymakers alike. Drawn to its potential as a technical and economic enabler of the circular economy, they see "reman" as an alternative to today's linear, take-make-waste industrial system where materials and energy are kept in use for as long as possible and waste is virtually eliminated.
"Remanufacturing is a circular economy strategy with immense potential for the manufacturing sector," said Nabil Nasr, associate provost and director of RIT's Golisano Institute for Sustainability (GIS). "This year's conference will see some of the brightest minds working in 'reman' and sustainability explore what that means when it comes to technological innovation, trade policy, and practical implementation."
RIT President David Munson will deliver welcoming remarks at 8:45 a.m. Wednesday, Oct. 12.
Conference speakers will include:
Brian Edwards, senior VP of Caterpillar's remanufacturing division, who will discuss his experience managing remanufacturing as part of the company's sustainability strategy.
Purdue University's Stephan Biller on what he has learned as co-chair of a National Technology and Science Council effort to set a national strategy for AI-driven digital manufacturing.
Sushan Demirjian, the assistant U.S. Trade Representative for small business, market access, and industrial competitiveness, who will show how trade agreements can amplify remanufacturing's role in driving sustainable growth.
Verena Radulovic, who will share how the Center for Climate and Energy Solution—a coalition of 4,500 companies she leads as vice president of business engagement—thinks remanufacturing can help industry commit to climate action.
The conference also will feature interactive panel discussions on a wide variety of topics, including a breakdown of sustainability trends, insights, and outlooks from top remanufacturing executives; remanufacturing perspectives on today's shifting geopolitical, economic, and policy landscapes; how to build a diversity, equity, and inclusion (DEI) roadmap for the remanufacturing industry; and what it will take to create a sustainable life cycle for electric vehicles.
"This premier event brings remanufacturing industry leaders together every year to learn, grow, and prepare for a fast-changing world that presents as many opportunities as challenges," said Jeff Stukenborg, head of Global Remanufacturing Engineering, ZF Group, and board chair of RIC. "We're at an opportune moment for remanufacturing today as companies across the globe search for practical, profitable ways to put circular economy to work."
"We chose these speakers and the topics because we know these are the issues that matter most to our industry today," Nasr added. "Sustainability is a fast-changing idea that is suddenly at the forefront of everyone's mind—now is the time for 'reman' to show what we can offer."
For more on next week's event, go to the conference's website.
Topics