Annual workshop for high school students sustains legacy online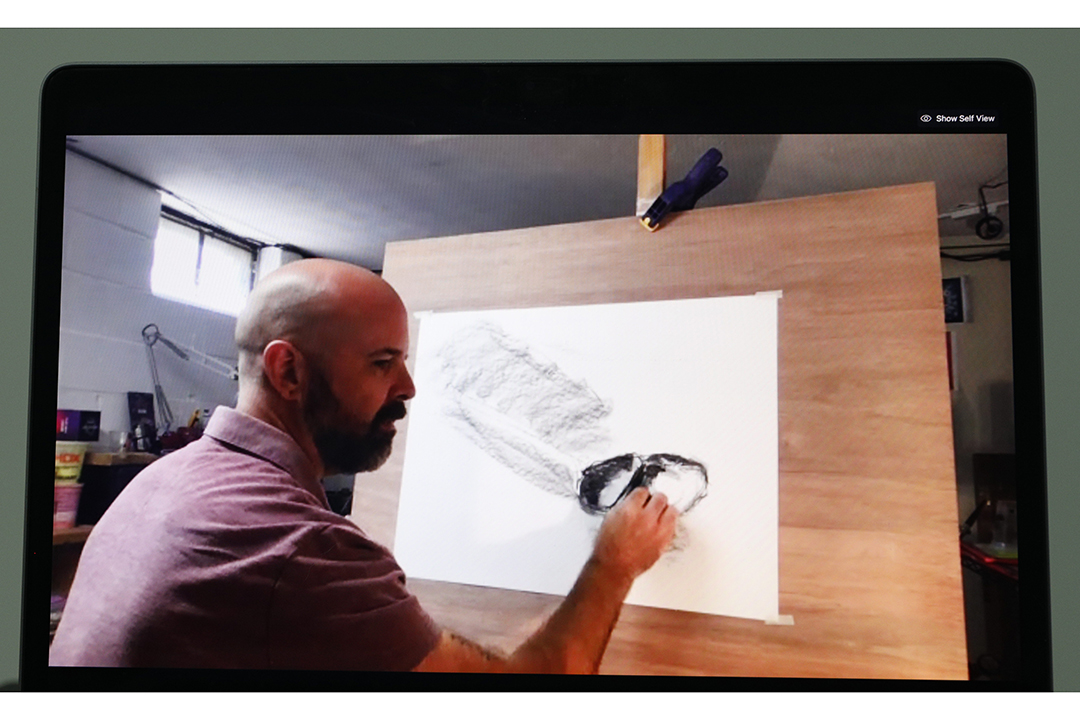 The School of Art at RIT has been preparing high school students for the college admissions process for more than 20 years with its Pre-college Portfolio Preparation Workshop. 
Rising high school juniors and seniors in the course receive an intensive visual arts experience where they create multiple finished pieces for inclusion in their portfolios. 
The tradition of the class continued this year in a re-envisioned way due to COVID-19. The two-week workshop commenced in a virtual environment from July 6-17, still offering an engaging and rewarding experience for the 35 participants.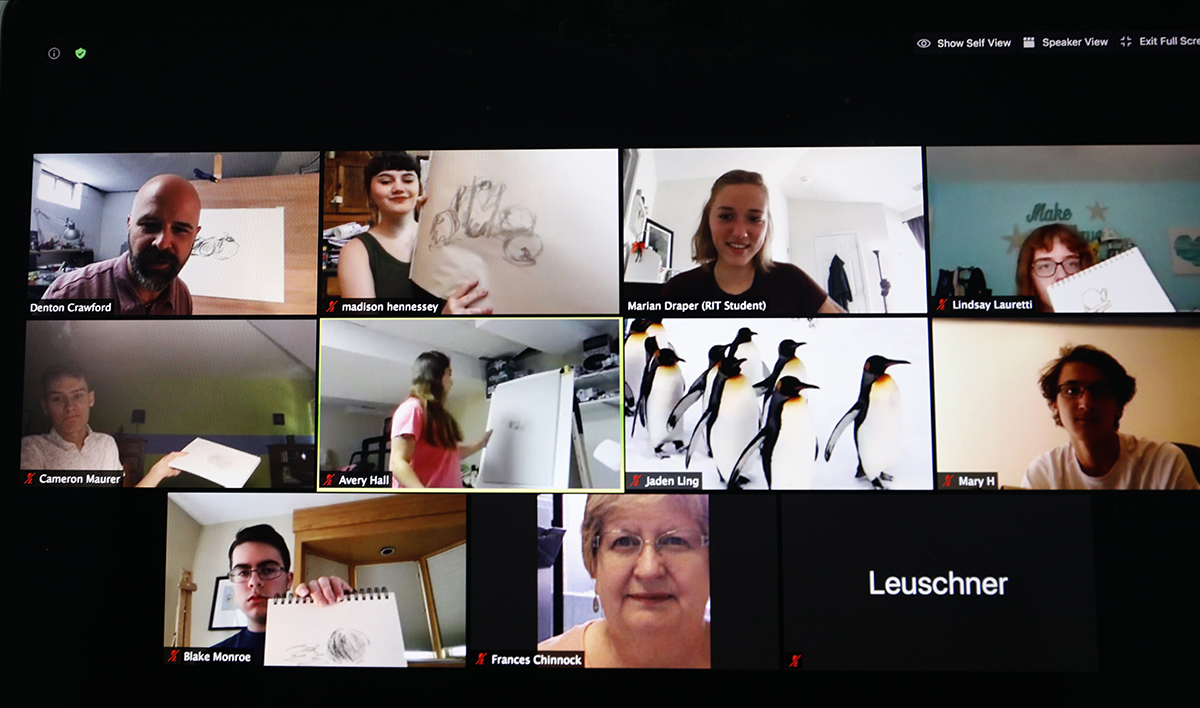 Like other years, students completed still-life and gesture drawings and a self-portrait under the direction of School of Art faculty Denton Crawford, Amy McLaren and Marika Ratkeviciute.
"We were all nervous going into this foreign environment," said Ratkeviciute '19 MFA (Fine Arts Studio), who finished her fourth year helping with the workshop and first as an instructor. "Thankfully, it seemed to be smooth and successful. Every year this workshop takes teamwork and produces wonderful results. This year was no different.
"I am grateful for the team of people I get to work with and learn from, and for having the opportunity to witness this amazing student effort and growth." 
The online workshop featured twice-daily Zoom sessions, highlighted by faculty-led demos and presentations, as well as personalized instruction and critique in smaller breakout rooms. As a bonus, optional Zoom work sessions were offered each night for students seeking additional support. On top of the video meetings, students also had the opportunity to interact, share work and get to know each other on an online discussion board. 
"I feel like the difference in the growth that's happened over the two weeks has been huge," McLaren said to the students at the conclusion of the workshop. "You have been working so hard. Especially staying focused and learning on Zoom, it's a whole new thing and I think it's a hard thing to do. You did an extremely good job with it."
By the end, students walked away with top-quality additions to their portfolios, assigned with art school portfolio requirements in mind.
"I experienced a friendly, helpful and welcoming environment that was surprising at first," said workshop participant Zahra Perkins. "My perspective on college was that teachers will work you to the bone and make you figure out situations for yourself. This workshop changed that. Not only did my art skills improve but the staff and faculty were helpful and encouraging during each presentation they gave. Your peers will quickly become friends. 
"Teaching on zoom was no easy task but the RIT staff and faculty adapted to the situation and succeeded in teaching a mass amount of students. This course is totally worth your time and effort, for the information about college, portfolio-building and courses that truly aim to help students."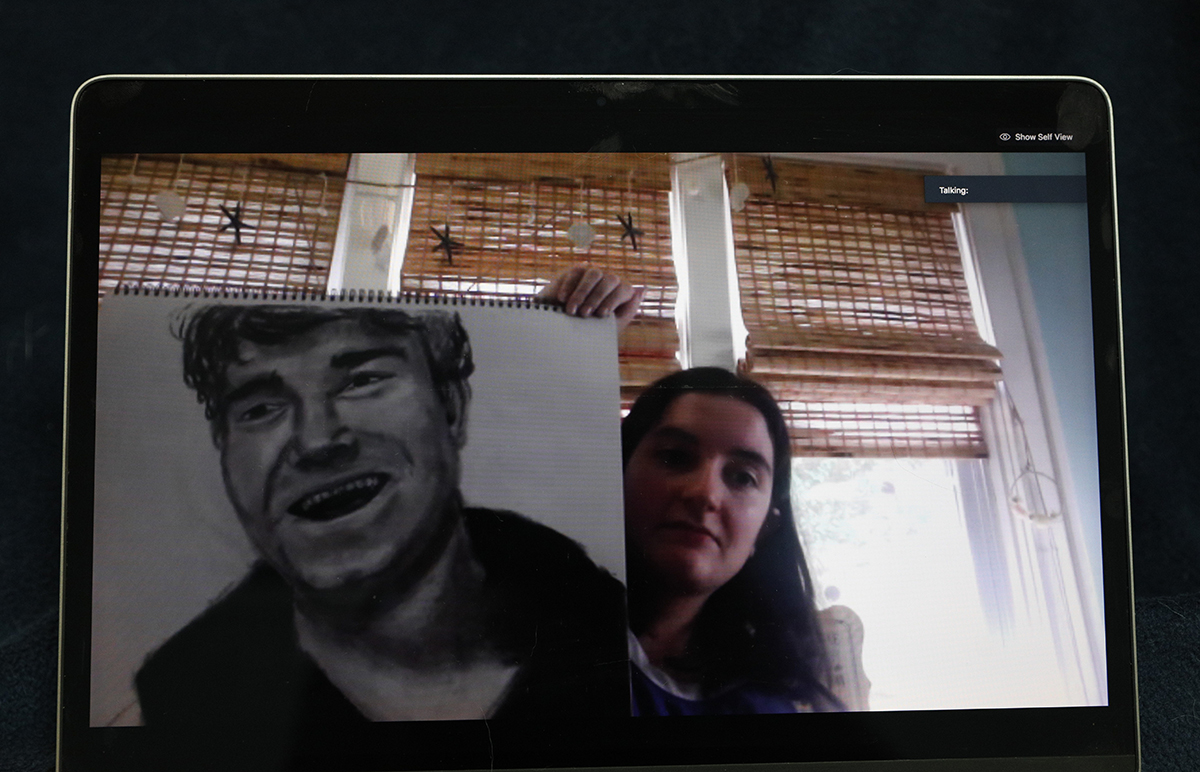 Video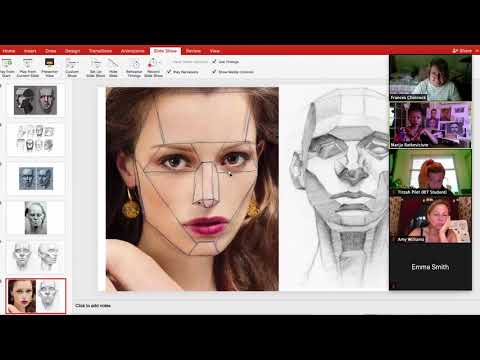 Topics