College celebrates return of Pulitzer Prize-recognized alumni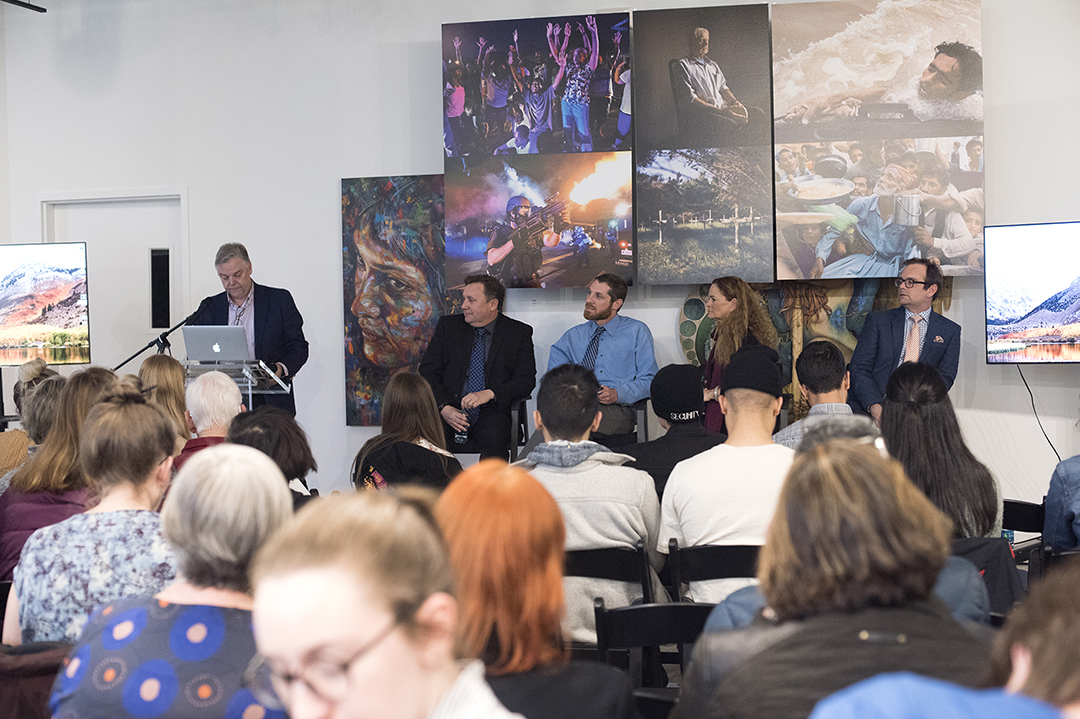 A. Sue Weisler
Rochester Institute of Technology's School of Photographic Arts and Sciences has a rich legacy of producing visual storytellers who create compelling work around the world. 
Four such alumni returned to campus from March 19-22 to share their expert insights and award-winning photos and videos during a series of events and class visits. 
The visiting photojournalism graduates — Paula Bronstein '78 (2011 finalist), David Carson '94 (2015 winner), Edmund Fountain '03 (2010 finalist) and David Wallace '01 (2018 winner) — are each a Pulitzer Prize winner or finalist. The distinguished group presented their work and engaged in many conversations with students, as well as faculty, alumni and the public. 
"The students I've had a chance to talk to have been wonderful," Bronstein said. "It's been great to be back here to walk around the halls again. ... It was really well-organized because we went into a variety of classes. The students did their homework — they asked us all the right kinds of questions."
The alumni also led deep discussions about their work recognized by the highest honor in journalism at two panel discussions and a multidisciplinary symposium in partnership with RIT's College of Liberal Arts. Mixed in between were other events with students, faculty and alumni.
The programming with the award-winning photographers was orchestrated by William Snyder, professor and undergraduate program director of photojournalism at RIT. Snyder is one of the nine RIT School of Photographic Arts and Sciences alumni to combine for 13 Pulitzer Prizes, adding to the week's photojournalism prestige. 
"To be able to come back at the invitation of a former boss who's been a career-long mentor was just wonderful and a great honor," said Fountain, who was a photo intern at The Dallas Morning News when Snyder was with the paper. 
The subject matter of the talks was full of substance, given the widespread nature of the graduates' work.
• Bronstein, a freelance photojournalist based in Thailand, focuses her work in many conflict regions to bring awareness to issues throughout the world. She and colleague Daniel Berehulak were 2011 Pulitzer Prize finalists in Breaking News Photography for their compelling portrayal of the human will to survive while catastrophic floods affected millions in Pakistan.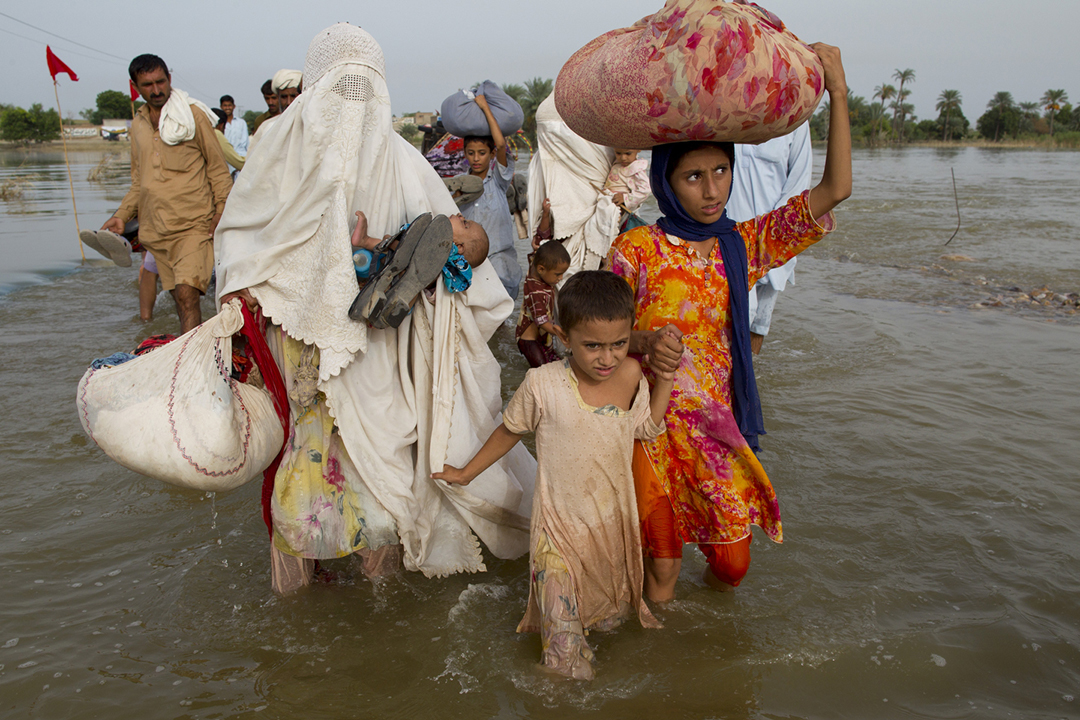 • Carson is a staff photographer at the St. Louis Post-Dispatch. He was on the publication's photography team that was awarded the 2015 award in Breaking News for its coverage of the Ferguson, Missouri, protests following an unarmed black teenager being shot and killed by a white police officer. 
• Fountain is a freelance photojournalist who specializes in portraiture and documentary storytelling. He was with the St. Petersburg Times when he and two reporters were 2010 Pulitzer Prize finalists in Local Reporting for their stories examining decades of abuse at a Florida reform school that sparked remedial action.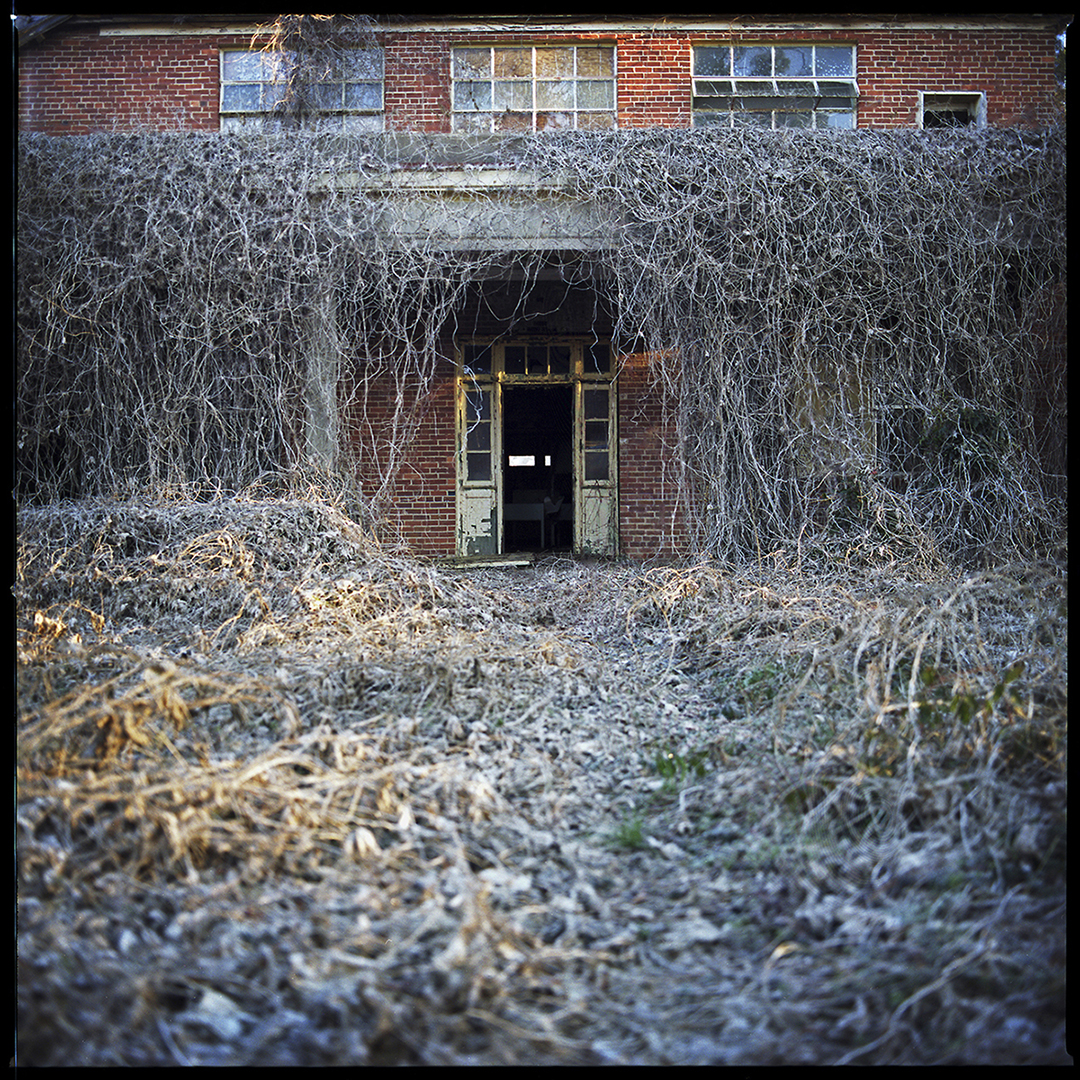 • Wallace is the senior producer and strategist for documentary video at The Arizona Republic. He was part ofThe Arizona Republic staff that, along with the USA TODAY NETWORK, won the 2018 award in Explanatory Reporting. Wallace worked on the 15 documentary videos featured in "The Wall: Unknown stories. Unintended consequences." — a multimedia project on President Donald Trump's proposed border wall. 
While the visit was a celebration of the photographers' contributions to visual storytelling — and by extension the world — current students' work caught the eyes of the alumni.  
"I think RIT is producing some really great photo students right now," Carson said. "I've seen a few portfolios of some of them online and in CPOY (College Photographer of the Year). Clearly, the professors here are doing a great job of preparing these students for a future in photojournalism. William Snyder is a great asset to this university. Bringing his experience and knowledge and connections to the industry for the students to access and learn from, I think, has really been helpful."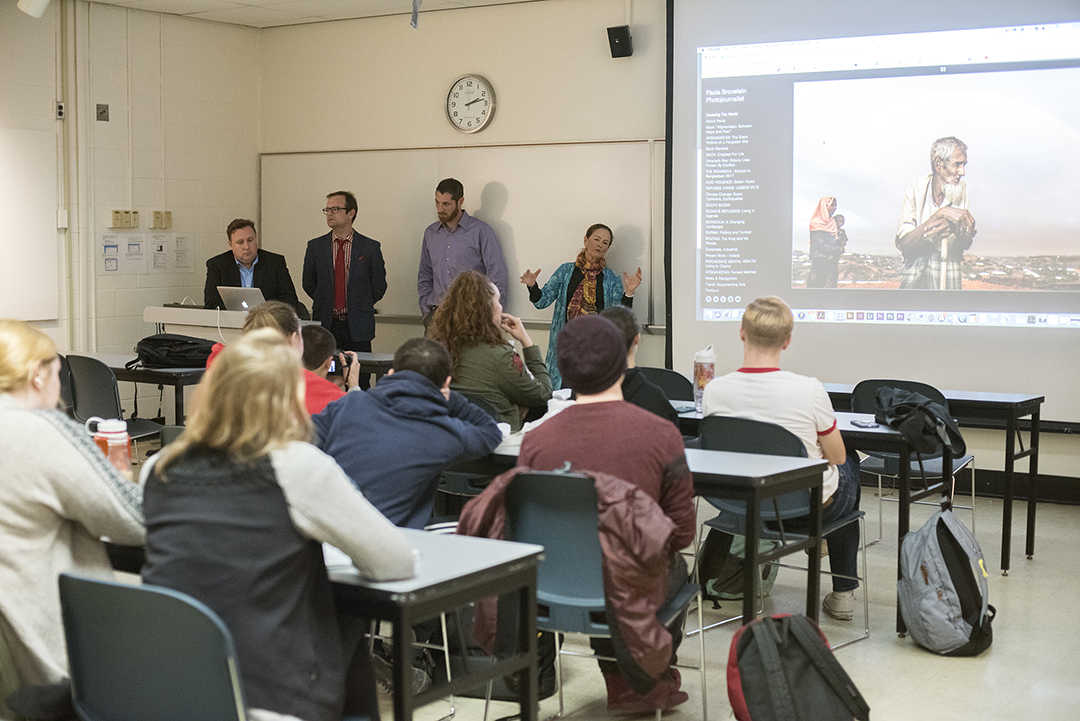 Of course, the alumni were once in the shoes of the students now at RIT, receiving the same education that positioned them for successful careers. 
"They all had an incredible impact," Wallace said in reference to former RIT faculty Owen Butler, Guenther Cartwright, Doug Manchee and Loret Steinberg. "The thing that the four of them really emphasized was work ethic. This profession requires a tremendous amount of work. For me, working a 12-hour day is not a problem because it's fulfilling. That work ethic, that was really drilled into us by those professors."
For Fountain, a positive element of his time at RIT was that it was hard to ever escape photography. Living in a house with three fellow photo students, they'd often find themselves up late at night reviewing each other's prints. 
"The dynamic was completely invaluable to me because I was constantly immersed in photography," Fountain said. 
That strong support network continued after graduation. 
"As a freelancer now, a lot of my classmates are editors who hire me," Fountain said. "And I'll get asked to give recommendations in maybe other cities, and RIT people are always the first people I pass on if I can."
RIT is the experience that kept on giving to the others, too. Carson's freshman-year roommate was the best man at his wedding while Wallace met his wife, Laura Segall '01 (professional photographic illustration), at RIT. 
"Coming to RIT was a great choice," Carson said. "It gave me a set of tools, both visually and technically, to solve so many of the challenges I have to deal with on a daily basis."