Design professor to support AALANA faculty in new role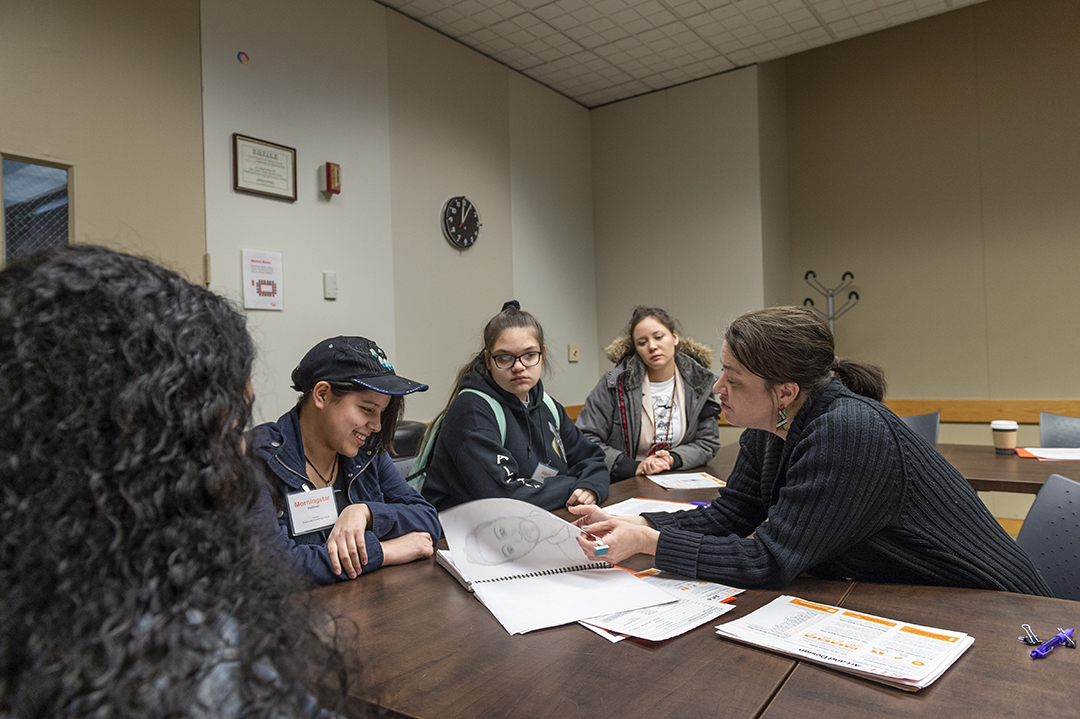 Mindy Magyar, associate professor in RIT's Industrial Design program, has assumed a new role to employ her background in design and cultural representation to promote diversity, inclusion, equity and social justice at RIT. 
Earlier this semester, Magyar was appointed Faculty Associate for AALANA (African American, Latino American and Native American) Faculty. In the position, Magyar will partner with RIT's Office of the Provost to advocate for and celebrate the accomplishments of AALANA faculty and underrepresented groups across campus. 
"I am deeply honored to have been selected for this role," Magyar said. "My main responsibilities pertain to supporting and advocating for AALANA faculty through collaboration across the university. Ultimately, I want to create an environment where AALANA faculty can succeed and thrive at RIT."
Magyar succeeds Marcos Esterman, who was among RIT's first Provost's Faculty Associates, serving from 2014-20. The Faculty Associates Program enables faculty to focus their attention on areas of priority for the university and Academic Affairs while providing leadership and support to their colleagues.
A passionate proponent of equity and inclusion, Magyar considers both pre-requisites for global citizenship and sustainability. Some of her research and scholarly activity addresses Native American representation in design and design as a medium to share diverse cultural perspectives. In the School of Design, Magyar enjoys teaching courses rooted in emotional design, cultural responsibility and social entrepreneurship. 
"In support of diversity, inclusion, equity and justice, I plan to identify creative strategies to celebrate and grow RIT's Indigenous community," Magyar said. "My expertise in Indigenous Design will be particularly valuable in increasing the visibility of RIT's small but vibrant Native community and supporting the needs of Indigenous faculty — both present and future."
Prior to RIT, Magyar was project and design manager for Smithsonian Institution, where she helped develop its commercial activities. She began her career as an applied research analyst at JPMorgan Investment Management, and honed her expertise in finance through subsequent roles in institutional investing and sales.
Topics