Graduate student connects with Rochester's famed photo history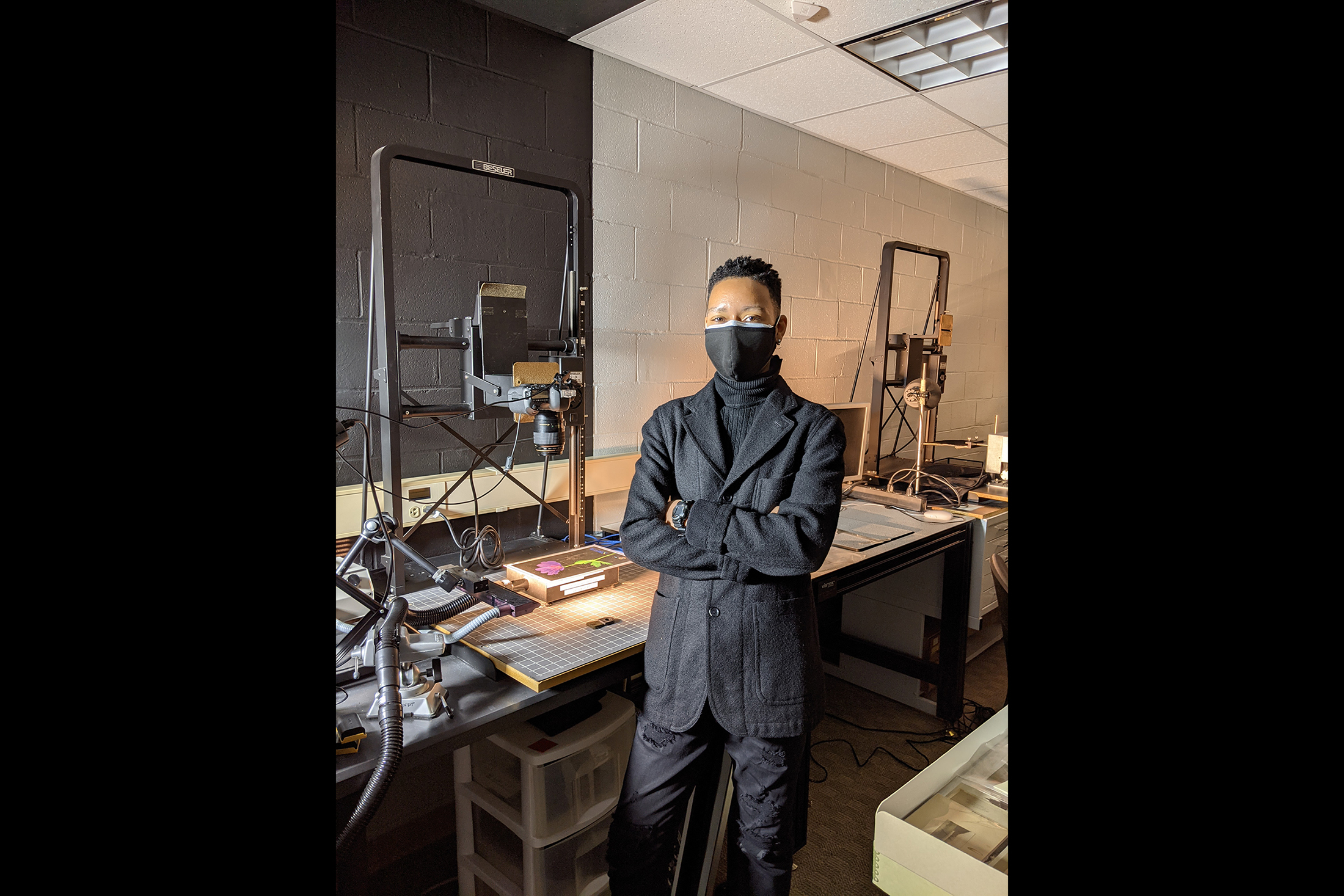 C. Rose Smith, who uses she/they pronouns, is a second-year MFA candidate in RIT's Photography and Related Media program. The way their artistic and professional interests align with the creative spirit and famed history of Rochester, N.Y., reads like a storybook.
Their passions are immersed in alternative photographic processes, the history of photography and its archive. With Rochester at the epicenter of historical photography, Smith is poised to leverage all that the area has to offer. 
They are currently interning at RIT's Image Permanence Institute (IPI), assisting with the world-renowned research center's Graphics Atlas resource. IPI supports the preservation of cultural heritage collections in libraries, archives and museums. Additionally, they are a full-time cataloguer at the nearby George Eastman Museum, the world's oldest photography museum.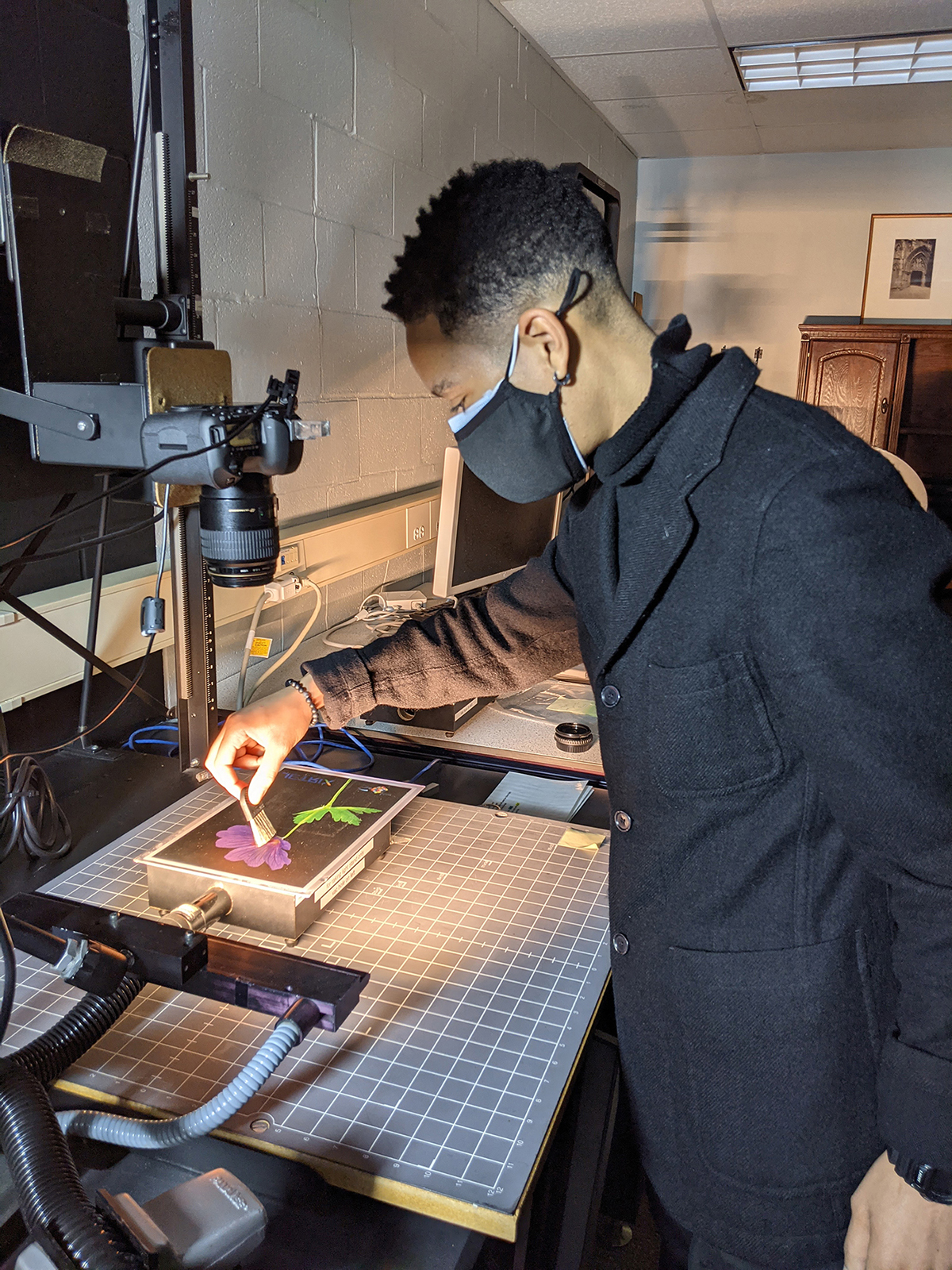 Al Carver-Kubik
"Working at both the Eastman and IPI, a word that best describes it is surreal," Smith said. "It's one of those things where, 'success is preparation meeting opportunity.' 
"It's fascinating to be able to spend time with photographic objects, closely examining them. It requires looking, but most importantly a way of seeing from the object itself to the person or landscape pictured. Both looking and seeing are elements I incorporate into my practice as a photographer, always. I have to see beyond what I see and carefully analyze."
At IPI, Smith is working with Research Scientist Al Carver-Kubik on completing imaging suites of photographic objects for Graphics Atlas, a sophisticated database that identifies characteristics of prints and photographs and the processes used to make them. Smith also prepares content for IPI's social media and assists with maintaining its research collections. 
As a cataloger at the Eastman Museum, Smith researches objects from the photography collection. They study and write about identifying and preserving various photographic processes — from tintypes to daguerreotypes to chromogenic prints and beyond — and capture information needed for inclusion in the collections management system. 
"It really feels like I've centered myself in a world of photography history, which is magnificent and it's something I desired," Smith said. "I couldn't have asked for anything greater than to be where I am right now. I received exactly what I set out for."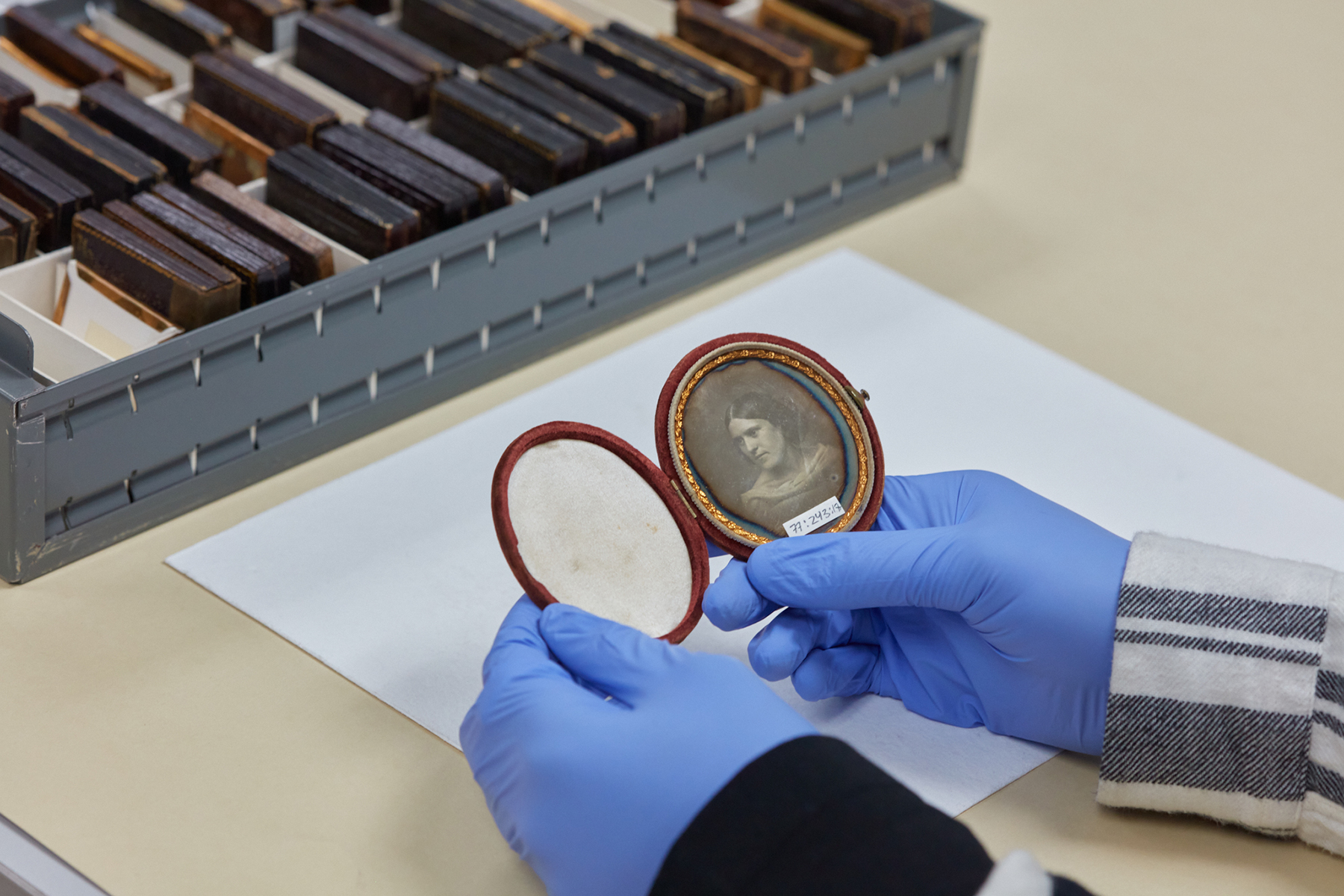 Courtesy the George Eastman Museum
Smith began graduate studies at RIT after a number of public art installation commissions in Atlanta, where they also held a digital imaging role as a supervisor with the city's police department. The latter experience cultivated Smith's intrigue for archives, directing them on a path to merge a newfound knowledge with fine art photography. 
In evolving their personal practice at RIT, Smith blends photography and digital archives to craft honest narratives about histories that have been erased or overlooked. 
For their MFA thesis, Smith is using self-portraiture and archival photographs to explore "the way that the white dress shirt serves as a semiotic and is a silhouette of white supremacy and patriarchy in America." 
The work looks at the connection between 100-percent cotton, white dress shirts and the history of cotton in the U.S., and the effect that has on their identity and the manufactured landscape of America. Smith has been photographing themself in white dress shirts at home and various sites that were central to the cotton trade in the 19th and 20th centuries.
"Within our social climate, we're grappling with deep-seeded issues that have been going on since 1619 in America," Smith said. "The fact that we're here in this particular moment and we're able to address them through photography as a way to protest, through art as a way to protest, and really center ourselves in the narrative, is a step in the right direction."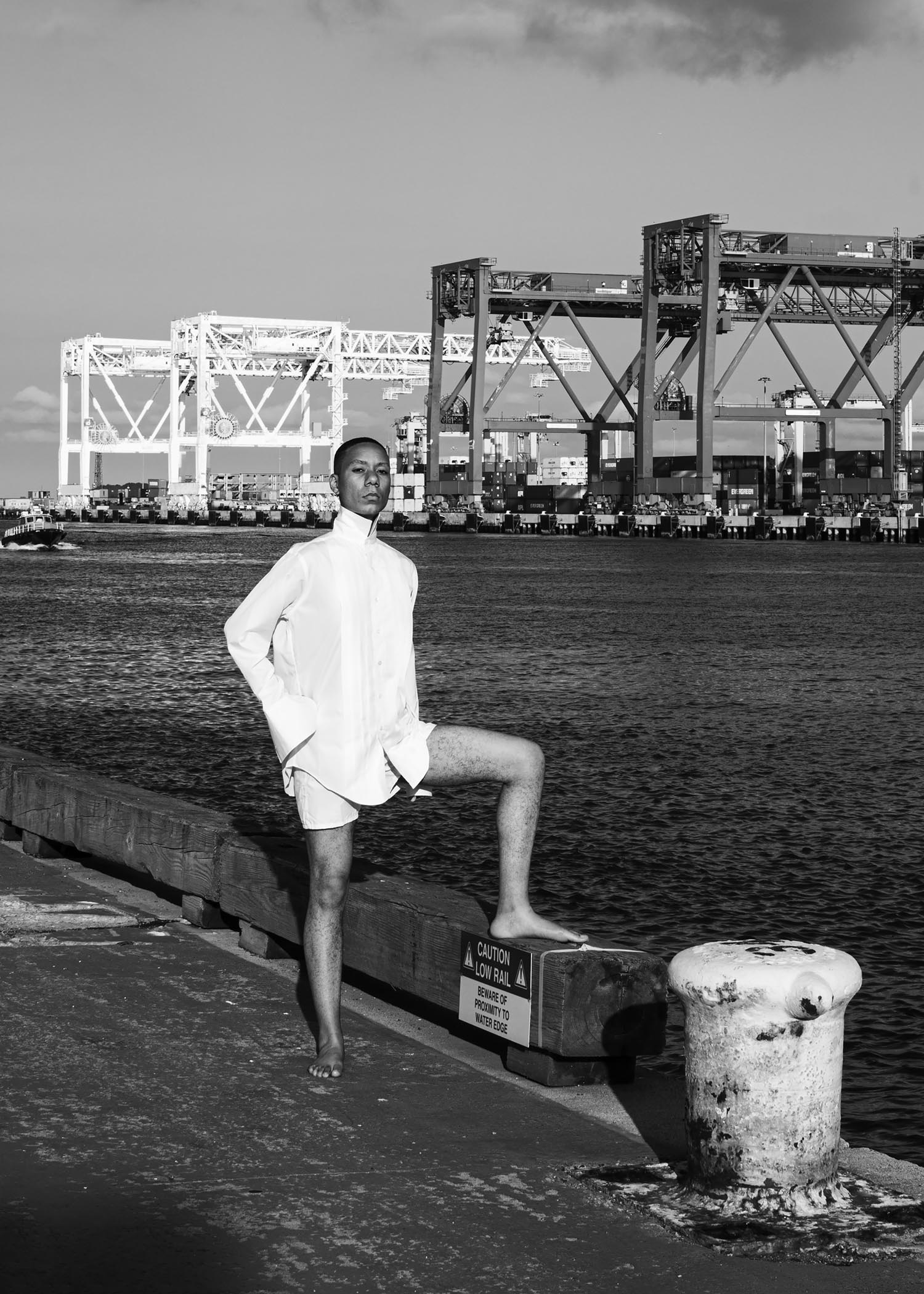 CR Smith
Smith is incorporating a new medium, video, into their thesis, too. Smith's desire to begin working with video and multimedia technologies was met with enthusiasm by Associate Professor Josh Thorson, graduate director of the Photography and Related Media MFA program. 
"This is a first to have had an enormous amount of support from faculty," Smith said of Thorson, who has an extensive background in narrative video. "He not only sees me but advocates for me. When I present to him something of interest to me, he says, 'Let's figure out a way to do it.'"
When opportunities in and around the program began multiplying, Smith decided to extend their time at RIT by a year. It enabled them to fully pursue the experiences at IPI and the Eastman Museum while enjoying additional benefits of building deeper relationships with faculty and exploiting resources like the RIT Libraries.
"I remember telling my partner I would love to explore all facets of photography and other mediums in conversation with it," Smith said. "RIT became most ideal for grounding my interests."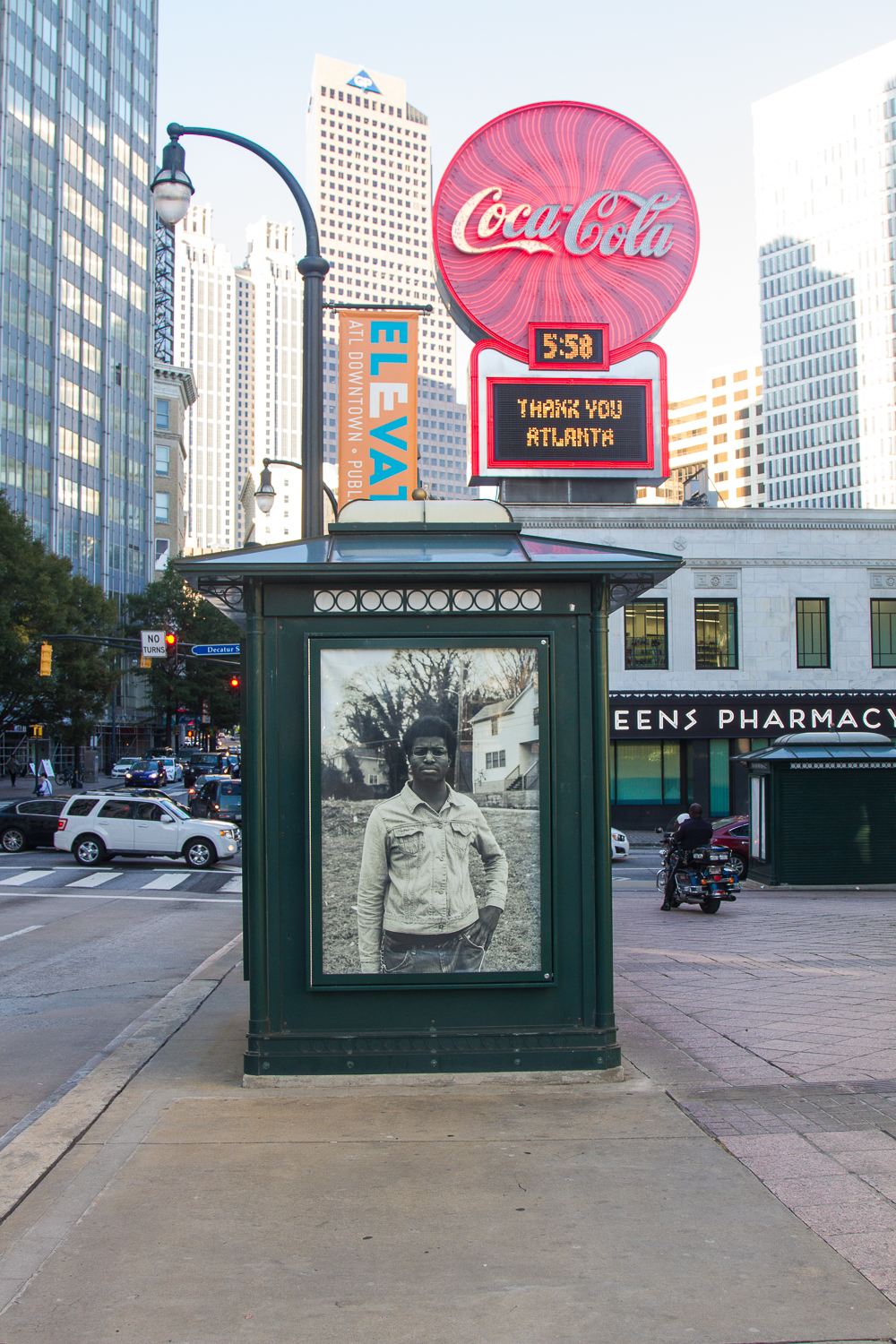 CR Smith
Smith aspires to be a photo historian teaching the history of photography while continuing to make art that addresses critically important issues. And they viewed RIT as the right environment to not only increase their awareness of photo history, but contribute to it.
"There's just something to be said about documenting present history and being able to talk about the past to have foresight of future histories," Smith said.
At the start of 2022, Smith made the 2022 Silver List presented by Silver Eye Center for Photography in Pittsburgh, Pa., in collaboration with The Black List and Carnegie Mellon University. All three institutions gathered suggestions from over 125 photography curators, scholars, publishers and critics. Each individual provided up to 10 names of artists whose work should be seen more widely, uses photography in a profound way and early in their career. 
As the year continues to unfold, Smith is excitedly looking forward to exhibiting their work in upcoming exhibitions in San Antonio and Houston, with Houston-based contemporary arts organization FotoFest.
To learn more about Smith and stay informed about the outstanding work they are creating, visit their website: www.crosesmith.com