July 26, 2019
by Hayley Foran
High school students prepare portfolios during annual RIT workshop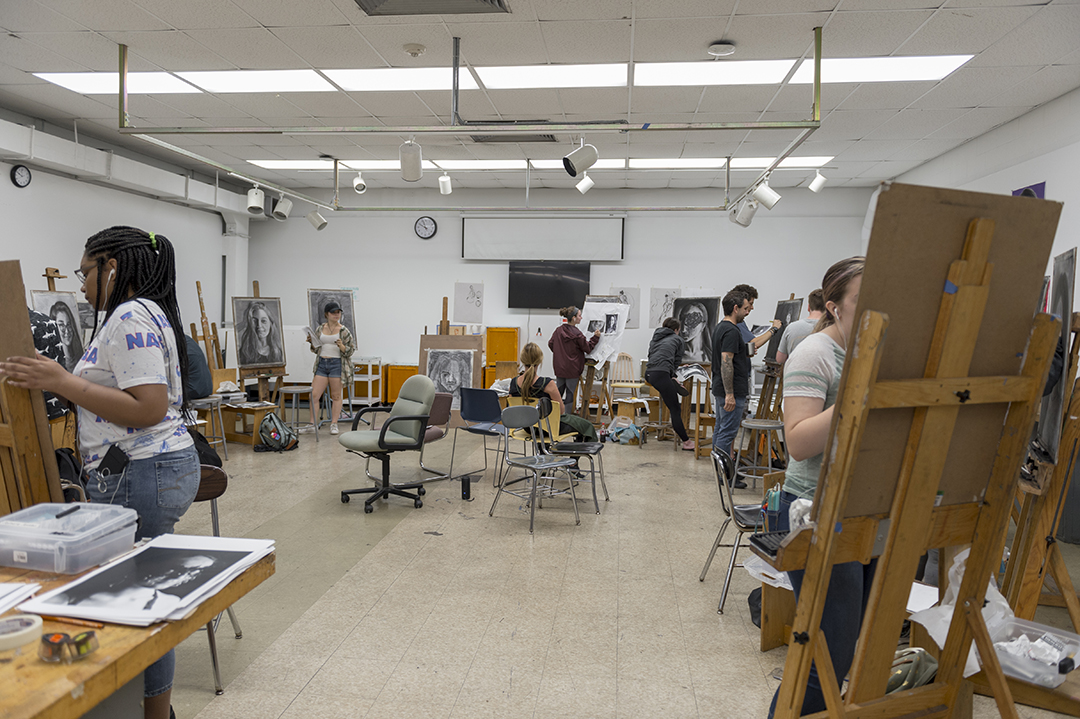 RIT Photo Services
High school students from near and far gathered at RIT to work in various studios for the School of Art's annual Pre-College Portfolio Preparation workshop. 
This year's course, held July 8-19, brought new excitement. For the first time in its 20-plus-year history, housing was available, affording out-of-town students the opportunity to stay in dorms while completing the two-week course. 
"It is almost essential to have this be an overnight camp," said RIT School of Art senior lecturer Amy McLaren, one of the workshop's instructors. "The kids are very engaged staying on campus full-time. Their heads are just in it and they all have really created some awesome bonds."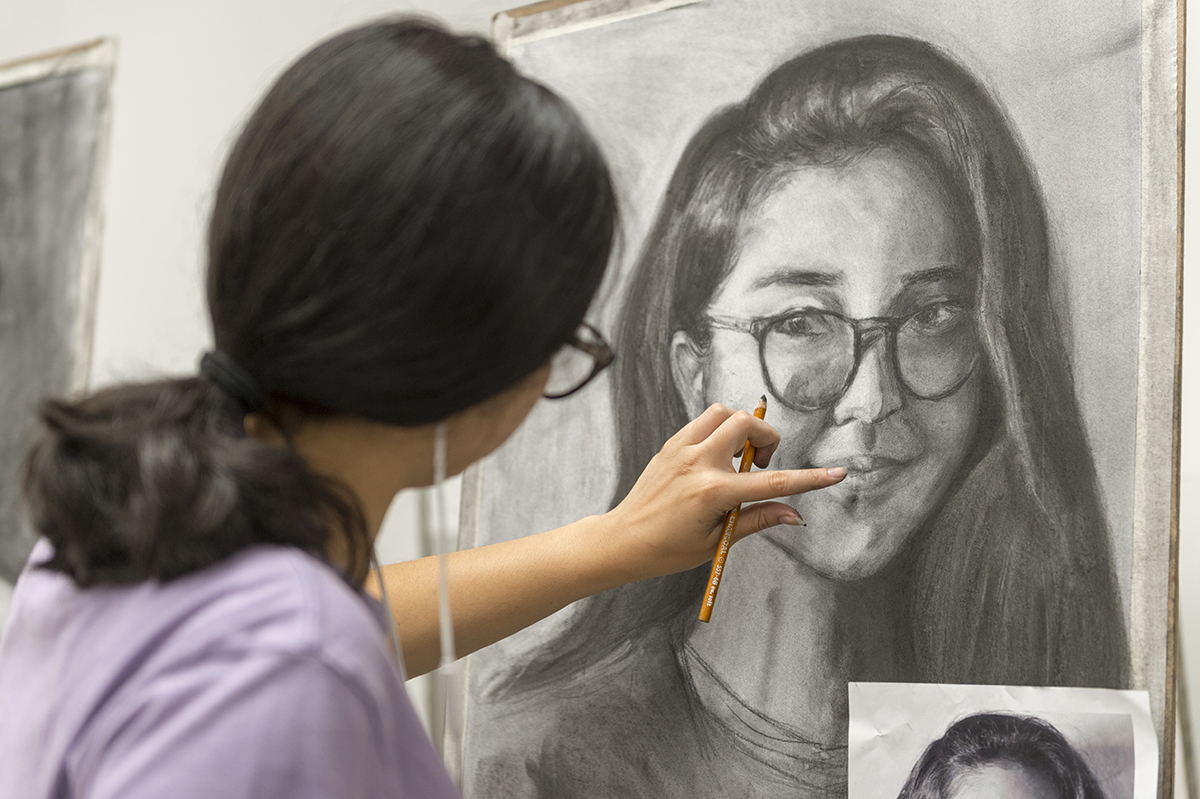 Pre-College Portfolio Prep takes place every summer, offering high school students an intensive experience in which they create various works for the college admission process under the guidance of School of Art faculty.
This year, participants worked on several projects that were chosen specifically to complement what college-level art programs look for in applying high school students. Assignments consisted of still lifes, figure and gesture drawing, self-portraits and printmaking.
"I know what we look for and a lot of art schools look for drawing from observation as well as creative exploration of those things, using those tools in their own way," said School of Art lecturer Denton Crawford, who has taught the course since 2014. "We want to see their own creations and drawing from observation. If we don't typically see it in our reviews, we give those opportunities to the kids for their portfolios — we're trying to give them a leg up so they have more choices."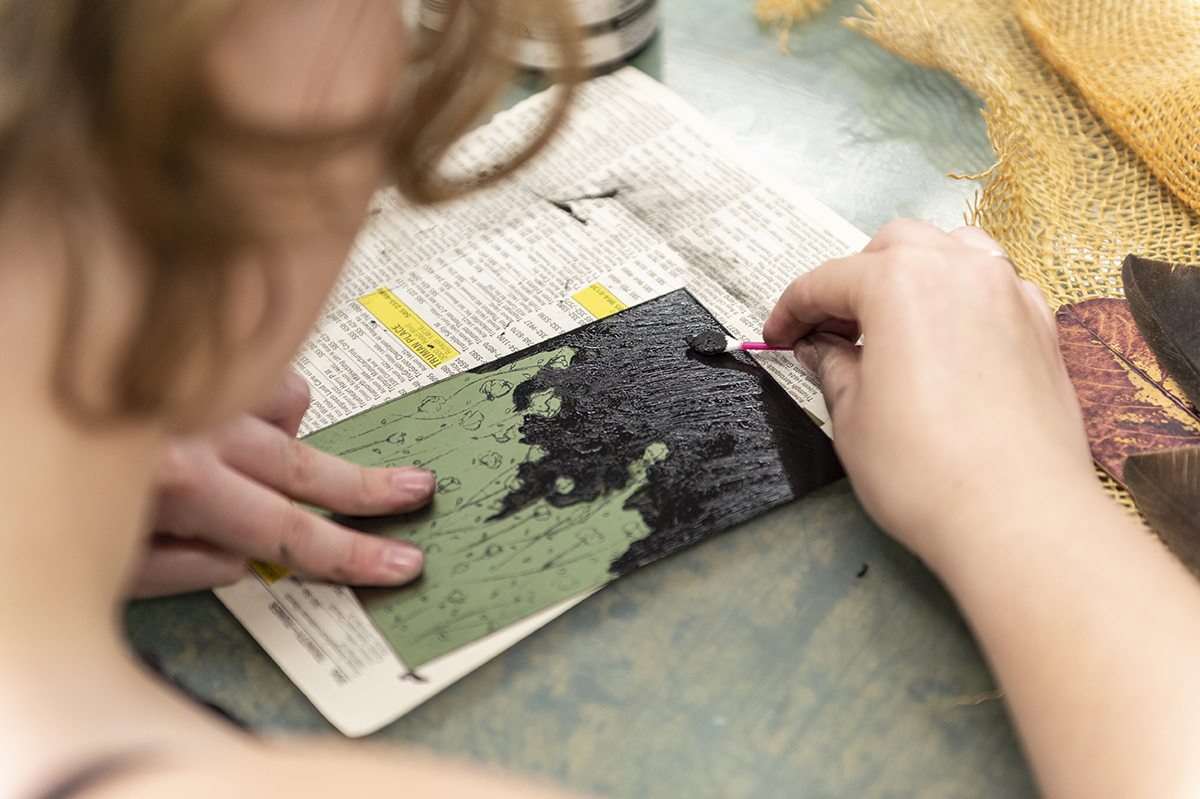 This year was the largest workshop to date, with 31 attendees and McLaren and Crawford each teaching a class of students themselves. 
"This program has been so great because now I can see what schools are looking for in a portfolio and the skills that you need to get into the program you want," said McKenzie Blake, a rising high school senior from Louis, Del. "I made really good friends with a lot of the students here and I hope we can stay friends after this because maybe I'll see them at RIT."
Below are more student reactions from this year's Pre-College Portfolio Prep workshop: 
Dylan Desmarias, rising senior from Ridgefield, Conn.
"I would tell anyone interested in art to take this course. I have had an awesome experience here. Not only does it get you pieces for your portfolio, but it's like a pre-college experience. It's been a sneak peek at the future and I'm excited to go to college because of it."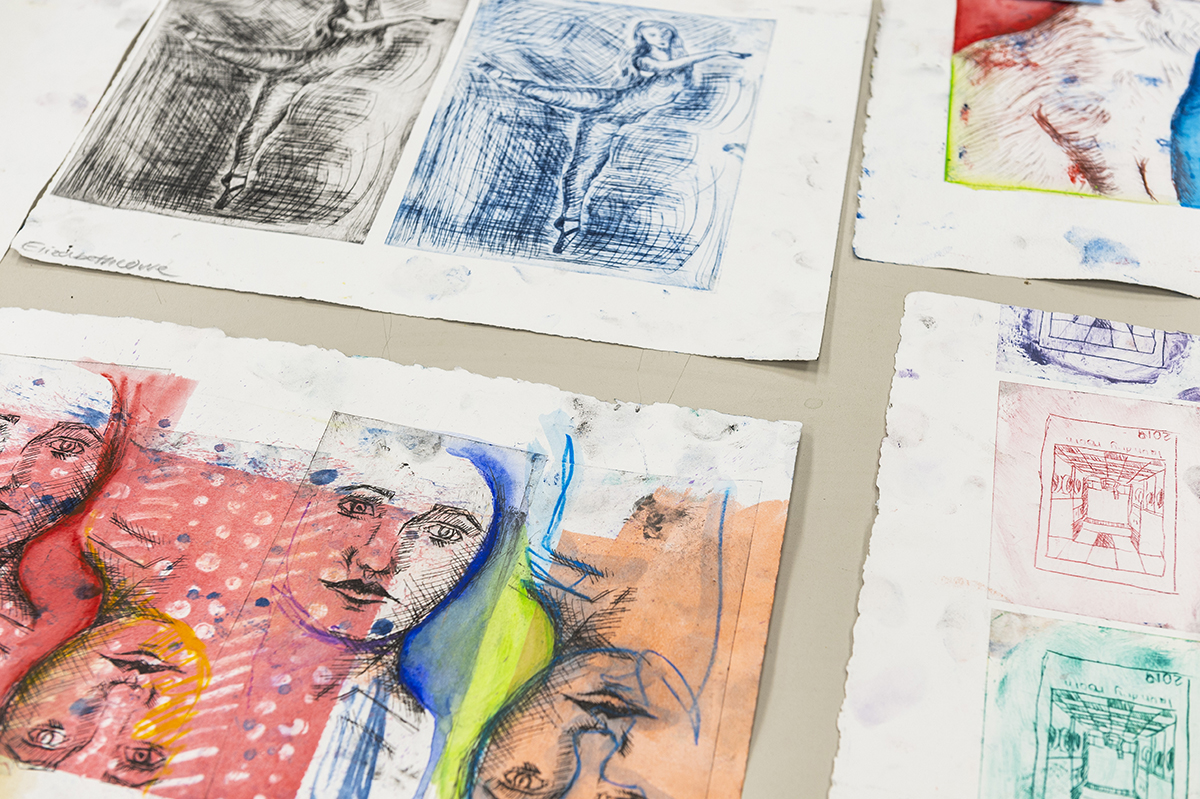 Juliet Hull, rising junior from Burnt Hills, N.Y.
"This program helps you figure out where your strengths and weaknesses are. It also gives you a head start on the projects that you're really going to want for your portfolio. It's less of a stress because you have a head start from some of the stuff you'll work on during the school year. Like the still life I'll probably want to do over, but it'll be so much easier now because I already have one under my belt." 
Elizabeth Lowe, rising senior from North Canton, Ohio
"Printmaking and figure drawing was something that I got to try for the very first time, which was really exciting. There are a lot of things that I've been able to experience and technical skills that I've learned here that are opening my eyes to bettering myself even more than I thought I could and getting me ready to handle college art."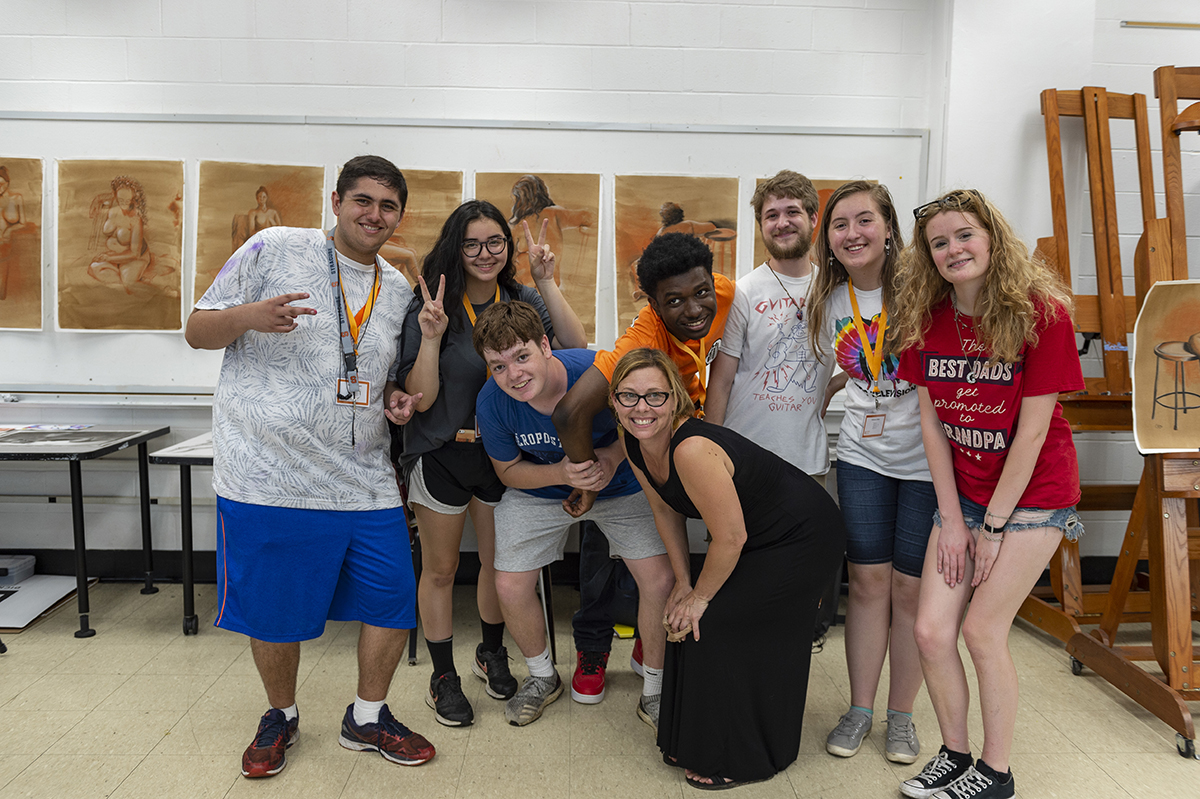 Jeremy Steinmark, rising senior from Queens, N.Y.
"I've found a lot of people at this workshop like the same things I do. Everyone is so talented and excited about the work and we've all made great friends. It's been so fun living in the dorms, playing games and eating meals together. I've found a place at RIT that makes me feel at home."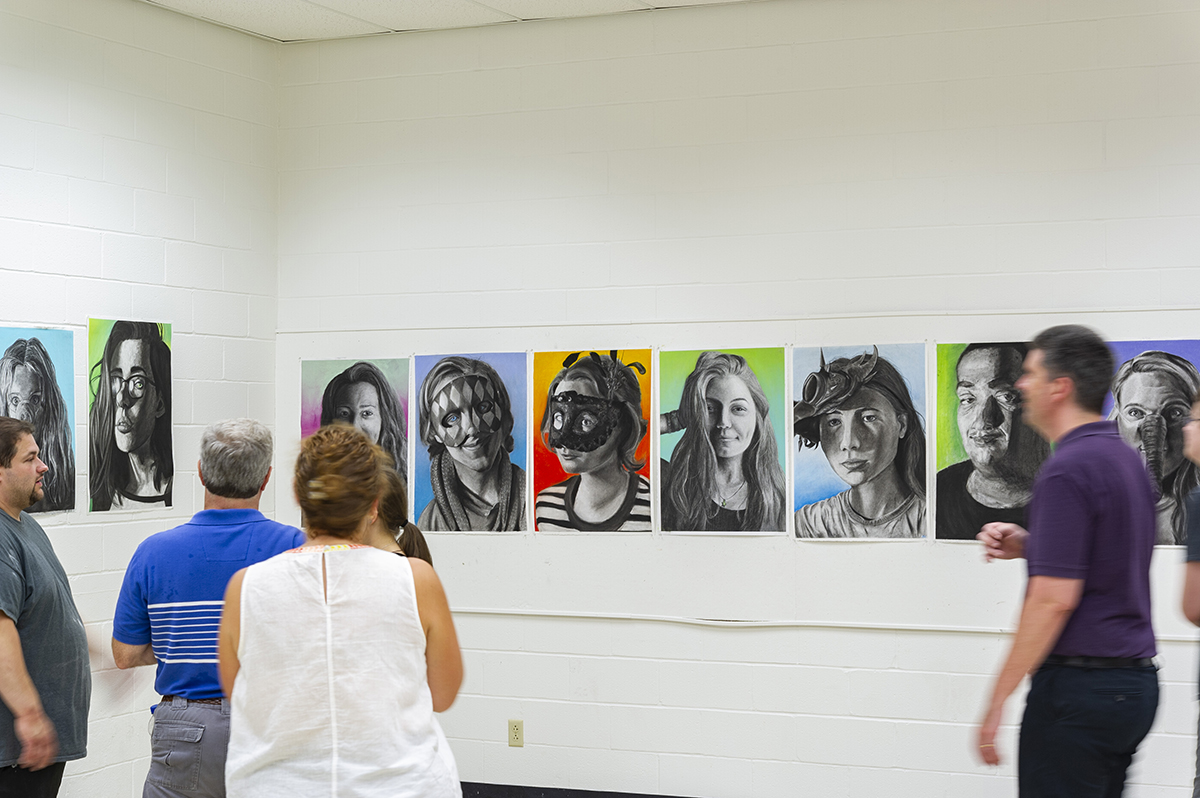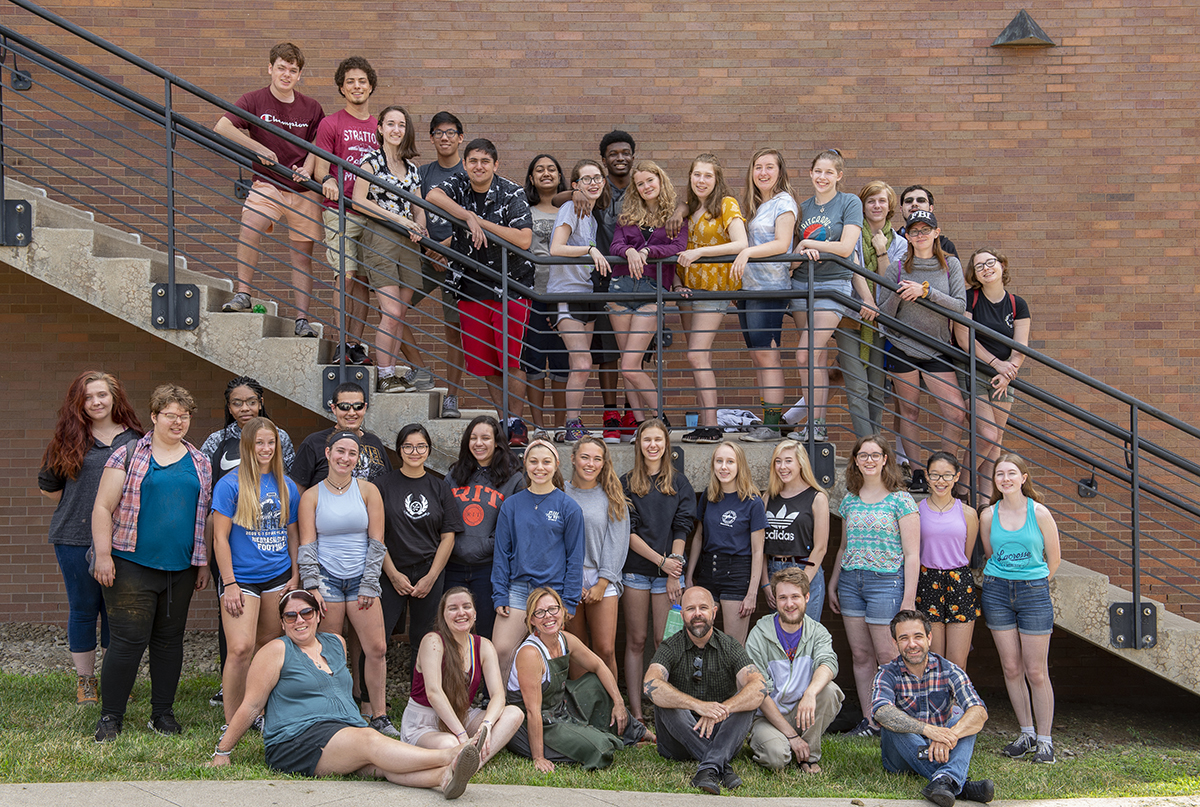 Topics