Hundreds attend RIT's National Portfolio Day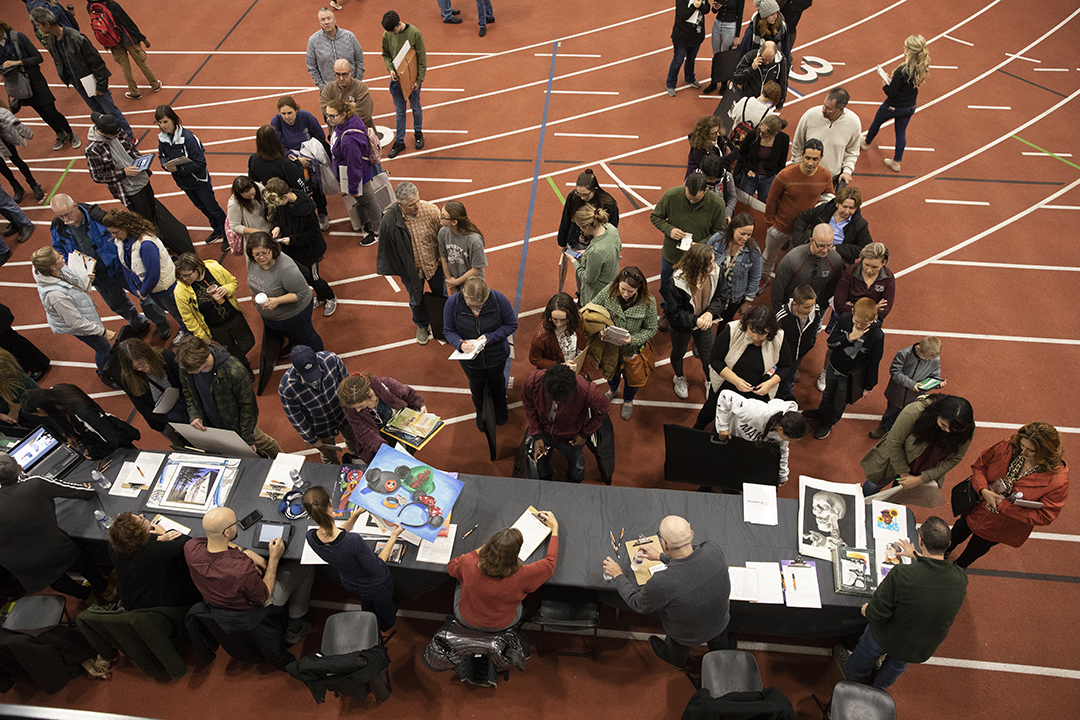 Several months after attending a two-week portfolio development workshop at RIT, Peighton Senges experienced the benefit of it. 
The Fairport High School senior had her artwork evaluated by RIT, School of Visual Arts, Pratt Institute and other leading institutions at a National Portfolio Day (NPD) event hosted by RIT on Nov. 3. Among the stunning pieces she showcased throughout the daylong NPD event were large-scale drawings produced during RIT School of Art's annual Pre-college Portfolio Preparation workshop. Senges said that experience in July 2019 bolstered her portfolio and got it ready for RIT's NPD. 
"It was a long day but it was so worth it," Senges said of the Nov. 3 event that took place in RIT's Gordon Field House. "It was really nice to be able to see different schools because every college has different things that they are looking for. So to get different perspectives was beneficial."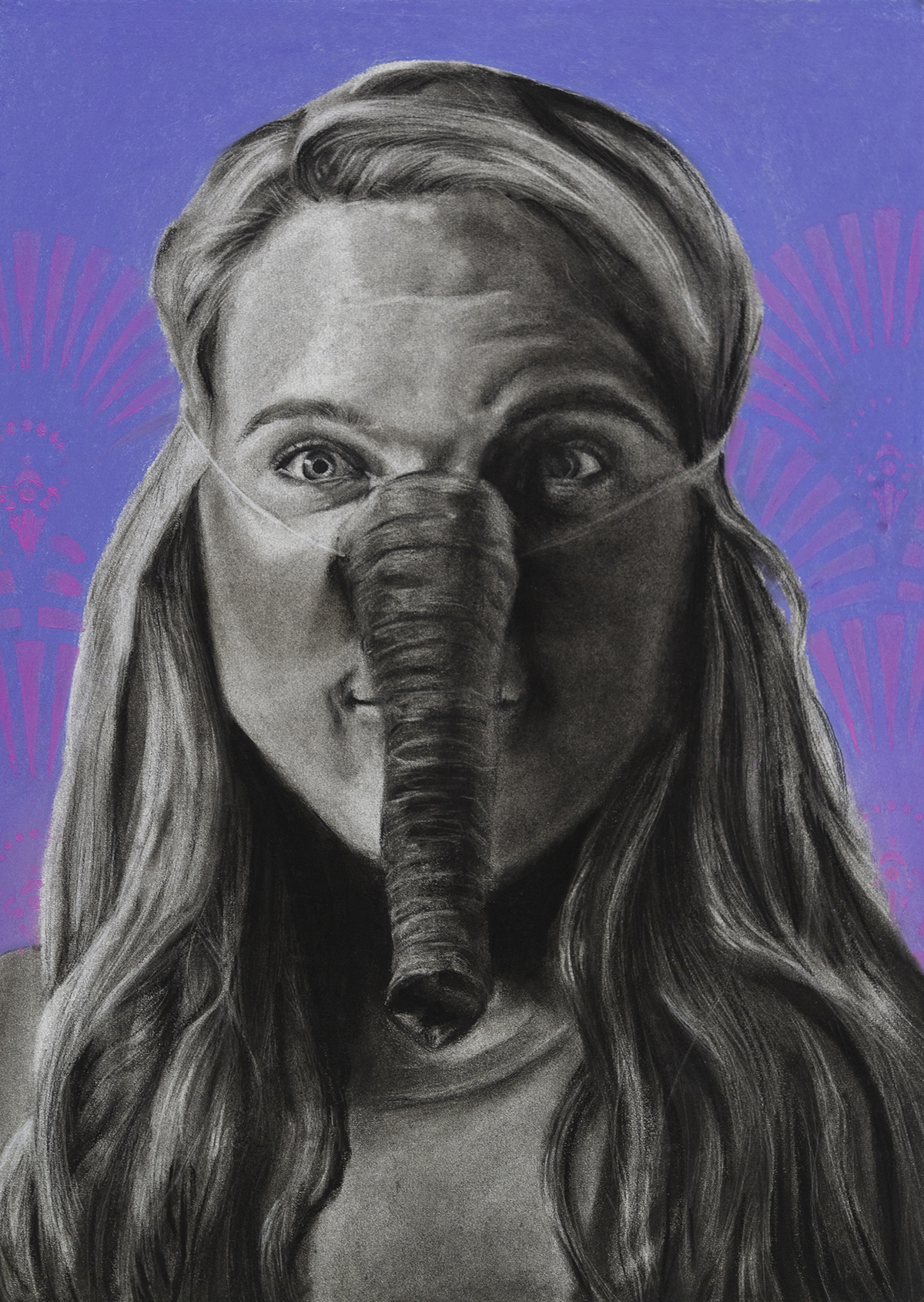 Senges was one of more than 200 high school and college transfer students from around the country who made their way to RIT's National Portfolio Day — one of 45 such events held around the globe this academic year in support of a critical step in the college admission process. 
At RIT's event, 21 faculty from RIT's College of Art and Design, as well as reps from 25-plus other top art and design colleges, reviewed prospective students' artwork and offered constructive feedback. It was an opportunity for students to meet one-on-one with colleges of their choice. They could ask questions about college admission and improving their work, gain a better understanding of what schools look for in a portfolio and even submit their portfolio as part of the application process. 
"My experience was great because I got to look at different career paths and majors at RIT that I didn't consider before," said Maison Lamanna, a senior at West Genesee High School. "The portfolio reviews were really helpful."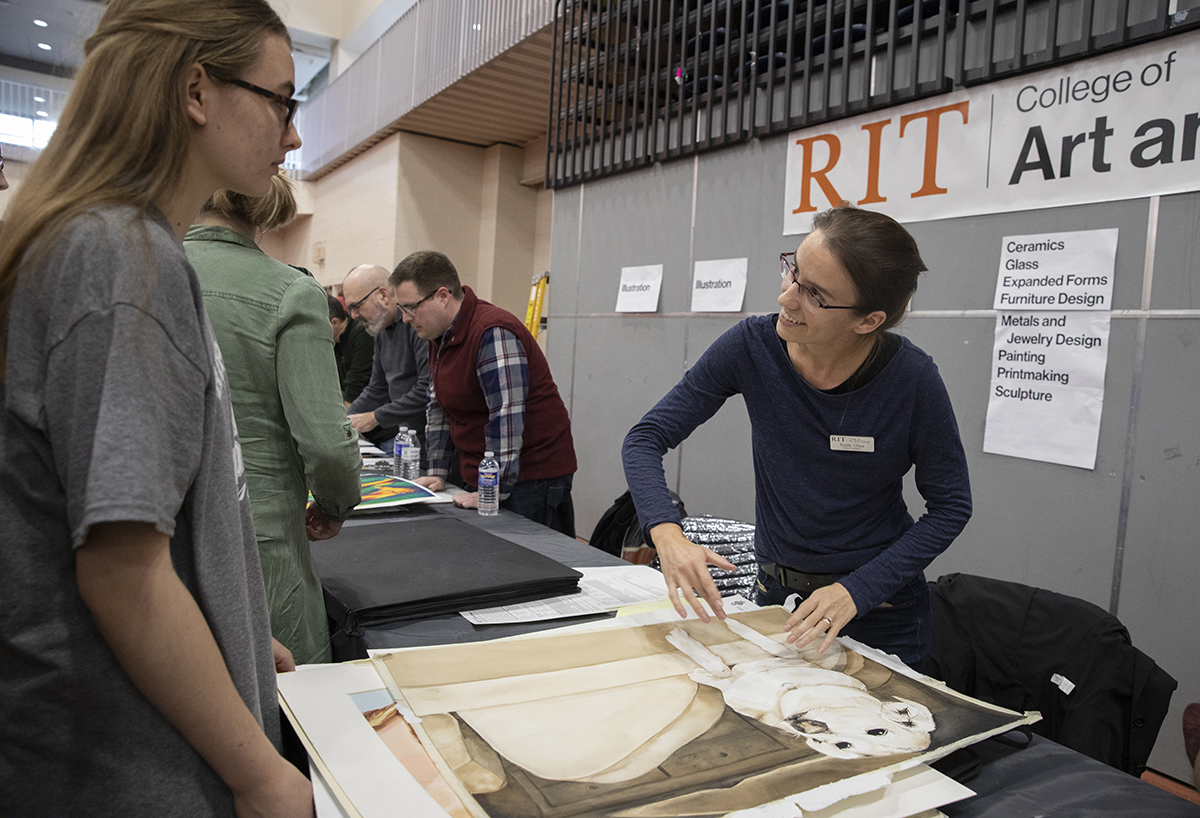 At NPD, Senges' portfolio was accepted by RIT as part of the visual portion of her application.
Senges said her figure drawing made during RIT's summer portfolio prep course caught the attention of reviewers at RIT's NPD. Other works created during the two-week, intensive workshop — like a sophisticated charcoal self-portrait — were also shown to college reps.
"It was really high quality," Senges said of the summer preparatory experience taught by RIT School of Art faculty. "I attended to build my skills and get a better portfolio. We pushed our limits and the faculty pushed you out of your comfort zone. Everything was to a different scale, different rendering, different material. It was stuff we hadn't done before."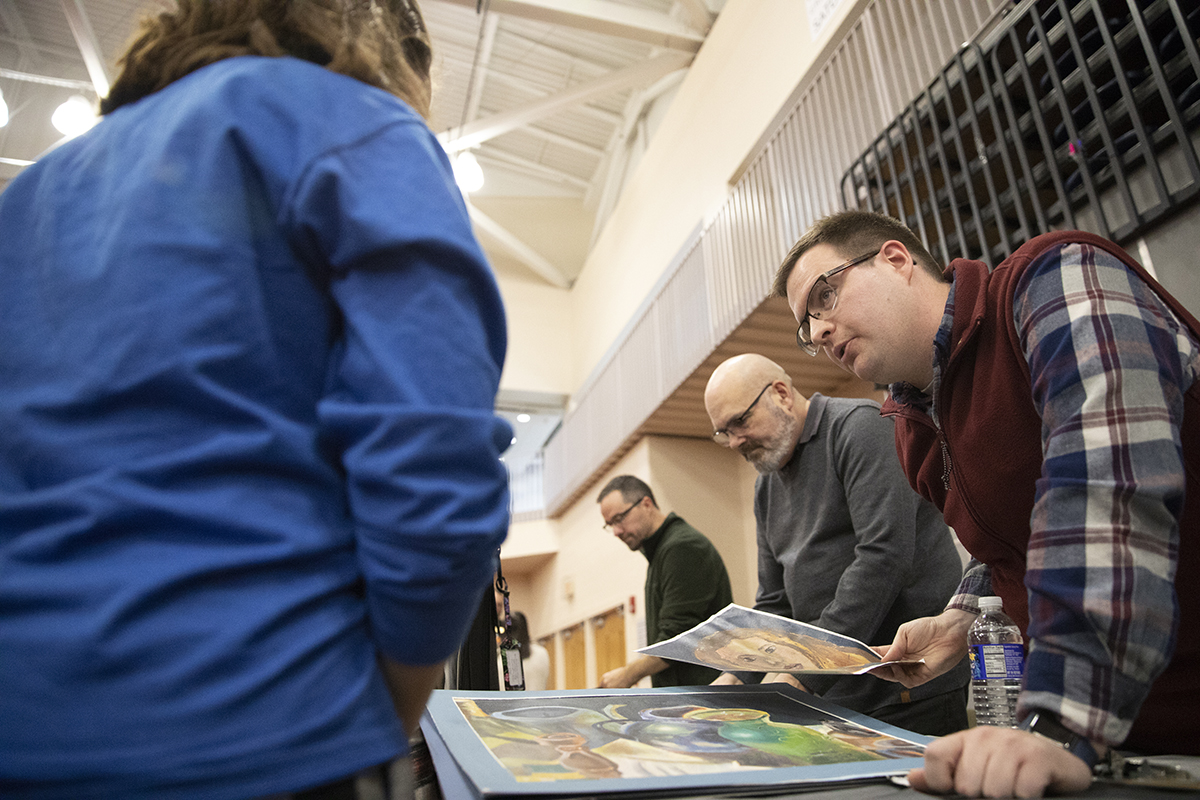 William Haining, graphic design teacher at West Genesee High School, brought 11 of his students and three from nearby Liverpool High School to RIT's National Portfolio Day on a bus chartered by the College of Art and Design. The group also participated in morning tours of the College of Art and Design that were offered before the portfolio reviews. 
"The students were blown away by how professional and unique RIT is," Haining said. 
"The schools were amazing," he added about the review portion of the day. "They were all so great at helping students find what they were missing in their portfolios and pointing out what was really good and what they should continue doing. It's rare that you can have this many amazing schools in one place at one time. It gave students confidence, taking their work outside the bubble of high school and having colleges say, 'Wow, this is great. You're doing a great job.'"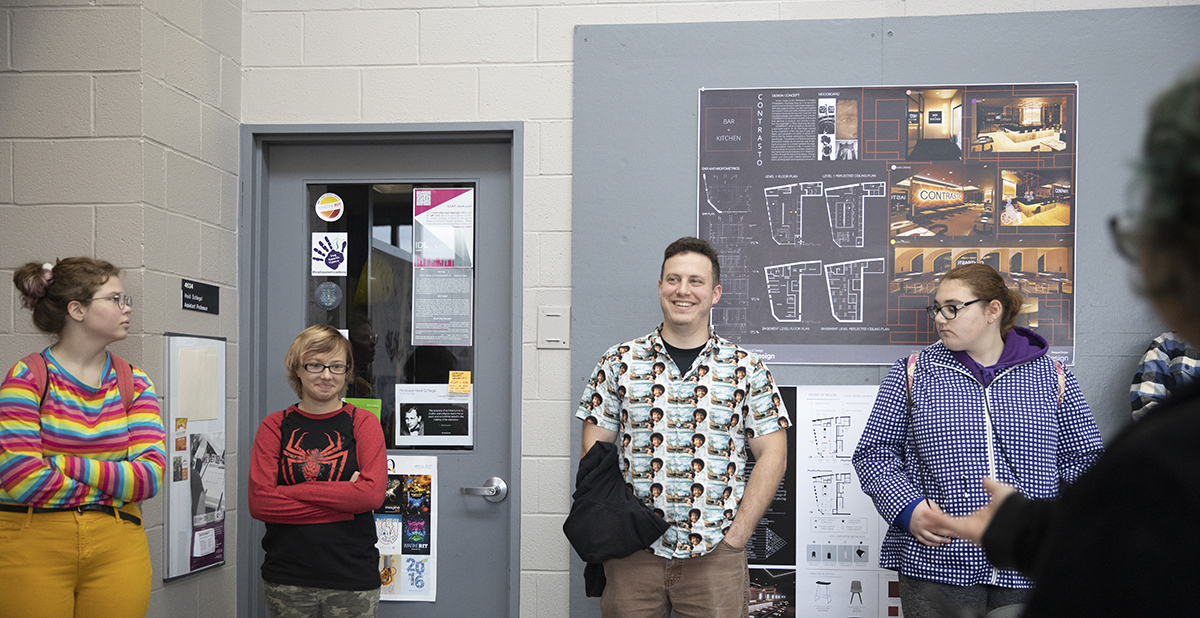 Marissa Tirone, senior lecturer in the School of Design, was one of RIT's 21 faculty reviewers. She said she finds the face-to-face interaction important because it offers the chance to ask students questions about their work and process.
"The portfolios I saw were fantastic," Tirone said. "It was anything from ceramics to logo design, product design ideas, technical drawings, figure drawing and drawings from direct observation — a huge range of work. They were all really good and well-rounded. The students are producing work at a high level."
National Portfolio Day events are held annually around the world to help further the development of young artists. As a National Portfolio Day Association member, acclaimed faculty from RIT's College of Art and Design travel to U.S. cities every September through January for NPD events. RIT hosts its own NPD every two years, with the next one slated for 2021.