Making connections in Los Angeles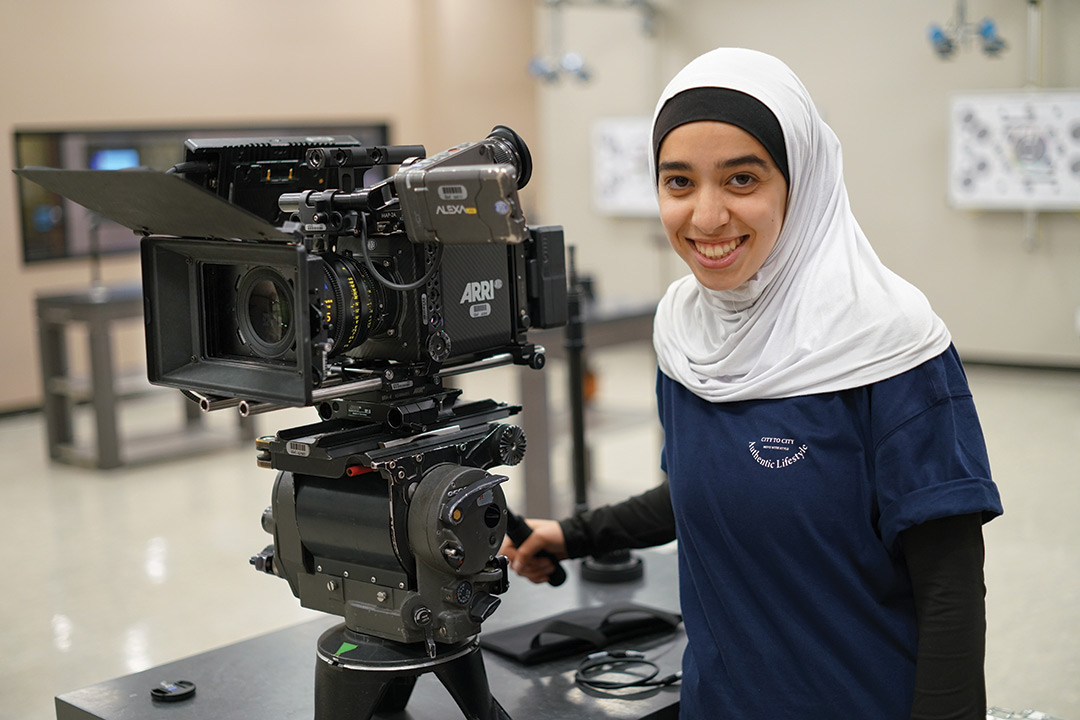 When Sarah Mehani landed in Los Angeles in August 2022, her goal was to get more experience and connect with other aspiring filmmakers. She achieved that and more during her time as a rentals intern at AbelCine.
AbelCine is an audio-visual store that offers a wide range of equipment for media industry professionals to rent or purchase. While there, Mehani learned more about the technical components involved in high-quality videography. Her primary duties were checking in and pulling equipment for clients and doing quality checks to ensure nothing was malfunctioning.
In addition to expanding her technical knowledge, the internship also helped Mehani increase her industry connections.
"One of my coworkers was able to get me a copy of the American Cinematographer Manual from one of his old friends, which meant a lot to me because they're not cheap and there are limited copies," said Mehani. "That coworker also suggested that I attend an American Cinematographer open house that I hadn't known about, and it was the most influential and important networking event I've attended since being in LA. I thought that was a kind gesture and it really made my day."
The third-year film and animation: production option student from Buffalo, N.Y., secured her internship through the School of Film and Animation's Study Away: LA program.
Students in the program spent their fall semester learning from industry professionals in LA through internship experience and two new courses tailored specifically for the program.
Mehani is eager to continue to engage with the filmmaking community and hopes to return to LA, or to work in New York City, once she graduates.
"Working at AbelCine has helped me learn how to connect with others," Mehani said. "The amount of information I learned while I was there, and all of the hands-on experience, can't be compared to anything else. Between what I'm learning and the people I'm meeting, it's priceless."
This story is part of the 2023 President's Annual Report. Read more stories from the report.
Topics