Metals alumnus featured in acclaimed Craft Prize exhibition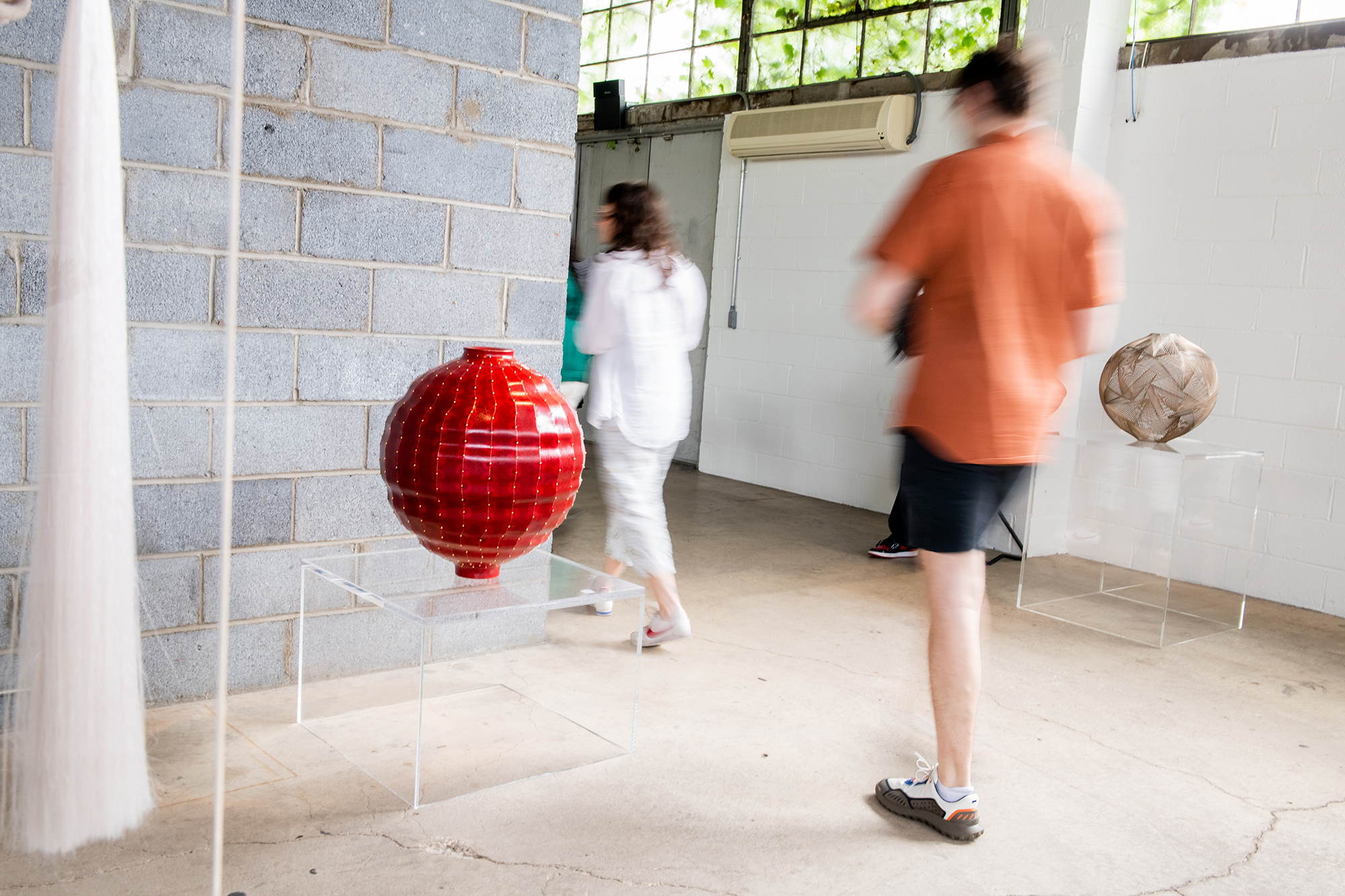 Metal artist Jaiik Lee '11 MFA (metals and jewelry design) hits an inflection point every few years that prompts a stylistic change in his work. 
One such moment came in 2019 when Lee launched his "Transition" series, a set of metal objects originally inspired by ceramic moon jars famous in his native South Korea. Works in the series have evolved into various forms since then. 
A piece of Lee's, "Transition VII" was accepted into the LOEWE FOUNDATION Craft Prize exhibition, an acclaimed international award for contemporary craft that was on view May 17-June 18 at the Noguchi Museum in Queens. Lee was among the Craft Prize's 30 shortlisted artists from all over the globe chosen by an expert panel out of thousands of submissions reviewed for their technical accomplishment, innovation and artistic vision.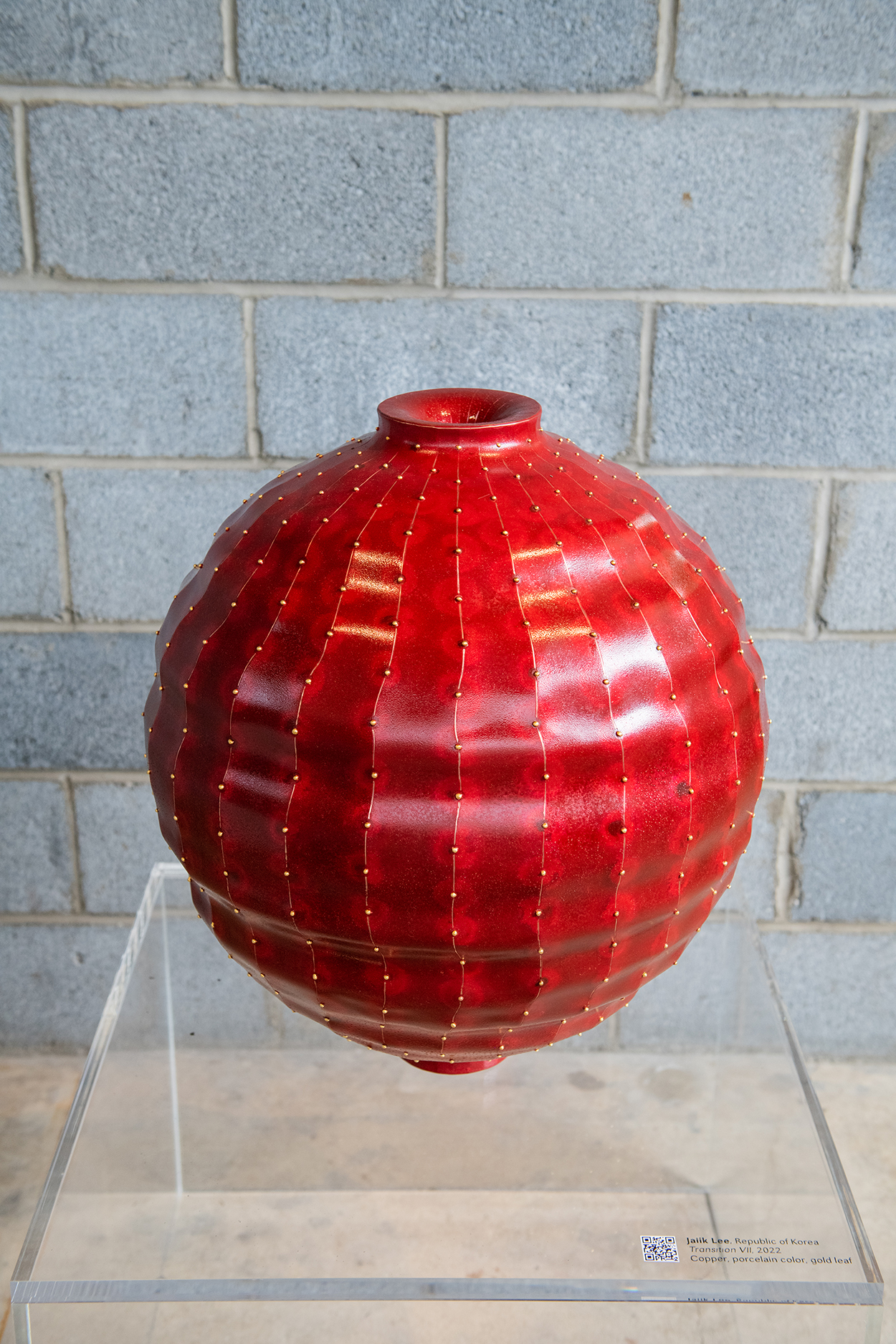 Elizabeth Lamark
Lee said this was his fifth time applying for the Craft Prize.
"I have thought that my work is consistent with the motto of 'art based on craft' that the LOEWE FOUNDATION values, and for that reason, I have been applying to become a finalist for many years," Lee said. "Being selected as a finalist this year is a personal indescribable joy and honor."
"Transition VII," created by Lee for his Craft Prize proposal in 2022, is a copper, voluminous, round vessel based on a traditional Korean moon jar. Like much of his work, Lee updated the classic ceramic jar by transposing it to metalwork. He spot-welded sheets of porcelain-coated copper plates that formed a rich red color complemented by strips of gold leaf.
"The moon jar is one of Korea's representative artistic forms, and although I have never studied ceramics, it is a familiar object that I have seen since childhood," said Lee, based in Seoul, South Korea. "I wanted to reinterpret such familiar things in my own technical way and theme."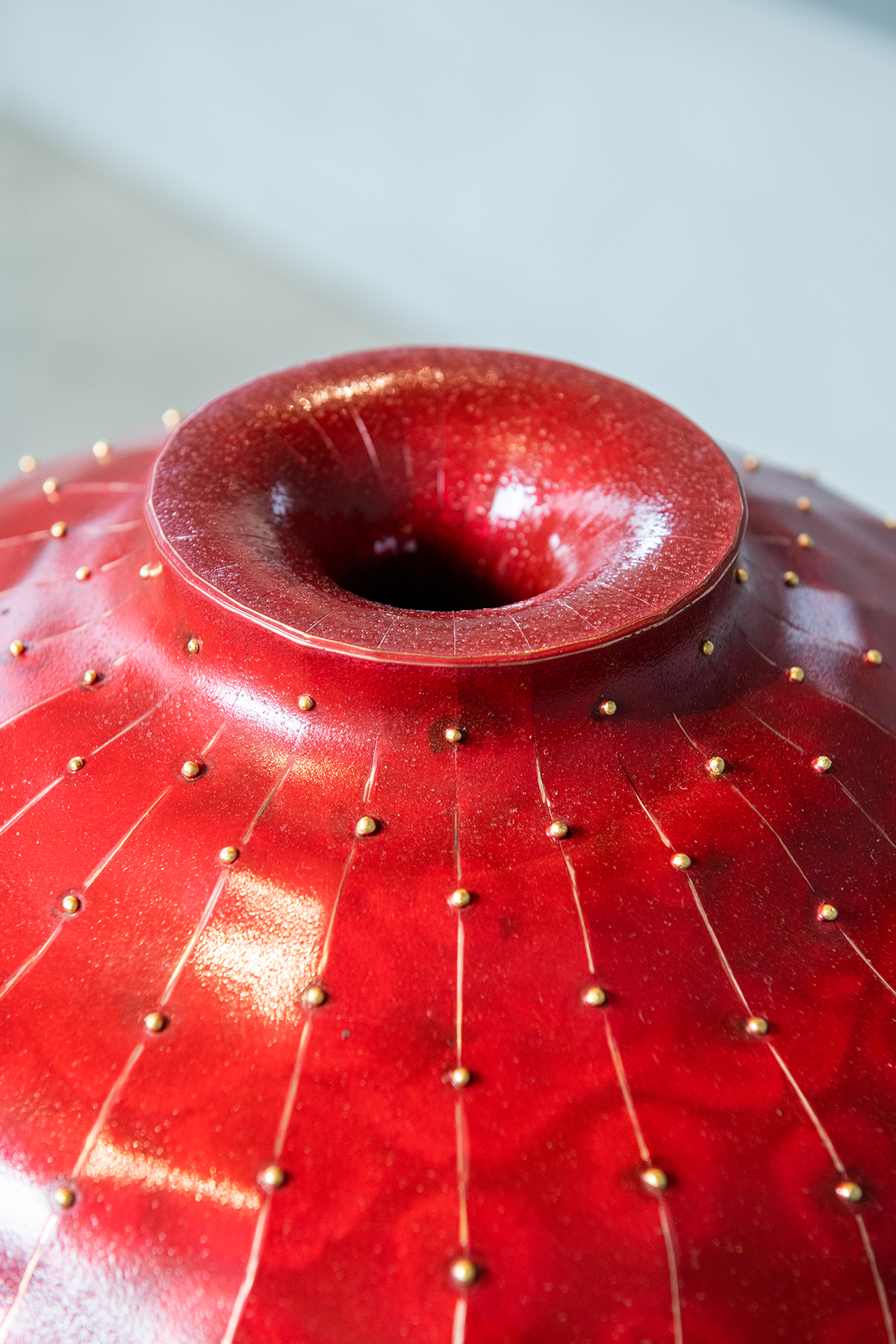 Elizabeth Lamark
Lee said his Transition series was conceived during "a time of great change" for him. He set out to reflect that personal variation through the making of conceptual objects using metal craft techniques. 
"The gently rugged surface of the moon jar resembles the epidermis of a living creature emerging from an egg or shedding its skin," Lee said. "This coincides with the goal of my work, the evolution and transformation of life, striving for survival and progress. For that reason, I started to use it as a morphological motif in my work."
After starting Transition in 2019, Lee was accepted into South Korea's prestigious Cheongju Craft Biennale exhibition, motivating him to continue his vessel-making series. 
Lee is the recipient of a host of other honors and has been featured in a number of solo and group exhibitions around the world during his 20-plus year career as a metal artist. Earlier this year, his work was added to the Victoria and Albert Museum collection in London.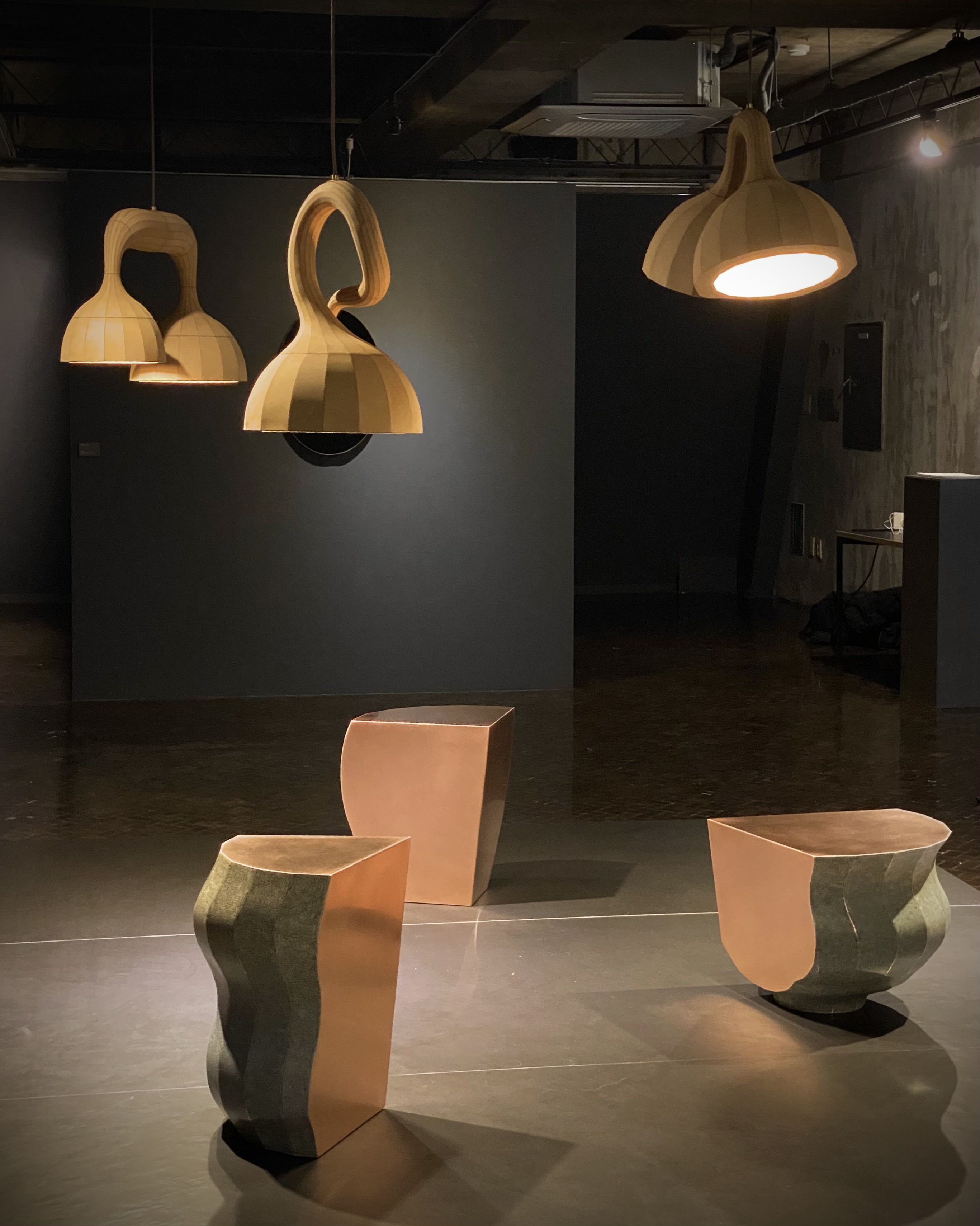 Jaiik Lee
"It's nice to receive awards or have my work collected in a museum, but I think it's meaningful to curate and create an exhibition myself," Lee said. "As an artist, it is my calling to produce and present works, but I like to set up a theme and create conceptual exhibitions myself. I think that experience has been a great help in growing as an artist and interacting with other artists."
Beyond Transition, Lee's other works include his art jewelry series "Lifeform" and "Space," which encompasses the art furniture and lighting portion of his comprehensive practice.
When pursuing his MFA degree at RIT, there was an adjustment period for Lee after being born and raised in Seoul. He credits Professor Juan Carlos Caballero-Perez and now-retired professor Leonard Urso with easing his transition and helping to develop the "free mind" he sought as an artist. 
"The way I adapt to such an environment has become the subject of my work," Lee said. "I'm making works about the evolution and mutation of living things, and in the end, they reflect my own image."
Topics