Photography professor hits Broadway with work on 'Oklahoma!'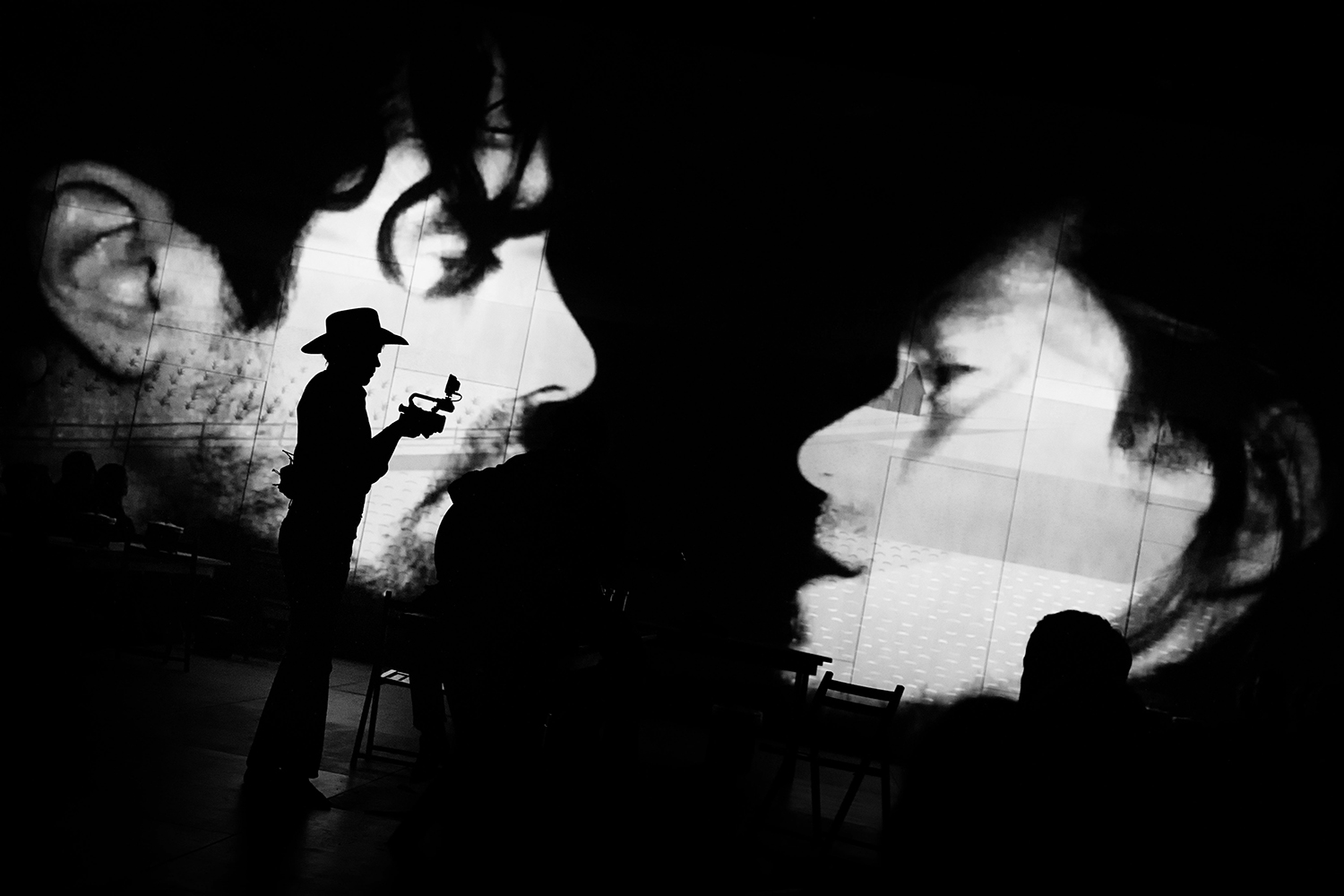 It's a thrilling feeling for Josh Thorson, assistant professor in RIT's School of Photographic Arts and Sciences. For the last couple months, tens of thousands have feasted their eyes on his art, with more to come.
That's what happens when you create awe-inspiring projection designs that contribute to the success of a hot new Broadway musical. Thorson's video work is featured in prominent scenes in "Oklahoma!" — director Daniel Fish's interpretation of Rodgers and Hammerstein's classic 1943 play at the 650-seat Circle in the Square Theatre in New York City. 
The production debuted on Broadway in April and is scheduled to run through mid-January. With eight shows a week, it adds up to remarkable exposure for the show, and by extension, Thorson's projections. 
"Sometimes you make something you're happy that 50 people saw at a screening or something," Thorson said. "This is a different level. In terms of an audience for my work, that is the biggest audience that I could ever think of."
The edgy revival of "Oklahoma!" has quickly become a critically acclaimed hit. The production was nominated for eight Tony Awards and TIME magazine named the show's run at St. Ann's Warehouse in Brooklyn last year No. 1 on its list of best plays and musicals of 2018.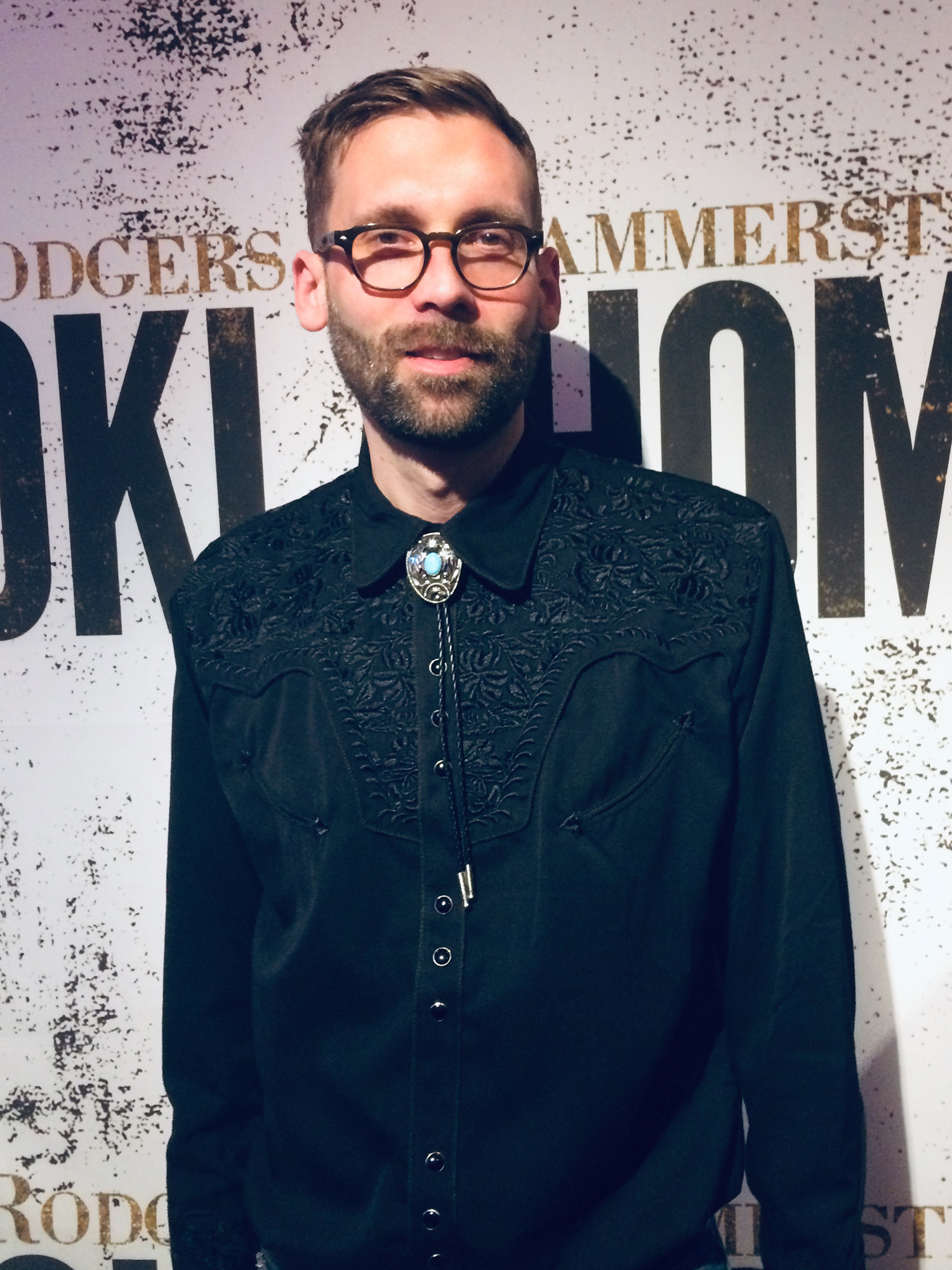 Thorson's work in the show has been nominated for a Drama Desk Award in Outstanding Projection Design. The Drama Desk is an organization of writers, editors, publishers and broadcasters that honors the best of New York City theater. Additionally, he and the rest of the design team received a Special Citation at this year's Obie Awards for the production at St. Ann's Warehouse.
Thorson may be new to Broadway, but he isn't a fresh face to theater as a whole. He's been doing theatrical projection design since 2008, when he worked with Fish, the director of "Oklahoma!", on an off-Broadway production of Charles Mee's "Paradise Park."
"The Drama Desk nomination is such an honor," Thorson said. "My name is up there with some of these people who do this Broadway stuff all the time. It's cool.
"I've been doing theater for over 10 years and to end up on Broadway and get a Drama Desk nomination, it just feels like it's a nice culmination," Thorson added.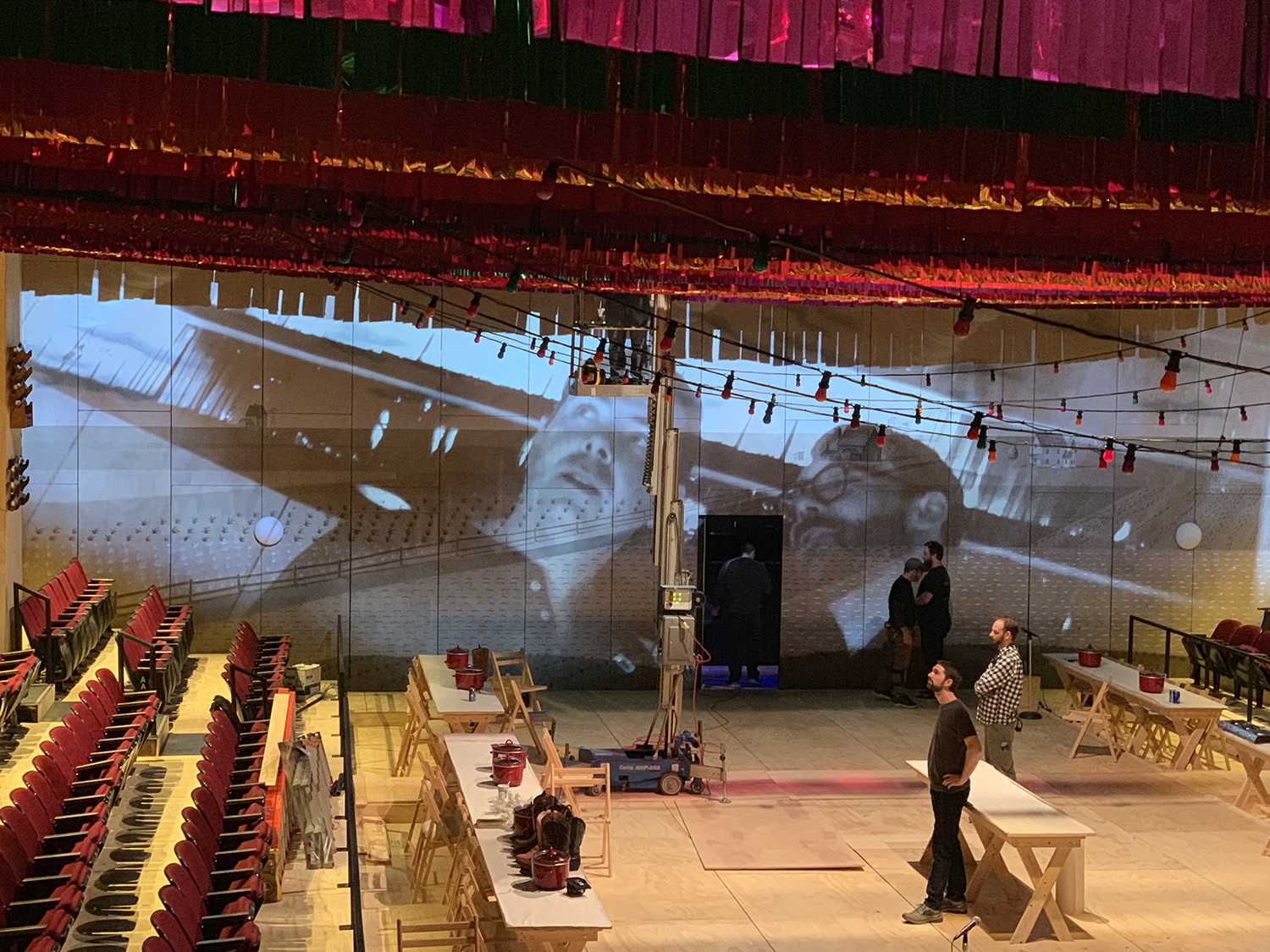 Thorson and Fish stayed in touch after meeting in 2008 and collaborated from time to time, including for the 2015 production of "Oklahoma!" at Bard College's SummerScape festival in Annandale-on-Hudson, N.Y. That production also experienced sellout shows, ultimately propelling it to New York City. 
"Daniel and I appreciate each other, but one thing I really appreciate about working with him is that he understands that I don't do scenery with projections, that I'm only interested in really drilling into the scene with him and the actors and doing something conceptually integral to the production," Thorson said.
Thorson has been going non-stop since pre-production for the St. Ann's stint began in March 2018.
"It was a lot," he said. "I was coming up to teach and then flying back down (to New York City) to work on the show. I didn't have a single break. This whole year was consumed by the musical." 
Thorson's primary work in "Oklahoma!" on Broadway can be found in the "smokehouse" and "dream ballet" scenes.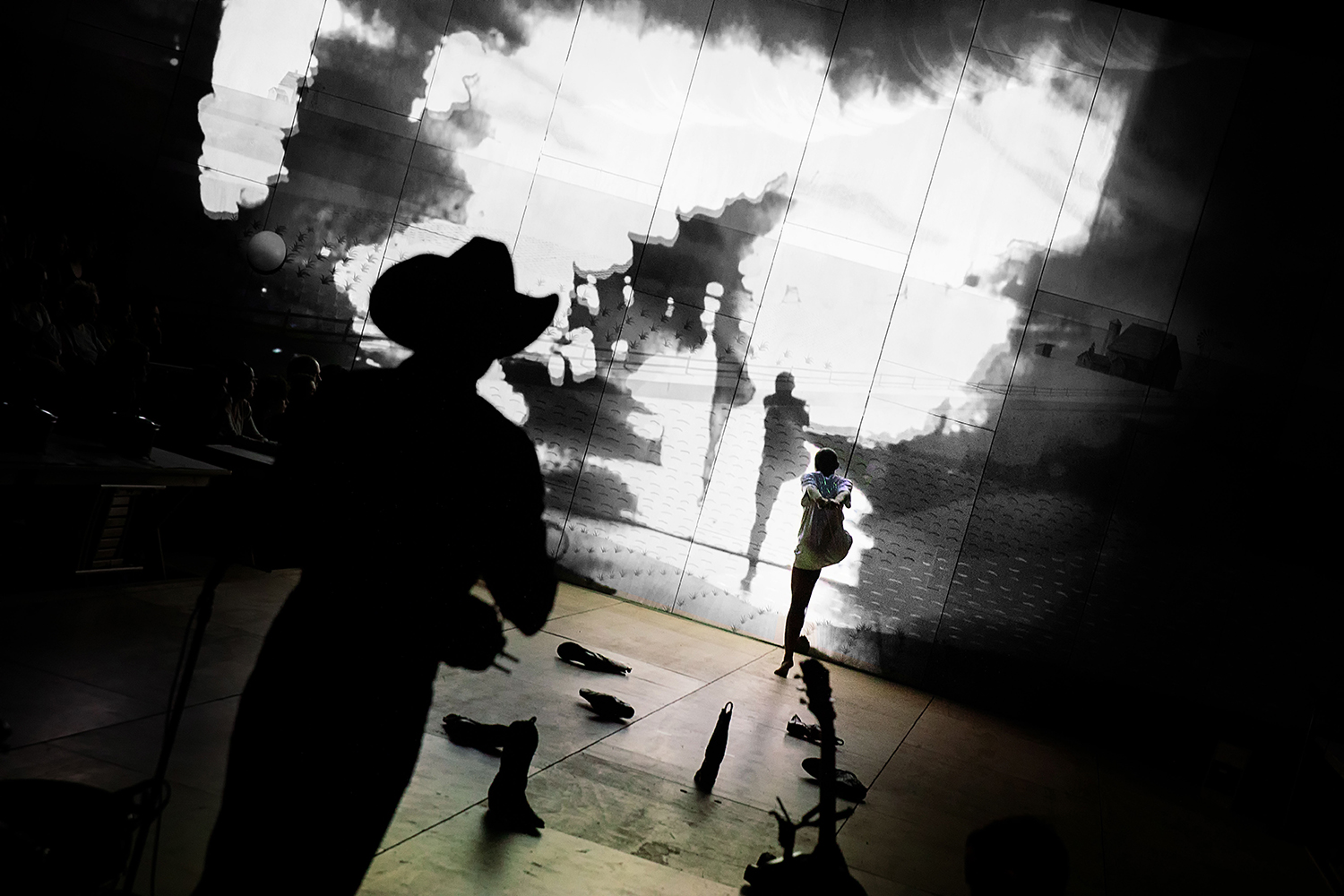 In the former, the first portion of the scene is a complete blackout, before a wireless infrared camera focuses on the two male protagonists, Curly and Jud, who are competing for the same girl, Laurey. The camera captures different close-up views of the characters that project onto a 55-foot-wide wall during the song, "Poor Jud is Daid," and ends with a shot of the both of them. Thorson said the use of video in the scene creates an immediate emotional connection to the complicated Jud. 
"There are a couple different moves in there but it's basically this simple choreography to get you into the space of these two actors," Thorson said. 
The dream ballet scene is similar, according to Thorson, using video to bring the audience closer to the "dream Laurey" dancer. Thorson employed live special effects to make a smoky effect that "amplifies the dream-like space," he said. 
Thorson is teaching a course in the fall called Moving Image and Contemporary Practices. He said he plans to bring some of his projection techniques and ideas into the classroom, though in more of a contemporary art context than a theatrical one. 
"We'll be able to do some pretty cool stuff," Thorson said. "Two years ago, I worked with students and (faculty) Nigel Maister at the University of Rochester on their international theatre program's production of 'In the Matter of J. Robert Oppenheimer.' I hope to look at ways to do more of this in the future, or even work collaboratively with RIT students if interesting opportunities arise."
Topics