RIT welcomes prospective students for National Portfolio Day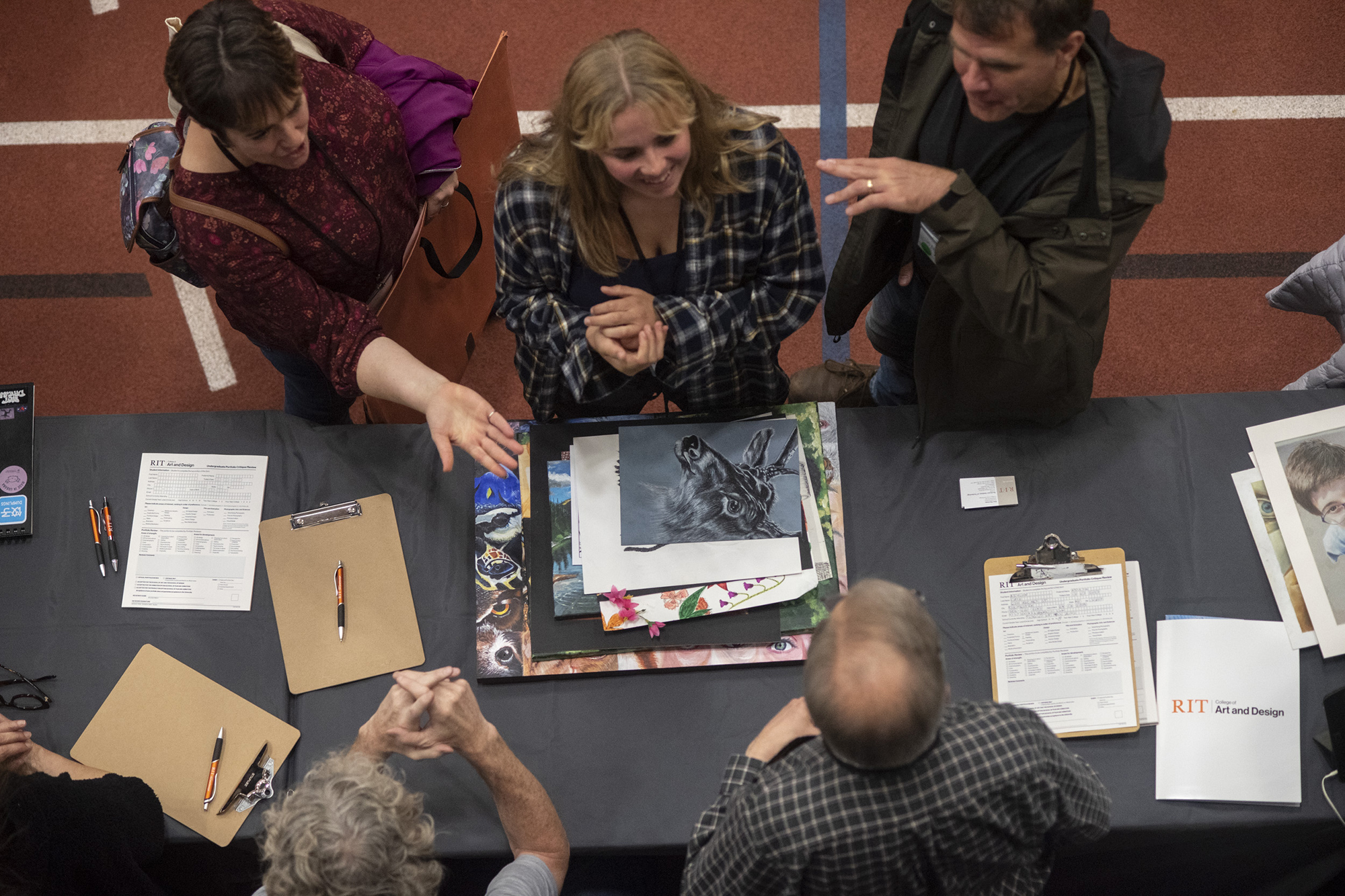 Young artists from around the region filed into RIT's Gordon Field House and Activities Center Sunday, marking the College of Art and Design's return to hosting one of its seminal recruiting events. 
RIT welcomed 170 prospective students and their families for a National Portfolio Day (NPD) Sunday, Oct. 2, as representatives from the College of Art and Design and 25 other top art schools reviewed their portfolios and offered constructive feedback. It was among more than 35 NPD events being offered this fall to help students prepare their artwork for college admission. 
Students had a chance to meet one-on-one with colleges of their choice, including with one or more of the 21 RIT faculty on hand. They were able to ask questions about college admission and improving their work, gain a better understanding of what schools look for in a portfolio and even submit their portfolio as part of the application process. 
Students from as far away as Ohio, New Jersey, Pennsylvania, and Massachusetts attended the event.
"It gives students the opportunity to get a feel for schools without having to travel there," said Elissa DeChick, an art teacher at Fairport High School who accompanied her daughter at the event. "It's another set of eyes other than their high school teachers to provide feedback on their portfolios for growth."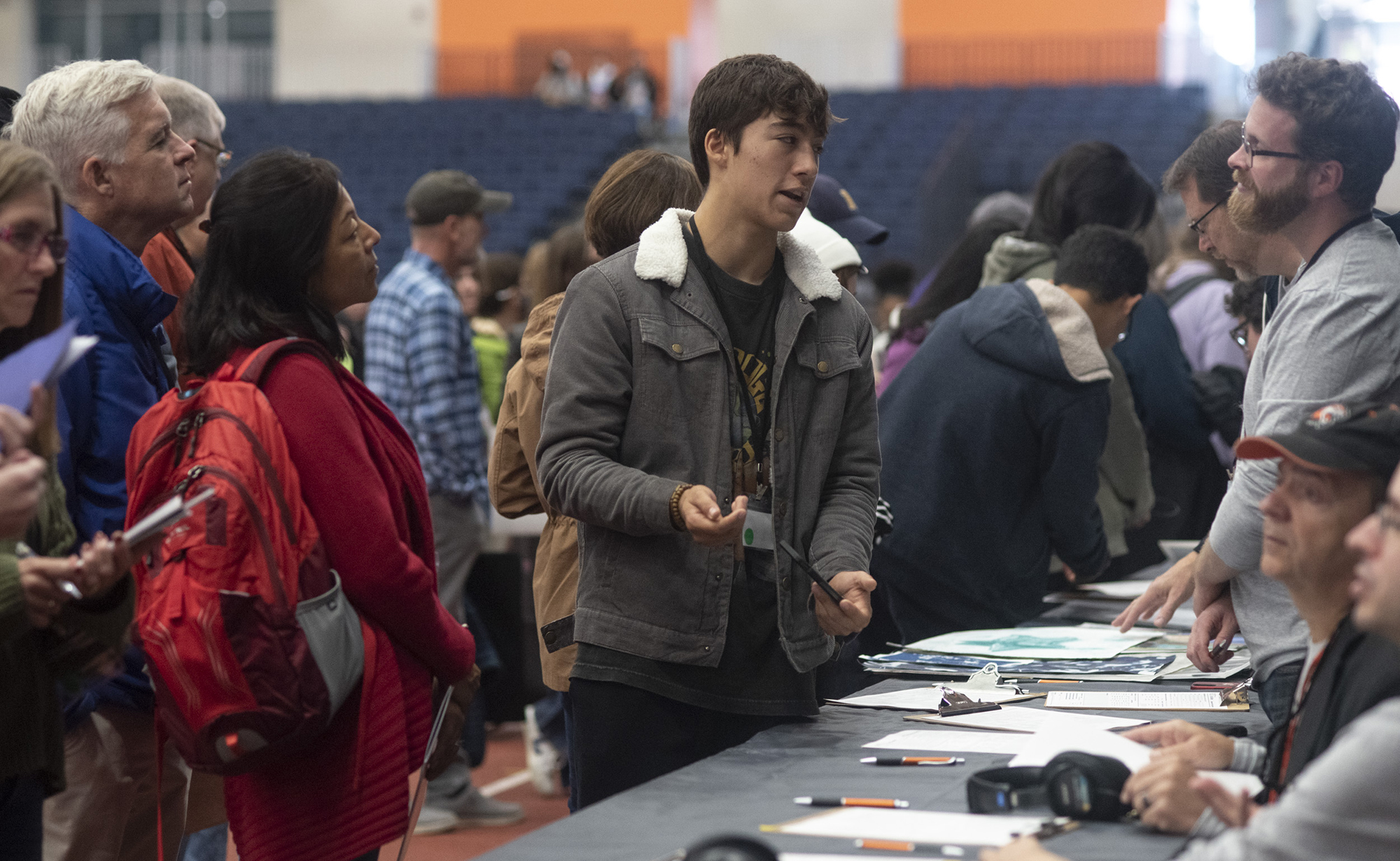 Daniel Sarch '23
RIT hosted for the first time since 2019 after historically holding its own NPD on a biennial basis. NPD was exclusively online in 2020 due to the pandemic before shifting to a hybrid format in 2021, when a majority of the events continued virtually.
Catherine G., a senior from Union Springs High School, met with College of Art and Design faculty. Her portfolio was accepted as part of the supplemental portion of RIT's application.
Catherine, who would like to study graphic design and art education, attended RIT's Pre-college Portfolio Preparation Workshop over the summer in anticipation of NPD and the college admissions process. Multiple works created during the two-week workshop were included in her portfolio that was shown Sunday.
"It gave me a sense of ease," Catherine said of the portfolio preparation workshop. "Before I took the course I was worried if I was going to have enough pieces and if they were going to be good enough. Now that I can use some of these pieces that I did well with, it's nice to have an array of pieces to choose from."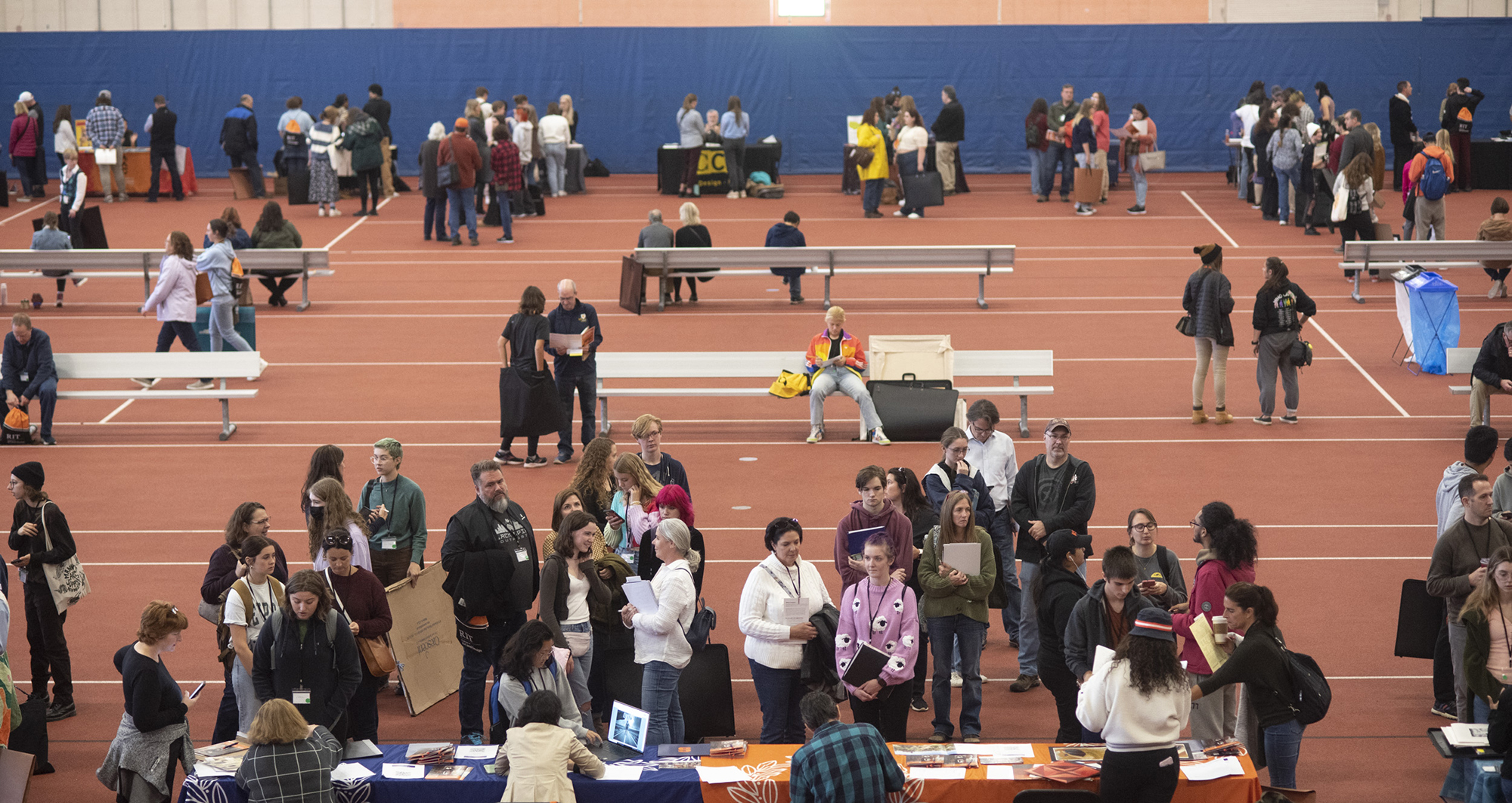 Daniel Sarch '23
The College of Art and Design offered an open house event before the afternoon portfolio reviews that featured tours and an overview presentation.
RIT also chartered a bus that shuttled art students and their teacher, Gigina Long, from West Genesee High School in Syracuse to NPD. The group, which included seniors, sophomores and freshmen, participated in both the morning and afternoon programming. 
"RIT is such a great place where technology and the arts meet, and that's a really powerful combination, especially looking into the future," Long said. "... It's good for the students to talk with all these universities to get a sense of what each specific college is looking for and how they can tailor their portfolios when it's time to apply. This is an invaluable experience for students."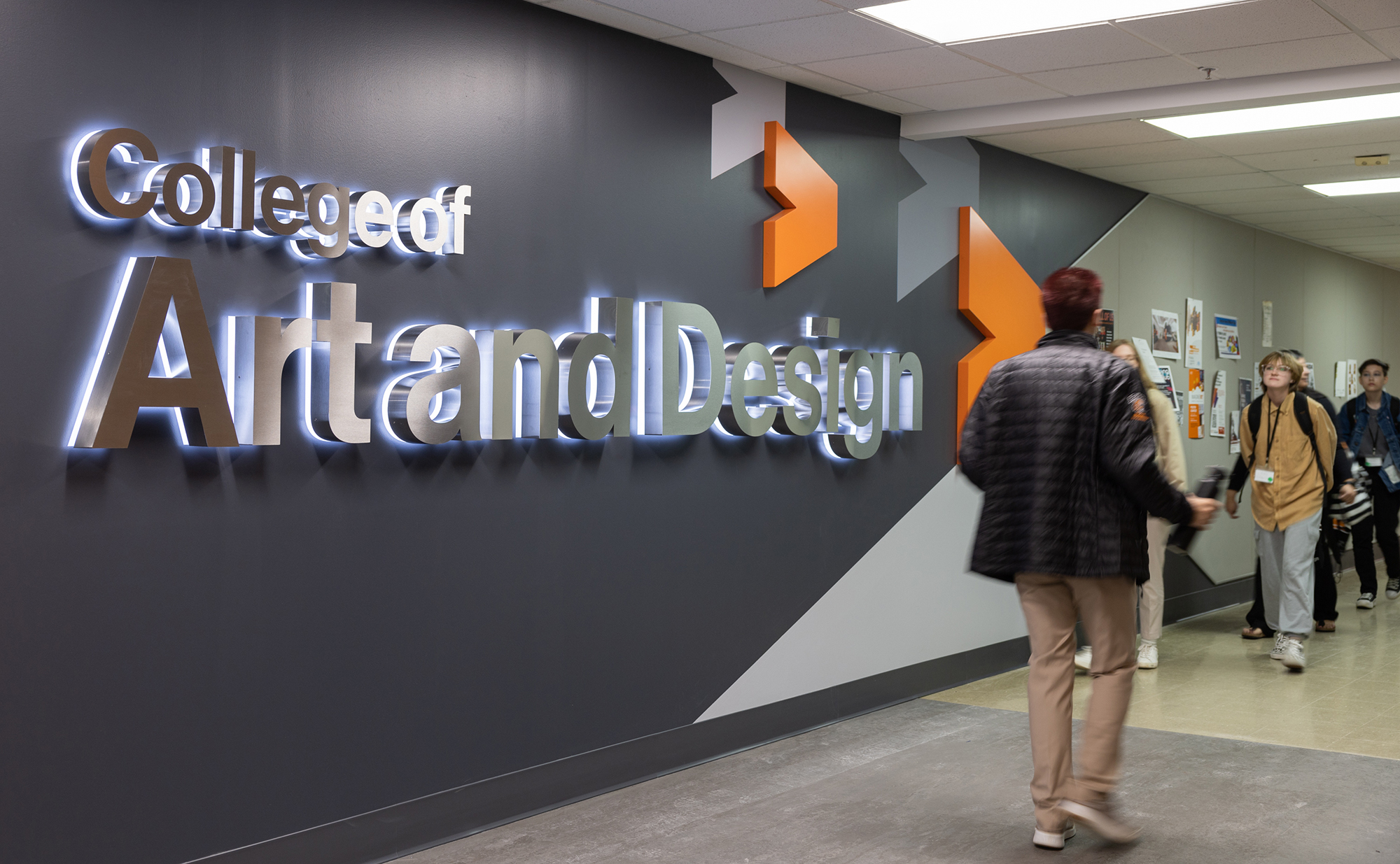 Quinn Freidenburg '24
Christian A., a senior interested in fashion design, was part of the West Genesee contingent that made the jaunt to RIT. After receiving feedback from multiple schools, Christian now plans to refine his sketch work before applying to colleges.
"It was good experience for me," Christian said. "I learned a lot about what I need to do to get to the next step of my life."
"What a great day it was to welcome prospective high school students and their families to campus," said Todd Jokl, dean of RIT's College of Art and Design. "The students were of course both nervous and excited as they got the chance to talk face-to-face with reps from their top choice art and design colleges and universities. Many students came to have a portfolio review with colleges other than RIT. So, it is also always fantastic to have the opportunity to demonstrate just why RIT's College of Art and Design is such a renowned institution for study in creative disciplines. Our programs, facilities, and capabilities as a professional school of art and design at a comprehensive technological university are unparalleled."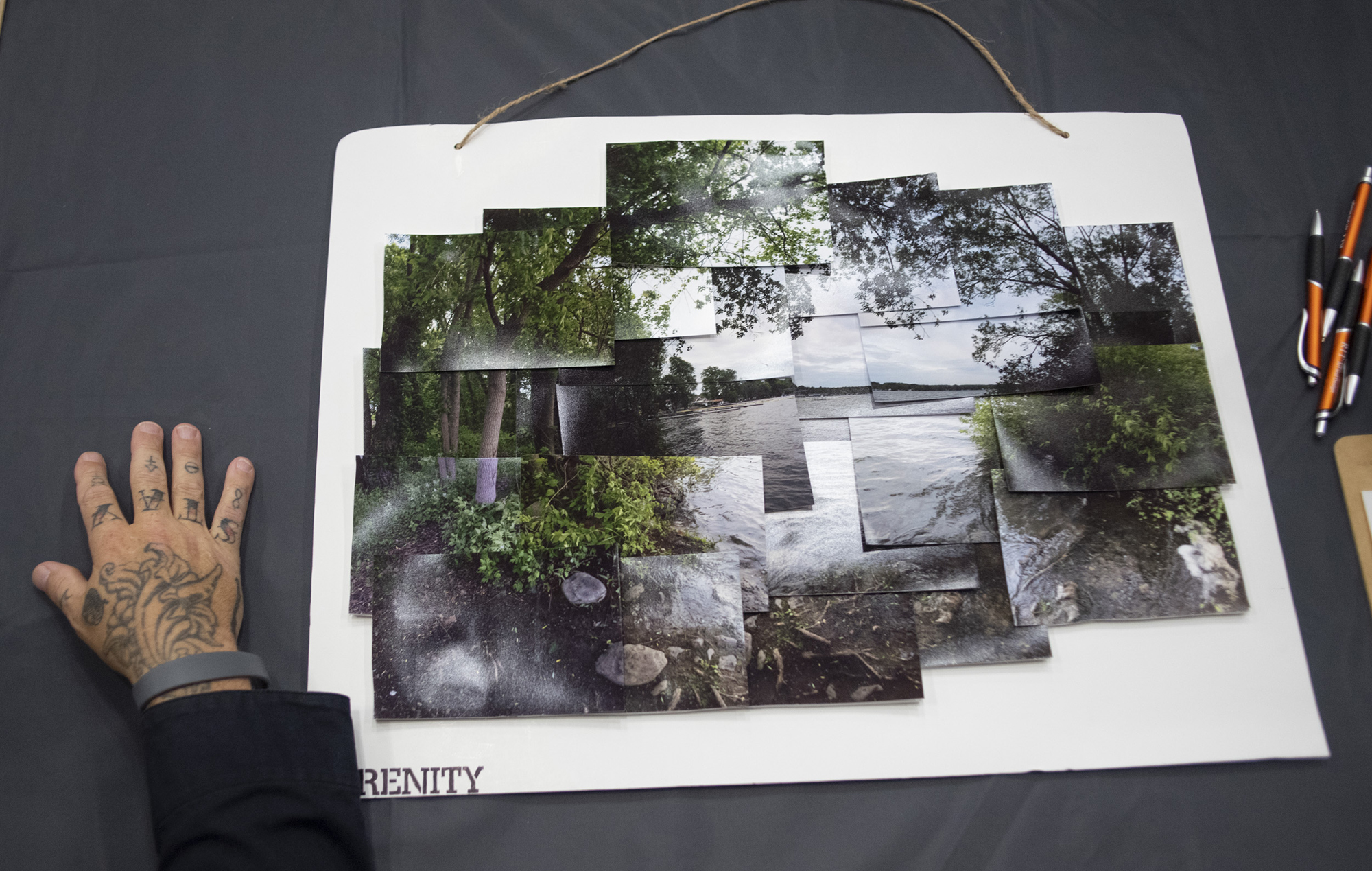 Daniel Sarch '23
RIT's College of Art and Design has maintained its presence at NPD events throughout the pandemic. Its involvement in the virtual programming has enabled faculty to remain engaged with the same prospective student population they previously met with at in-person events, while expanding the geographic reach. 
The online model led to RIT meeting with prospective students from 20 countries at 2020 and 2021 NPD events. 
This year, NPD events are offered both online and in locations around the country. College of Art and Design faculty will be at 14 more NPDs in October and November, eager to review and critique the work of young artists.
Video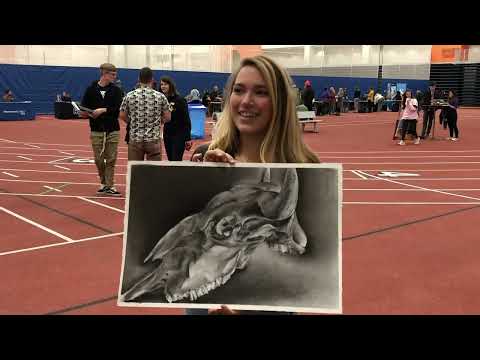 Topics