Students showcase 'Charrette' designs at Maker Faire Rochester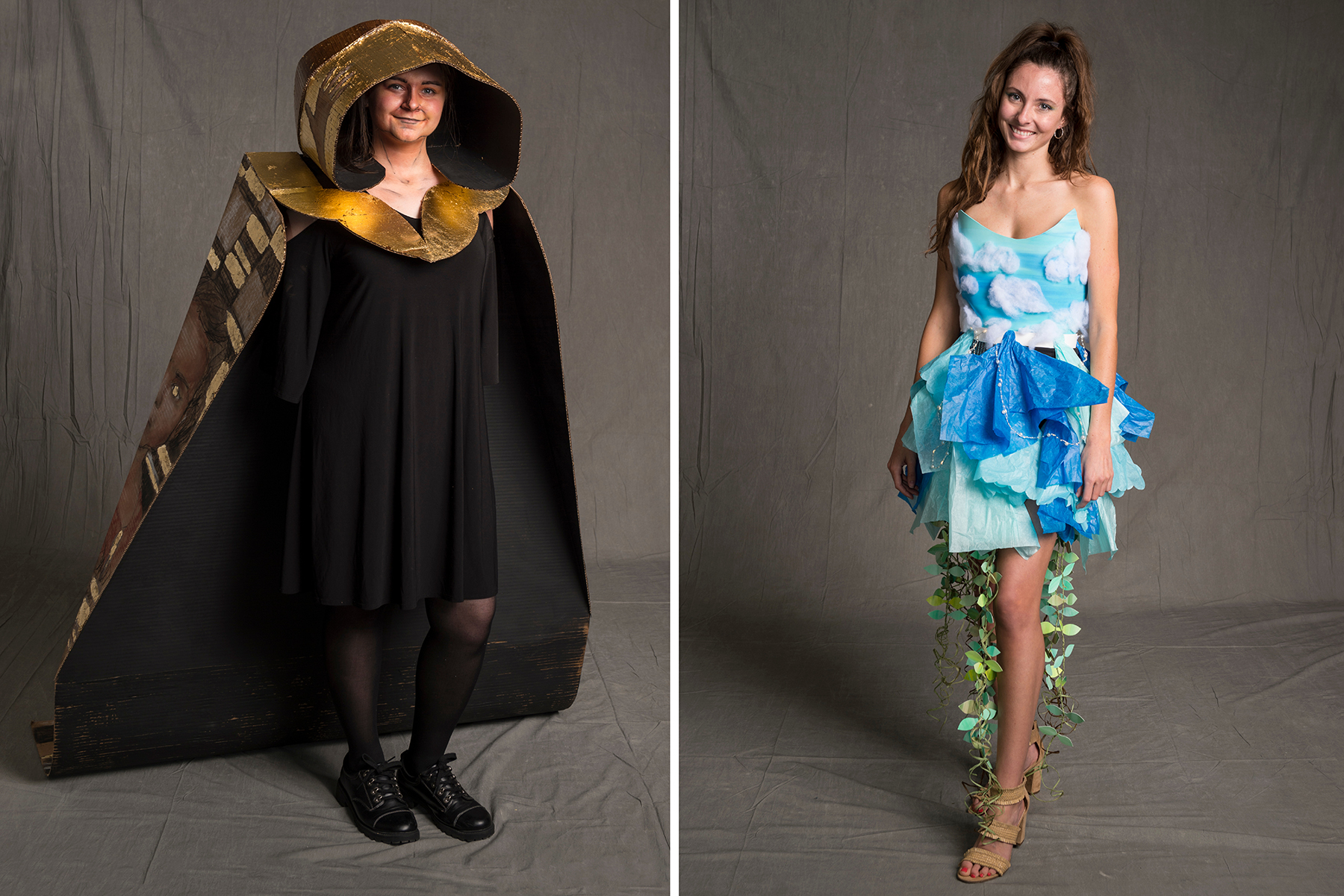 Nine RIT College of Art and Design students showcased wearable sculpture made through the creative use of various materials at Rochester's annual Maker Faire. The gathering of engineering, artistic and scientific ingenuity took place Saturday, Nov. 23, at the Rochester Riverside Convention Center.
The students' designs were selected from hundreds created during The Charrette, a weeklong journey of artistic discovery taken by first-year students in foundations classes every fall. The workshop challenges students to design a wearable based on a prompt that is self-exhibited during a final event. This year's creations were inspired by a Radiolab podcast episode examining chance, randomness and patterns.
The students who exhibited their Charrette pieces at the Maker Faire were Cara Carson, Drisana Garcia, Clare Maxwell, Logan Oplinger, Staice Peraldo, Nevada Scott, Tori Sears, Ian Stieve and Jessica Vail.
Joe Allgeier, adjunct faculty and manager of the College of Art and Design's 3D Design shops and studios, furniture design student Alfred Coles Driscoll and Aaron Garland, College of Art and Design web content manager, organized and facilitated RIT's presence at the Maker Faire. 
Senior Lecturer Becca Aloisio and Associate Professor Mitch Goldstein are the organizers of The Charrette.
The College of Art and Design's Instagram captured some of the stunning wearables that won awards during The Charrette, including the designs chosen for the Maker Faire.
Video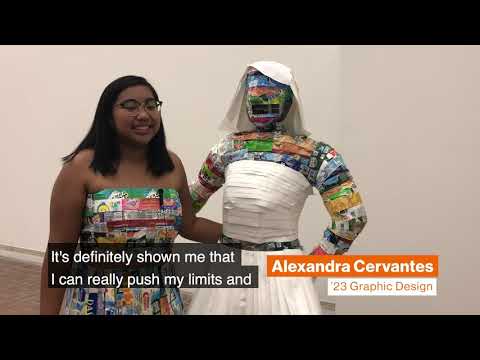 Topics