Abracemos lo Nuestro: Encouraging New Ideation with Traditional Paraguayan Textiles
Traditional artisan work is deeply rooted in Paraguayan cultural identity. Specifically, the traditional textiles of ñanduti, a'ó po'í, encaje jú, and po'yví promote a significant sense of pride and self in the Paraguayan people. However, in recent years textile artisans have been exhibiting
an increasing lack of innovation and newness in their design ideation, resulting in analogous products flooding the market and diminishing public appreciation for conventional Paraguayan textiles.


In partnership with Paraguayan Institute of Artisans (IPA), this research embraces and builds upon Milton's design objectives that encourage communication, adaptability, expansion, and connectivity to improve interaction and cooperation between the artisans and with those that
appreciate their craft. This project implements industrial design trategies to enhance the value of the Paraguayan artisans' pieces by providing customizable ways to approach product design for both the IPA and the artisans. It encourages cross-disciplinary explorations through the combination of traditional and modern ideation through various production techniques.


The Abracemos lo Nuestro Project provides new tools to artisans through a partnership with the IPA and encourages the production of more empathic, creative, and innovative products for both the Paraguayan and international markets. Its goal is to improve the appeal of the new products, the passion of the artisans, and ultimately ensure the future preservation of this important element of Paraguayan cultural identity.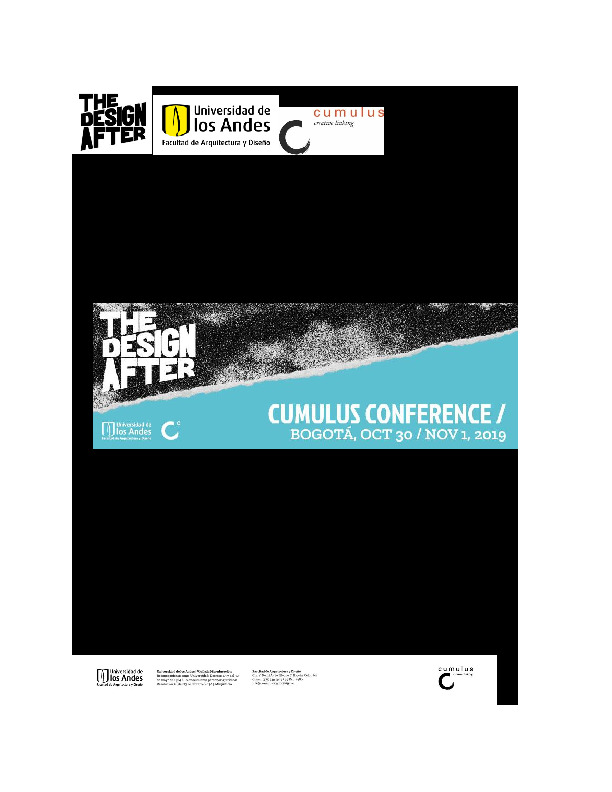 thumbnail - Cumulus Bogota 2019 Conference Paper Abracemos lo nuestro Gonzalez -Dawson.pdf
Cumulus Bogota 2019 Conference Paper Abracemos lo nuestro Gonzalez -Dawson _1_.pdf

---