Alpha-Beta tubulin dimer
Illustration of Alpha and Beta tubulin, two proteins that serve as the building blocks of microtubules. Microtubules are part of the cytoskeleton ("cell skeleton") that allows cells to move and keep their shape.

The illustration was created from x-ray crystallographic data using Chimera molecular modeling software and MAXON Cinema 4D.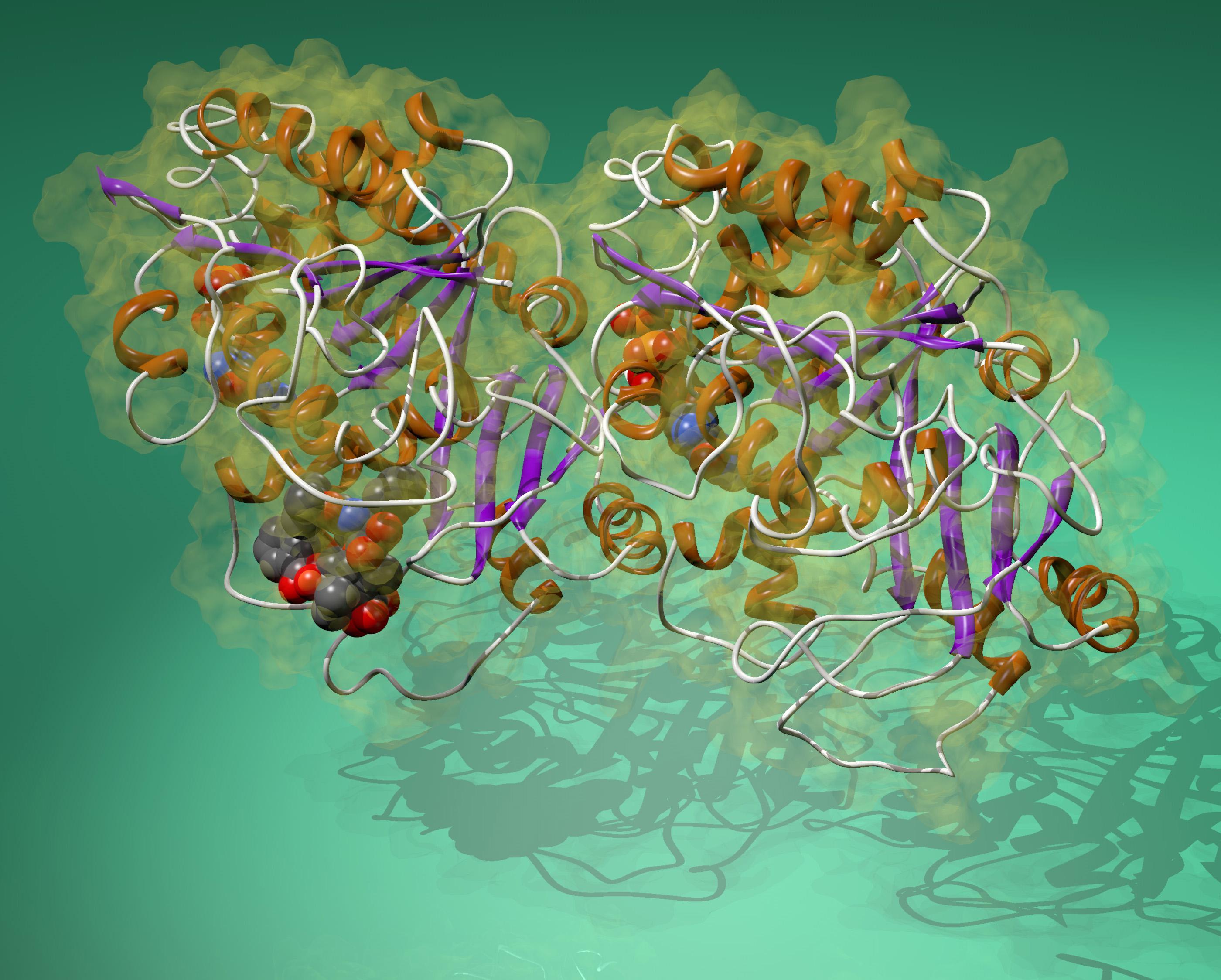 ---