'Archivio' Curation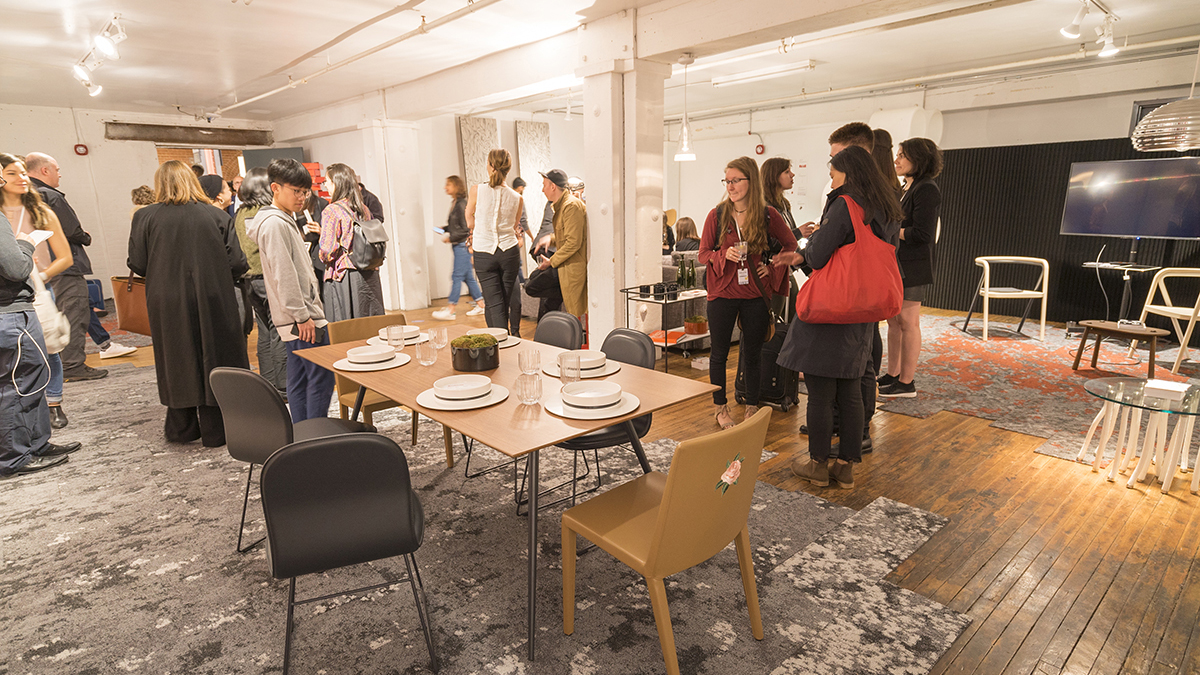 Four RIT interior design students, under the leadership of undergraduate program director Mary Golden, had the unique opportunity to curate an Italian modernism-inspired living space for WantedDesign in 2018.
Their flexible space, "Archivio," made up WantedDesign's Wanted Interiors exhibition that was on display from May 19-22, 2018, during NYCxDESIGN, the city's largest, global celebration of design that attracts hundreds of thousands annually. The showcase was within the decor of the Terminal Stores Building in Manhattan.
Executed by the students and supported by partnerships with Cappellini, Flos, Alpi, Mohawk and Artefacto, the space "inspired guests to uniquely experience design products and to engage with brands in a more intimate and lively way," Golden said.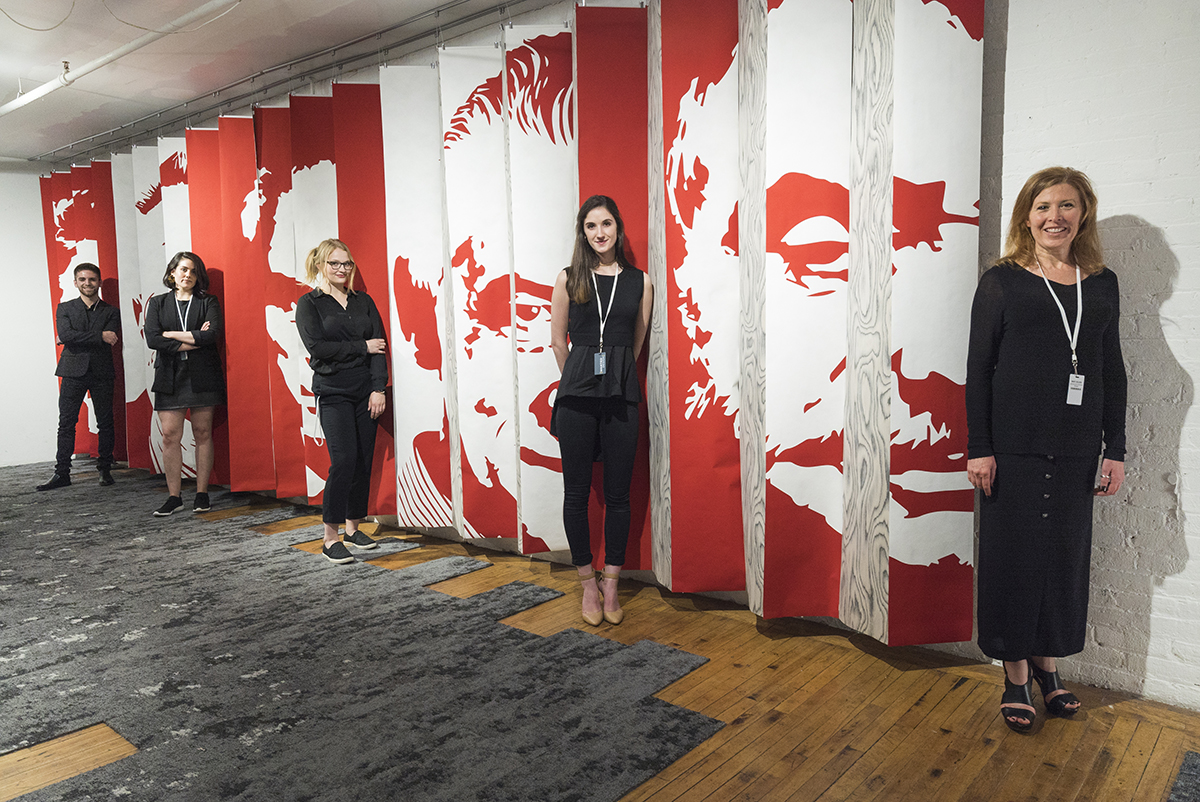 The interior design program had eight weeks to complete the project, which simulated a real-world experience. The students organized the furniture, light fixtures and other features from the manufacturers into their vision for the space that saw heavy traffic from visitors to the Terminal Stores Building.
"We had a budget, we had great partners and we just moved with purpose to make sure that we met the deadline and the goal," Golden said. "... We worked directly with upper management and CEOs of the companies. And that's rare even in the business world to have these opportunities."
The students involved in the project were Chris Beckley, Samantha O'Neill, Stefani Schultz and Marlee Vlassis.
Stefani Schultz
"It all really feels cohesive when you're in the space. There is a relaxation area, a dining area where a larger conversation can happen and chairs can move around into our interview area if more space and more chairs are needed. We really wanted to make the space versatile and be able to transform it slightly for the next day so it's something different.
"Being at RIT you get a lot of real-life projects that come to life, which is very unique to RIT."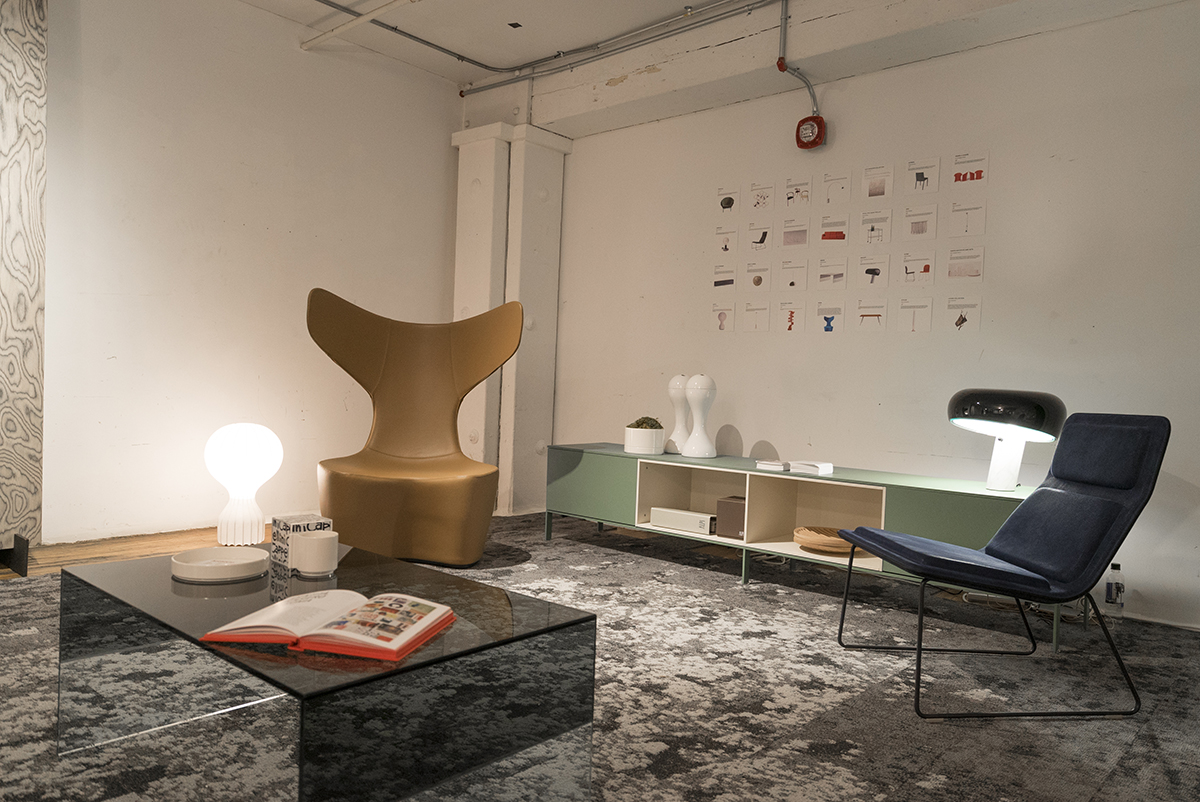 Chris Beckley
"It's amazing to have the opportunity to work with all of these different manufacturers and promote their products to all of these people. Getting to be in a space that we created, it's all of these different things that add up to this great design opportunity.
"In the future, taking this knowledge and applying it in a useful way is going to be very beneficial to all of us."
Marlee Vlassis
"Once we were in the space, to actually see something that looks like our rendering, to have it come to fruition was just this huge moment of, 'This actually happened.' Meeting with Cappellini, they told us about the importance of design — that confirms we have a purpose. We are creative solutions and it's something to be taken seriously. It's just reassuring."
Samantha O'Neill
"I believe design should be holistic in its approach, so we were able to work with all the different interdisciplinary fields that encompass design. It was an amazing opportunity. Just getting to work with all of these different aspects of design in one single project was awesome. They were all super accommodating and it was super easy to work with them. They wanted to help us and they wanted to teach us."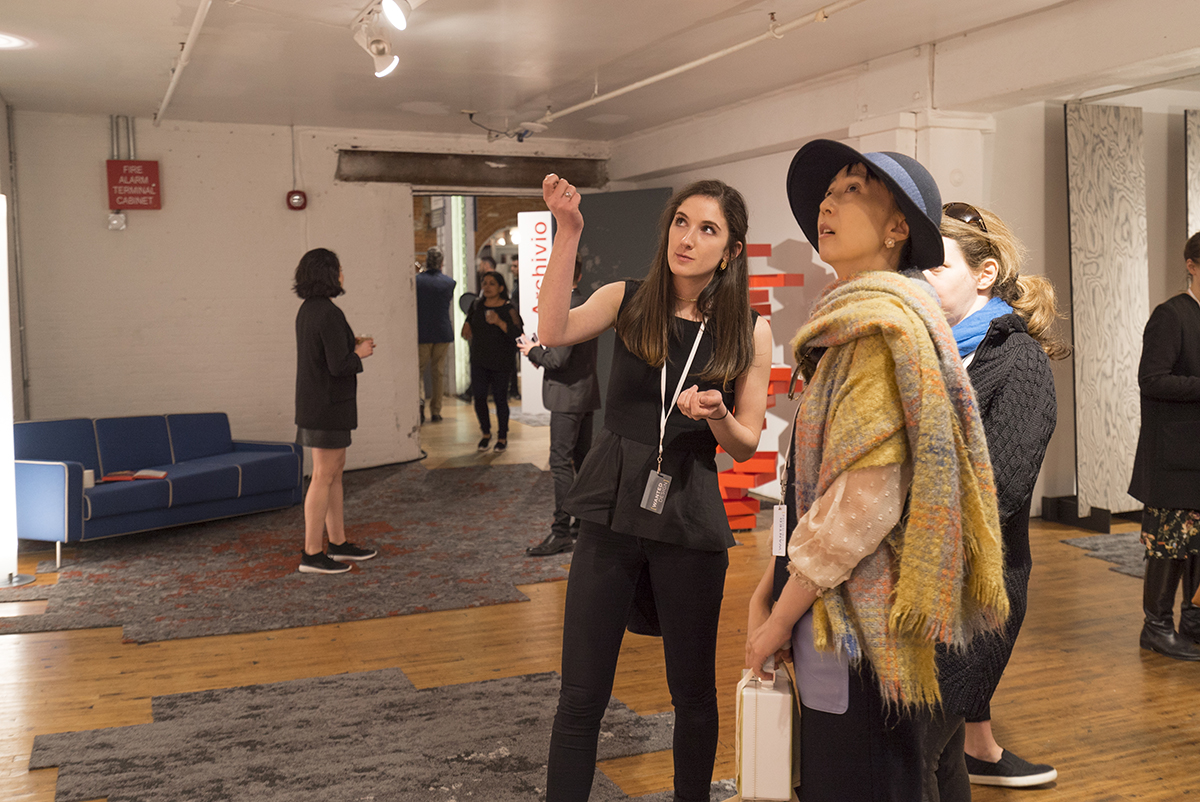 ---