Blood-brain barrier
An illustration of the blood-brain barrier, originally created for Netter's Atlas of Human Physiology. It has also appeared in Netter's Illustrated Neuroscience, Netter's Neurology, and Netter's Essential Histology.

The blood-brain barrier is made up of capillaries surrounded by a network of glial cells called astrocytes. The barrier allows certain substances (e.g., water, ions, glucose) to pass from the blood to the cerebrospinal fluid, while blocking most larger compounds.

The illustration was created in Adobe Illustrator.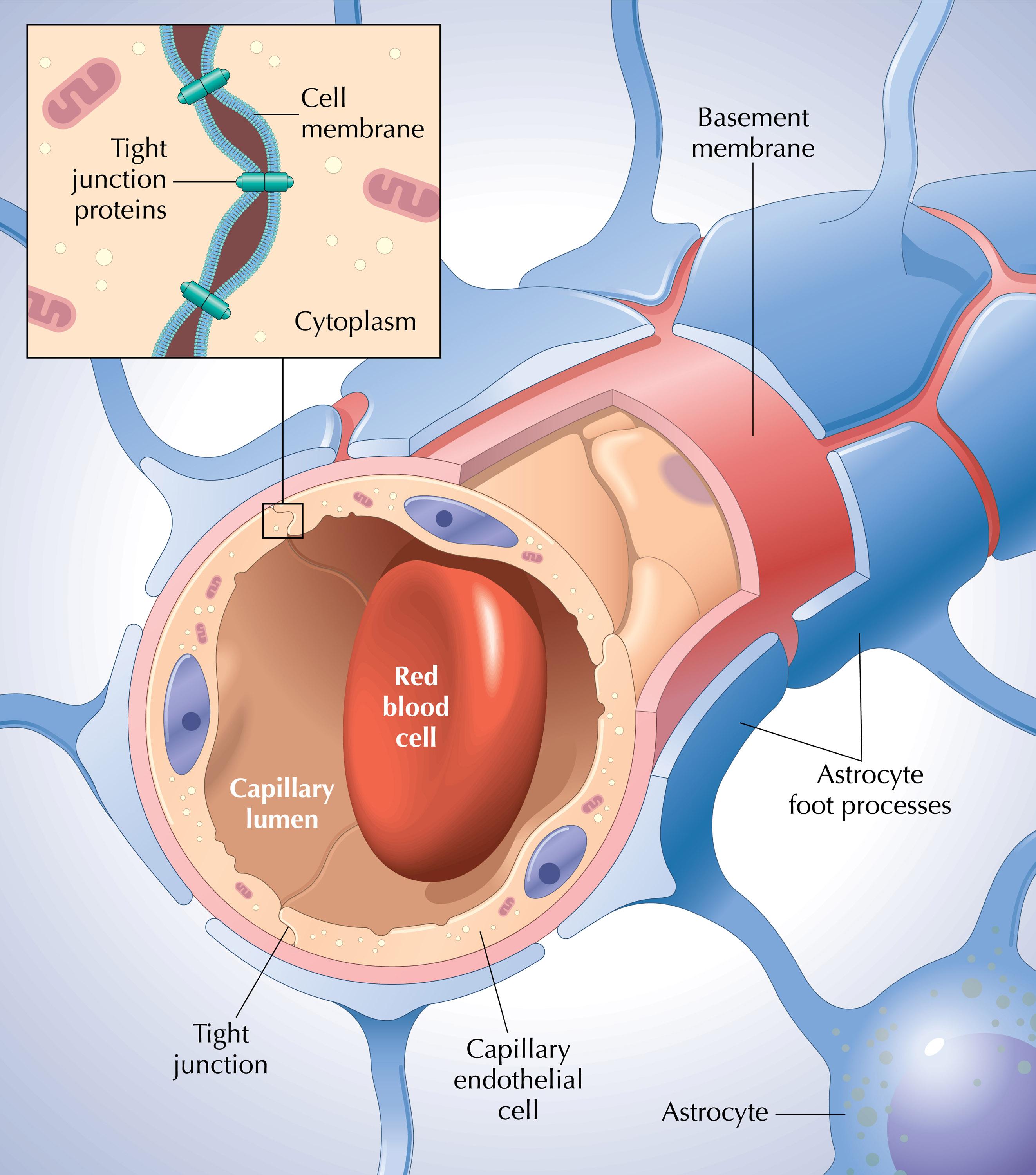 ---