Collaborative Filmmaking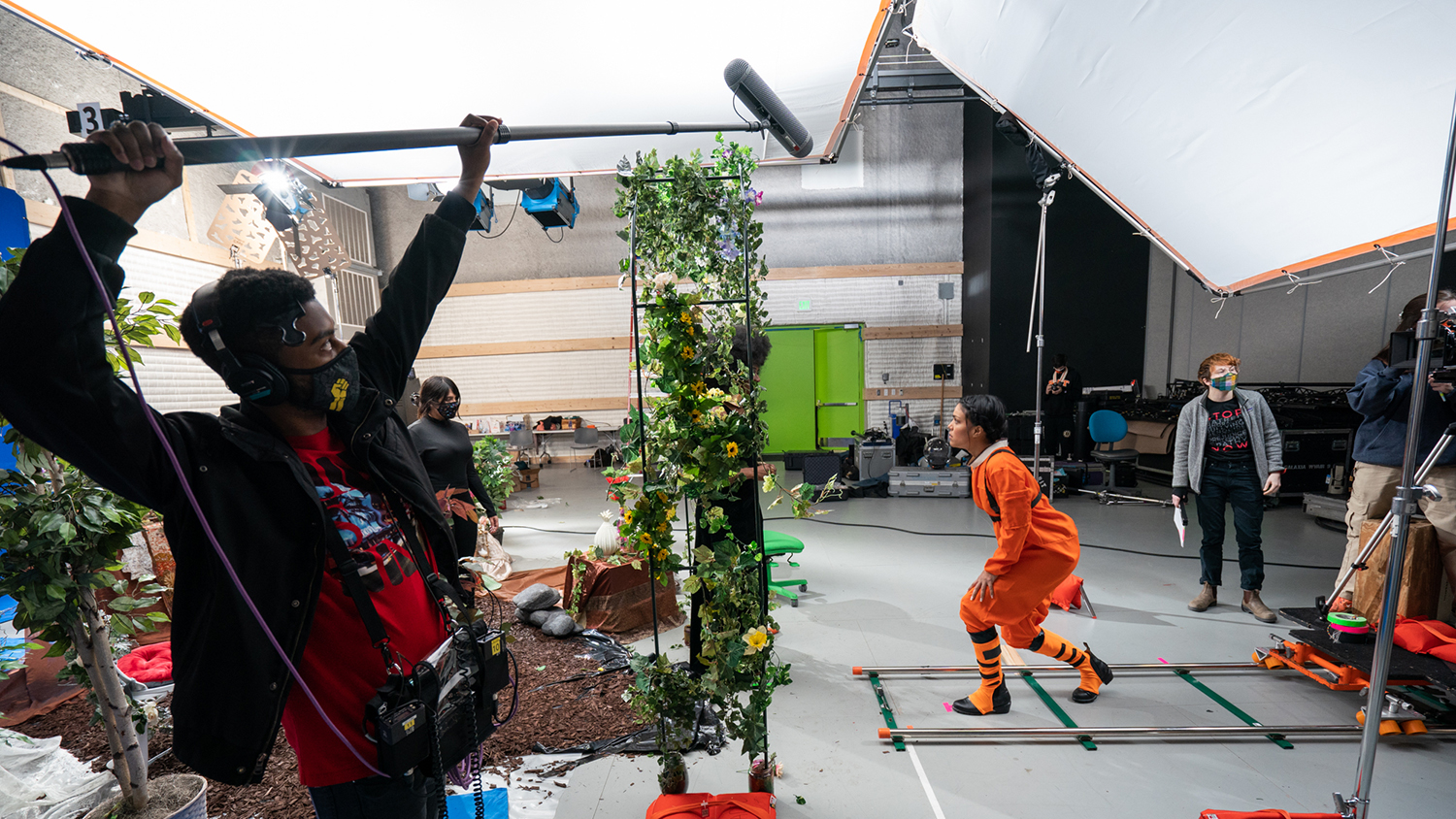 Students in Assistant Professor Ambarien Alqadar's Contemporary Film Practice class worked together to produce a sci-fi film in the MAGIC Spell Studios soundstage in the spring of 2021.
The film is based on a short story, Sultana's Dream, a feminist utopian tale written in 1905 by Rokeya Sakhawat Hossain, a Muslim feminist, writer and social reformer from British India (present day Bangladesh). The RIT film adaptation blends live action, visual effects, 3D animation and VR to explore the experience of women in outer space. It was shot using professional actors and production and costume designers, while students worked across various technologies and roles to learn the dynamics of a professional set in action.
The class includes students from 3D Digital Design, Animation and Production. The project also brought Jacob Mallin '17 (Film and Animation) back to campus as the lead cinematographer — the latest example of the School of Film and Animation connecting students with alumni mentors.
Main photo by Daniel Bacon '22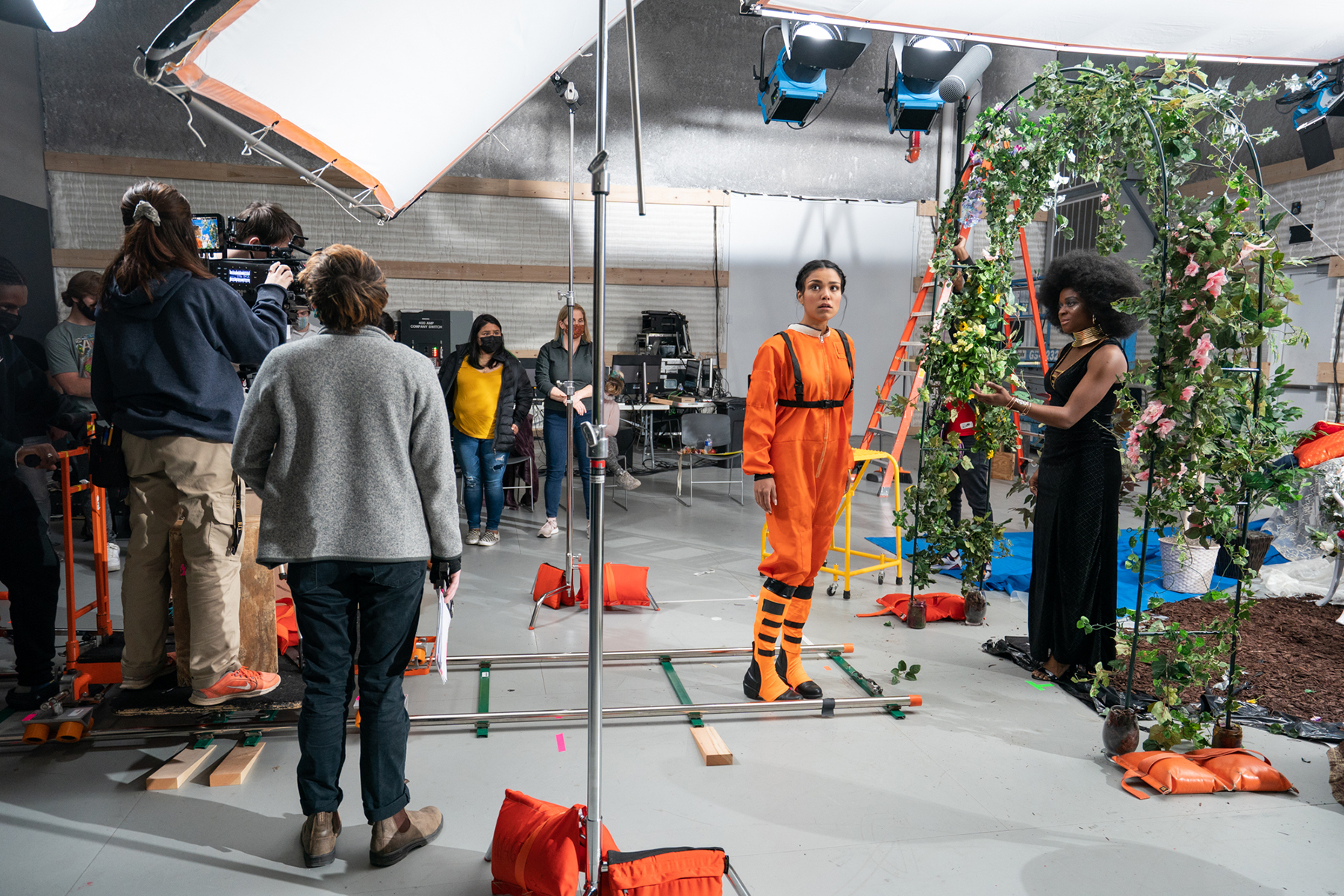 Daniel Bacon '22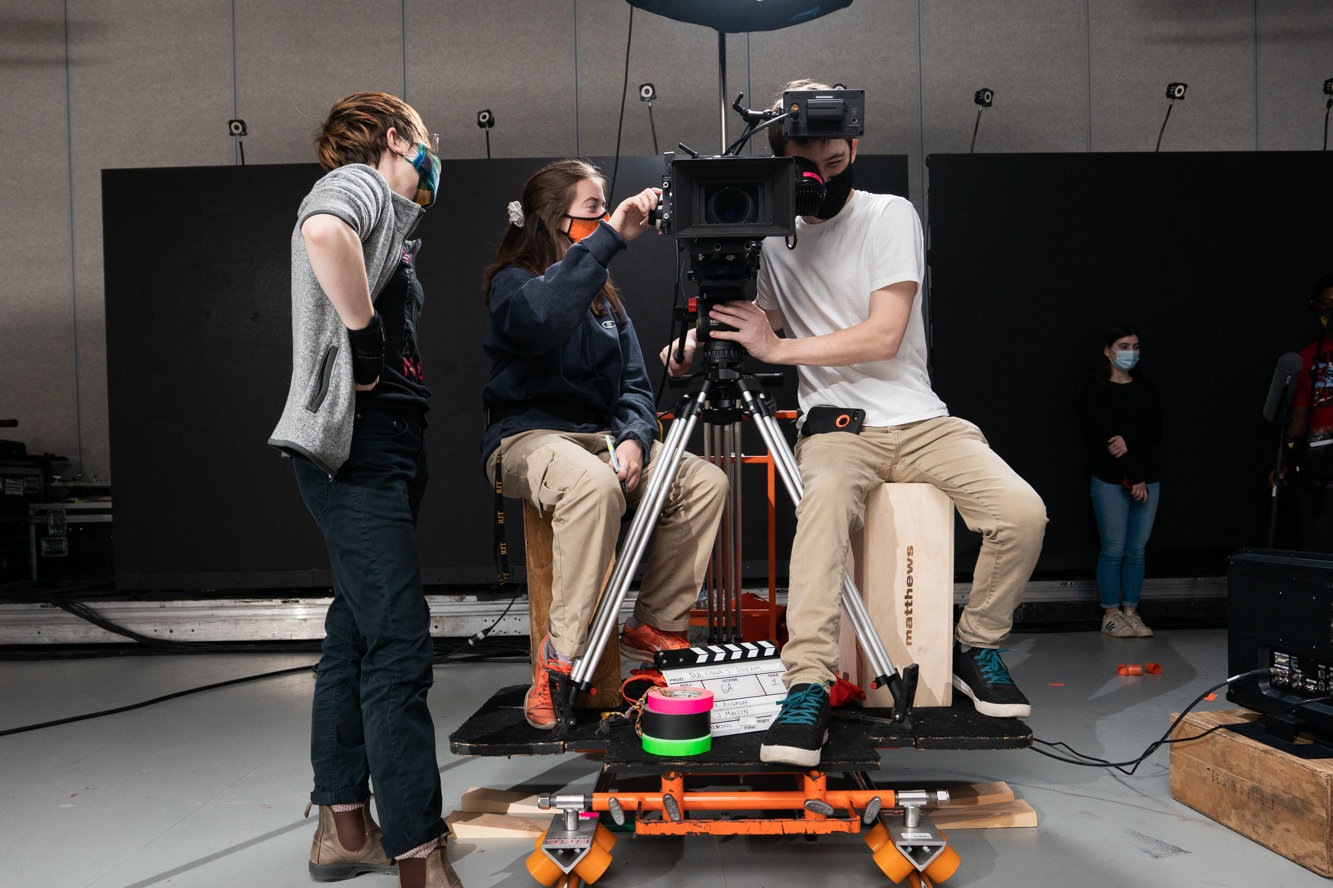 Daniel Bacon '22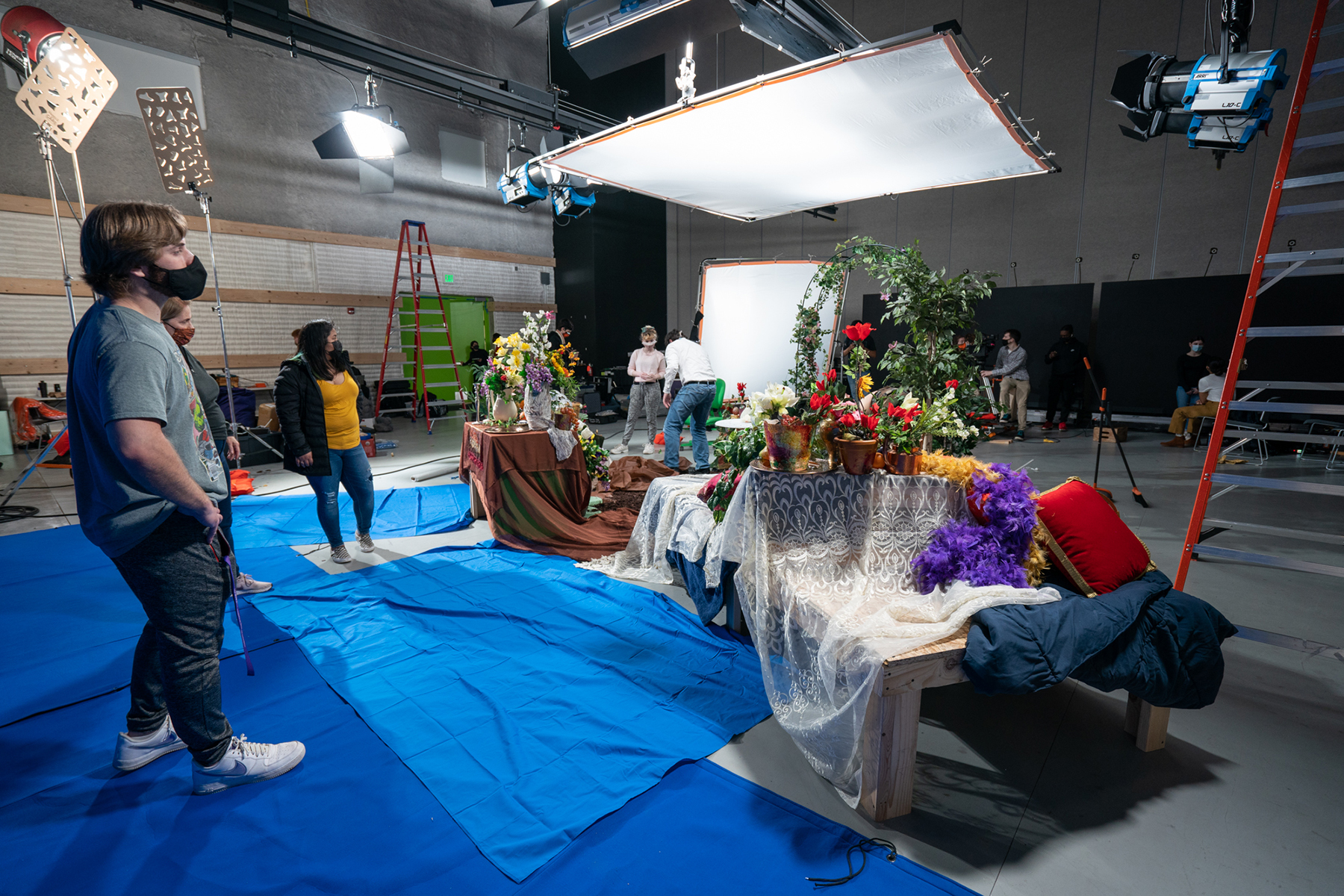 Daniel Bacon '22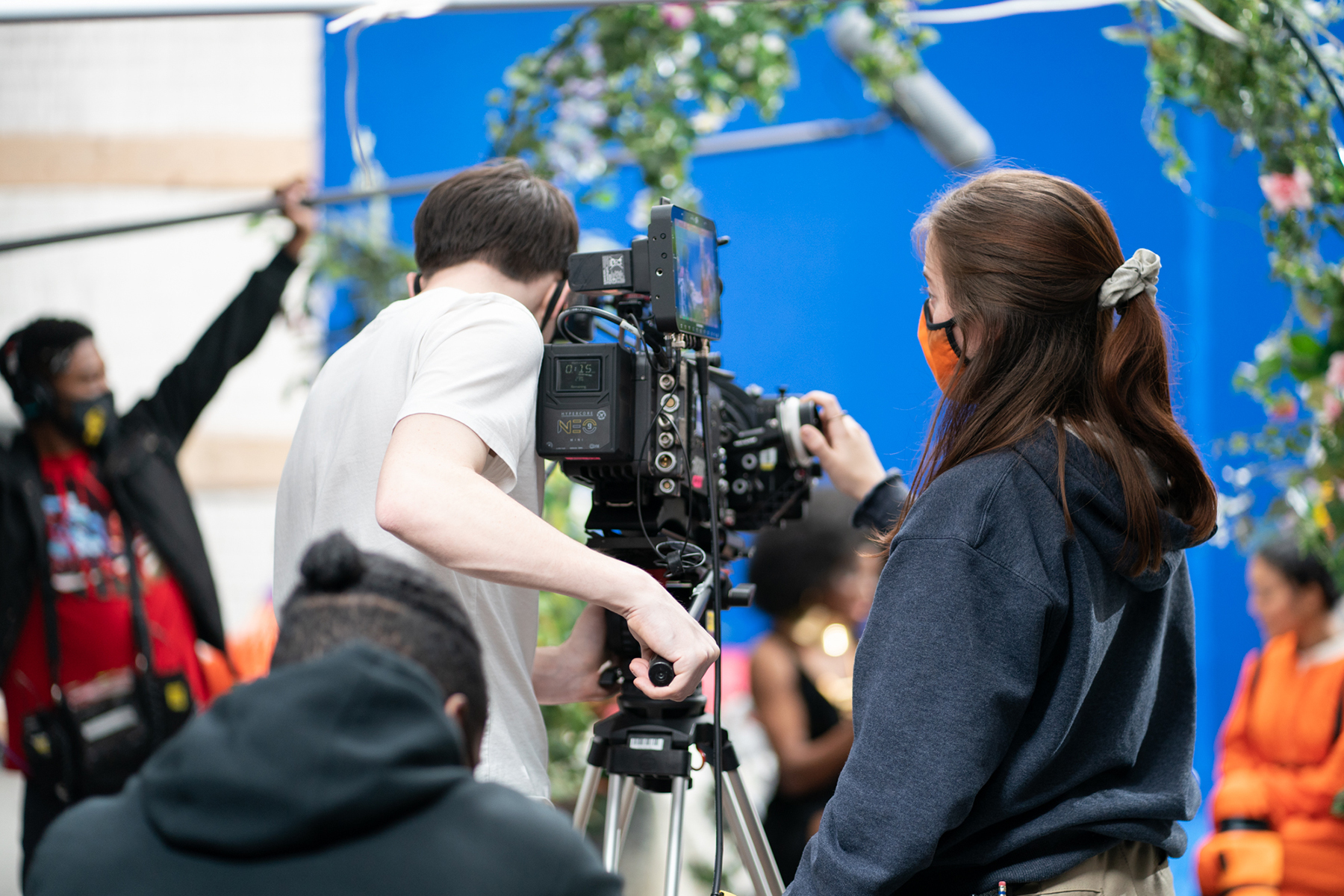 Daniel Bacon '22
---