EUREKA! 2016 Interdisciplinary Collaborative Initiative for Social Change
September 30-October 1, 2016 was an intense weekend for the 27 selected School of Design participants for the EUREKA! Blitz.

This EUREKA! event was led by four EUREKA! alumni/ CAD alumni: Michael Kelly, Annie Wong, Brian Boucheron,
and Pete Lazarski.

The five teams did their research at Foodlink Headquarters on Mt Read Boulevard to address the challenge to streamline their "backstage" processes to help Foodlink get more food out to more people in less time, and to make the experience for volunteers more inviting and less confusing.

This was an exciting, real-world design problem that had multiple dimensions. FoodLink was very receptive to so many different types of designers looking into ways to make their food prep and delivery lines more effective.

One of the coolest aspects of this year's project was that EUREKA! participants actually filled the shoes of the FoodLink volunteers on Thursday night, Sept. 29. Design students experienced the current process flow firsthand! This enabled opportunities for insights, discovery of pain-points, and unique perspectives for problem-solving in a way that would not normally be addressed by observation and other primary research techniques.

The winning team's solution (Team Omelette) featured a retail store and waiting area for organizations and individuals while waiting for their food orders to be completed.

The objective of this annual event is to provide the opportunity for School of Design students to work together in the pursuit of initiating social change through the power of design.

More information on the blitz is provided on eurekarit.tumblr.com
and in the 2015 video.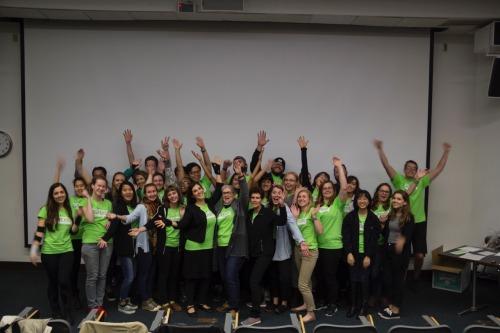 EUREKA! moment for all participants at the end of presentations!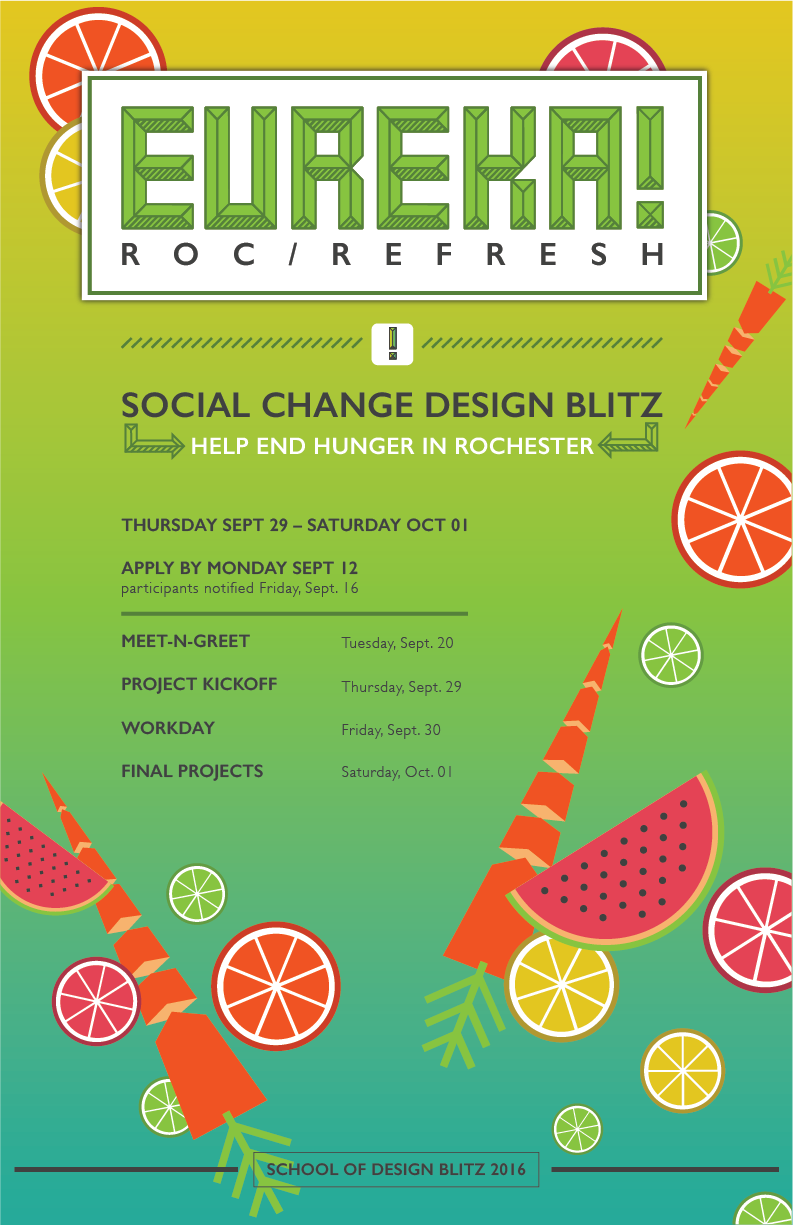 Branding for EUREKA! 2016 was created by Eliana Jacobs and Mimi Ace.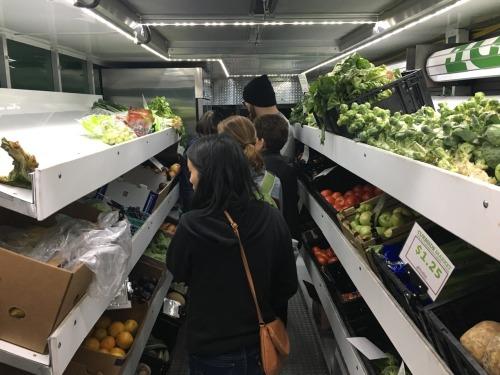 Participants in the Foodlink Food Truck on Thursday night.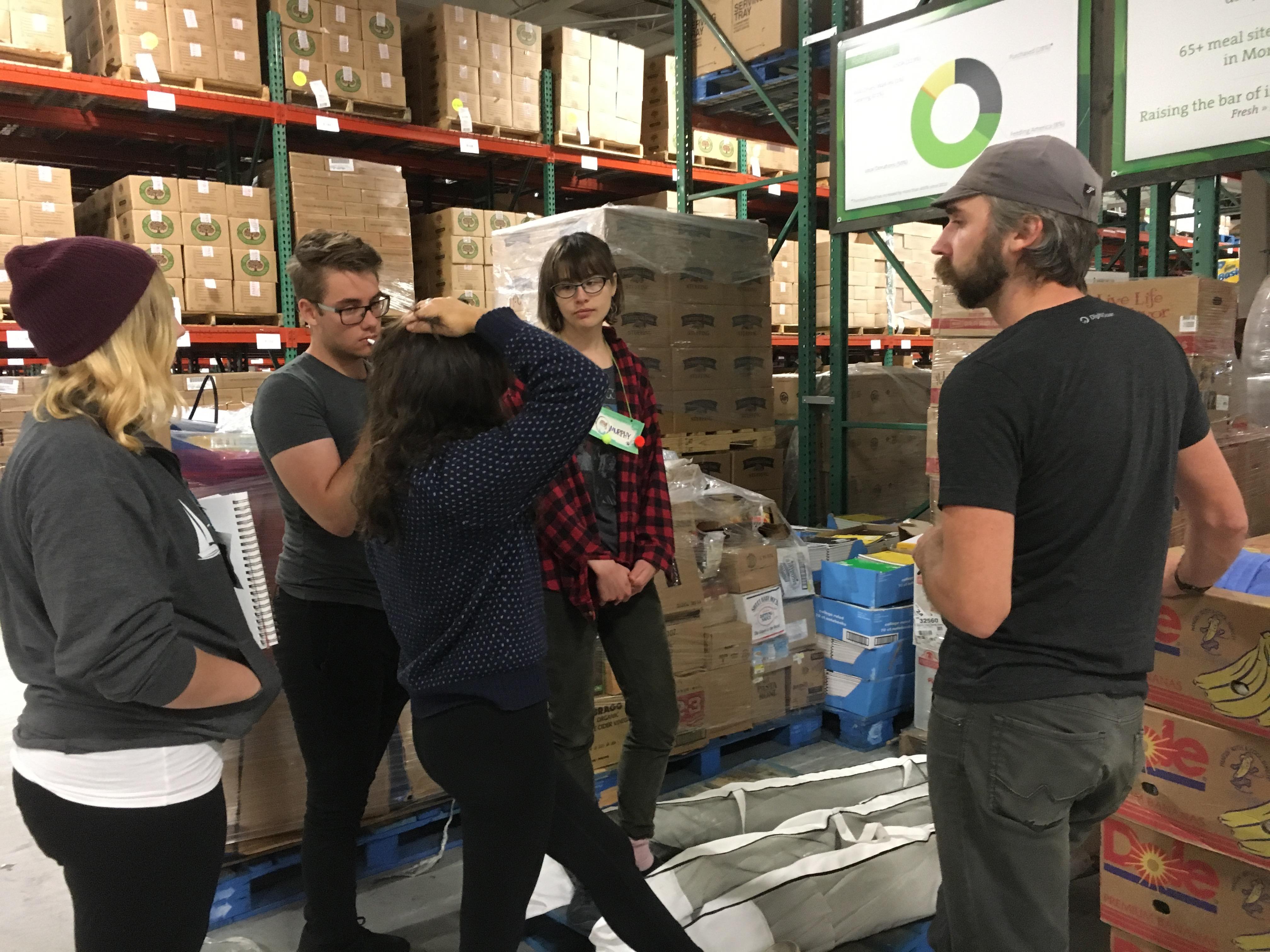 Team Omelette with EUREKA! facilitator Brian Boucheron at Foodlink.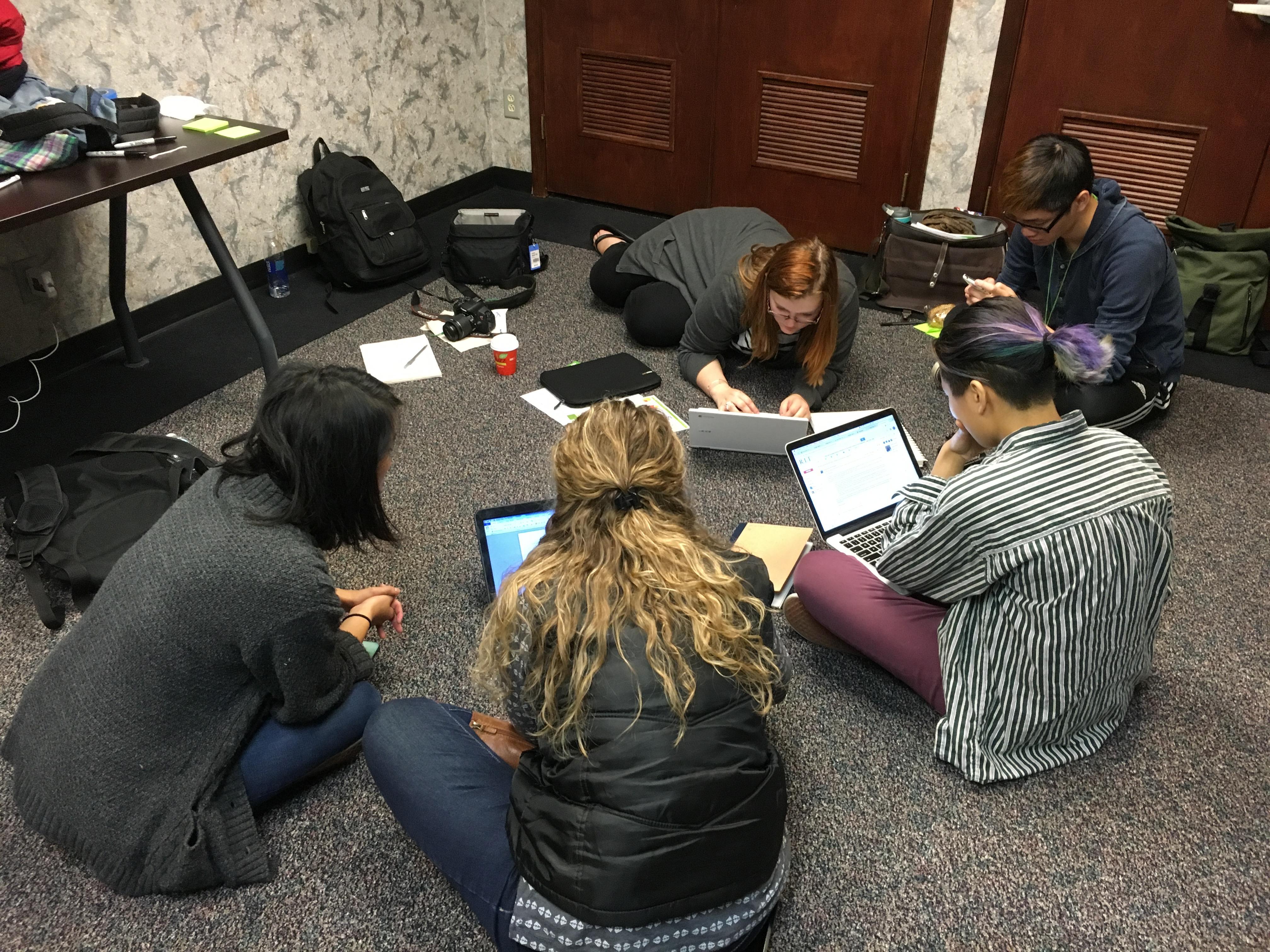 Teamwork on Friday on the floor at Foodlink Headquarters.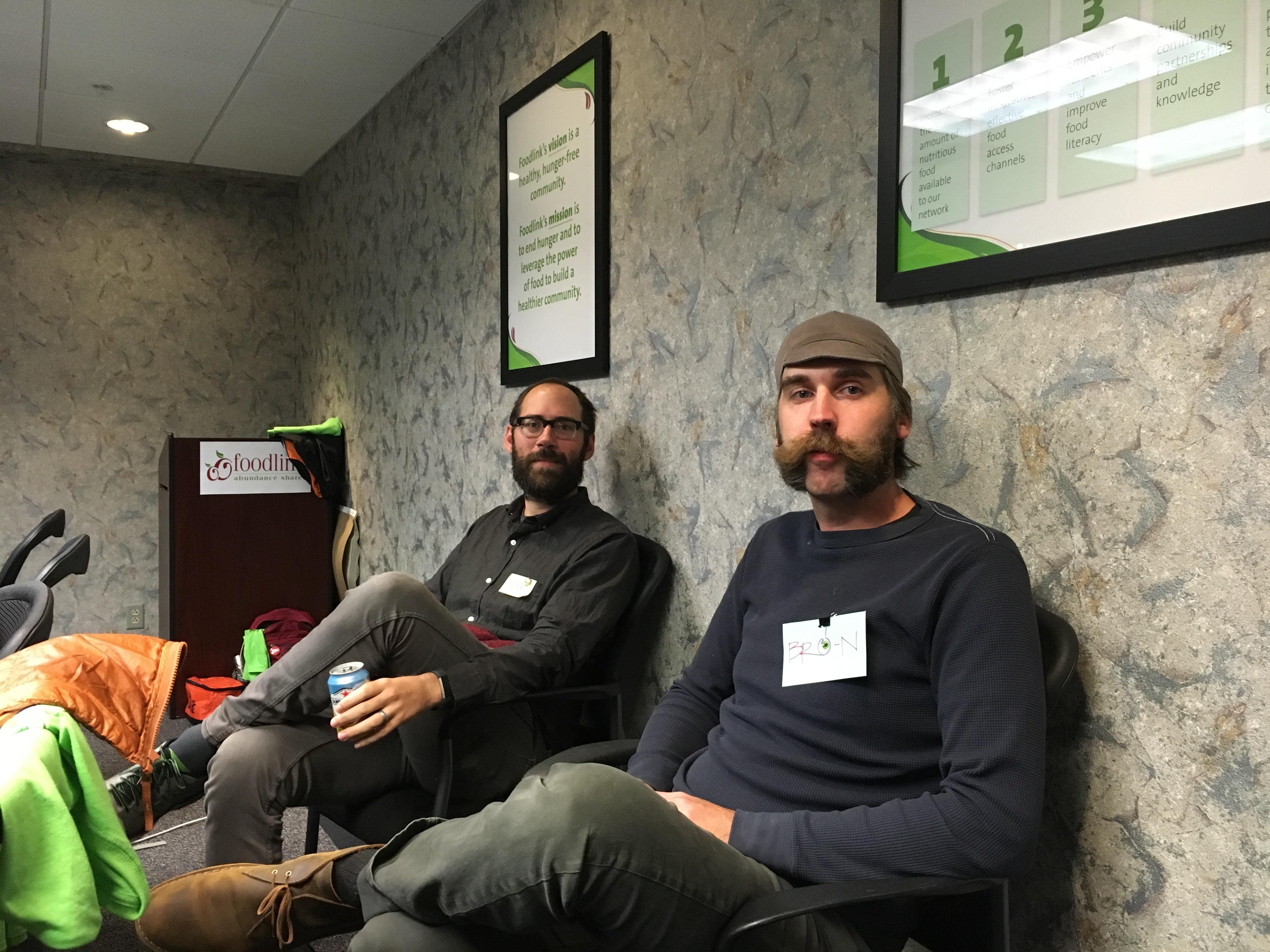 EUREKA! facilitators Pete Lazarski and Brian Boucheron taking a break!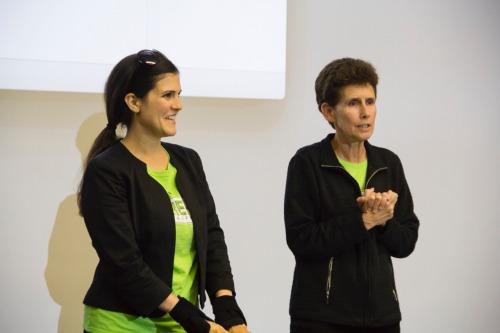 Kelly Murdoch-Kitt and Lorrie Frear address the participants.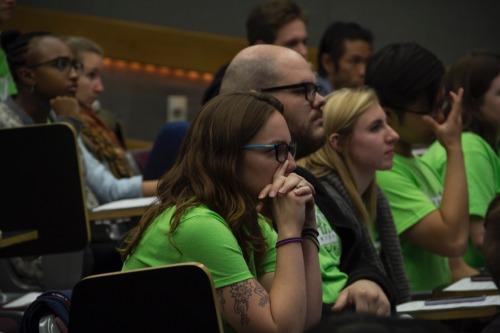 Participants listening to final presentations.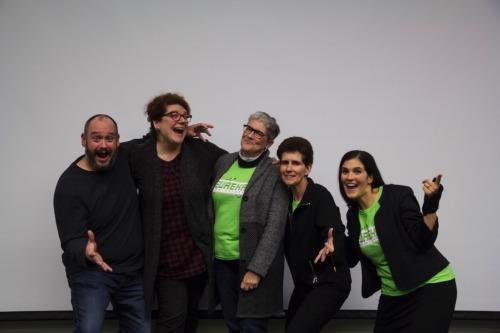 Graphic Design faculty: Mitch Goldstein, Nancy Bernardo, Patti Lachance, and co-coordinators Lorrie Frear, and Kelly Murdoch-Kitt.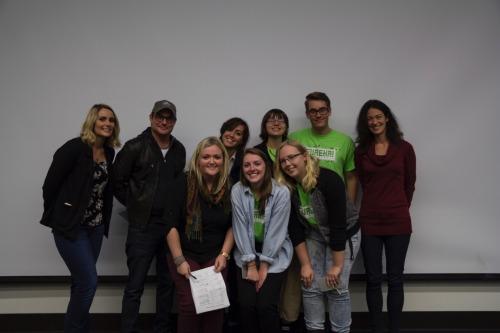 Team Omelette with judges from RIT and Foodlink.

Team Omelette: Isabel Bulling, Jessica Cook, Kendra Murphy, Haley King, and Justin Callaghan.
---