Graceful Envelope Contest 2004-Present
The Graceful Envelope Contest is an international, annual, themed,
juried competition sponsored by the Washington Calligraphers Guild and the National Association of Postal Workers in which artists and calligraphers submit envelopes using hand lettering and stamps to express the theme.

These are some of my favorite submissions.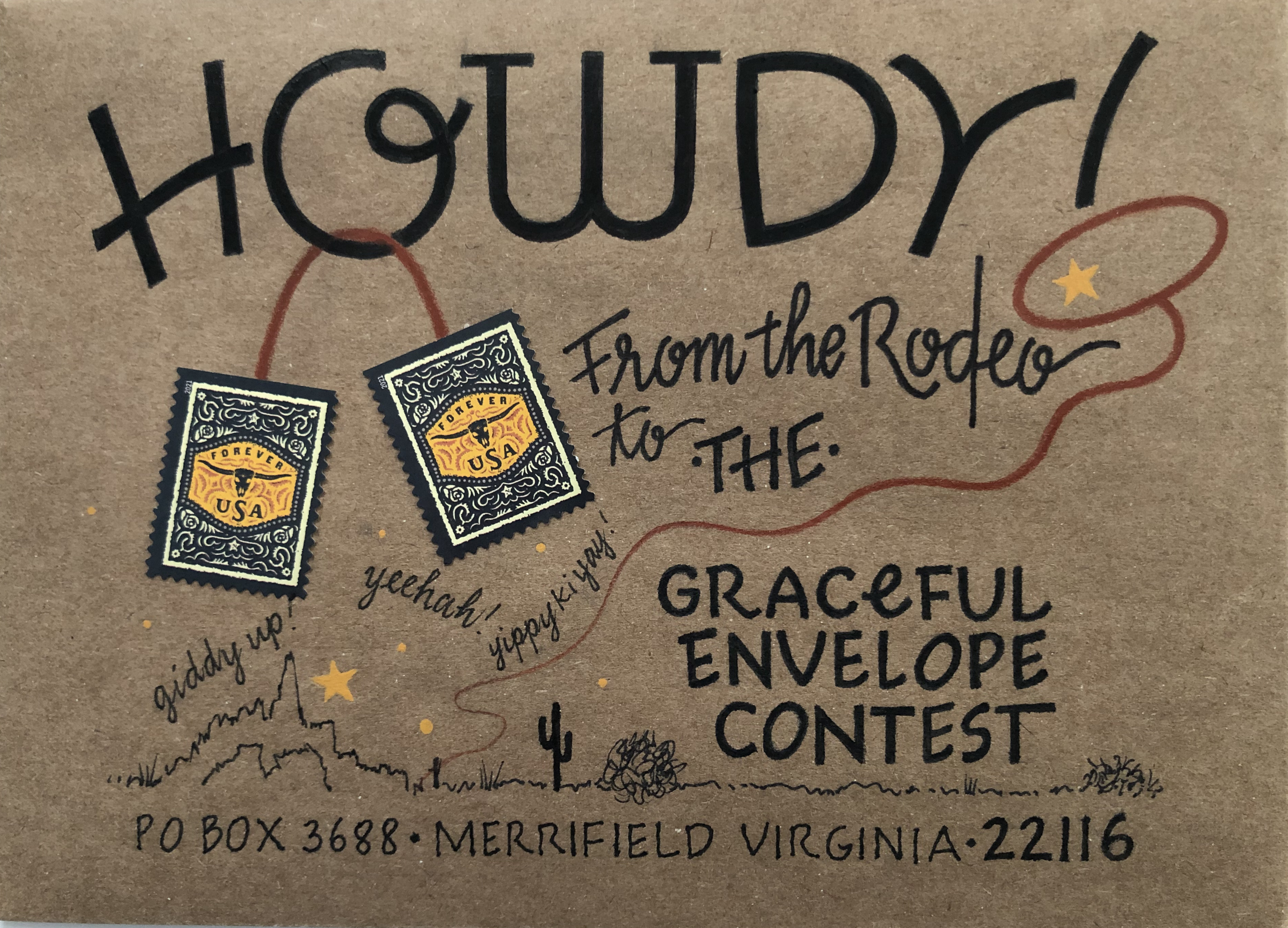 Theme: Greetings and Salutations/Howdy from the Rodeo!



This western theme suggests branding in the title letter treatment, and rounding up the stars by use of the lasso.



2022 Results announced summer 2022.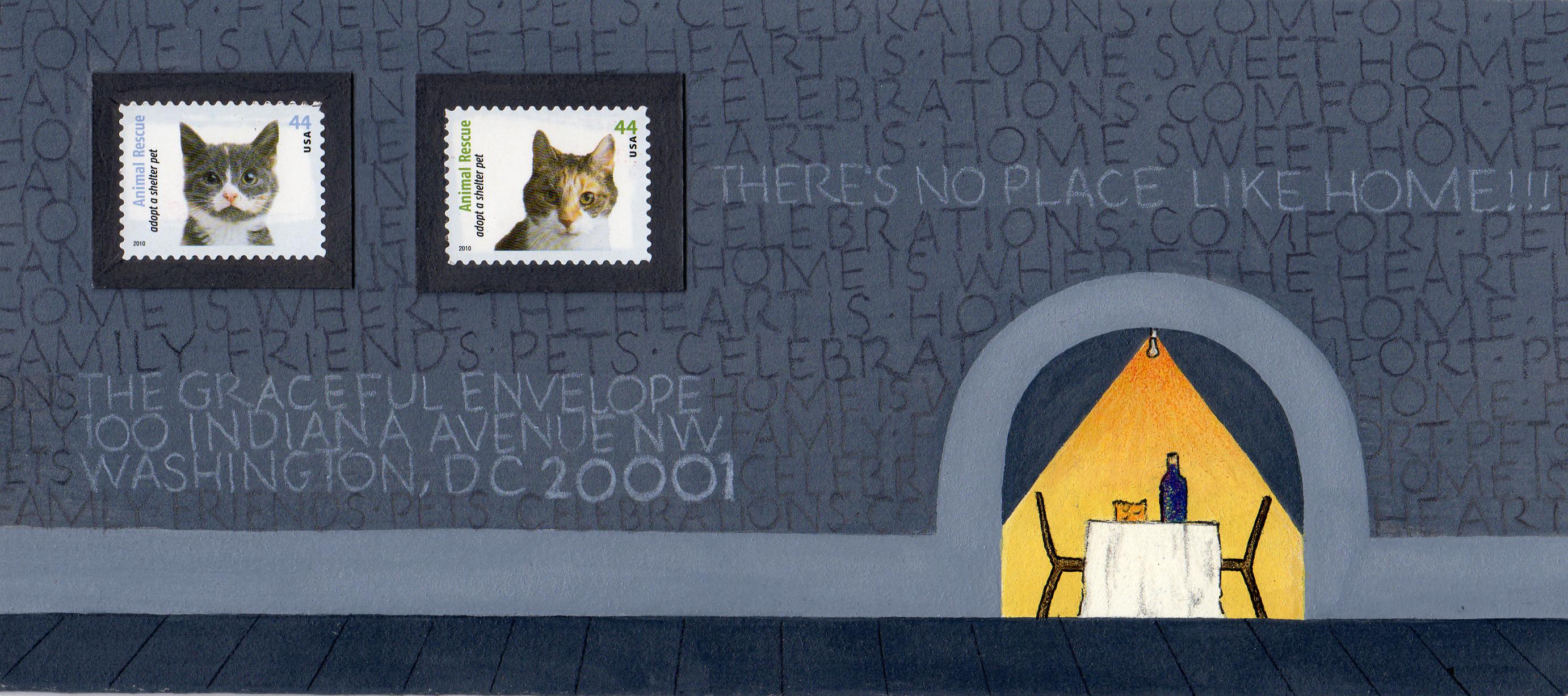 Theme: There's No Place Like Home / When the cats are away, the mice will play!



The Stamps are for adopting pets, so it works on multiple levels.

2015 Winner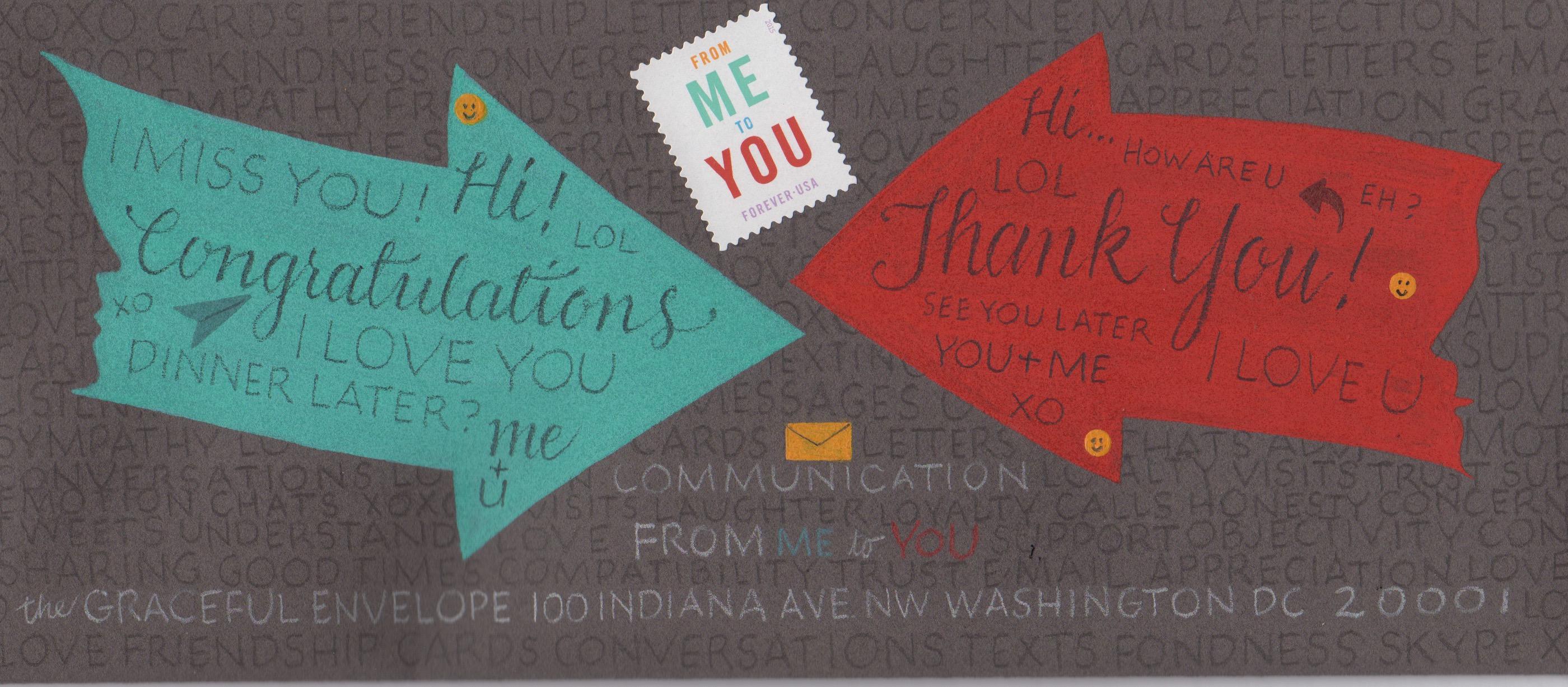 Theme: Communication / From Me to You



The arrows suggest the communication between individuals in conversation and show human profiles showing the beginning of the dialogue.



The background text refers to qualities in relationships and ways in which people communicate.

References to modes of communication include electronic icons, cards, letters, e-mail, texting,

and Skype. Colors used reflect the color palette of the stamp, designed by graphic designer

Michael Osborne.



2016 Competition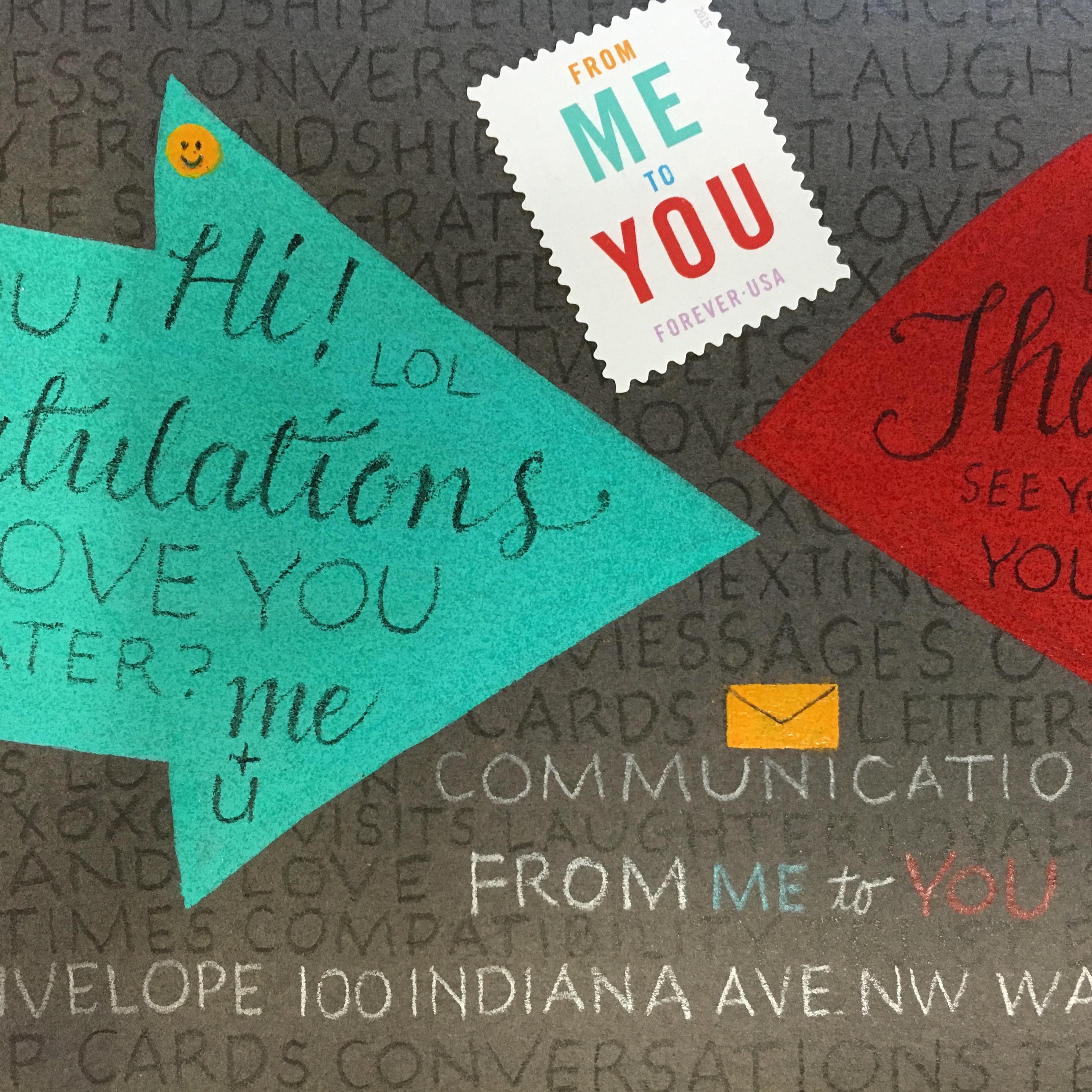 Close-up detail of Communication / From Me to you.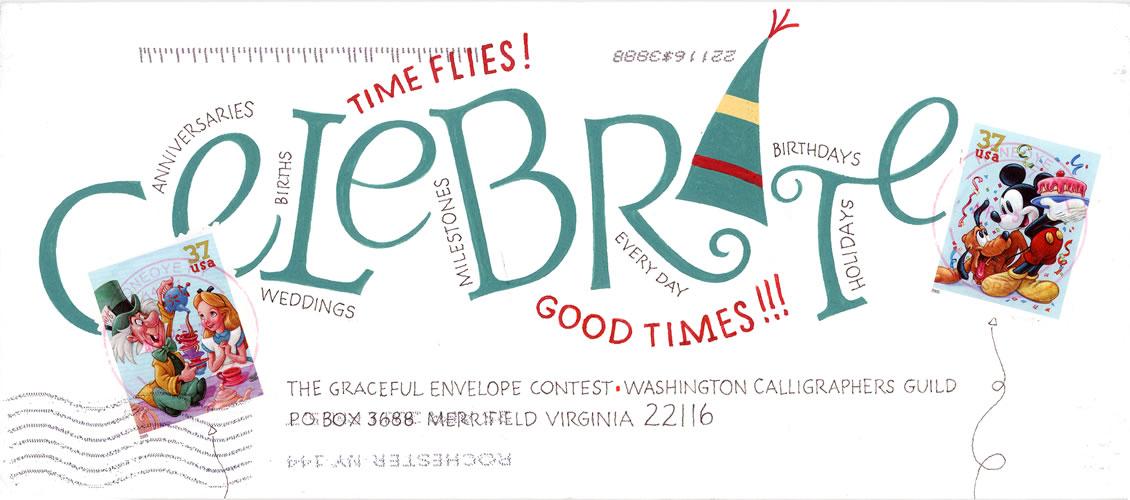 Theme: Time Flies / Celebrate Good Times!



2011 Winner
Theme: A Stream of Letters / Streamlined Creativity



Homage to Charles and Ray Eames, two of my favorite designers.



2010 Honorable Mention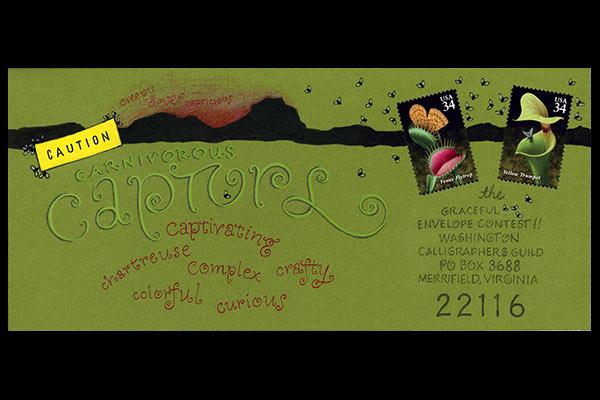 Theme: C's the Day, word play with carnivorous plants.



2008 Honorable Mention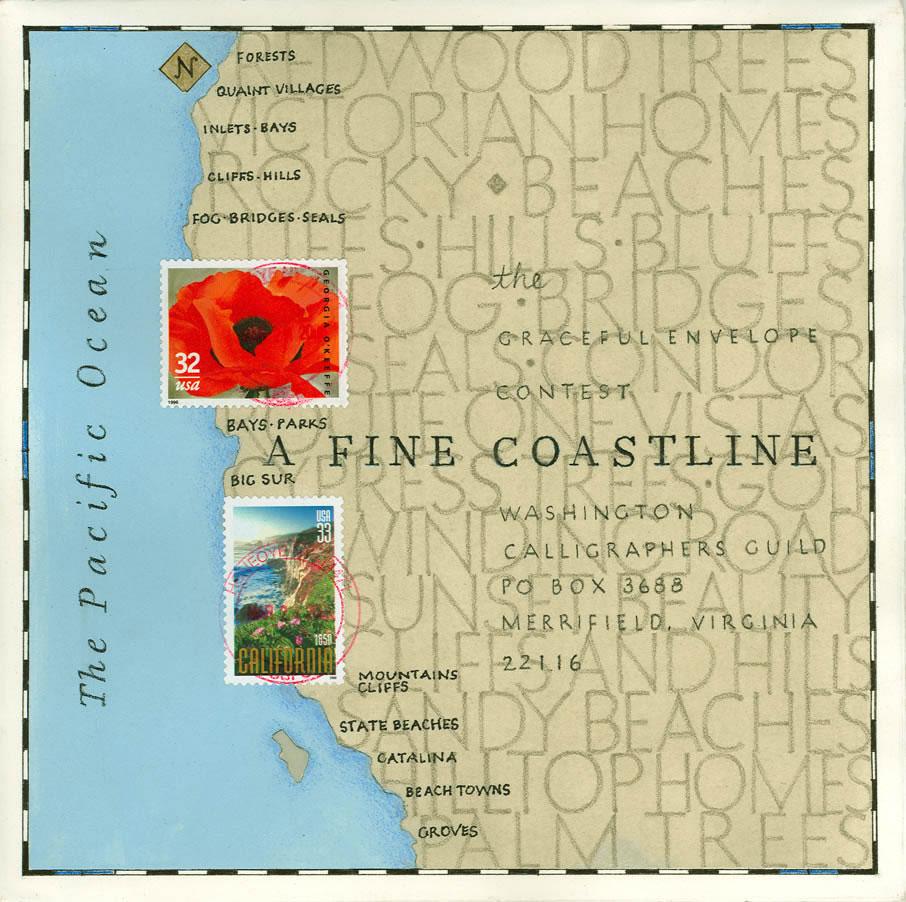 Theme: A Fine Line: The California Coast



Some of my favorite areas in the world.



2006 Honorable Mention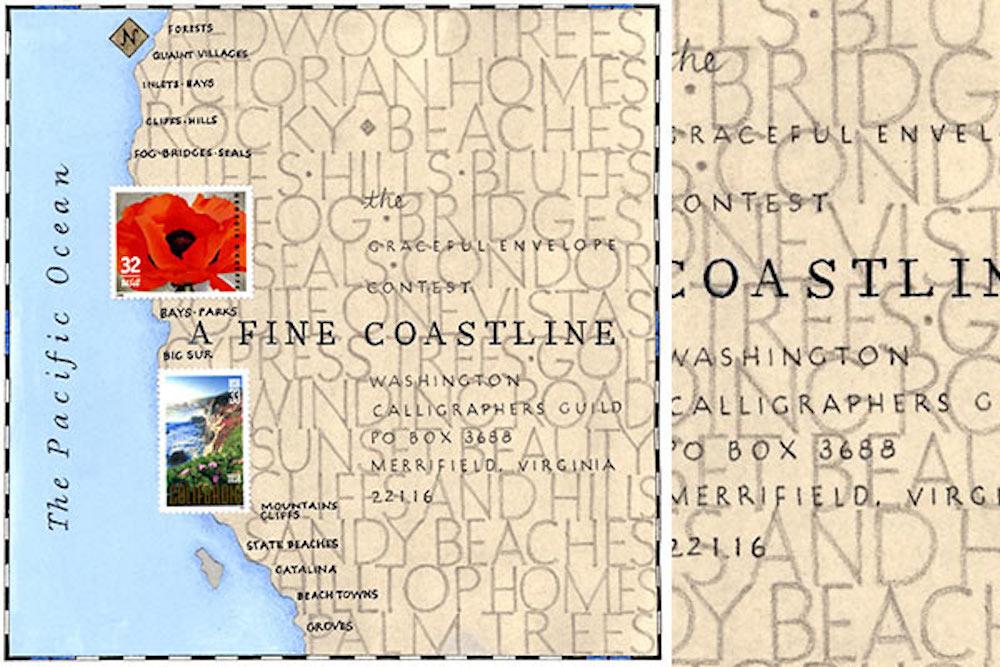 This is a difference view of the Fine Line envelope.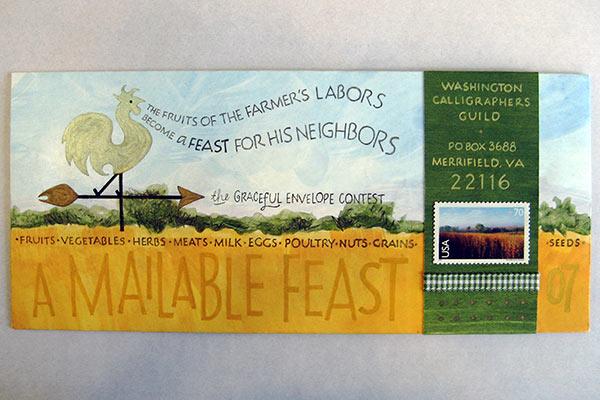 Theme: A Mailable Feast, homage to America's farmers.



I wanted to honor these hard-working Americans.



2007 Winner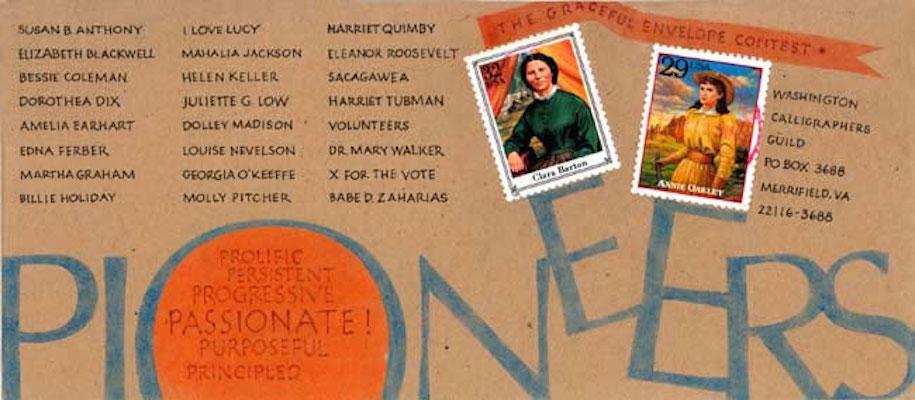 The Letter P: Pioneers



These are some of my female heroes.



2005 Winner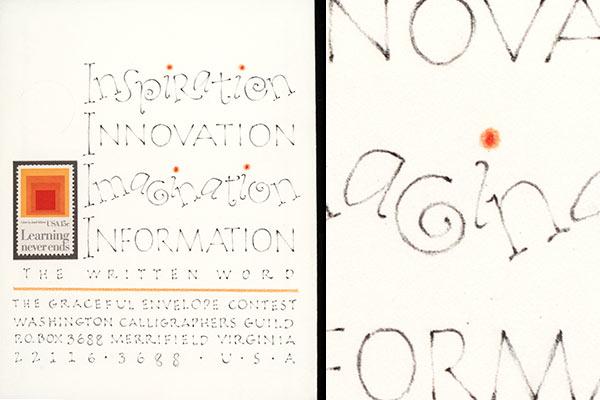 Theme: The Written Word, Learning Never Ends



Bradbury Thompson Stamps!



2005 Winner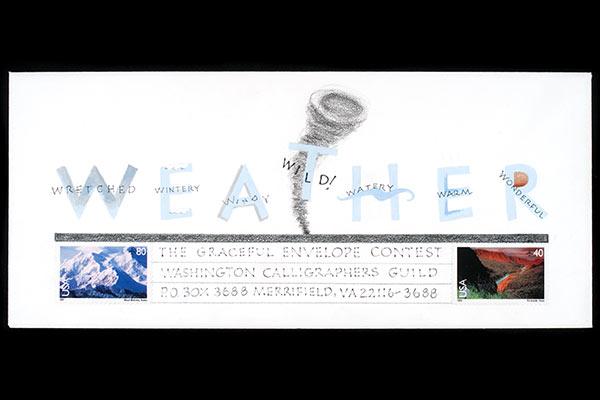 Theme: The Weather / Wretched, Wintery, Windy, Wild, Watery, Warm, Wonderful!



2004 Winner
---