Industry Partnership
Industrial Design students at RIT found their way to Sesame Street as they celebrated the culmination of a thrilling industry partnership with the widely beloved brand. 
Students spent the fall 2018 semester working with Sesame Workshop, the global educational nonprofit behind Sesame Street, to create modern products around the theme of "Urgency of Play." It was for the Industrial Design program's Metaproject — an annual studio course that pairs students with an industry partner. 
The output from the Metaproject 09 industry partnership was exhibited at Sesame Workshop's New York City headquarters as part of an event during New York City Design Week in 2019.
"This is just an extraordinary experience to be in the Sesame Street workshop headquarters and see where they produce their work," said Daniel Shapiro, a fourth-year Industrial Design student. "To exhibit in it is just incredible."
For the industry partnership, RIT collaborated with Theresa Fitzgerald '84 (Graphic Design), vice president of brand creative at Sesame Workshop. 
"We connected very quickly with Theresa in the spirit of RIT design and the Vignelli 'Design is One' ethos embedded in this project," said Josh Owen, distinguished professor and chair of the Industrial Design program and founder of Metaproject. "Because the work was so strong across the board, all of the students were invited to come to Design Week and display their creations."
"It was clear to me from the moment I heard about this project, that it was extraordinary," Fitzgerald said. "Personally, I found this opportunity to partner with RIT and the Vignelli Center meaningful. Professionally, as a design leader, maker, speaker and educator, I found this semester to be rewarding to engage and inspire young talent."
Industry partnership on display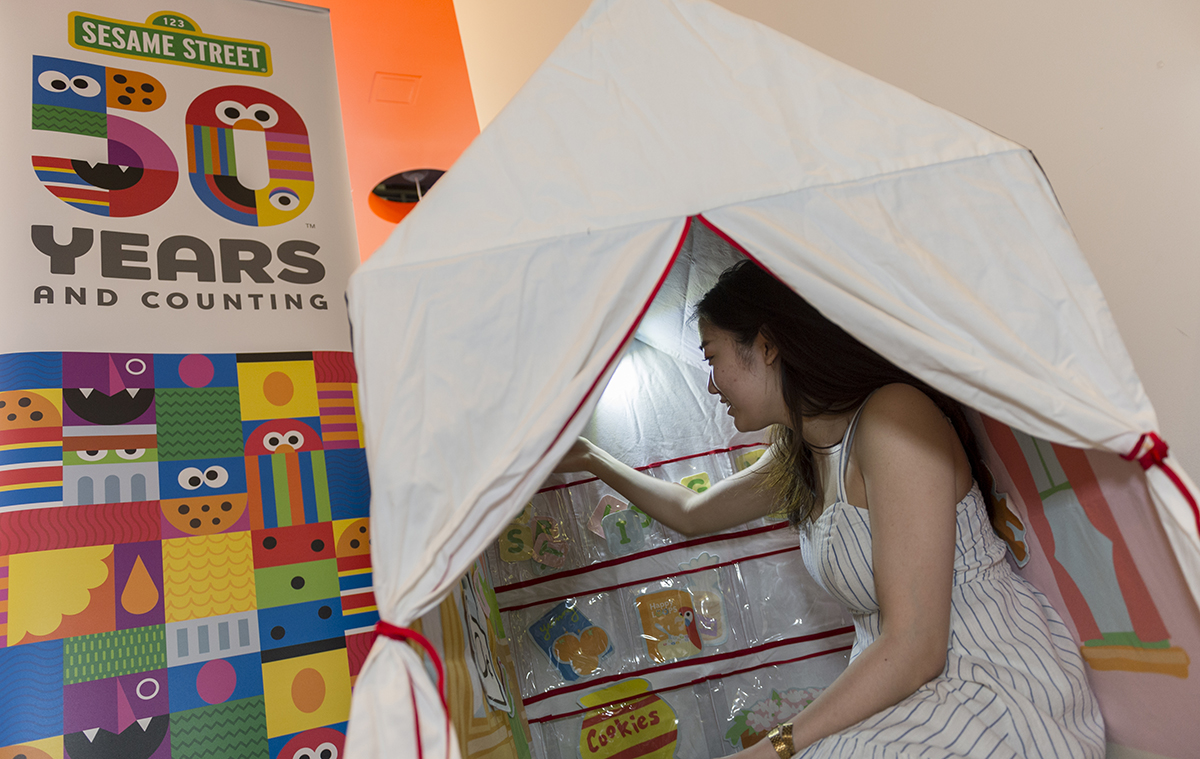 ---