Investigation of the Academy's Image Interchange Framework at RIT
Students of the Rochester Institute of Technology's School of Film and Animation produce hundreds of films each year. The focus of their studies is mainly on its story, direction, and editing. Managing what exactly happens to their scene from when they set up the lights on day one to the day the film screens in the Carlson Auditorium is the focus of this paper. There is often an assumption of "what you see is what you get" when it comes to student filmmaking. However, there is an enormous amount of image processing that occurs within the camera on set, the equipment used during post-production, and the projector at final exhibition. Often this produces unwanted or unexpected results. The solution to this problem is to develop a color management framework as a basis on which students can properly manage the "final look" and maintain the creative intent of their projects.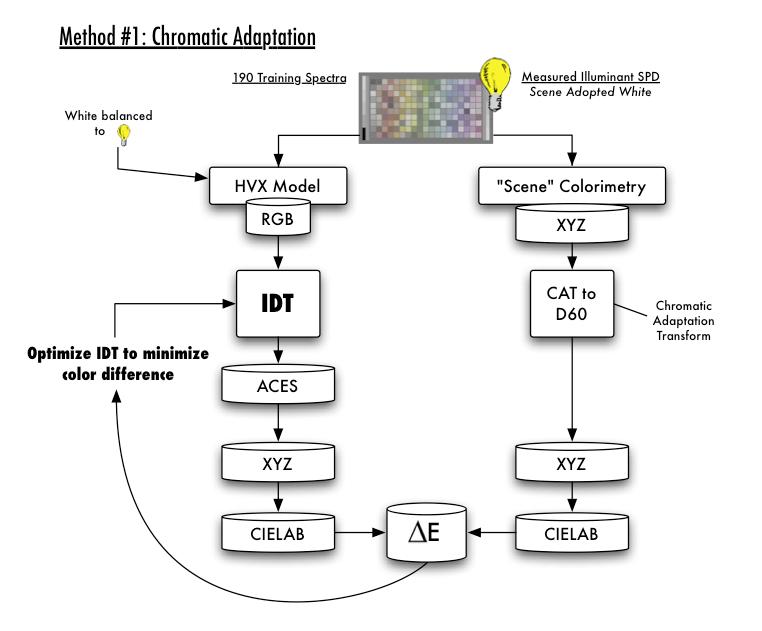 Example workflow for generating an Academy Input Device Transform (IDT). Full detail is available in pdf download below.
Academy IIF at RIT
Download the attached paper to review the AMPAS IIF research performed at RIT
---