Multispectral Video Capture
Traditional three channel imaging systems are limited in the color accuracy they can produce and also have serious issues with observer metamerism. Spectral imaging involves capturing more than three channels of color information to record all the spectra available at the scene. By recording and then ultimately
projecting spectra, observer metamerism can be greatly reduced. Here, a spectral
imaging system using six primaries was constructed using two Imaging Source DFK 31BF03 cameras focused through a beamsplitter and Hassleblad lens to a scene. Two Schott filters, VG9 and BG40 were placed over each camera to create the different spectral sensitivities. The images from the two cameras were captured by a PC using C++ for processing and storage. The images were then digitally registered, combined into a spectral image, and stored into an XML file container containing the principal component values which can be used to directly recreate scene spectra for each pixel.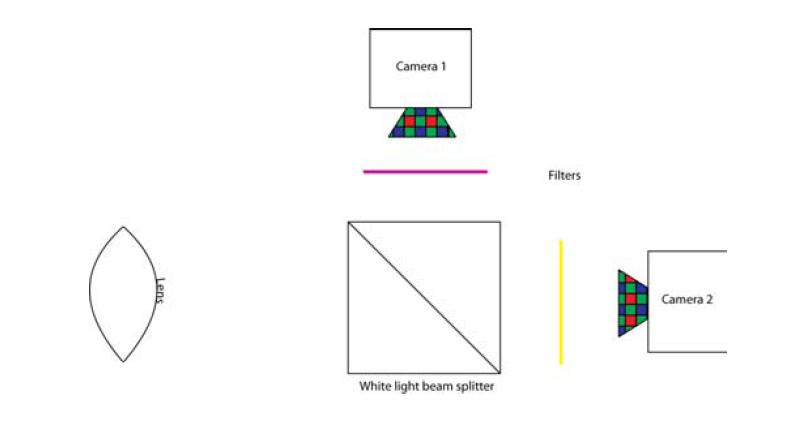 Simple 6-channel spectral video camera schematic

Multispectral video image processing path - principal components analysis (PCA) is used to store intermediate multispectral scene data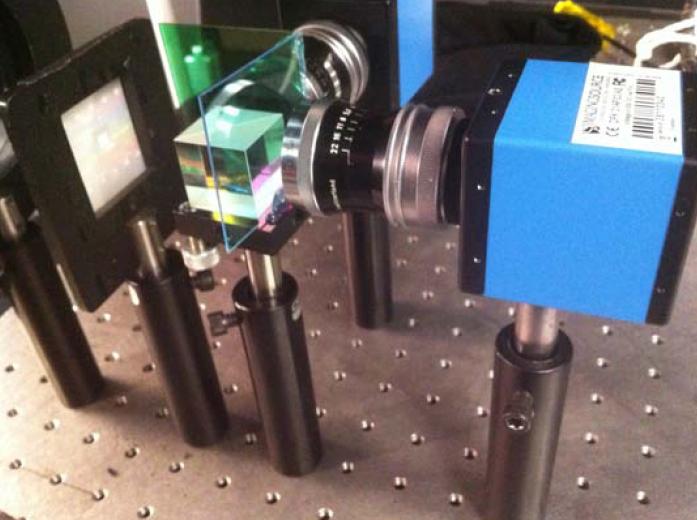 Prototype multispectral video system in the laboratory
Multispectral Video Camera
Download the attached document to see the final research summary
---