NBA Event Designer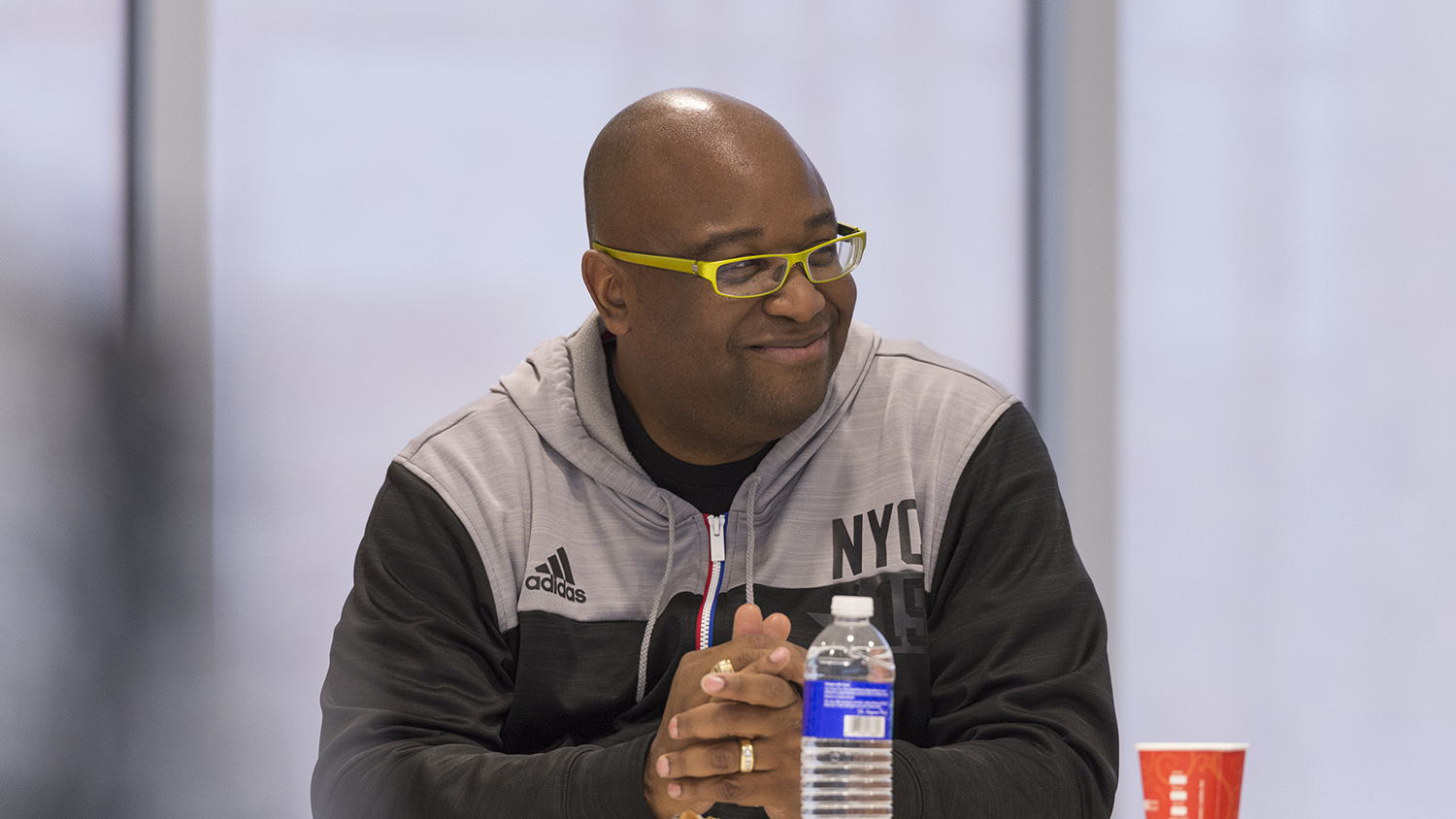 Gary Mack '93 (Interior Design) is a leader in the creation of immersive experiences for major sporting events around the world. As the associate director of creative strategy and production for the National Basketball Association (NBA), he uses a strategic approach to design and implementation. Mack has been with the NBA for nearly 20 years, leading the design processes as an event designer for the NBA Finals, Draft, All-Star Game Weekend, Global Games and more.
Mack has produced branded environments that have been installed in the U.S., Asia, Africa and Latin America. The NBA's global corporate offices and retail stores in China and New York City have also been positively impacted by Mack, who developed engaging, spatial interiors for those spaces. 
Prior to his work as an event designer and immersive experience innovator, Mack was responsible for award-winning development and design of NBA, Marvel, MLB and NFL products for Fleer trading cards.
Photo by Chris Coe '17 Advertising Photography option (Photographic and Imaging Arts BFA): NBA event designer Gary Mack returned to RIT in 2015 to deliver a lecture to the RIT community.
---