New Year's Cards 1994-Present
These are examples of holiday cards produced each year since
1994.

The message is conveyed typographically or with hand lettering, and expresses a thought or hope for the year ahead.

Every year alternates between a horizontal and vertical card designed for a #10 envelope.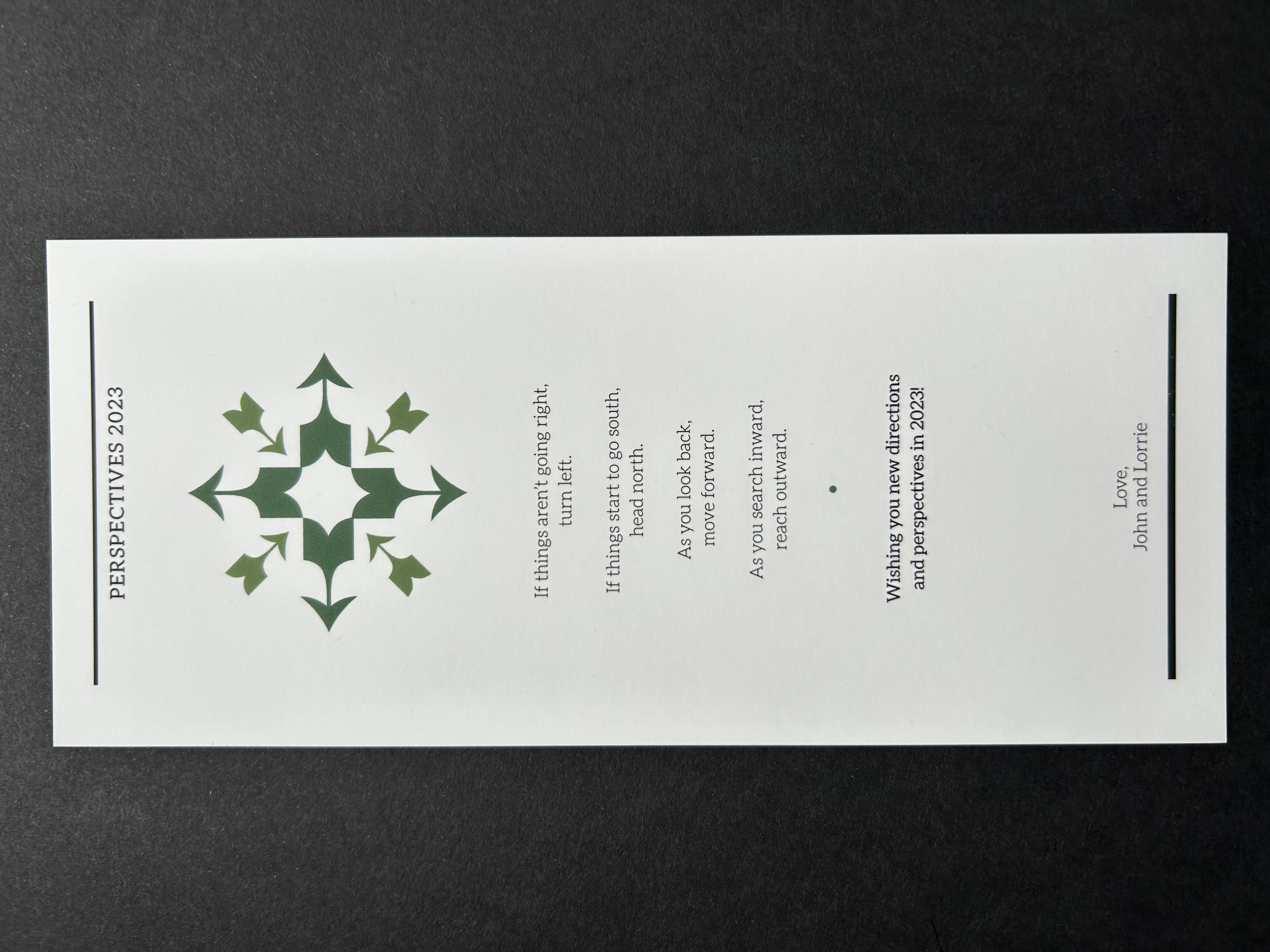 The 2022/2023 card pokes fun at the many decisions we have to make everyday.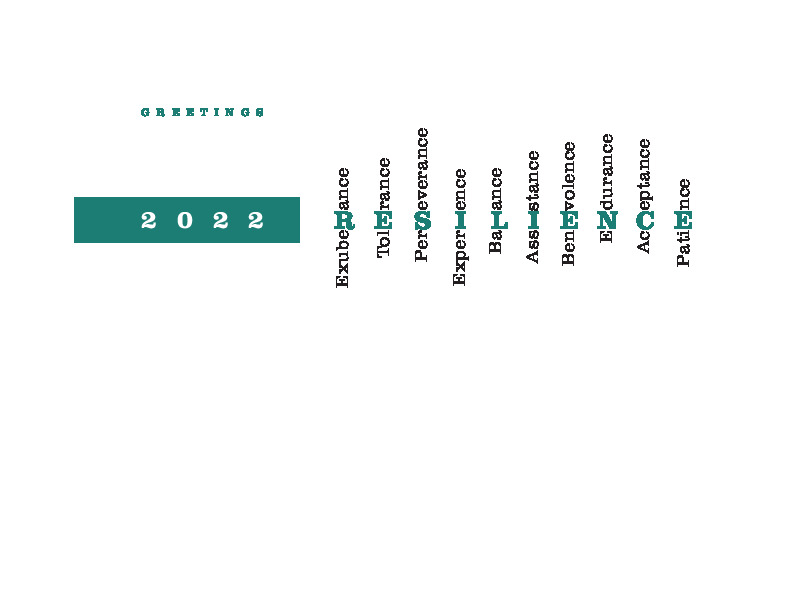 the 2021/2022 card highlights our resilience and ability to cope during the challenges presented by the extended Covid-10 pandemic.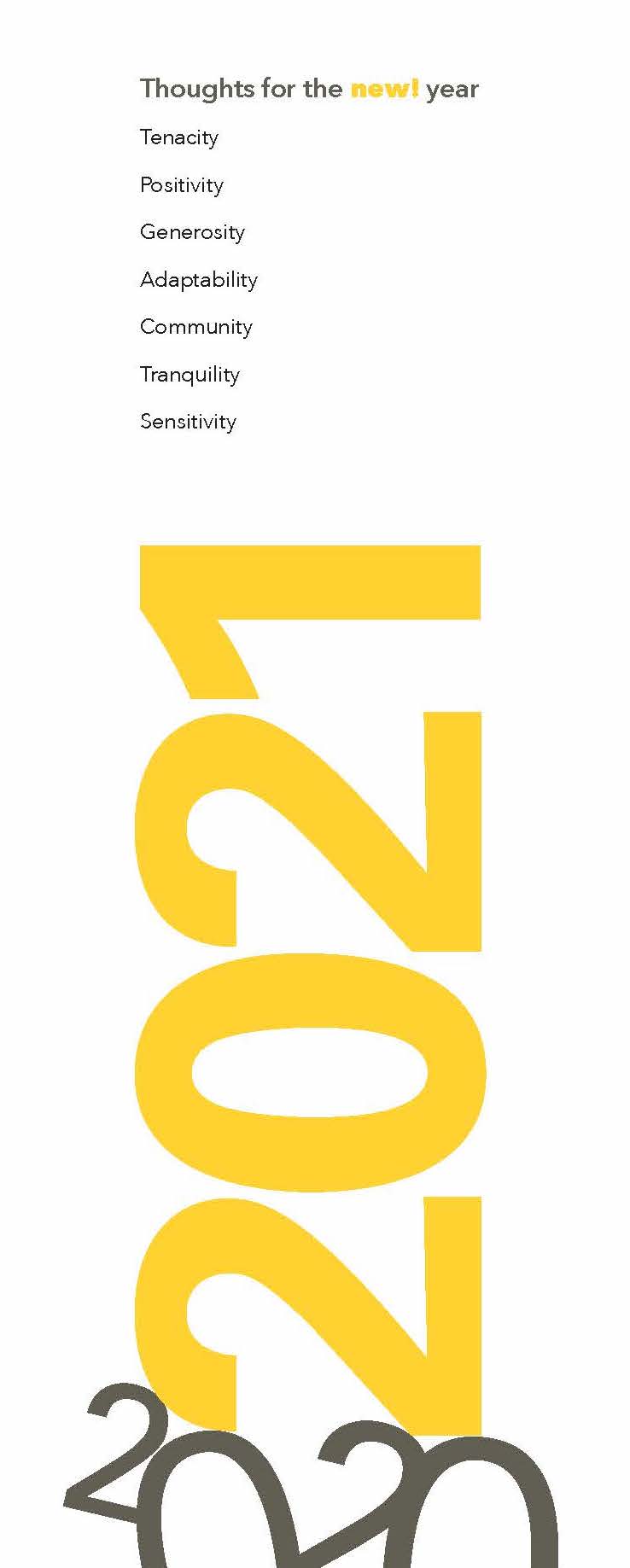 The 2020/21 card was a tough one. Hopefully 2021 will be the ray of hope we need in these challenging times.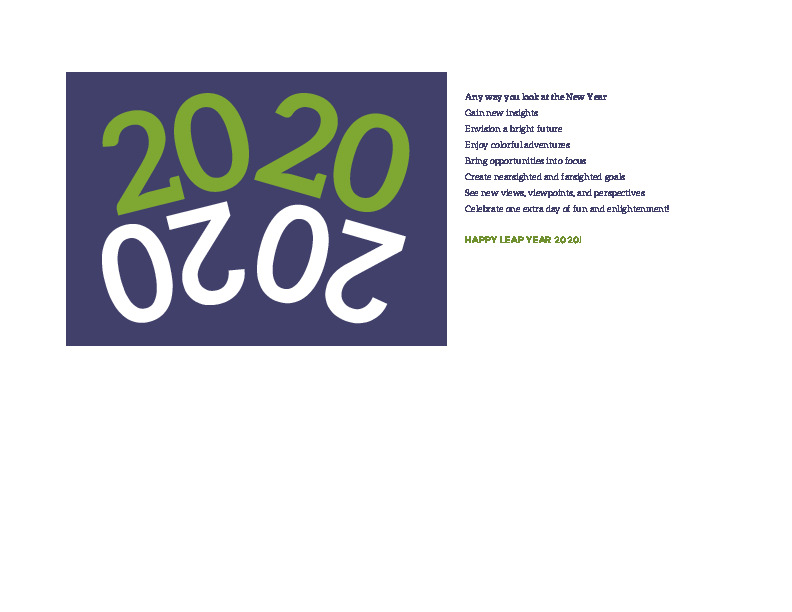 Who knew....I did not have the foresight to know about 2020....and hindsight is 20/20!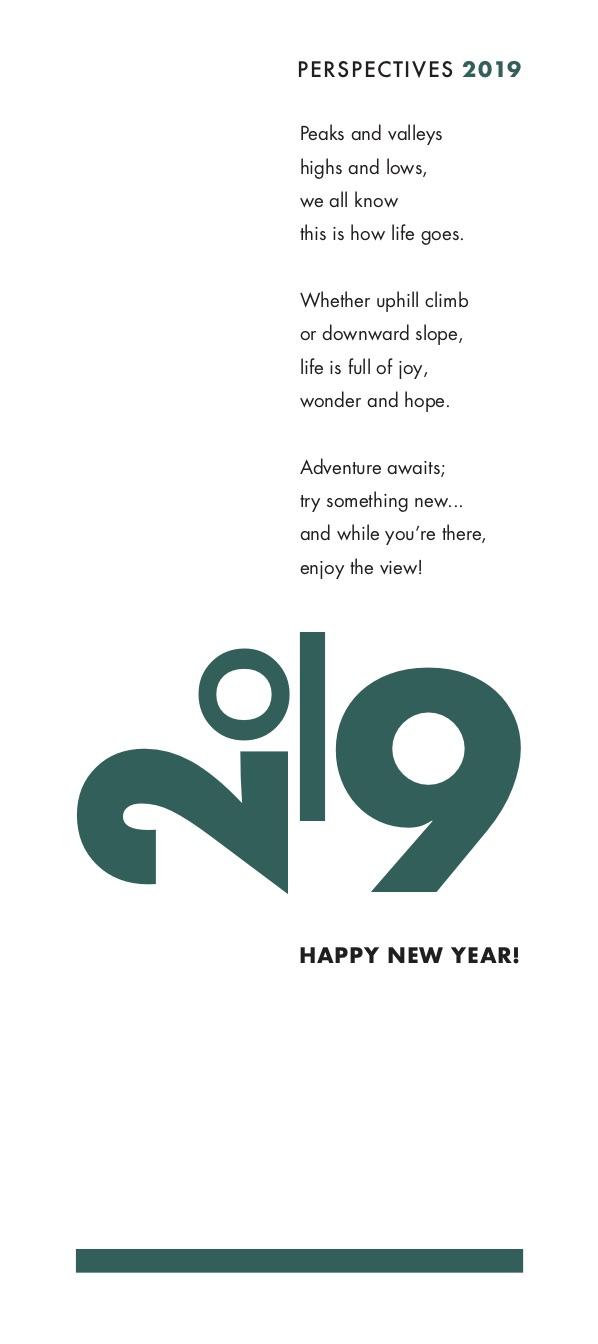 A positive spin on 2019.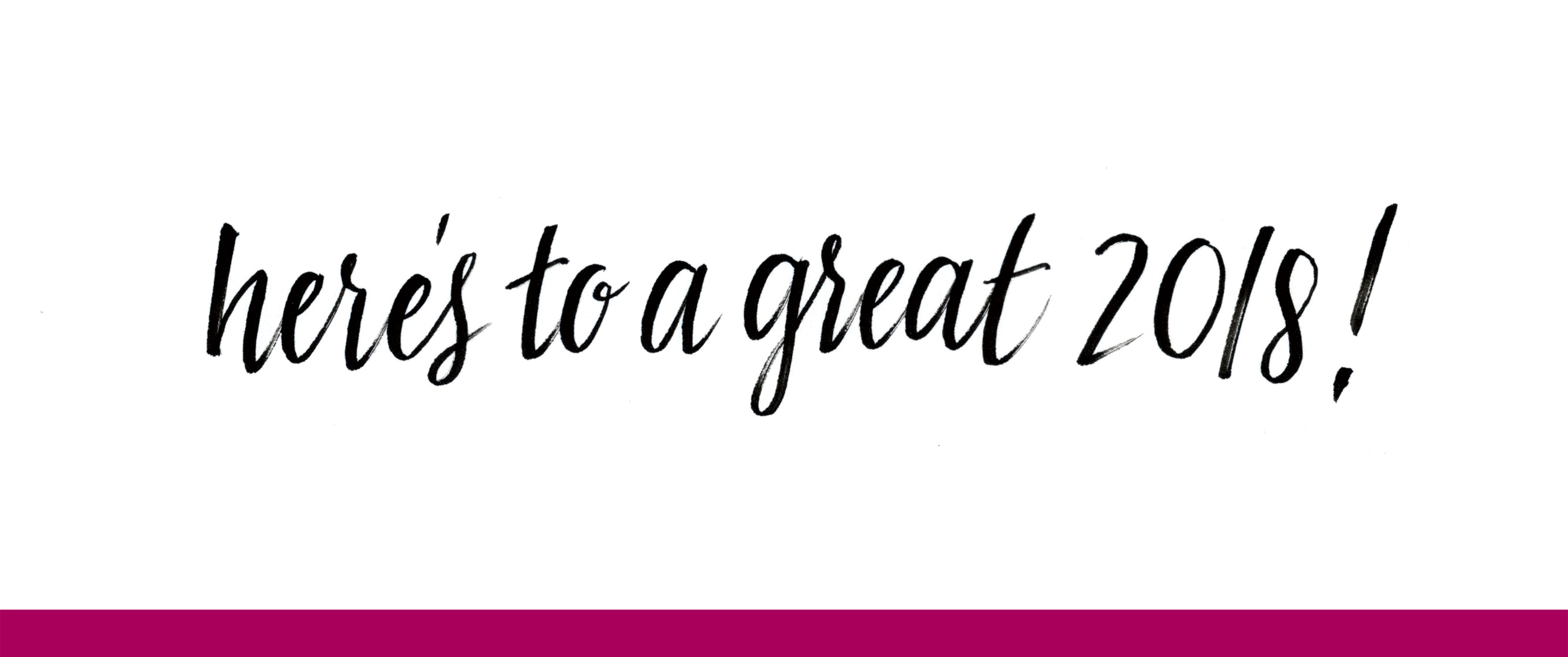 Calligraphy for 2018!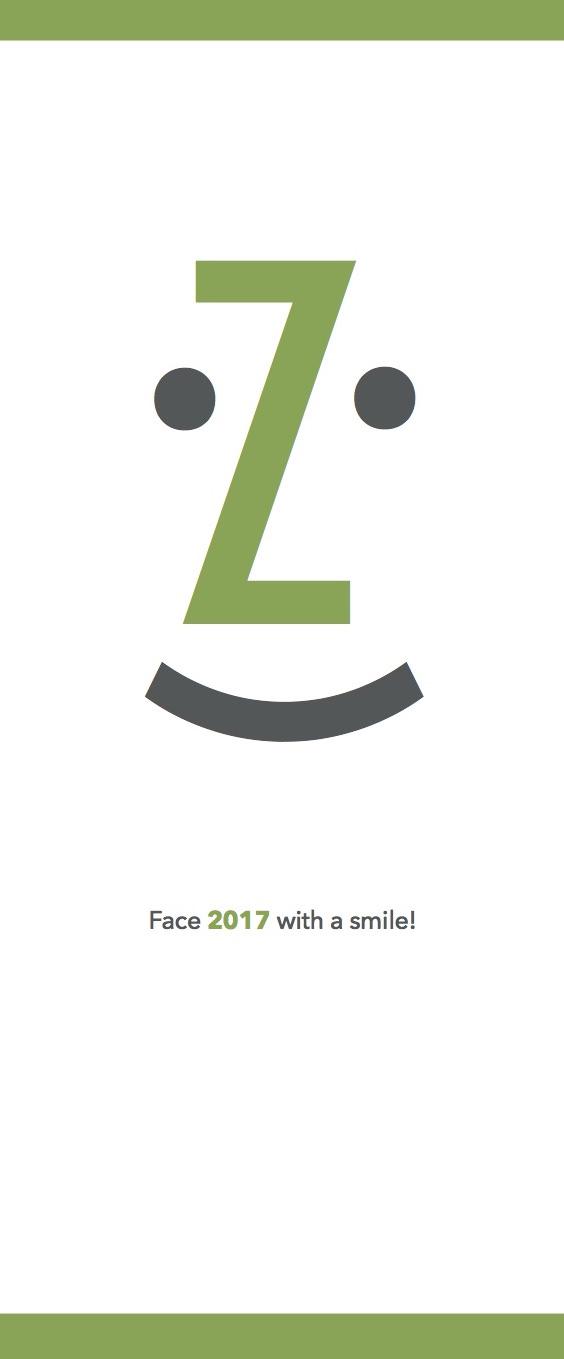 The 2017 New Year's card was a response to a bitter election, and uses the Pantone Color for 2017,

"Greenery" for the color palette.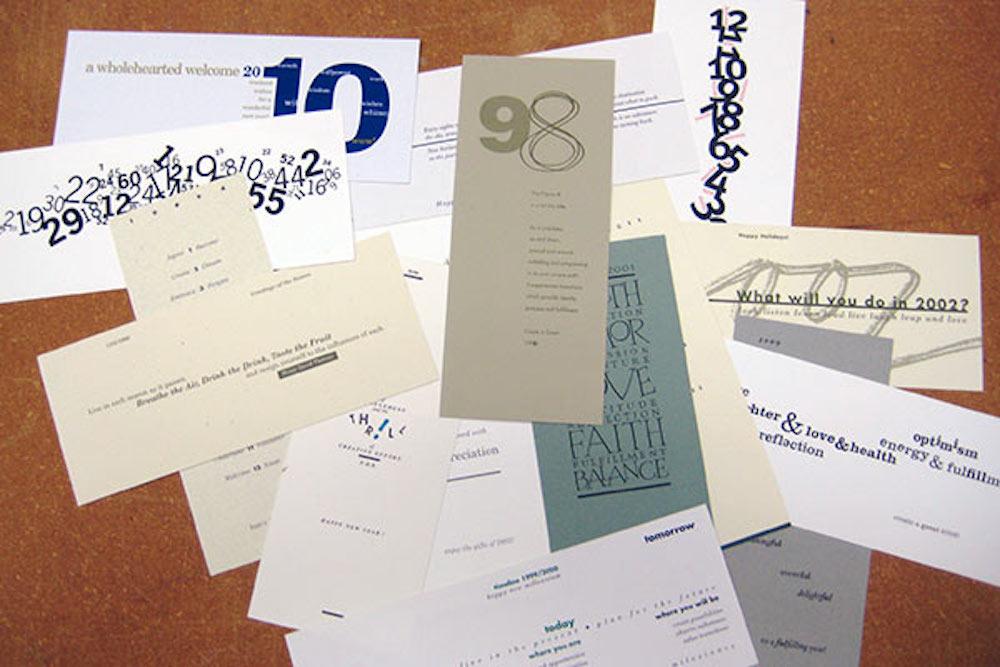 A selection showing the range of styles and moods for the first 16 years of the series. (1994-2010)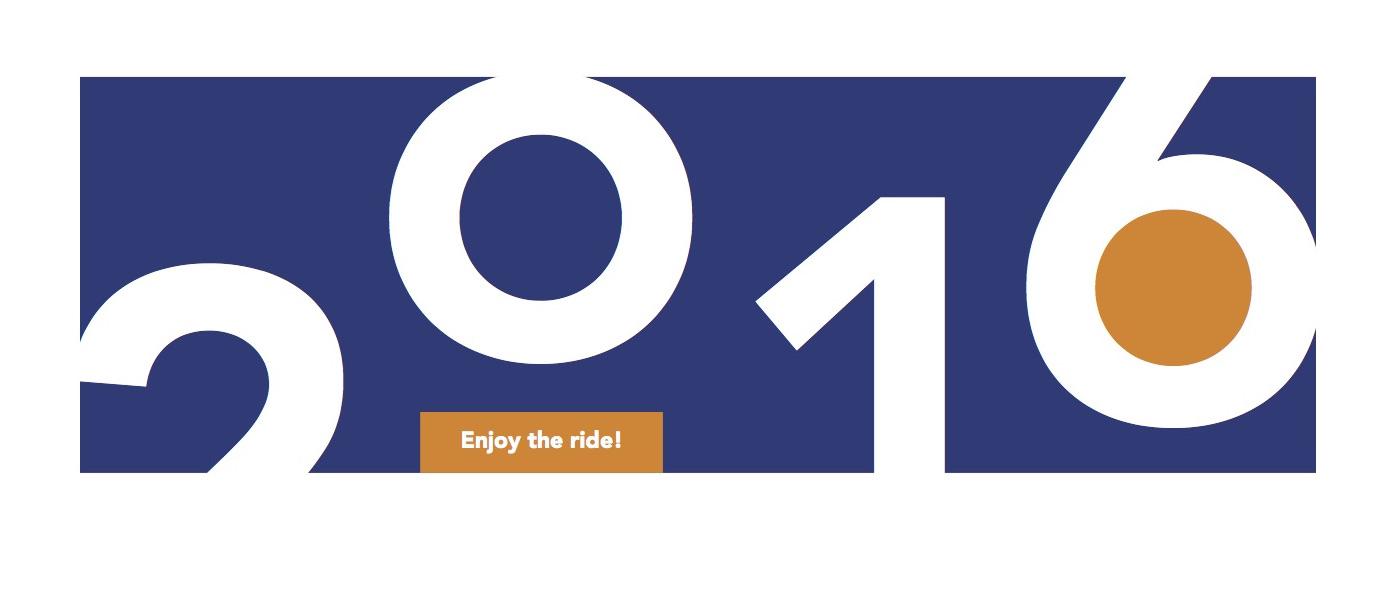 This was for 2016, which I knew would be a bumpy ride!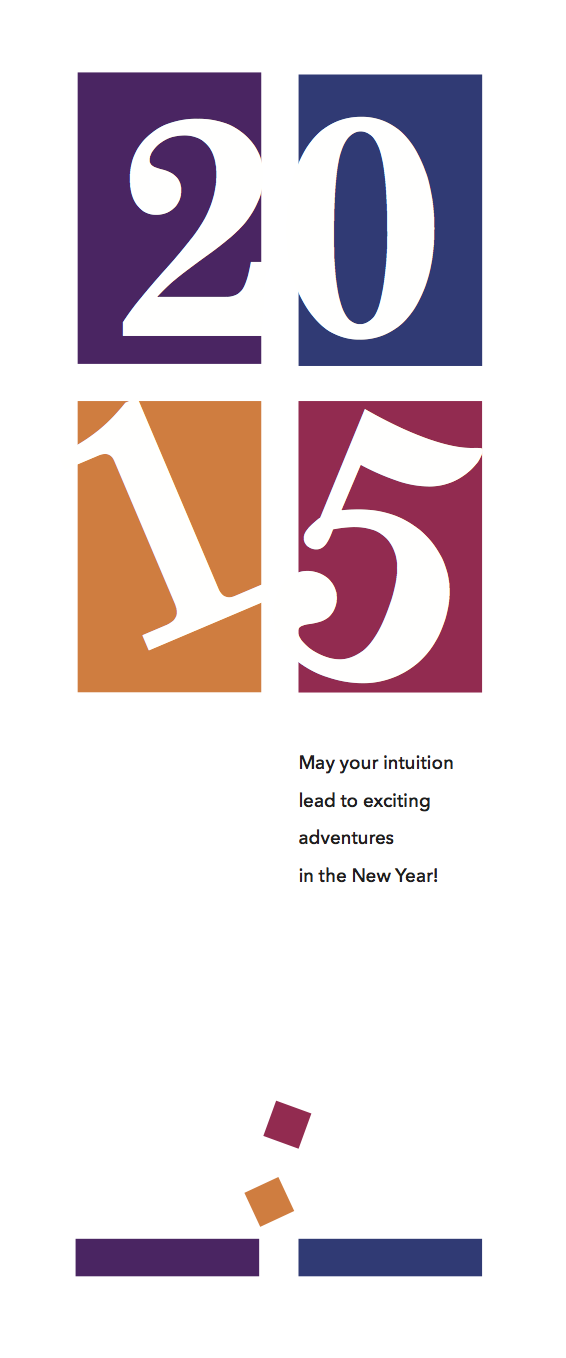 May your intuition lead to new adventures in the New Year 2015!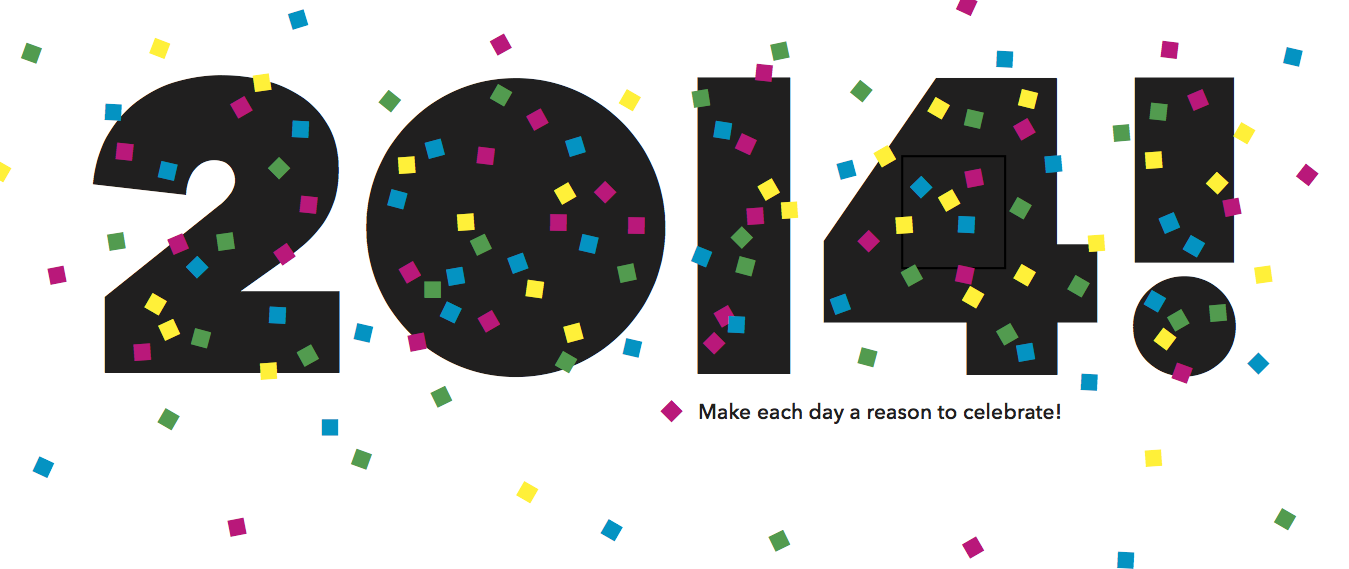 Make each day a reason to celebrate in 2014!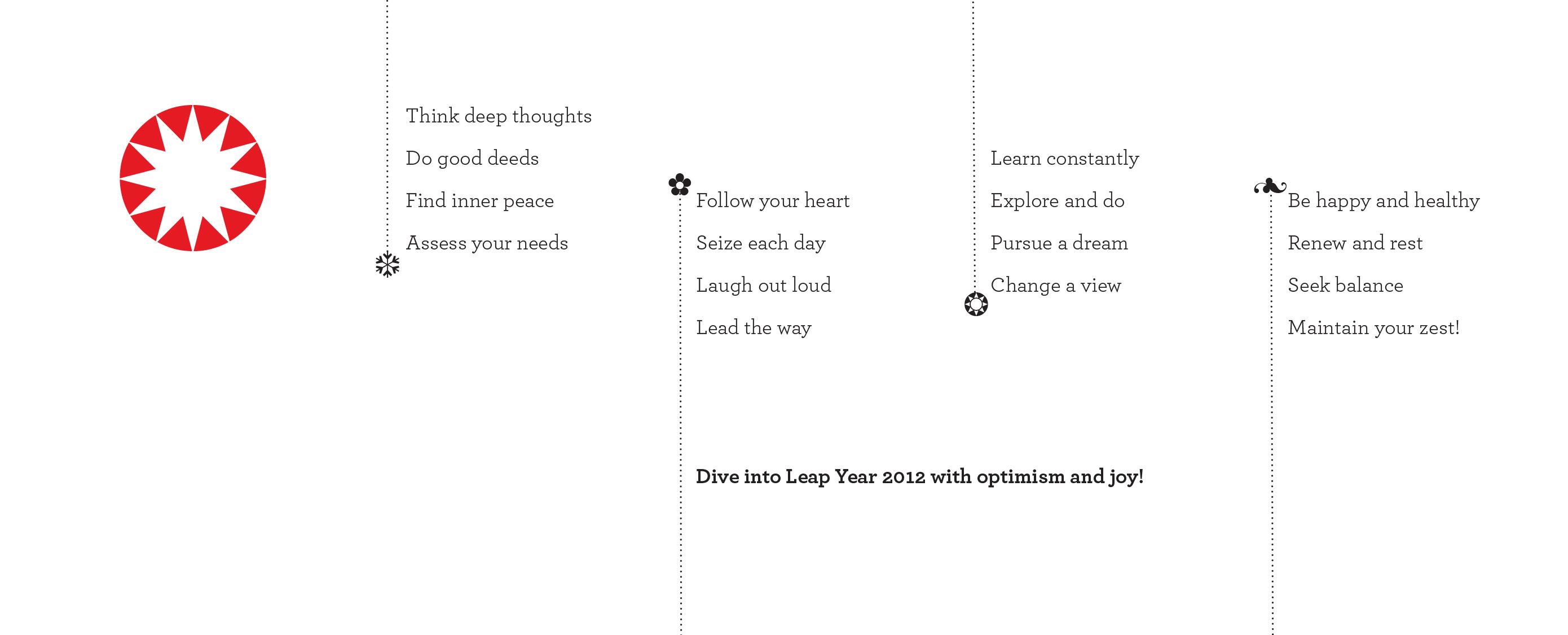 2012 Holiday card with a Leap Year theme.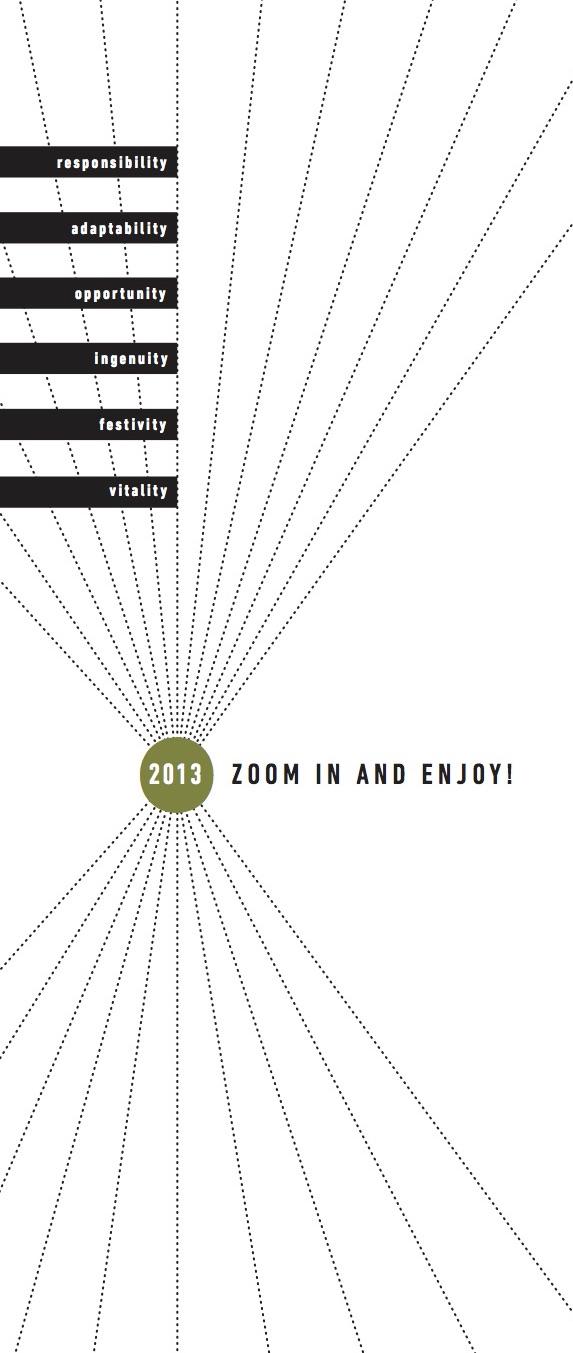 The thought for 2013.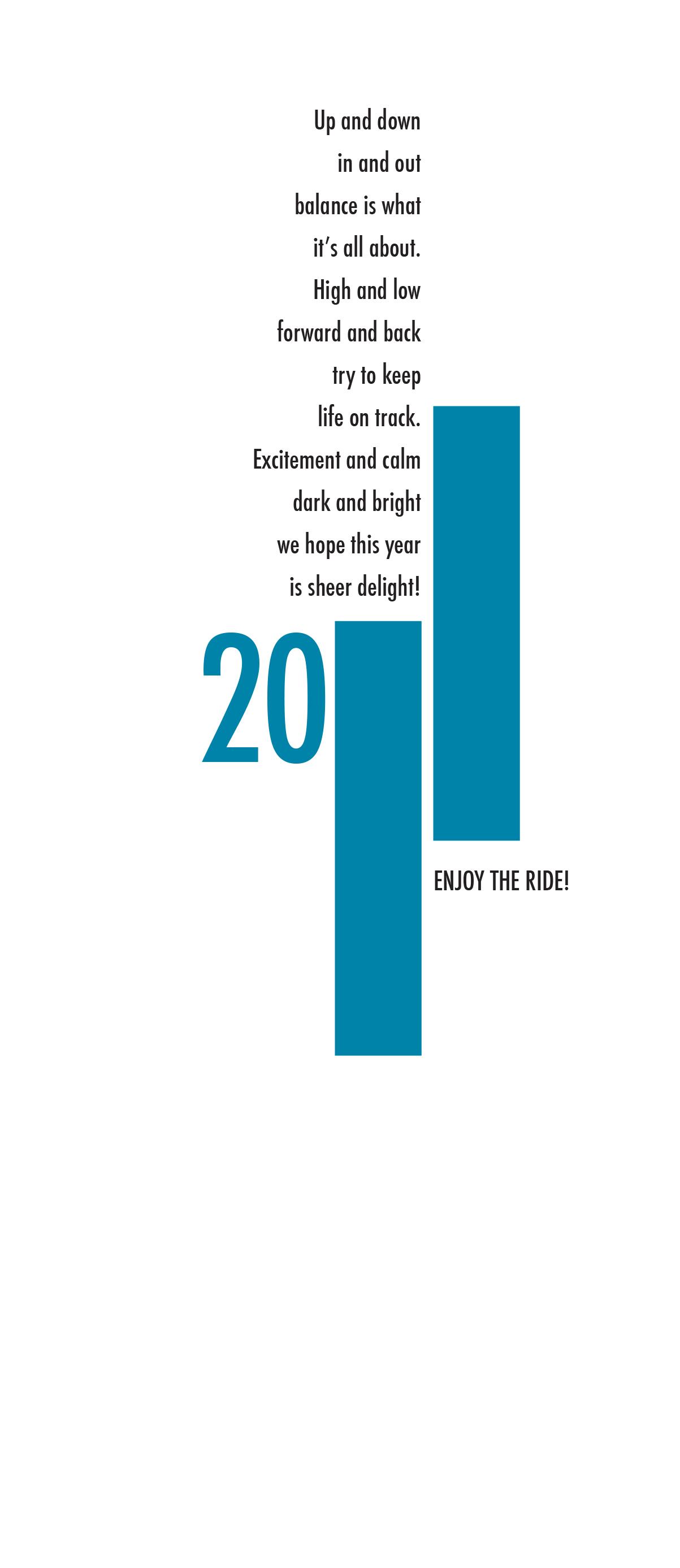 2011 Holiday Card with an elevator theme.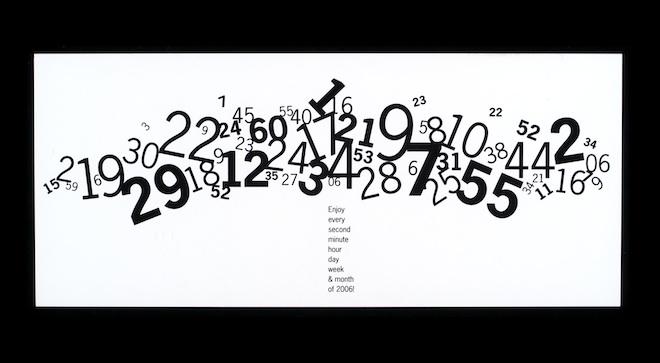 Close-up of the 2006 card.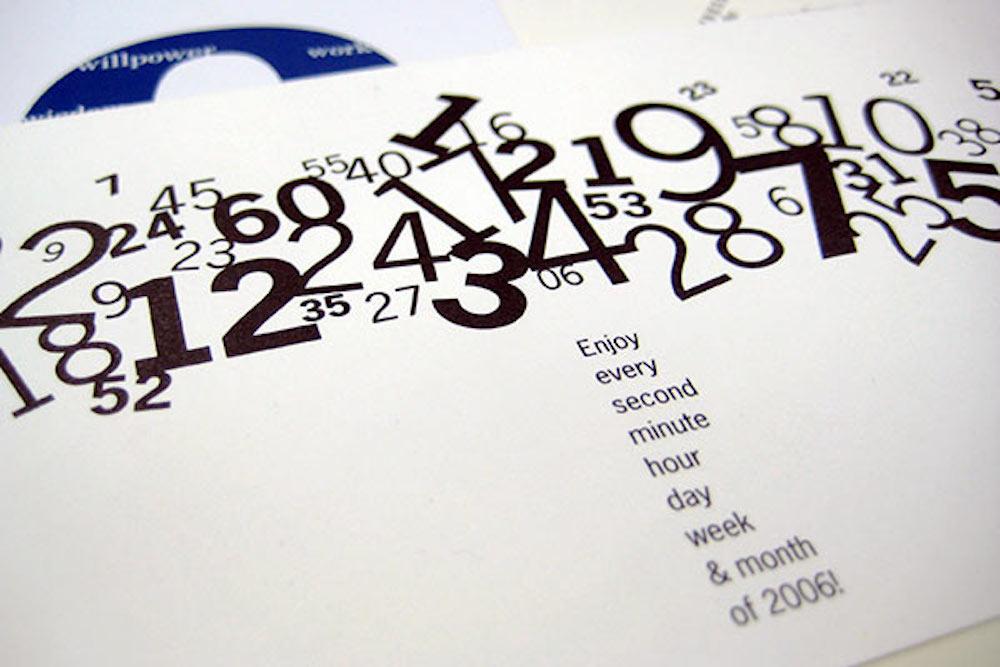 A close-up view of the 2006 card.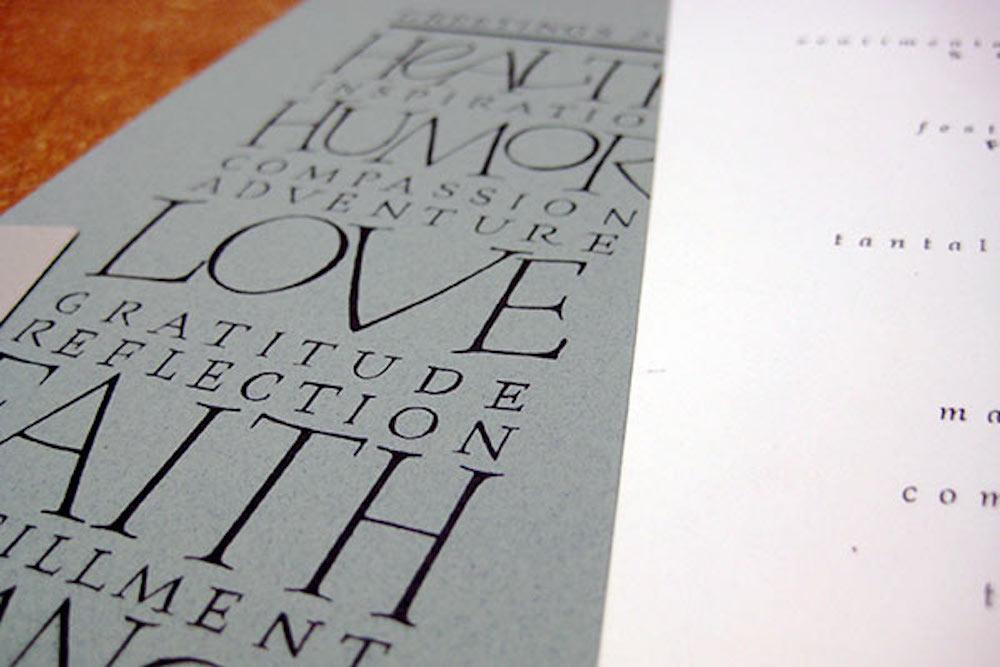 A selection of cards from the 1990's.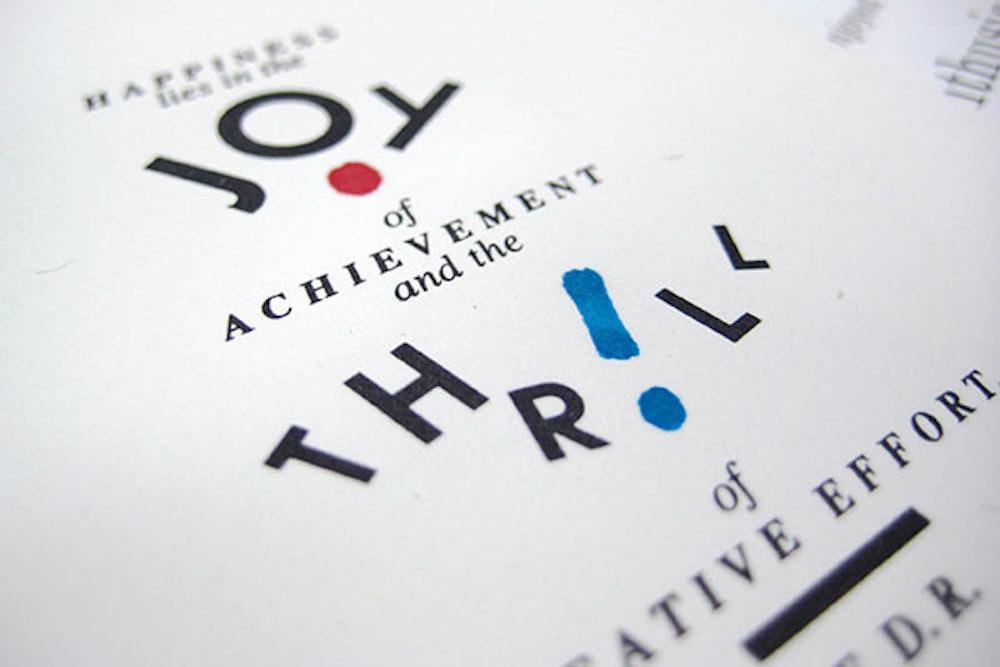 A fun message by F. D.R.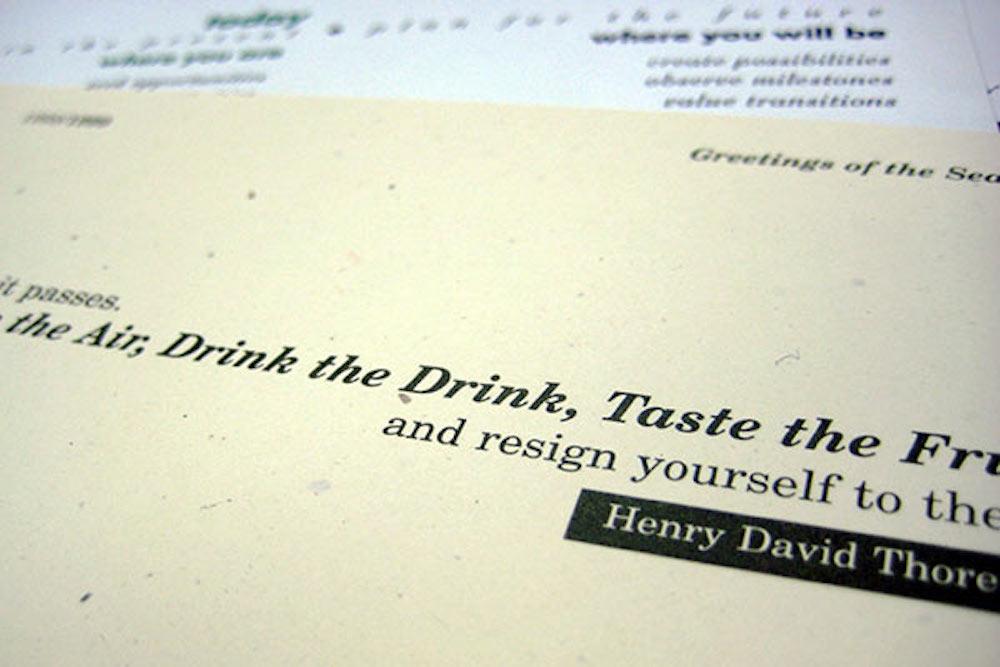 A literary message.
---