Real-world Interior Design Workshop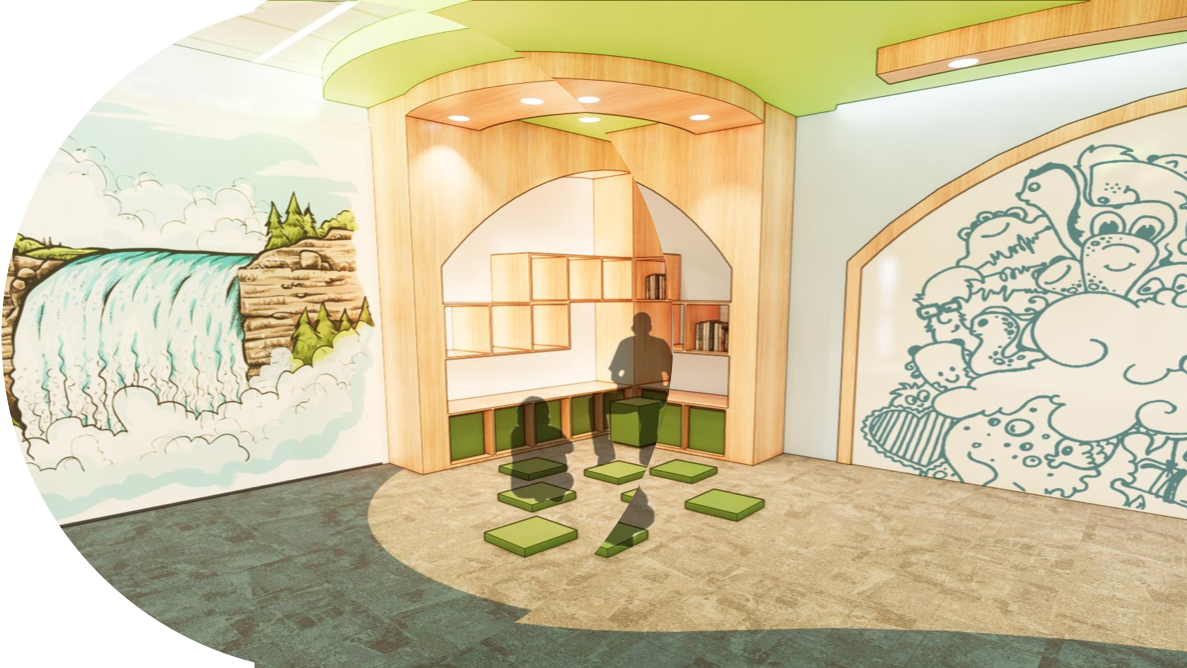 The Central Library of Rochester and Monroe County's Secret Room has made countless childhood memories during a near-100-year history. For its annual program-wide Hyperspace workshop in 2020, RIT Interior Design students teamed up with the library to unlock more magical moments for youngsters in the future. 
Each year, all Interior Design students are challenged to work in teams to solve a design problem faced by a real-world client for Hyperspace, which runs the entire first week of the spring semester. 
This year for the interior design workshop, students proposed redesigns of the Central Library's pint-sized space that's long hosted library programming and holds the George W. Cooper Doll Collection. 
Students proposed interior design packages for an experiential place of wonder for children as they find the hidden entrance and step into the Secret Room for an enriching experience. The overall goal was to arouse a heightened sense of mystery within the space.
The winning team of Sarah Chambers, Gillian Kostek, Amy McFeely, Caroline Pedrotti, Thomas Richter, Jonathan Sutton and Sarah Vollmer designed "Haven." It's a flexible, multi-use space that maintains the Secret Room's cultural and historical context to Rochester. The lively layout features areas for stories, movies, learning and play. 
Pedrotti said the structure of Hyperspace — which places third-year students on each team in leadership roles — sets a foundation for success even after the workshop's completion.

"Allowing the juniors, rather than the seniors, be project managers allows them to gain confidence in both their design and leadership abilities," said Pedrotti, whose group was led by Richter and Sutton. "From my own experience last year, and observing the third-years this year, you can really see a positive change in the way a lot of them will carry themselves throughout the remainder of the program."
Renderings by the interior design workshop's winning team are below: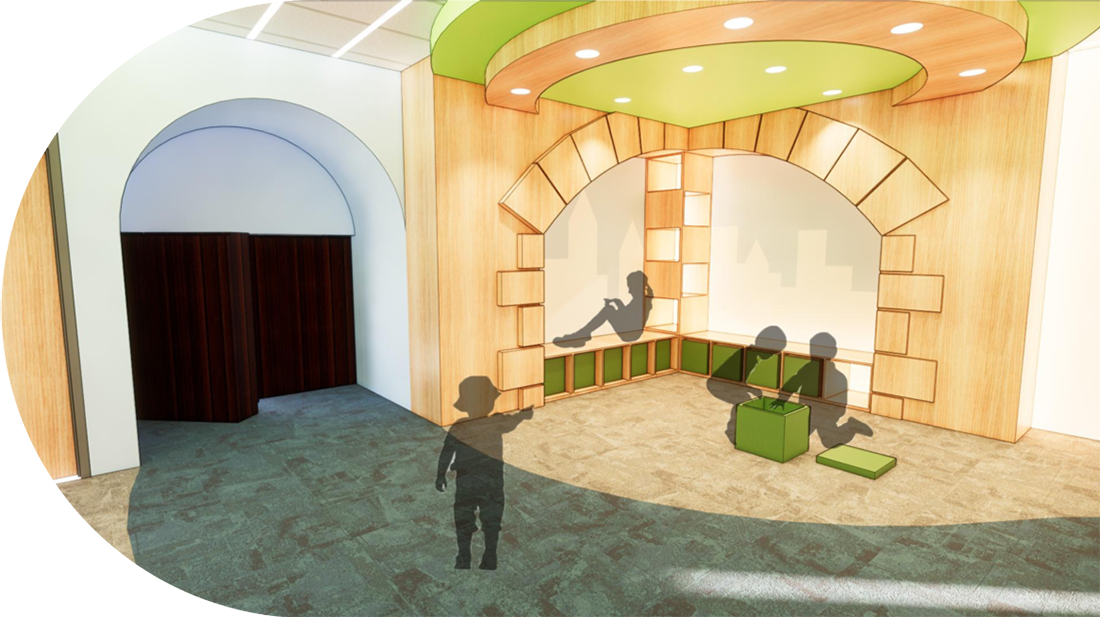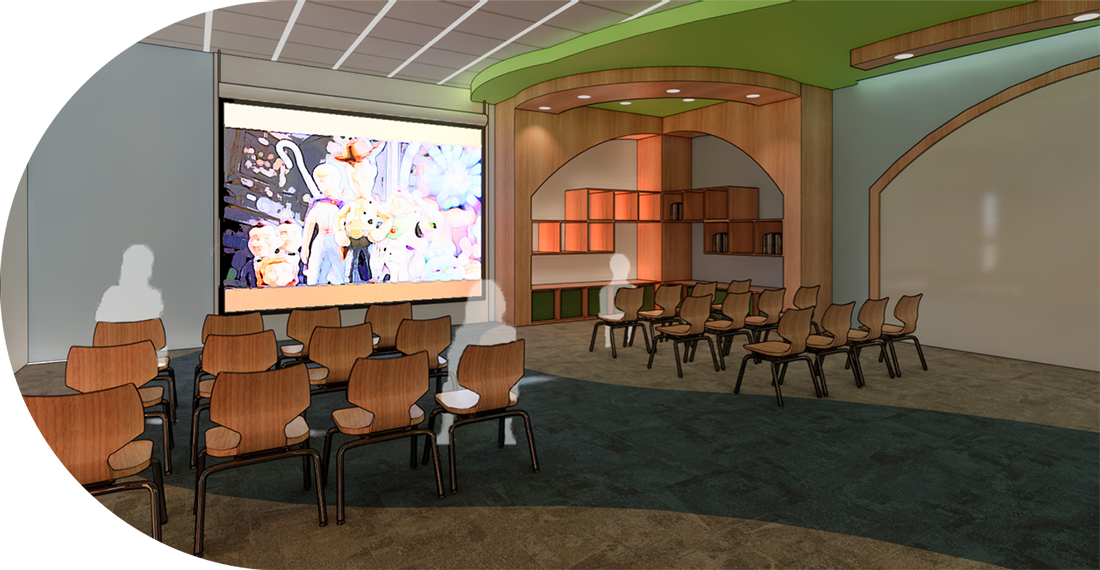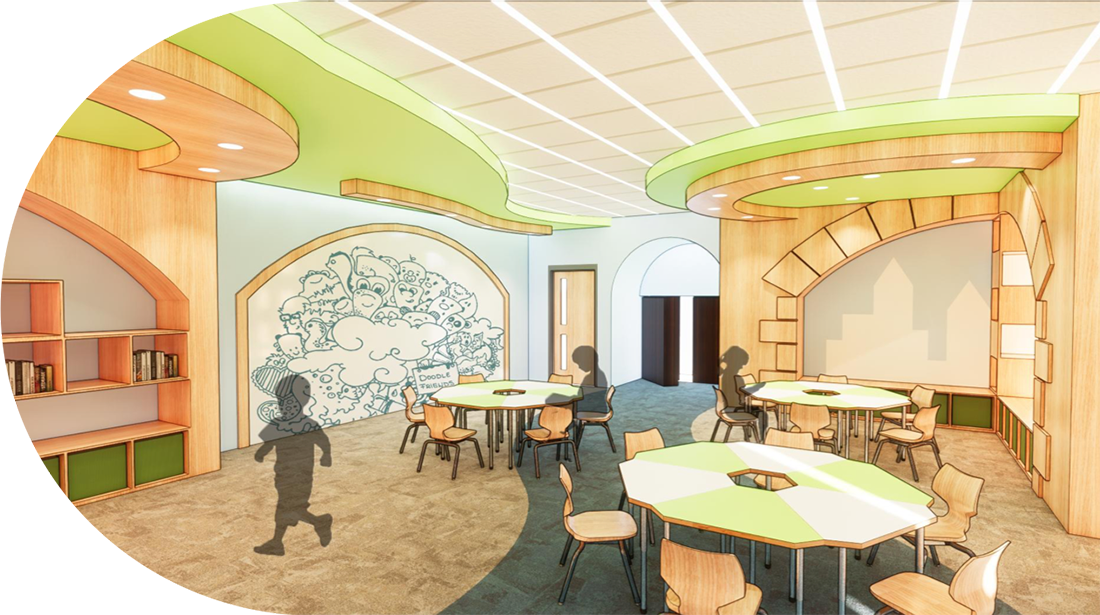 ---