SI Newhouse School of Public Communications, Syracuse University Calligraphy Workshop
I was invited to create a workshop to introduce students in the graphic design BS program to letterform systems to enhance their understanding of construction and proportional relationships. This workshop was held on April 12, 2014.

Chancery cursive minuscules were selected to show the various letter families.This 3 hour workshop was intense, challenging and very
enjoyable!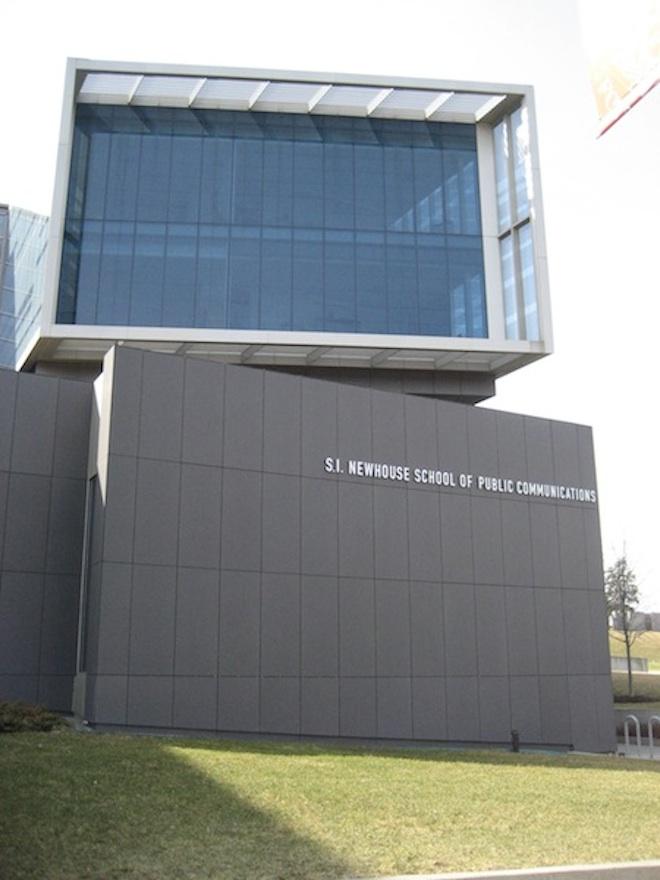 What a gorgeous facility. Very impressive.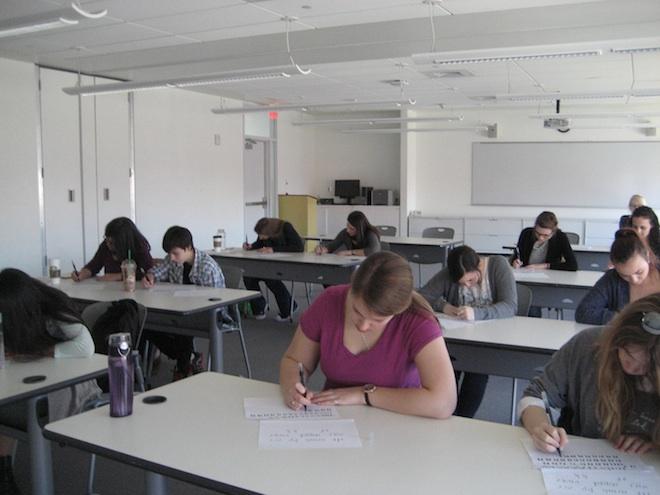 Participants work on their letters using the model sheets provided.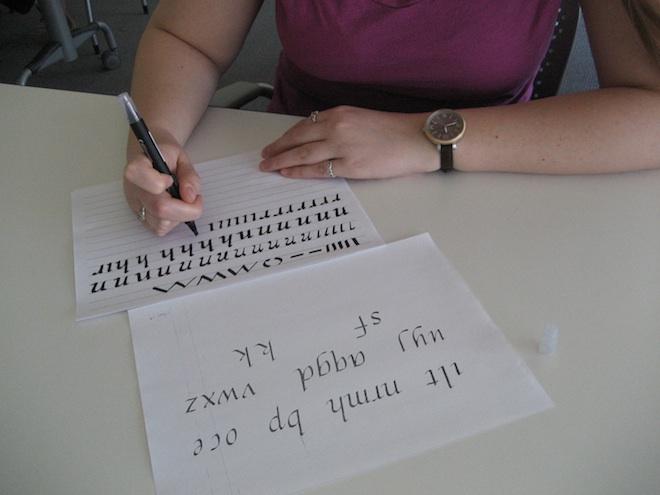 Close-up view of model sheet and student practicing the introductory strokes and letters.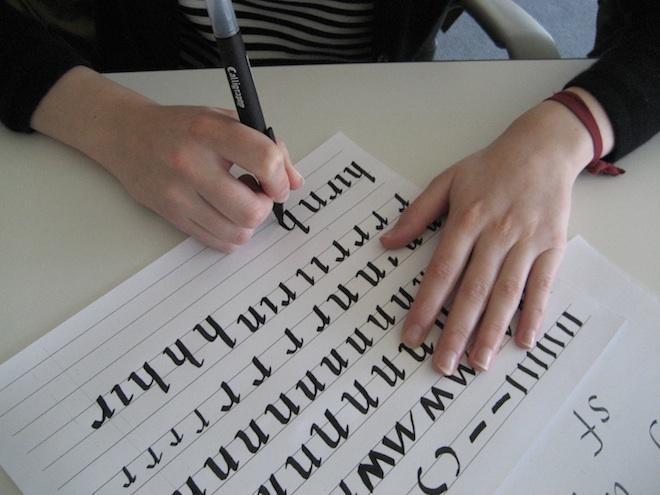 Close-up view of letter practice.
What a great group of beginning Calligraphers!
---