WC Line for Kontextur
The WC Line for Kontextur consists of a plunger with a storage dish, a toilet brush with a storage vessel and a waste bin. The design for the WC Line uses functionality and performance as the primary measures which define beauty; inspired by universal languages which have stood the test of time. These products exude clarity by blending utility, usability, materiality and engineering with careful attention to the concerns of space limitations often accompanying their context in the bath. Based on circular footprints, these items relate to one another naturally in many configurations, never looking out of alignment in their setting. The wooden handles are sourced locally to their production location and the full silicone rubber construction and reduced parts avoids the damage which limits the life of similar products made from other materials. All items in the line are washable and made to last. Winner of 2012 Chicago Good Design Award.

Photography: Michael Wilson.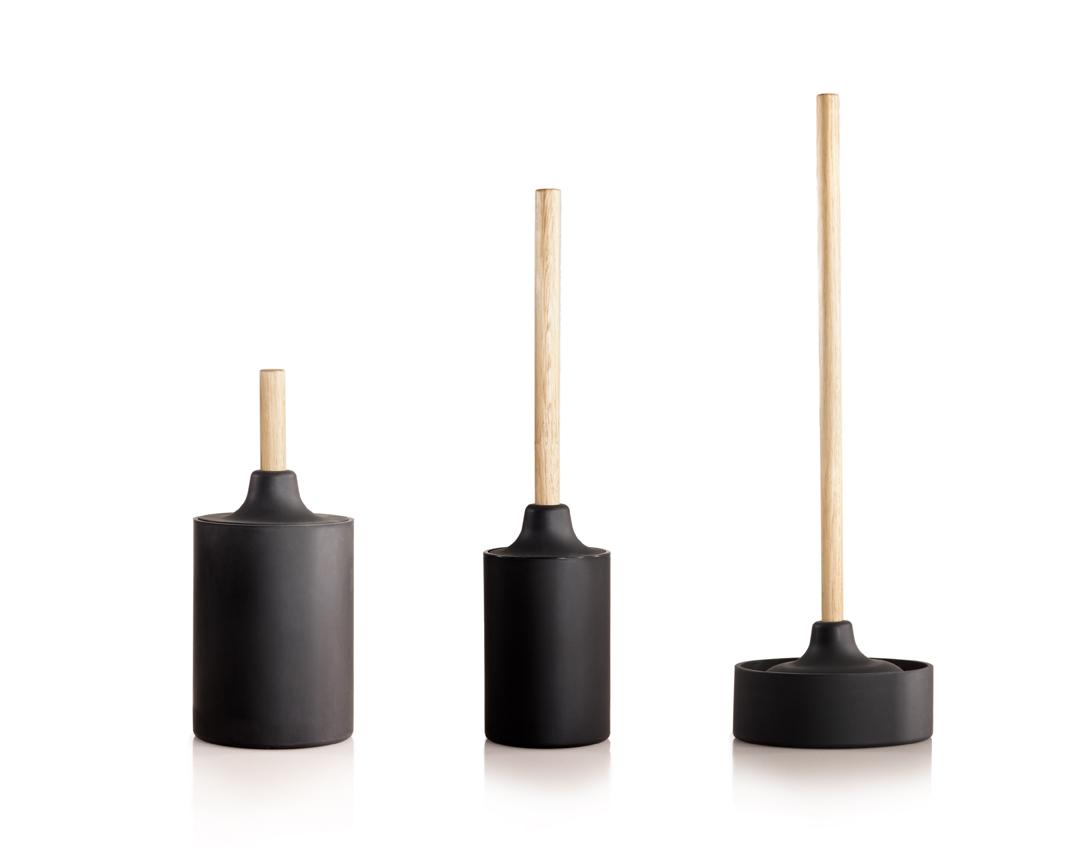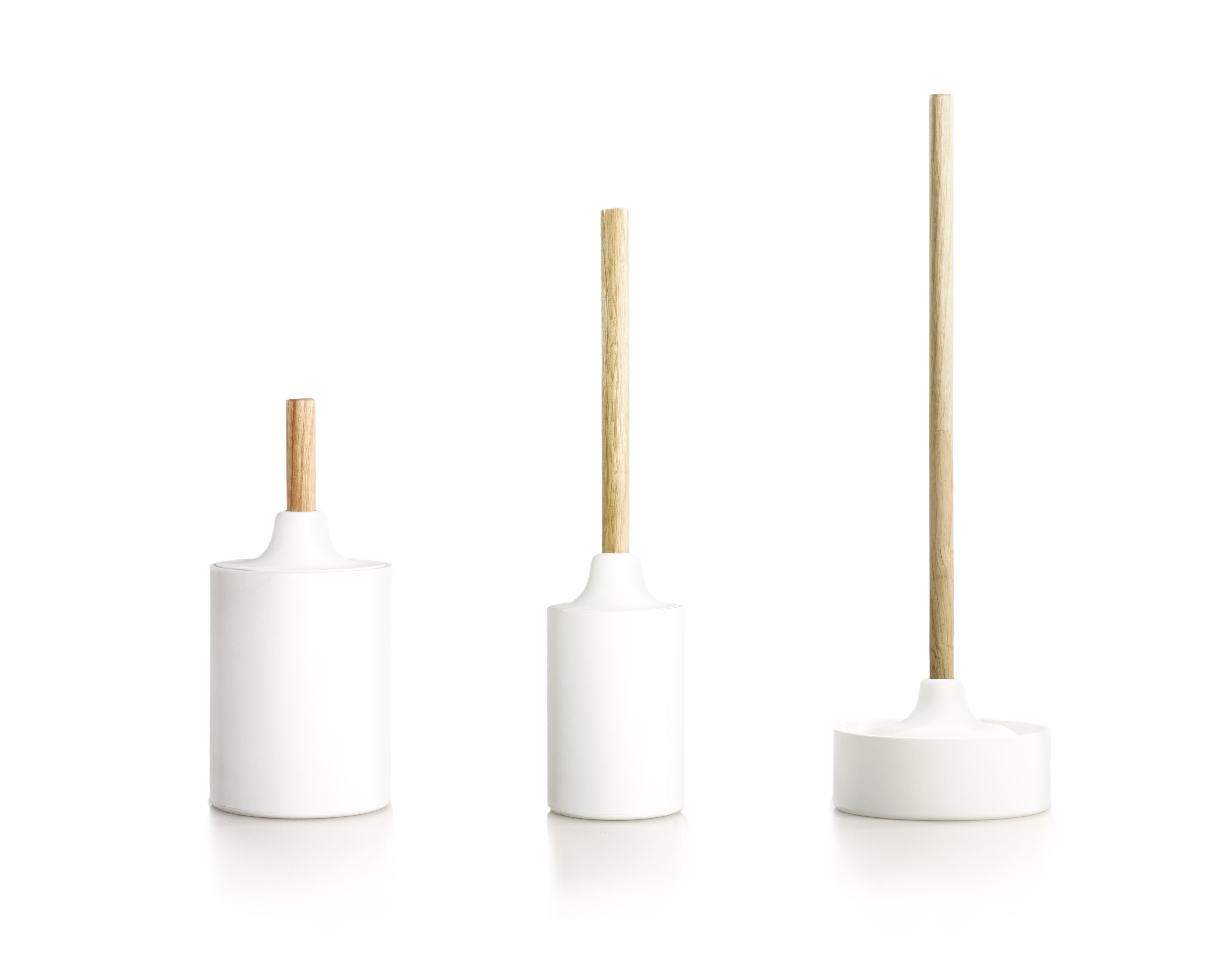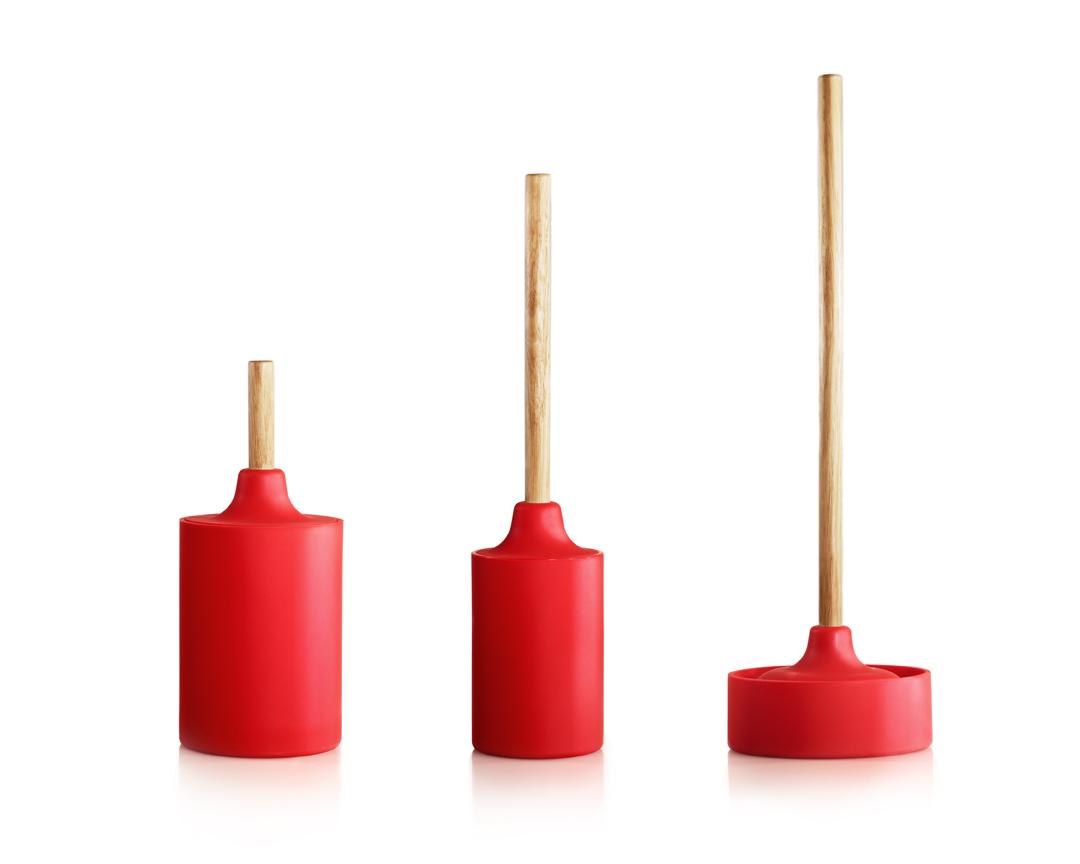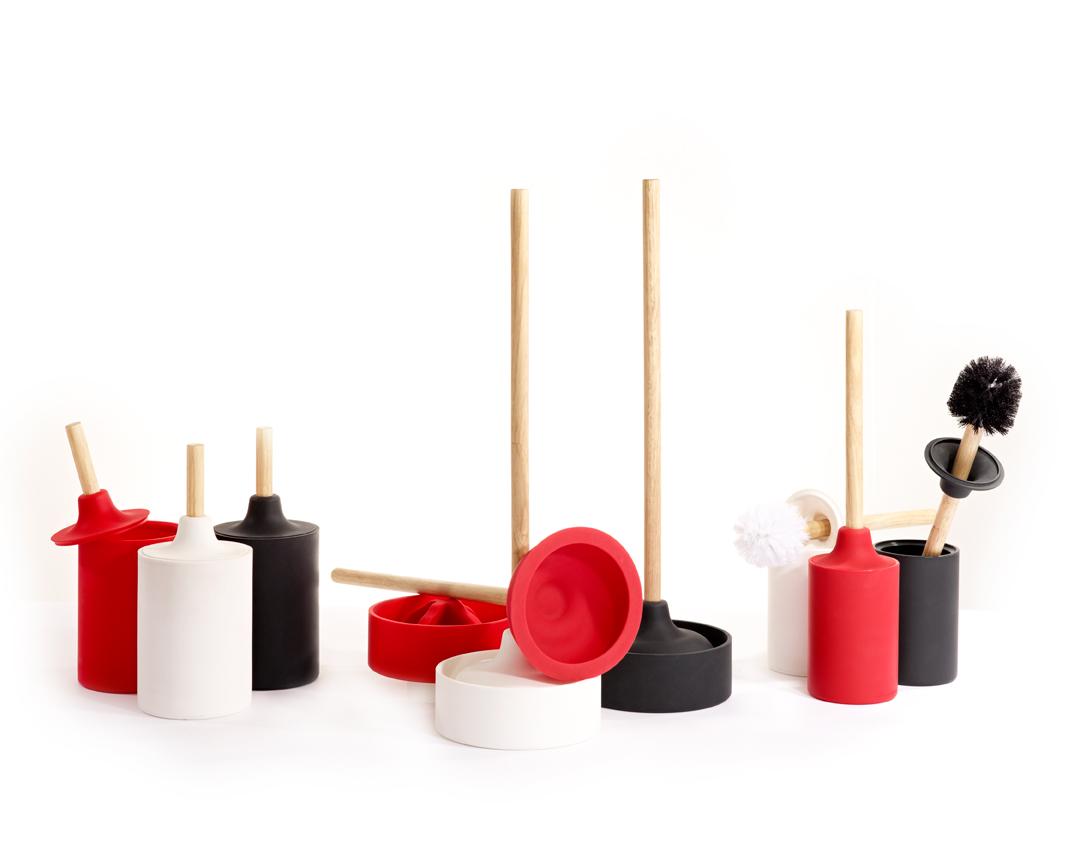 ---