Entrepreneurial endeavors at RIT get boost from Kozel gifts
Saunders College of Business, Simone Center, and Venture Creations incubator are beneficiaries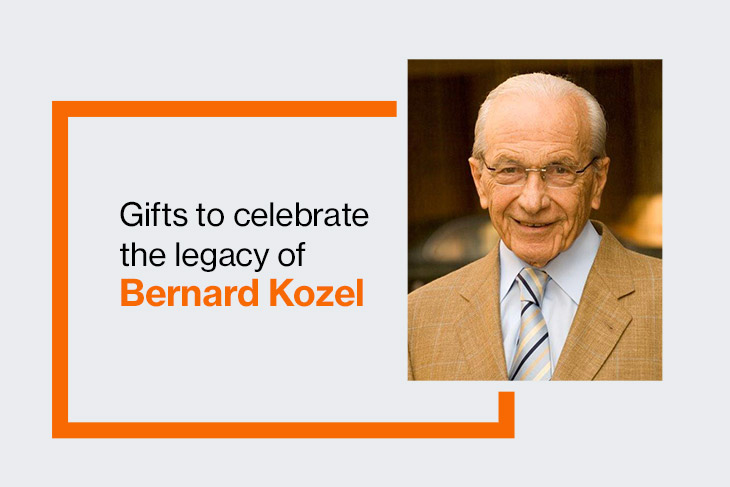 Local businessman and entrepreneur Bernard Kozel was known for having as much passion for helping others develop their businesses as he did for developing his own. The result of his efforts, in some cases, took start-up businesses out of people's garages or basements and helped turn them into viable companies, creating jobs, changing lives, and expanding the business landscape in the Rochester region. Kozel's dedication to supporting his partners, employees, and entrepreneurs in creating success is the inspiration behind several gifts to RIT.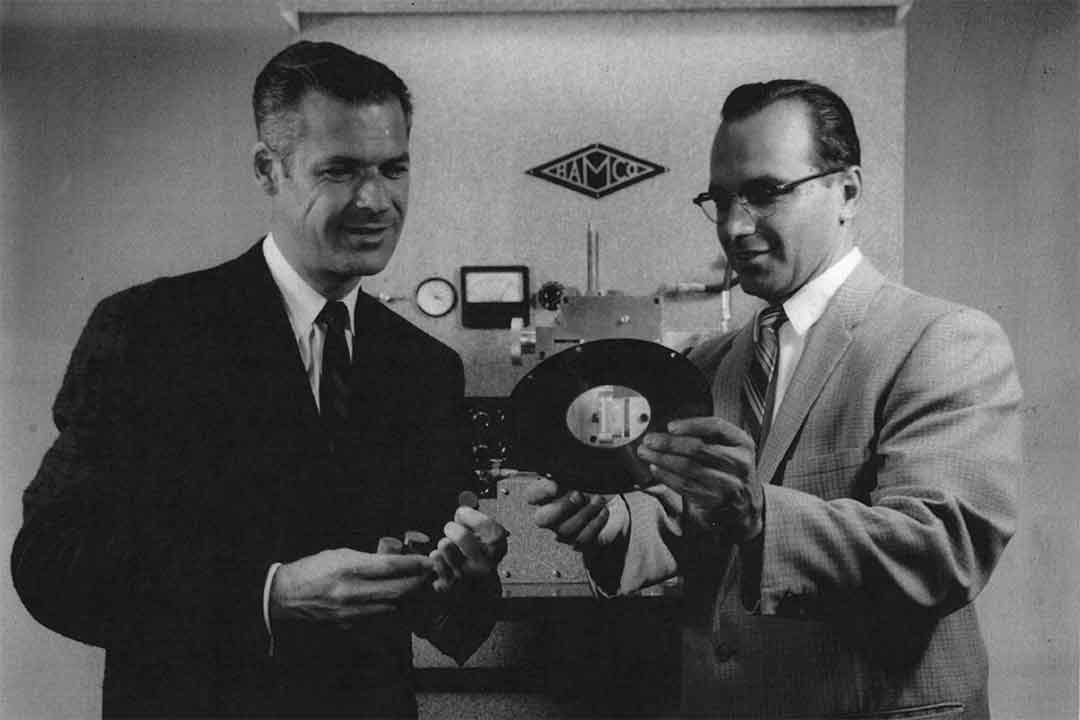 The Bernard Kozel Endowed Fund for Innovation and Entrepreneurship will significantly enhance RIT's entrepreneurial ecosystem by creating and enhancing educational and experiential learning opportunities for aspiring entrepreneurs at RIT. Additionally, the Bernard Kozel Venture Creations Coaching Fund will support coaching stipends at RIT's technology business incubator, and a contribution to the Saunders Transformation Fund will be used to support the expansion of Lowenthal Hall, which houses Saunders College of Business. Collectively, each of these areas will receive funding to continue to provide experience-based opportunities to support students and business owners through coaching, mentoring, funding, and experiential learning.
Initiatives include the development of additional accelerator programs, internships, and co-op experiences; resources to help coaches and students identify grants and funding sources; stipends for students starting their own businesses; events, programming, and lectures; entrepreneurial courses; and, an annual award that recognizes outstanding entrepreneurship coaches, which will be announced each year during Student Accelerator Demo Night at the Albert J. Simone Center for Innovation and Entrepreneurship.
The gifts are part of Transforming RIT: The Campaign for Greatness, a $1 billion university fundraising effort, the largest in university history. This blended campaign seeks support from a variety of investors, including alumni and friends, government and corporate partners, and research foundations and agencies. The campaign has raised $906 million to date.
Kozel, who died in 2008, was born in Toledo, Ohio, and moved to Rochester with his Russian immigrant parents when he was just six weeks old.  He graduated from Washington High School and University of Michigan and enlisted in the army, serving in Japan and the Philippines. Upon returning to Rochester after his military service in 1946, he joined his father, Joe, in his scrap and salvage metal business, changing the name of the company to J. Kozel and Son, now located on Scottsville Road.
In 1951, father and son shifted their emphasis to steel mill products, marketing to the construction industry. Throughout the 1960s and 1970s, numerous improvements and additions included pioneering the use of Narrow Cab Steel-Hauler Crane Trucks to facilitate the safe delivery of long beams in single pieces to individual housing and apartment sites, the construction of a fabrication shop, a reinforcing bar production line, and a new office building. In 1998, the company was sold to two longtime employees who went on to expand J. Kozel and Son's geographical reach, sales force, and the products and services offered.
Future business ventures included Hamco, renamed Kayex, which produced crystal growing furnaces for the fabrication of semi-conductors and solar cells. Kayex's technology division performed research in silicon processing and solar energy for third parties, such as the United States Department of Energy. Kozel served as board chair, president, and CEO at various times between 1967 and 1980 when the company became a subsidiary of General Signal.
In 1981, Kozel and Fred Schwertz, his business partner and friend of 36 years, formed KG Capital Associates, a venture capital firm created to invest primarily in high-tech start-up companies. Some of KG capital's investments included Performance Technologies Inc., Lenel Systems International, SenDec Corp, and Odyssey Software.  
Kozel was also active in his community, serving as a director on the boards of Temple Beth El, Midvale Country Club, and the Jewish Community Center.
Kozel's daughter, Barbara, is the fund's creator and is pleased that it honors her father's legacy as a successful entrepreneur and will help provide students with the tools they need to grow their own businesses. She also mentioned that her father's values aligned closely with Saunders College, the Simone Center, and Venture Creations, specifically.
"I wanted to honor my father's legacy in a way that reflected what was important to him. He was an involved and enthusiastic mentor, investor, and fundraiser who made an impact," said Barbara. "This fund continues his legacy to benefit RIT students, encourage collaboration between students, local businesses, and business incubators, and promotes the greater Rochester region as an attractive community for students to put down roots and build vibrant businesses. His passion for innovation, experiential learning, and entrepreneurship was inspiring and he would be proud to have his name associated with this great university and its students."
The fund will be managed by Saunders College.
"We are eternally grateful to Barbara Kozel – and of course, her wonderful father, Bernard – for helping us further our goals of encouraging our students to follow their entrepreneurial spirit and develop the tools they need to create successful businesses," says Dean Jacqueline Mozrall. "With the help of the Kozel gift, we will work with our students to foster connections that often lead to amazing results." 
RIT's Simone Center for Innovation and Entrepreneurship works with students from all colleges to realize the potential of their businesses from problem solving and invention to creation and commercialization.
"Student innovation and entrepreneurship has become a hallmark of our university and we are grateful to Bernard and Barbara Kozel for helping us to support our creative students in unique ways," said Richard DeMartino, professor and Simone Endowed Chair for Innovation and Entrepreneurship, and director of the Simone Center. "This gift is transformational and will impact our students in the greatest ways possible."
Johan Klarin, director of Venture Creations, is excited about the opportunity to expand the offerings provided by professional coaches.
"We are so fortunate to be able to use this gift to further enhance the direct impact that our coaches have on our start-up companies," he said. "Venture Creations continues to grow by leaps and bounds, and a major part of our success as an incubator hinges on the expertise and support of our coaches. We are just thrilled."
In addition to this legacy gift, Bernard Kozel will be remembered not only for the innovative products he helped spearhead but for the investments he made in people. 
"How could you have such wonderful products and such fine people and not be successful?" he once said. "We've proved something. If you persevere and have the talent, you can succeed. I've been lucky. I've had good people."