Saunders College will begin offering two new online master's degrees in fall of 2023
Programs set in hospitality business management, organizational leadership and innovation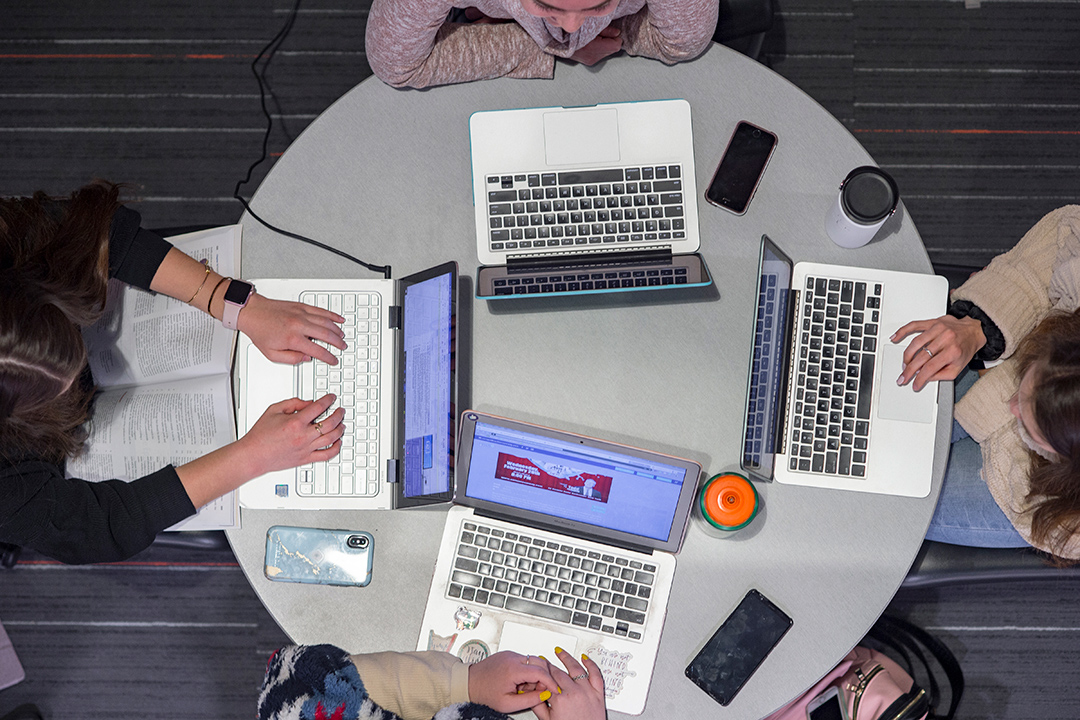 Saunders College of Business at Rochester Institute of Technology will begin offering two new master's degree programs, exclusively online, beginning in the fall of 2023.
Hospitality business management will offer career changers or working professionals the opportunity to gain advanced skills in technology, analytics, customer experience design and management, business strategy, hotel asset management, and investment.
Organizational leadership and innovation will equip students with the knowledge, skills, and attitudes required to lead diverse teams, technology-driven changes, and innovative projects in organizations.
Both master's degree programs have begun to accept applications for the fall.
The Bureau of Labor Statistics projects the U.S. economy will add 8.3 million jobs from 2021 to 2031. Of those, 1.9 million jobs—more than 23 percent—are expected to be in leisure and hospitality—the fastest of any sector.
"More than 10 percent of all jobs center on hospitality and tourism career paths with opportunities that span hotels, restaurants, resorts, theme parks, travel and tourism, real estate management, the wine and spirits industry, hospitality project management, and event planning," said Jerrie Hsieh, professor and graduate program director in the Department of International Hospitality and Service Innovation at Saunders College of Business.
"The hospitality business management program provides ambitious students with critical and timely knowledge in the hospitality field, including access to innovative technology and opportunities to develop the skills essential for becoming an effective manager," she added.
Hospitality business management students will develop a secondary focus in management, marketing, finance, accounting, business analytics, and entrepreneurship, among other areas, and have access to one of the oldest hospitality programs in the country with a rich history dating back to 1892.
Saunders College alumni work for leading hospitality brands in top destination markets around the world, Hsieh noted, giving students connections with more than 25,000 business alumni around the world.
The organizational leadership and innovation master's program will prepare students to take on roles such as innovation manager, innovation consultant, chief innovation officer, new business development manager, and director of innovation, among others, and jobs that may not carry innovation in their titles but ask for skills in leading innovation, according to Malar Hirudayaraj, associate professor and graduate program director in the Department of Management. 
"Technology and innovation are cross-cutting themes across a wide range of industries today and innovative leaders need specific skillsets and the mindset to be highly effective," Hirudayaraj said. "This organizational leadership and innovation program is specifically designed to prepare professionals for such leadership roles in organizations that are trendsetters in innovation and those that are moving in that direction."
Students in the new program also will have the opportunity to develop negotiation skills, ethical decision making, strategy development, and the ability to leverage data to make decisions.
Hirudayaraj added that the program is ideally suited for a wide range of students, including mid-career professionals interested in moving up in their careers; young professionals keen to develop their strategic and leadership skills; technical professionals who want to develop their leadership potential and be able to assume management or leadership roles; and leaders in industries adopting advanced technologies.