'U.S. News & World Report' ranks RIT online degree programs among nation's best
Included is Saunders College of Business Executive MBA program, leaping to No. 9 in 2022 rankings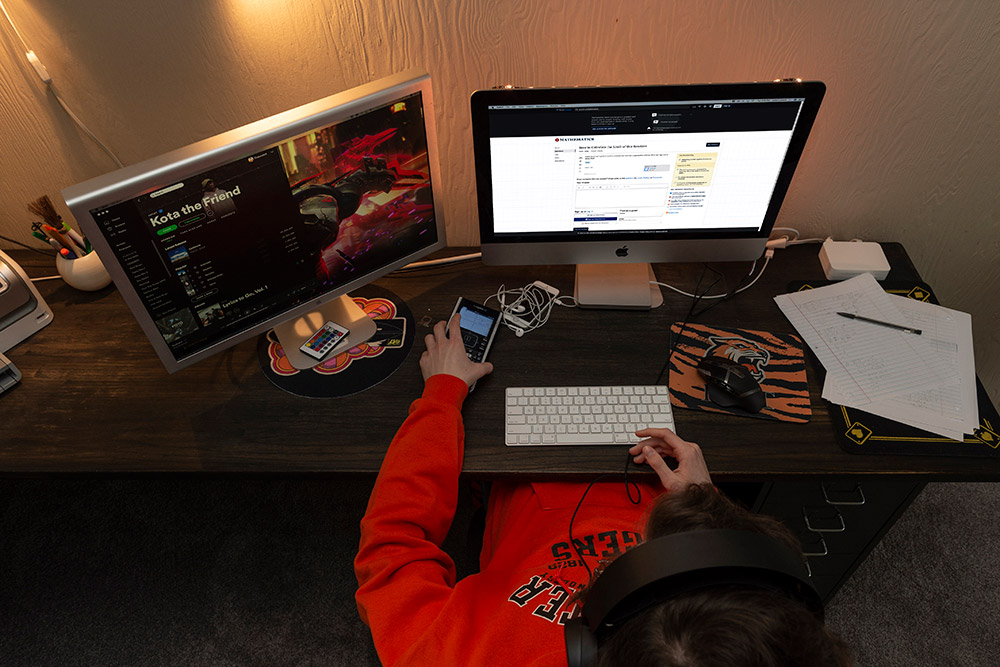 Rochester Institute of Technology has been recognized for offering some of the best online programs in the nation, including Saunders College of Business Executive MBA program, which leaped to No. 9 in the latest rankings.
The 2022 U.S. News & World Report Best Online Programs rankings, released this week, featured RIT on its lists for business, computing, engineering, and undergraduate online education. RIT ranked:
RIT also ranked on the list for "Best Online Bachelor's Programs" and "Best Online Master's in Business Programs."
"The students, faculty, and staff at Saunders College of Business are absolutely thrilled with the latest U.S. News rankings for our EMBA program," said Dean Jacqueline Mozrall. "We work diligently to provide our students with a top-notch online education that provides them with the essential tools and a forward-thinking curriculum to succeed in business today. The unique combination of business and technology that RIT offers has proven to be invaluable to our students and graduates, alike."
Ian Mortimer, RIT's vice president for Enrollment Management and associate provost for RIT Certified, said that RIT will be offering a new portfolio of non-credit training and development opportunities as part of the university's commitment to flexible modalities. "These new opportunities could be blended, online, or in-person. We are working to provide increased access to education to fill crucial skills gaps for employers, individuals, and the job economy as a whole."    
Ellen Granberg, RIT's provost and senior vice president for Academic Affairs, is pleased that the university has been able to meet the needs of students.
"All of us in higher education understand the greater need for flexibility in degree programs and in course delivery. At RIT, we have been become adept in developing signature programs that provide students the opportunity to learn anywhere, anytime," said Granberg. "We've been leaders in distance learning for a long time and we're proud to be nationally recognized for our innovative online programs."
For the 2022 edition, U.S. News assessed 1,728 online degree programs and ranked 1,646—both all-time highs. The rankings measure overall academic quality and are across varying disciplines. The rankings are based on data collected from the nation's colleges and universities, which are then weighted by certain criteria, including engagement, expert opinion, faculty credentials and training, student excellence, and student services and technologies.
U.S. News noted that most undergraduate programs assessed in the "Best Online Programs" rankings are degree completion programs, meaning few, if any, new entrants at these schools are first-time, first-year students. Indicators specific to the Best Online Programs rankings include measures of services offered remotely and course delivery best practices.
While these rankings only pertain to full-degree programs, RIT also offers a variety of online education opportunities designed around industry standards, employer demand, and the perspectives of our global network through RIT's online programs.
The full rankings are available online at the U.S. News Best Online Programs Rankings website.
Topics