Imagine RIT gives students a stage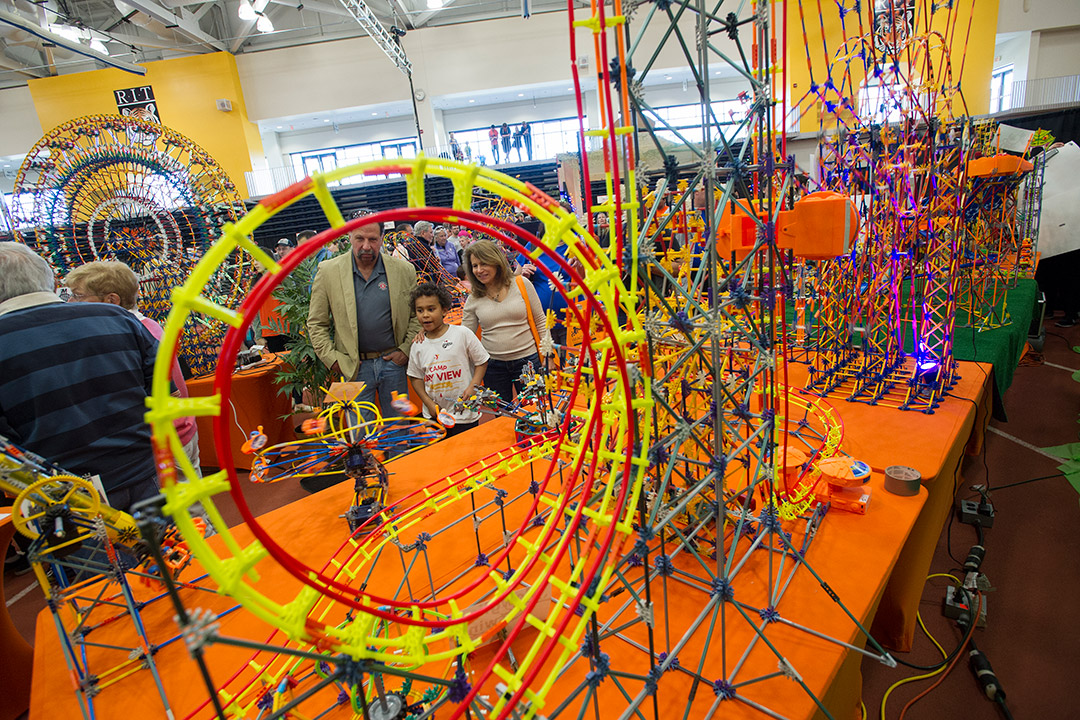 A. Sue Weisler
Students in Adam Smith's new media capstone course have spent the spring semester working on projects that promote doing good in the world – preserving the Amazon Rain forest, developing smart cities, among them.
On April 25, they'll have a chance to share their ideas as exhibits at Imagine RIT: Creativity and Innovation Festival.
The annual festival, now in its 13th year, is a showcase day for Rochester Institute of Technology. Its more than 400 exhibits, shared with more than 35,000 visitors, offer clear examples of the creative educational environment, bolstered by hands-on learning that defines the university and its student experience.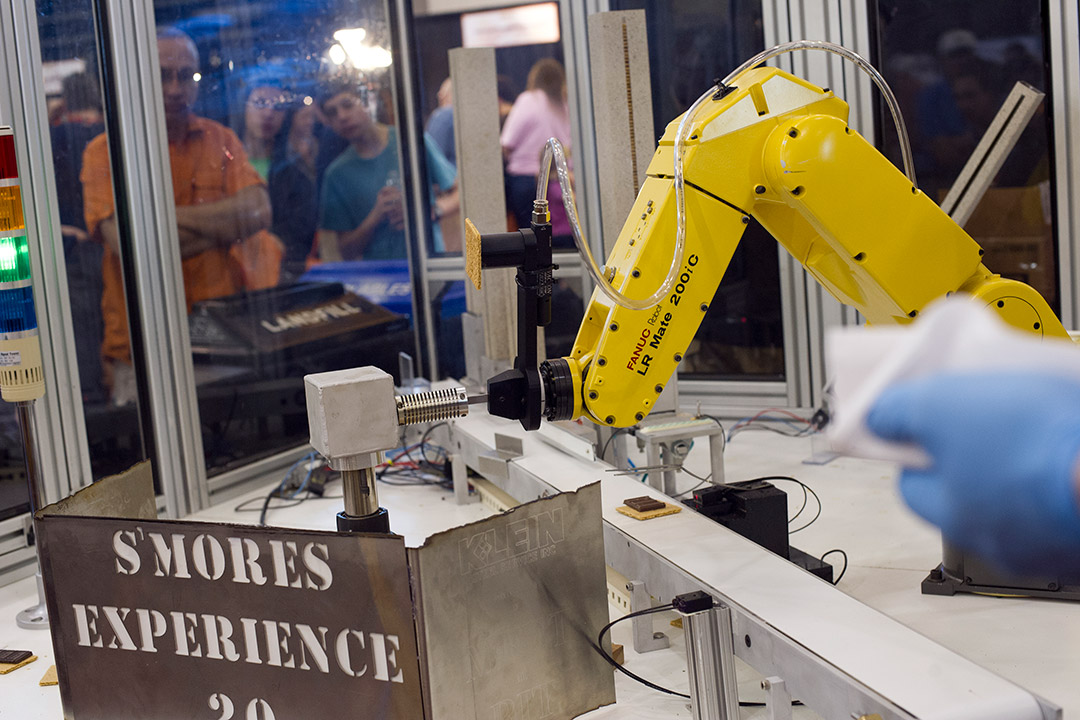 A. Sue Weisler
In other words, Imagine RIT isn't just a one-day celebration. Every day, RIT students, faculty and staff are working to pair technology, art and design in ways that move the world forward.
"I think the importance of putting students' creative and technical skills on stage is a tremendous asset," said Smith, associate professor and the undergraduate director of the new media design and graduate director of visual communication design. "It reminds our students and the RIT community that no matter what fields we are in, the reach and impact that we're going to have after they leave here is immense."
The festival also gives the Greater Rochester community a chance to see the wonders of technology, art and design up close, hopefully inspiring academic and career ideas for the next generation of college students.
For some students, their Imagine RIT work reflects their career interests. The Theme Park Enthusiasts Club had their first Imagine RIT exhibit in 2015, bringing together mechanical engineering students who liked to build elaborate working models of roller coasters and other amusement rides.
The exhibit, always a favorite among Imagine festival visitors, has also been a career launching pad. Six members of the Theme Park Enthusiasts club won every award in a 2016 national competition to design amusement park rides hosted by Universal Creative, a division of Universal Parks and Resorts. The students' success helped several land internships at Universal Creative, Walt Disney World and Great Coasters and jobs in the entertainment and theme park industry.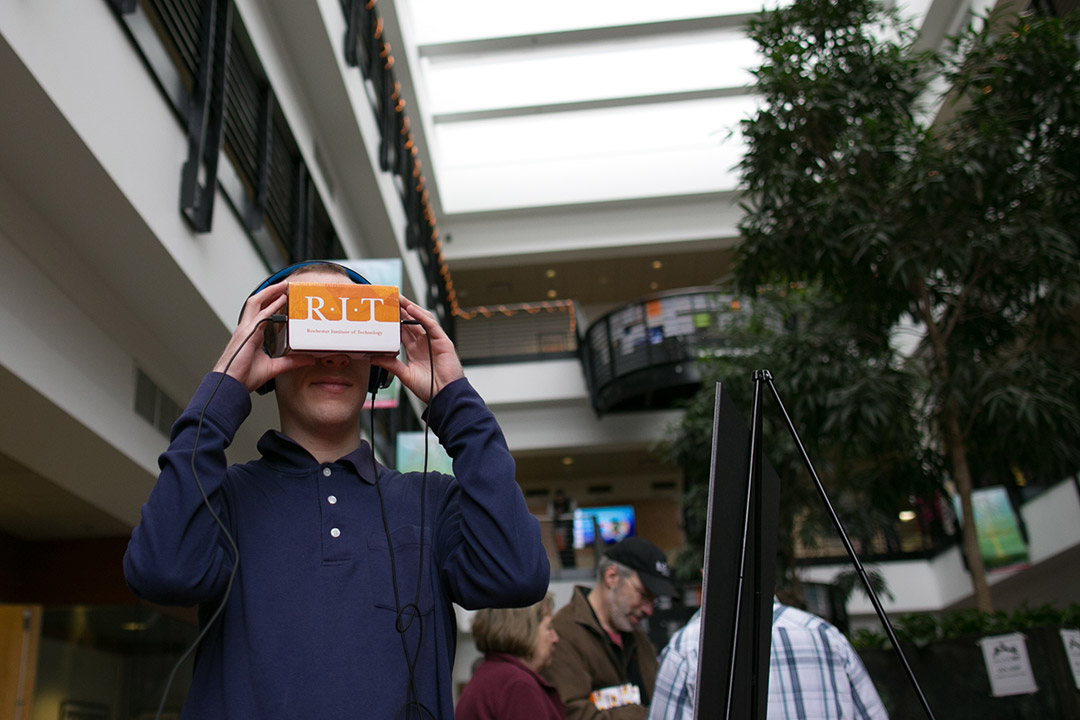 Mike Bradley
"The passion and joy for the theme park industry that they share with attendees is infectious," said Tim Landschoot, principal lecturer of mechanical engineering and Theme Park Enthusiasts faculty adviser.
Early on, Robert Osgood had the idea to create "DNA necklaces" for Imagine RIT visitors. Participants use a salt-water mouth rinse to dislodge cells and isolate and extract strands of DNA, which are then suspended in decorative vials they can take home. The first year, he ran through 250 vials very quickly. Since then, Osgood, director of biomedical sciences, has begun recruiting and training "an army of students" to help him with the popular DNA Necklace exhibit. He prepares for nearly 1,200 vials and estimates that over the years his teams have created more than 13,000 of the necklaces for festival goers.
"I think the community looks forward to it," Osgood said. "I see a lot of the same faces every year."
Topics