RIT to award record number of Ph.D. degrees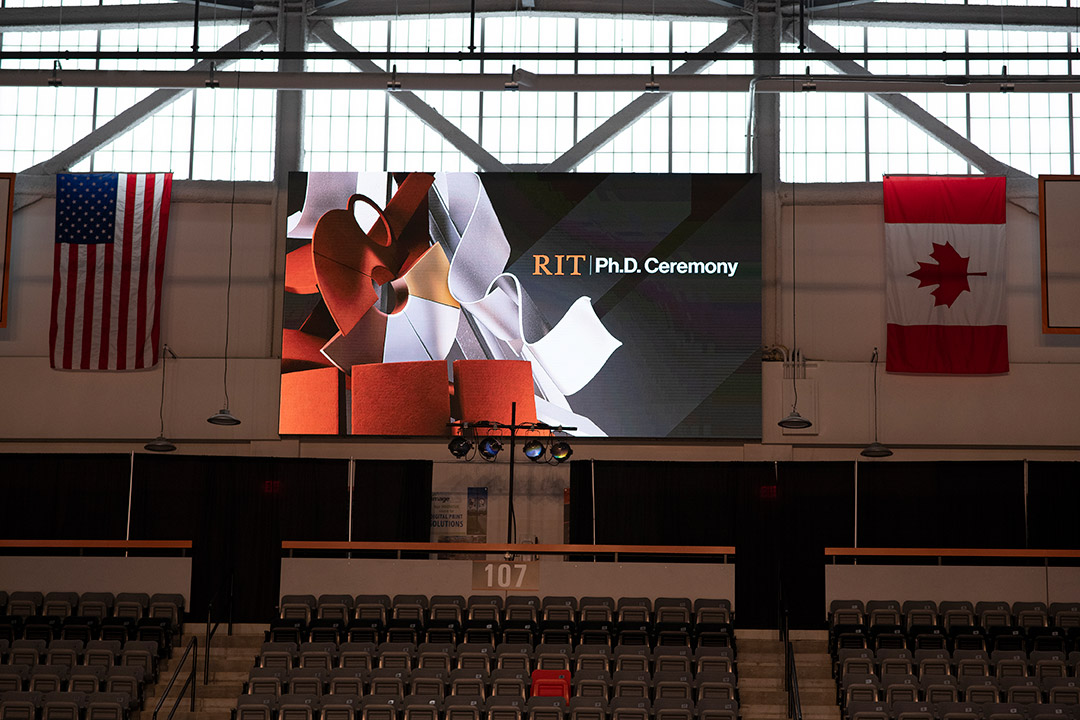 RIT will confer a record 69 Ph.D. degrees during commencement May 12, marking a 53 percent increase from last year. Programs awarding the most Ph.D. degrees include 16 from imaging science, 12 from computing and information sciences, and nine from astrophysical sciences and technology.
Doctoral degrees awarded during the last three years approached and even briefly surpassed RIT's strategic goal of 50 doctoral degrees awarded per year by 2025. According to RIT Institutional Research, Data, and Analytics, RIT awarded 45 Ph.D. degrees in 2021-2022, 51 in 2020-2021, and 48 in 2019-2020.
RIT Associate Provost and Graduate School Dean Diane Slusarski attributes the large number of Ph.D.s to at least two factors—the results of the university's commitment to expand its Ph.D. portfolio by six to 12 new Ph.D. programs by 2025, and the side effects of the COVID-19 pandemic.
"Last fall, RIT enrolled 438 Ph.D. students, and that's another record worth noting because it shows momentum and innovative programming," said Slusarski, who joined RIT in August. "Ph.D. program growth is tightly interconnected with research success on campus."
RIT is proud of its graduating Ph.D. candidates, Slusarski said. "The large number of Ph.D.s this year reflects the increases in programs on campus as well as COVID-related delays in meeting educational goals."
RIT's commitment to building its Ph.D. portfolio has made huge strides in nearly 10 years. In 2013-2014, RIT awarded 29 doctoral degrees in four programs. Today, RIT has 11 doctoral degree programs with more on the way. This fall, RIT will launch a business administration Ph.D. program in Saunders College of Business.  A physics Ph.D. in the College of Science will accept its first incoming class in fall 2024, Slusarski said.
Topics