September 21, 2021
by Shelly Meyer
RIT awarded nearly $2 million for NSF Research Traineeship Program, AWARE-AI
Program will prioritize women, deaf and hard-of-hearing, and AALANA graduate students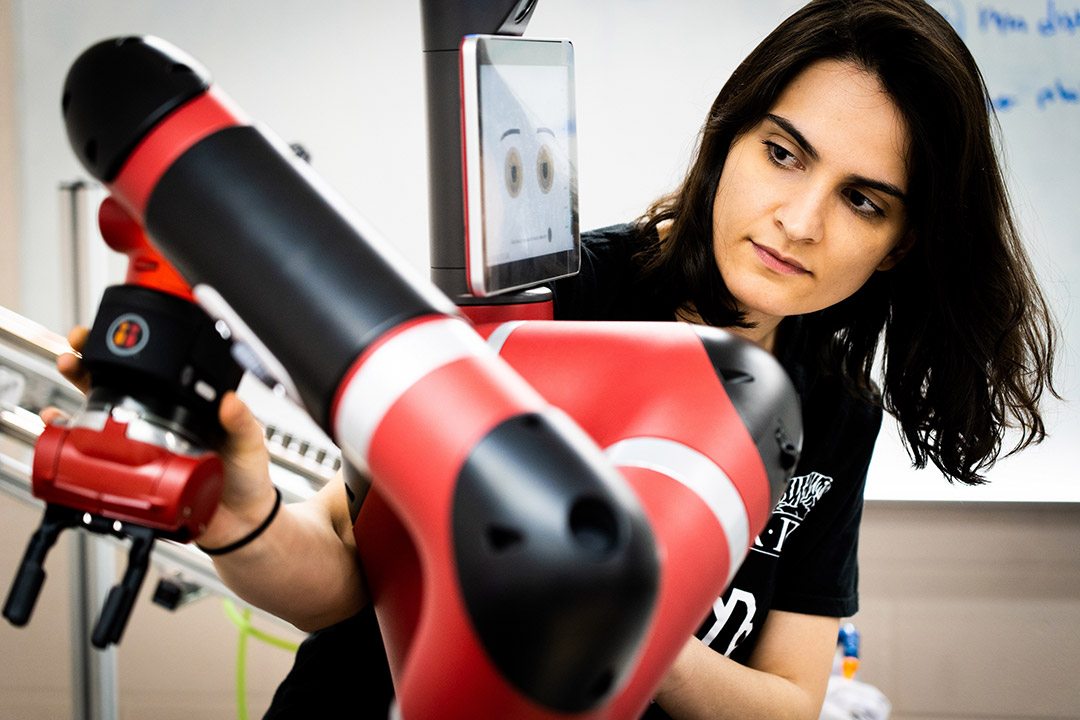 The National Science Foundation (NSF) reports that in 2019, only 22.9 percent of computer and information sciences Ph.D. graduates were female. Only 9.5 percent were African American, Latino/a American, and Native American (AALANA), and a mere 1.02 percent were part of the deaf and hard-of-hearing population. Other artificial intelligence (AI)-related disciplines suffer from similar trends.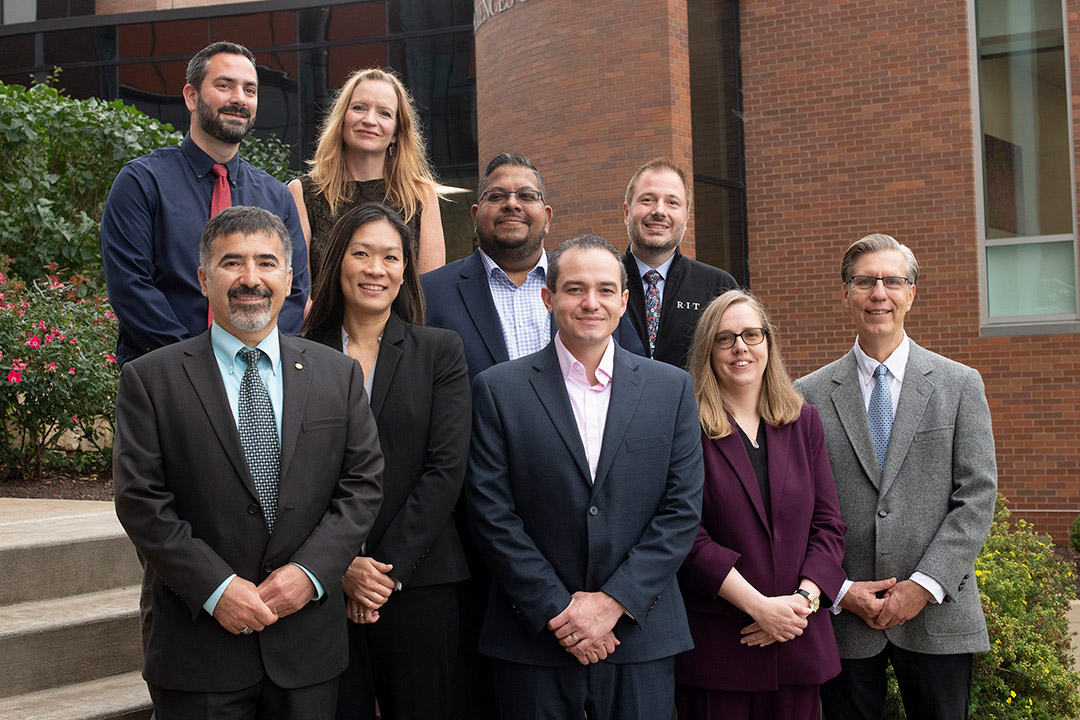 A. Sue Weisler
To help address this lack of diversity, as well as gaps in AI curricula, Rochester Institute of Technology was awarded a grant of nearly $2 million by the NSF to create a new research traineeship program for graduate students, AWAREness for Sensing Humans Responsibly with AI (AWARE-AI). When reviewing applicants for NRT fellowships, priority will be given to women, AALANA, and deaf and hard-of-hearing students.
"AWARE-AI aims to create a growing and sustainable career pathway for well-rounded AI scientists and engineers who not only will enhance U.S. competitiveness in AI, but also help develop a diverse workforce while advocating for inclusive and ethical excellence in AI," said Cecilia Alm, the project's principal investigator. Alm is an associate professor affiliated with RIT's College of Liberal Arts and the Department of Computer Science and Ph.D. program in Golisano College of Computing and Information Sciences.
Alm and a team of faculty across five RIT colleges and several research centers collaborated to bring the AWARE-AI program to fruition.
The AWARE-AI program will offer RIT students in AI-related Ph.D. and MS programs the opportunity to enhance their education through research and career-promoting activities in one of four research tracks: software, hardware, human computer interaction, or cognitive models.
The software track will investigate machine learning innovations and how to develop AI systems capable of processing multiple streams of information over time as flexibly as a human's sensory processing system.
The hardware track will study how to advance human-robot collaboration to achieve human trust in automation, and how to perform intelligent processing and continual machine learning on the robot itself.
The human-computer interaction track will evaluate the needs of older adults with hearing loss in regard to speech technology AI systems.
The cognitive models track will investigate human cognitive states and assess AI system reliability, focusing on understudied populations of AI users across the human lifespan or who are deaf or hard-of-hearing.  
While students will belong to one track, the program will expose them to human-sensing AI research in all four, via lab rotations and other cross-disciplinary activities.
"We are looking to transcend disciplines by enabling conversations and collaborations across all four tracks," said Alm. "The goal is to achieve transformative research advances that are enabled when researchers consider multiple perspectives."
Once a student is accepted into the program as an AWARE-AI Trainee, they will have access to a number of carefully curated activities that promote the program's core training outcomes: cross-disciplinary work; depth in science, technology, and advanced research skills; and diversity and inclusion competency.
Example activities include mentor cafés, roundtable discussions on advanced AI topics, AI hackathons, seed grant opportunities, seminars, visits to minority serving institutions, internships with AWARE-AI industrial or national lab partners, expert-led workshops on diversity, ethics, and team science skills, and more.
RIT students not officially associated with the AWARE-AI program are also welcome to participate in select activities throughout the year.
"We are thankful for this opportunity to address challenges and gaps in graduate education programs related to AI," said Associate Provost and Dean, RIT Graduate School Twyla Cummings. "AWARE-AI is a uniquely designed traineeship program that will emphasize the importance of diversity and inclusion in the field while advancing graduate research here at RIT. We plan to share the program model and learnings outwardly, with hopes that it will be replicated at other institutions."
Alm is joined by the project's co-PIs: Reynold Bailey, professor in Golisano College of Computing and Information Sciences; Ferat Sahin, professor and department head of electrical and microelectronic engineering in Kate Gleason College of Engineering; Matt Huenerfauth, professor and director of Golisano College of Computing and Information Sciences' School of Information; and Esa Rantanen, associate professor in the College of Liberal Arts and also affiliated with Kate Gleason College of Engineering.
The project's senior personnel are Rain Bosworth, assistant professor in the National Technical Institute for the Deaf; Gabriel Diaz, associate professor in the College of Science; Kristen Shinohara, assistant professor in Golisano College of Computing and Information Sciences; and Christopher Kanan, associate professor in the College of Science.
This NSF grant is part of Transforming RIT: The Campaign for Greatness, a $1 billion university fundraising effort, the largest in university history. This blended campaign seeks support from a variety of investors, including alumni and friends, government and corporate partners, and research foundations and agencies. The campaign has raised $828 million to date.
Topics