McInnis, Salsbery to host JSHS information session for aspiring students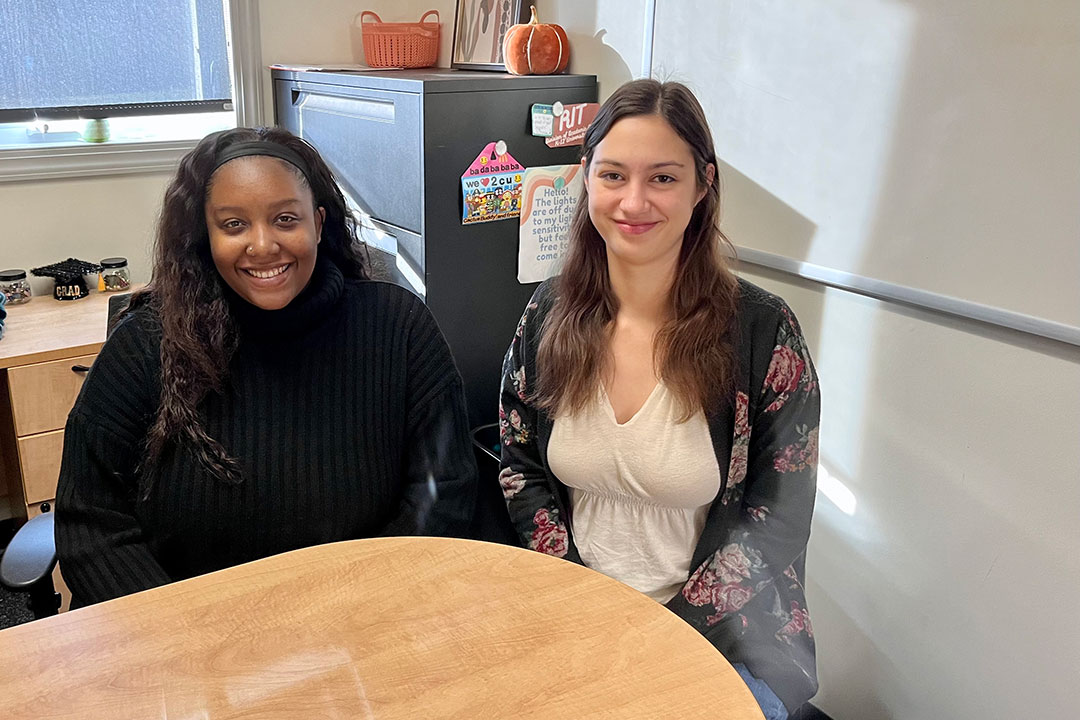 Two outreach specialists with the Army Educational Outreach Program's apprenticeships and fellowships are poised to host an information session about the Junior Science and Humanities Symposium. JSHS is a global STEM competition for youth, which, according to its website, "challenges students from everywhere to achieve, and to build the skills that prepare them for college and career."
AEOP Apprenticeships and Fellowships is housed through the K-12 University Center at Rochester Institute of Technology with a staff of seven – including three full-time employees in Assistant Director Heather Storti, and outreach specialists Kierra McInnis and Miranda Salsbery.
The presentation will include information about preparing for JSHS, tips for acceptance into the program, materials that must be submitted, a guidelines and rules overview, and more.
"I'm excited to help students turn their summer research experience into a tangible product, so they can proudly communicate the work they've done," Salsbery said.
Storti added that students who participate in AEOP apprenticeships build foundational research skills that they can transition to JSHS. If accepted, this would allow them to present about their research conducted through the apprenticeship on local, regional and national platforms.
The JSHS annual symposium, competition and year-round digital programming is backed by the Department of Defense, and administered by the National Science Teaching Association, in partnership with the military departments and its STEM initiatives, such as AEOP. The program is committed to providing career, mentoring and scholarship pathways for youth to find connection, growth and success in STEM. STEM stands for science, technology, engineering and math.
AEOP Apprenticeships and Fellowships provide high school through postdoctoral individuals with paid, hands-on STEM research experiences at Army-funded facilities across the country, and alongside renowned scientists and engineers to effect change through the work they're most passionate about, and that complements their interests and/or field of study.
The information session will be held virtually 6 p.m. EST on Dec. 14. Use this link to sign up for the Zoom presentation: JSHS Webinar Registration Form
Topics