On November 18, 2023, we marked the conclusion of the two-year journey of the BRIDGE 1 Program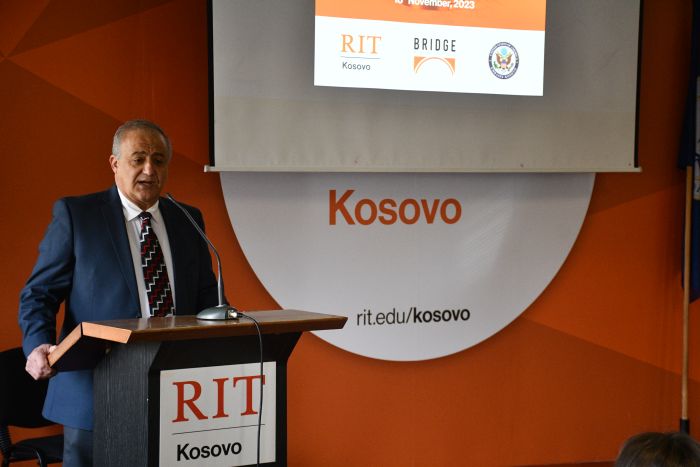 Dr. Kamal Shahrabi, President of RIT Kosovo, hosted BRIDGE graduates during the closing ceremony, with the notable presence and address of His Excellency, the U.S. Ambassador to Kosovo, Mr. Jeffrey M. Hovenier. The event included the participation of U.S. Embassy Representatives, Partners, and RIT staff. The focal point of the day was the distribution of certificates to program graduates, a moment marked by enthusiasm as the students' accomplishments were celebrated. The pinnacle of excitement and pride was reached during the presentation of Bridge Awards to outstanding groups from each municipality, contributing to an atmosphere charged with positive energy.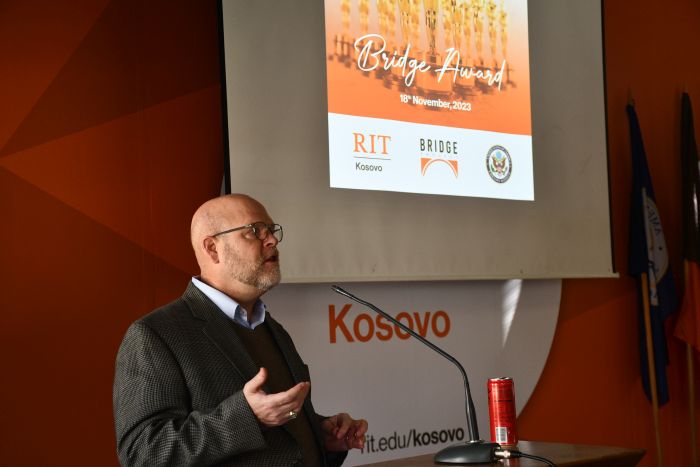 The ceremony concluded with remarks from Ms. Kelsey De Rinaldis, the U.S. Embassy Deputy Public Affairs Officer, and Dr. Ines Bula-Bunjaku, the BRIDGE 1 and 2 Project Manager at RIT Kosovo. A following lunch provided an opportunity for all participants to express hopes for their paths to cross again in the future. The Building Respect, Inclusion, Diversity, and Goodwill through English (BRIDGE) Program was launched in 2020. Over a two-year period, the program focused on using English to foster interethnic collaboration among Kosovan youth in social, academic, and professional settings.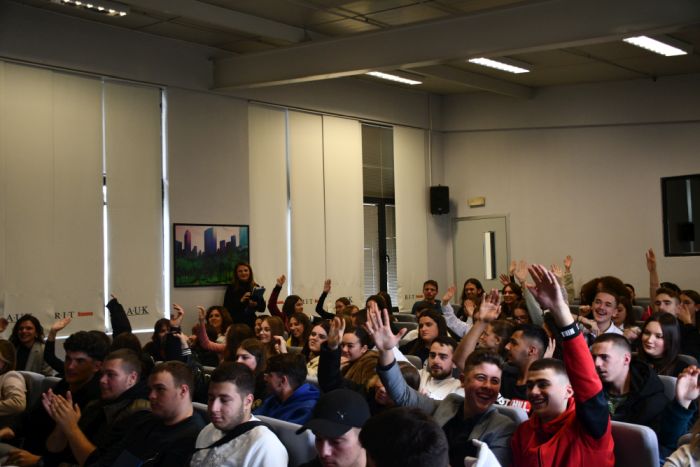 The curriculum included English language instruction, IT fundamentals, makerspace activities in technology, entrepreneurial and mathematical skills, site excursions, project-based learning, diversity and inclusion seminars, leadership development, and civic activism. BRIDGE 1 brought together nearly 200 students across the municipalities of Graçanicë, Kamenicë, Mitrovicë, Pejë, Prizren, and Shtërpcë. BRIDGE II, which is still ongoing, engages over 200 students in the Pristina, Obiliq, Dubrave, Gjilan, Fushe Kosove, Ferizaj, and Gjakova municipalities. With the motto "Kosovo is my home," the BRIDGE Program strengthens the socio-cultural cohesion and tolerance, academic collaboration, economic prospects, and international integration of Kosovo's diverse youth.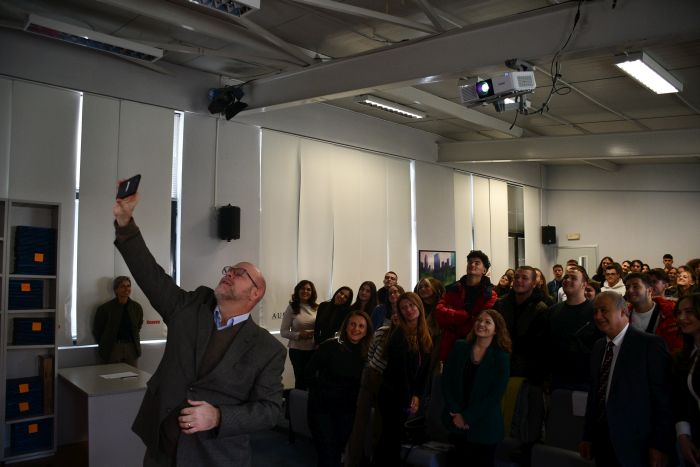 #TheFirstEditionoftheBRIDGEProgram is funded by @U.S. Embassy Pristina, Kosovo. implemented by @RIT Kosovo A.U.K - Training and Development Institute (TDI) in partnership with⬇️ #SyriiVizionit #networkofpeacemovement #CBM #LabBox #DKCGracanica #KlubiAlpinPrishtina #KAP #KUSA #AmericanCornerPrizren @Akademia JCoders
Topics