Meet Nora Latifi Jashari ('07)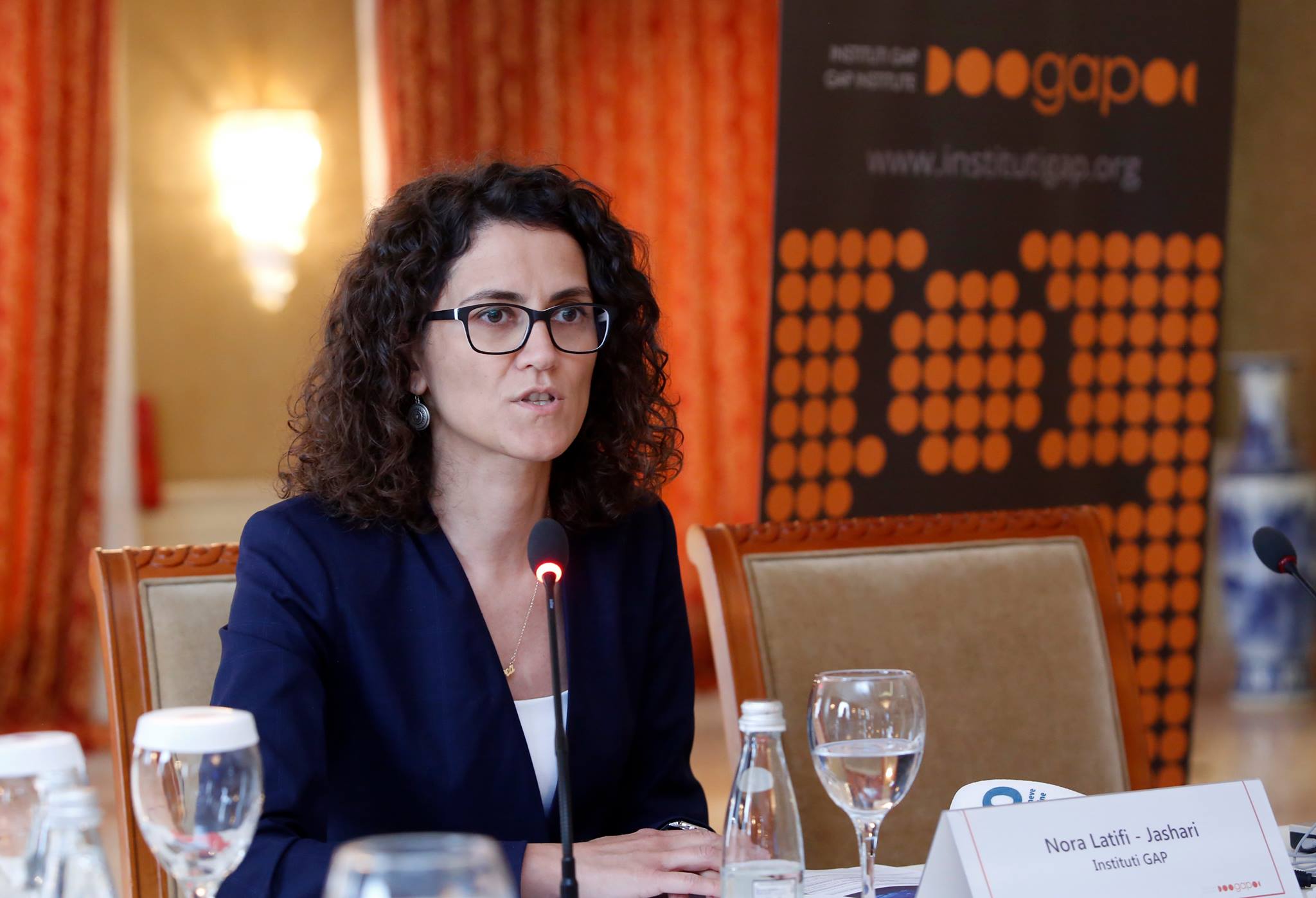 Nora Latifi Jashari
RIT Kosovo (A.U.K) alumna leads one of the most influential think tanks to ensure transparency and accountability in Kosovo 
Meet Nora Latifi Jashari ('07) - an advocate for good governance who, through one of the most influential think tanks in Kosovo, GAP Institute, ensures transparency and accountability through policy briefs on government policies, data analysis and monitoring platforms. 
Nora received a Bachelor of Science with highest honors in Management & Entrepreneurship and Public Policy at RIT Kosovo (also known as American University in Kosovo). "During my studies at RIT Kosovo (A.U.K), I became inspired by the principles and ideas of an active citizenry - I wanted to understand the interplay of policy institutions and government in increasing the civil society engagement" said Nora. "I was lucky enough to acquire a thorough grounding in the academic disciplines from A.U.K and combine it with a reputation of strong management, research, and analytical skills in the financial and non-governmental sectors. My academic achievements gave me hope and confidence that I could succeed in realizing my dreams." Nora was always triggered by the work that had a direct impact in the society. She was interested in civic engagement in public activities and a strong activist of economic empowerment of women in Kosovo. "Gender inequality exists in all spheres in Kosovo and women's participation in the labor market faces many barriers. A better job distribution and higher participation of women in managerial and leadership roles would boost innovation and growth for our country" said Nora.  This is why she joined GAP Institute and now serves as its Executive Director. Nora earned her Master's degree in Economics through the prestigious Fulbright Student Program. She noticed that civil society organizations in Prishtina face professional challenges, often making it difficult to partner with citizens and governance to strengthen the active participation of Kosovo society. Nora and her team managed to implement a significant number of projects in anti-corruption, democracy promotion, transparency, accountability, local governance, public administration reform, and many others.  
Nora strongly believes that students through RIT Kosovo (A.U.K), acquire an interdisciplinary perspective in many fields and they study in depth the practical solutions to the problems challenging Kosovo's development. "RIT Kosovo (A.U.K) continuously contributes to educating young people who become skilled professionals with a broad knowledge of market labor issues needed today, and I am proud to be an alumna of this university." 
Share Your Story - We Want to Hear from You!
If you would like to share your career experiences and achievements with other alumni, current and prospective students, please complete the form here. Your story could empower the next generation of students understand how RIT Kosovo (A.U.K) education helped shape your career.  
We will contact you by email if we need further information and will seek your approval before publishing your story on the website and social media.