Alumni Children's Day brings back alumni and their children for an exciting day of fun activities at campus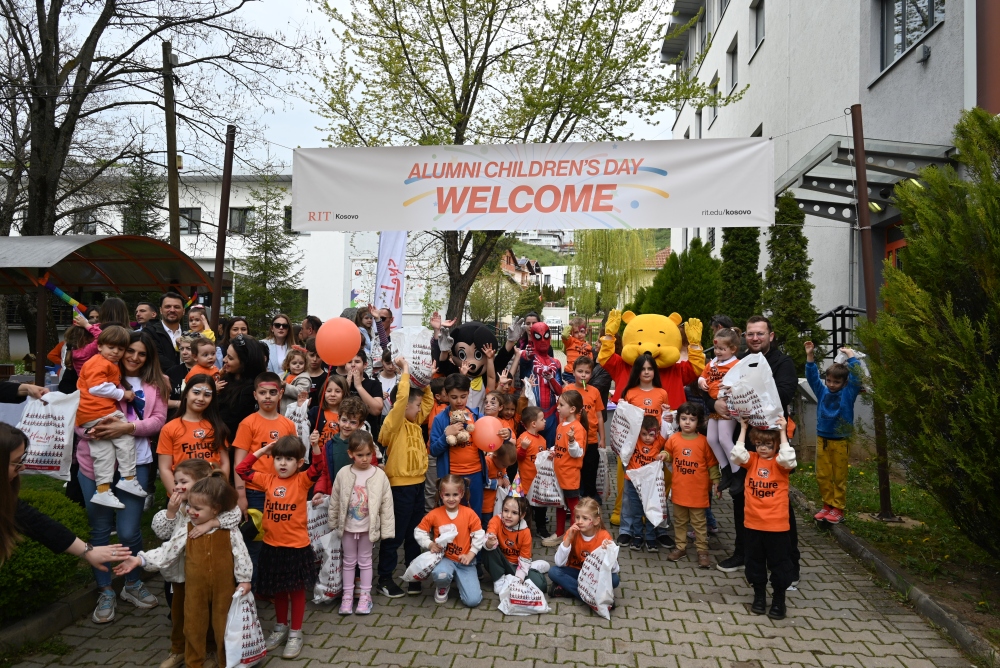 The RIT Kosovo (A.U.K) Development Department was excited to welcome alumni and their families back to our beautiful campus for Alumni Children's Day on Saturday, April 29, 2023. This exciting event was a wonderful opportunity for alumni to reconnect with their alma mater while also making lasting memories with their children.
The event featured a variety of engaging activities for children of all ages such as, face painting, drawing, karaoke, games, and sports activities. From arts and crafts to outdoor games, there was no shortage of fun things to do. Attendees had the chance to explore the campus and learn more about the many programs and resources available to students today.
"It is great to see so many familiar faces as you return to your alma matter. I am particularly happy to see that your children are also following in your footsteps," expressed Ms. Teuta Avdimetaj, Chief Development Officer at RIT Kosovo (A.U.K) in her welcoming remarks. Ms. Avdimetaj expressed her gratitude to the main sponsor of the event, Besa Security, represented through RIT Kosovo (A.U.K) alumnus, Mr. Granit Hasani (BS '10). "Granit, who is also Vice President of RIT Kosovo (A.U.K) Alumni Association, has constantly shown great leadership and commitment in giving back to the community. Through his donation, we are able to gather and engage alumni and their families while providing the children a unique chance to see the campus and hear about many memories and stories that their parents shared as students" continued Ms. Avdimetaj.
"It's a wonderful opportunity for alumni to reconnect with old friends and to introduce their children to the place where their parents got their start," expressed Ms. Zylfije Muçolli, the Development and Alumni Engagement Specialist of the RIT Kosovo (A.U.K). "We are proud to have hosted such a successful event that brought together the alumni community and their families. We are looking forward to a day of fun, laughter, and making new memories with your little ones" she continued.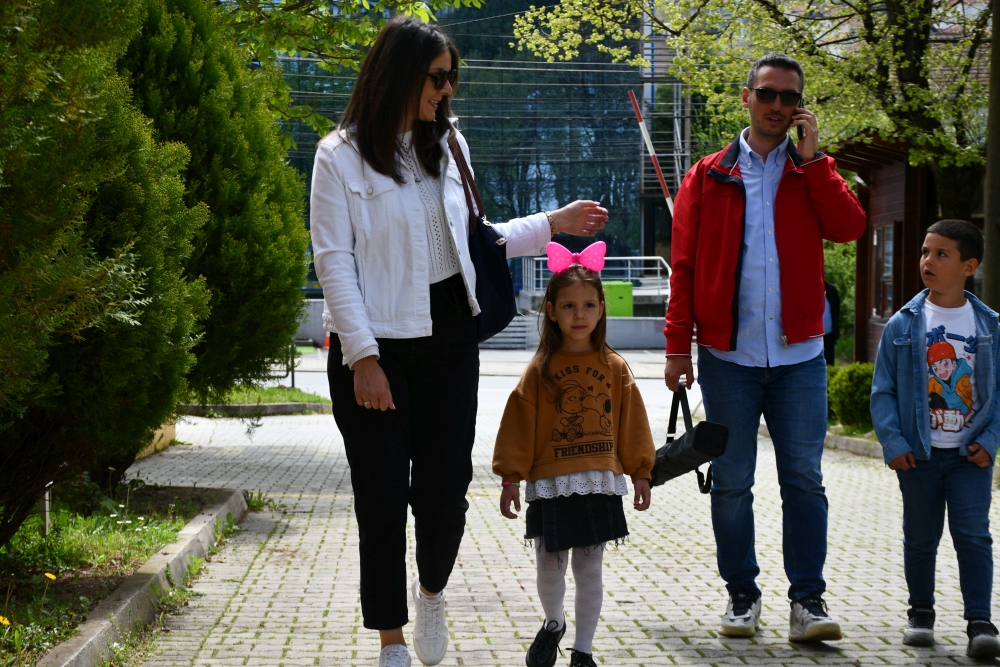 RIT Kosovo (A.U.K) is incredibly grateful for the generosity and support of Besa Security has shown throughout the years to our institution. Additional thanks to Hamleys for supporting the event with toys and candies, and Luleborë – coffee&more for the delicious sweets.
A special thanks goes also to our student volunteers who have been very enthusiastic to contribute to the event through the Book Club, Charity Club, Arts Club, and the Music Club of RIT Kosovo (A.U.K).
We are greatful for all RIT Kosovo (A.U.K) alumni and children who attended the event - nothing can better represent the impact that we have as an institution than you and your achievements, and the positive change that you continue to make in this society.
To learn more about RIT Kosovo (A.U.K) programs please click here.
Topics