Call for METU Training (2022)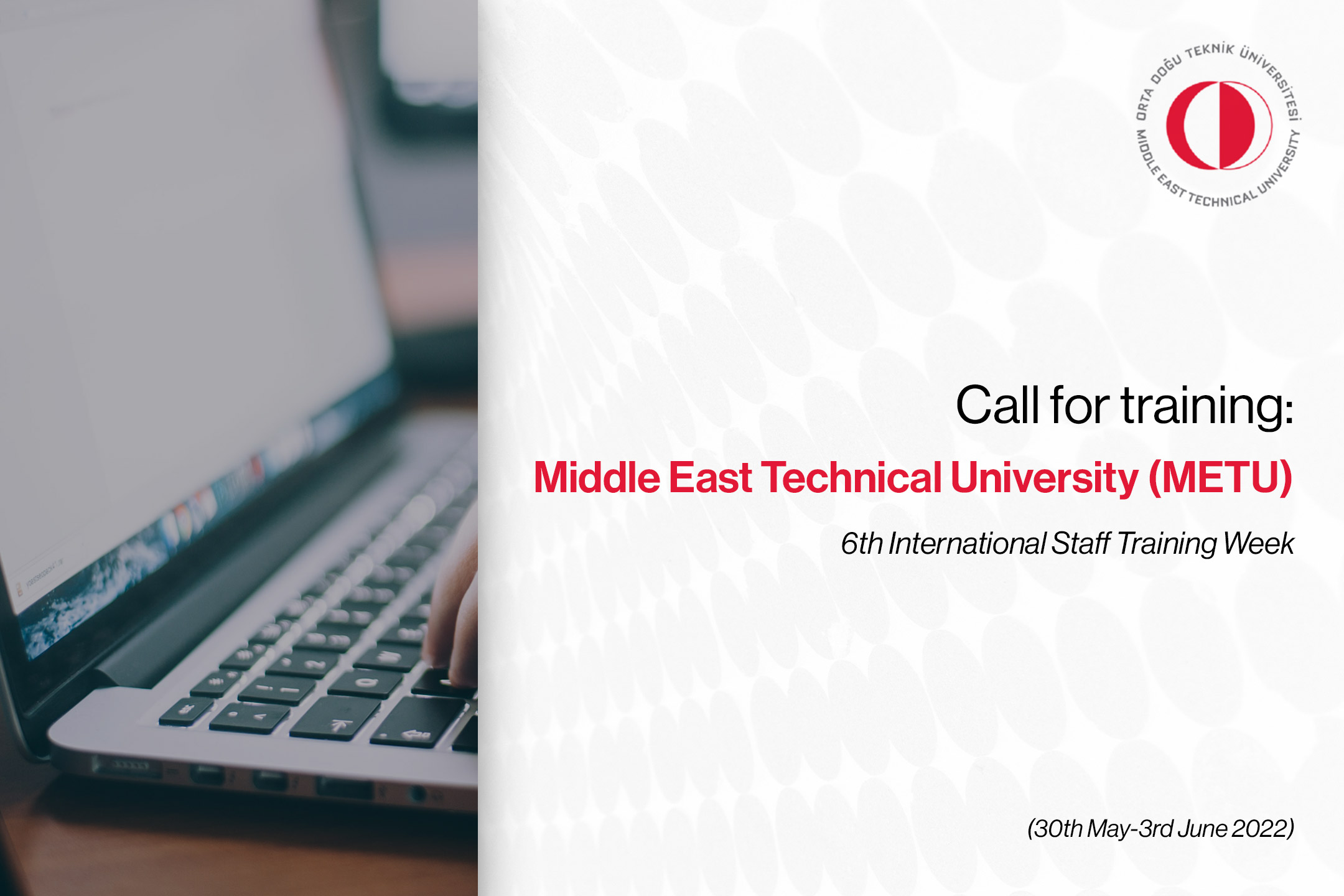 RIT Kosovo has received an invitation to METU's 6th International Staff Training Week (30th May-3rd June 2022).

The event focuses on exchanging experiences, making assessments of the partnership, sharing best practices, and learning from each other. They expect to host a wide range of institutions from around 20 countries among METU's network, extending from Europe to the Far East, from Central Asia to the Americas.

METU would be glad to see the participation of our interested staff in this event in order to reinforce our partnership and cooperation. Please note that the number of staff was determined in accordance with the Erasmus+ budget allocated to our University and the number of partner institutions.
Please be reminded that the program is tentative and up to any changes.
METU will be able to host 2-3 people from our institution. The format of the International Staff Week will be a hybrid with some online sessions, as well; but they kindly requested the nominated staff who will be funded to be physically in Turkey and follow the program from here using this great opportunity. The staff who want to follow the program from their home countries will not be granted but they are also very welcome to participate in the program should they wish to do so.
You can nominate yourself if you are interested in this opportunity. The staff eligible to apply should be working in the fields of international cooperation, student/staff mobility (e.g. International Officers, Staff Responsible for Summer Schools, International Recruitment, Strategic Planning, International Career Offices, Erasmus+ KA1, KA2 & KA3 projects) and/or support services offered for international students (Accommodation, IT, Social Engagement Offices, if they work in close contact with International Students).
All sections will be in English.
All staff please check your AUK emails for details regarding the application. The deadline is May 16, 2022.