COVID 19 Update
Covid19 News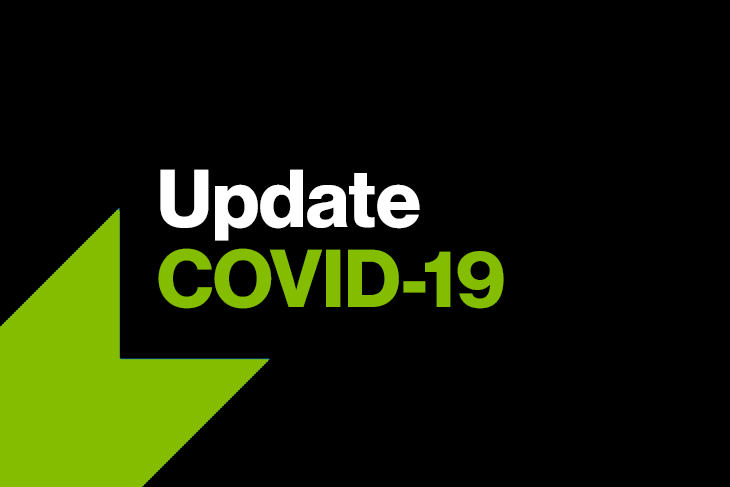 The Government of Kosovo has announced the new regulations in higher education in regards to Covid-19. Higher education institutions will be permitted to hold classes with 1.5m distance between students. In terms of RIT Kosovo, this means the following: 
The new Government regulations will be

effective for us starting

Monday,

October 4th.

Classes will be offered in Hybrid Mode (Splits AB)

due to space restrictions. Please see the attached guide on how to read your AB Splits or contact your academic advisor for further questions.

There will be three classes that will remain fully online due to faculty travel restrictions: 
ISTE-430       Information Requirements Modeling with Dr. Dastghaiby Gholamhossein 

NSSA-220   

 

Task Automation Using Interpretive Languages with Dr. Wesam Almobaideen 

ECON–422   Benefit-Cost Analysis with Dr. Jim Myers 
The mask mandate remains in effect. All students, staff, and faculty are required to wear masks on campus

.

 
In addition, all students are required to report their vaccination status here: Student Covid-19 Vaccine Status. Please make sure that you report yours immediately if you haven't done so until now. Starting Monday, October 4th, all students will have their Covid-19 status checked before entering campus. Please plan ahead and arrive to campus at least 15 minutes before classes start. As per new Government measures, in order to be allowed on campus and to attend classes you will need one of the following: 
Proof of vaccination. Vaccination certificate for complete vaccination or for receiving one dose of COVID-19 vaccine 

A negative PCR test not older than 72 hours 

Evidence that the person has passed COVID-19 (positive RT-PCR test issued no less than 21 days and not more than 180 days, or positive result serological antibody tes IgG, issued no more than 30 days ago).  

Rapid negative antigen test not older than 48 hours 
Students who fail to show any of the above will not be allowed to attend classes in person and will be marked as absent. Please know that these restrictions are in place to protect you and your loved ones. We need to work together in order to move forward with all in-person classes. If you have any concerns, issues, or questions, please reach out to your academic advisor immediately.
For the full list of Government restrictions and requirements, please visit the following link: https://msh.rks-gov.net/sq/miratohen-masat-e-reja-kunder-covid-19-2/ or refer to the document attached (this document is currently only available in Albanian but can be translated via online tools).